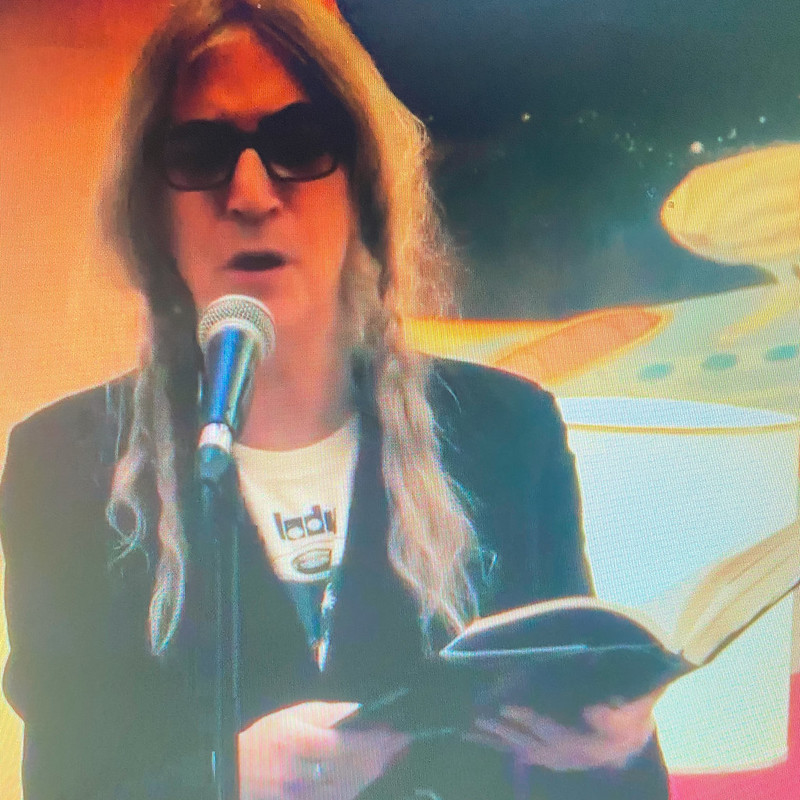 "Patti Smith & Lenny Kaye: 50 Years of Words and Music" on-demand, February 19, 2021

Fifty years ago this month, Patti Smith read her poetry for the first time in public, at St. Mark's Church, Manhattan, New York City (near Astor Place). At the suggestion of her boyfriend of the time, Sam Shepard, Patti added music into her set, inviting friend and record store clerk Lenny Kaye to play a bit of electric guitar for bite.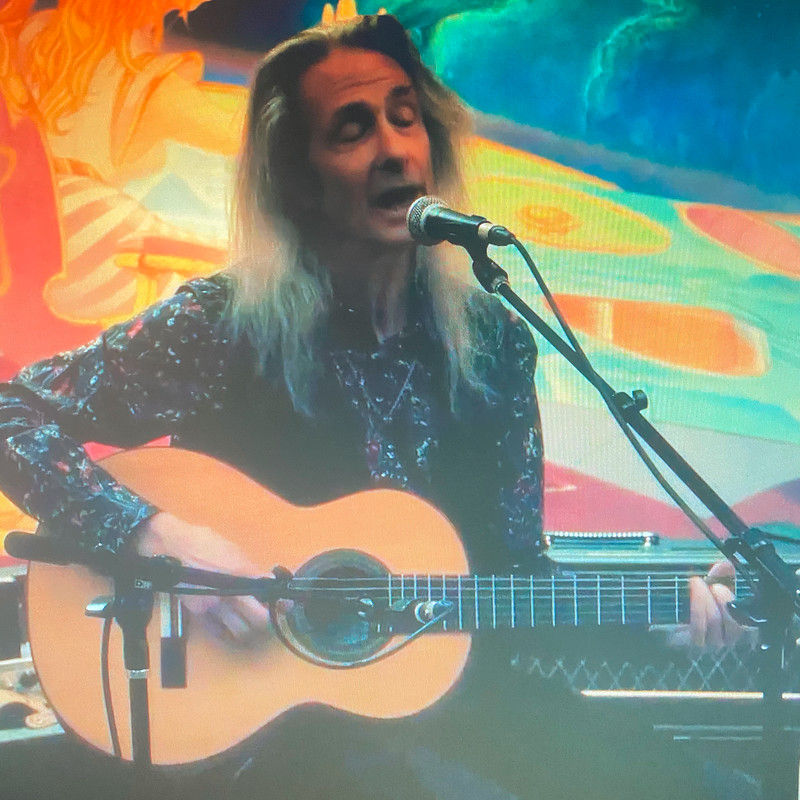 "I was quite young in my early 20s with extreme amounts of agitated energy. I wasn't content to just stand there and read poetry," she explained in an NME interview. "I wanted to perform my poetry in the way that I was learning from Jim Morrison or Jimi Hendrix or the great Beat poets, and also I liked to sing a little, so I injected a little song within my poems."
Incidentally, this may also have been the first time anyone, much less a "girl," brought an electric guitar into this Bowery church, which had long hosted poetry readings, though not rock n roll shows. She dedicated the reading to "criminals from Cain to Genet."
This February 10, 1971 debut set the format for Smith's groundbreaking "Horses" debut album, which, released four years later, combined raw guitar-driven rock with intense spoken-word poetry. The album and Smith herself would go on to have an immense influence on the then-nascent New York punk rock scene. From small shows, big shit can happen.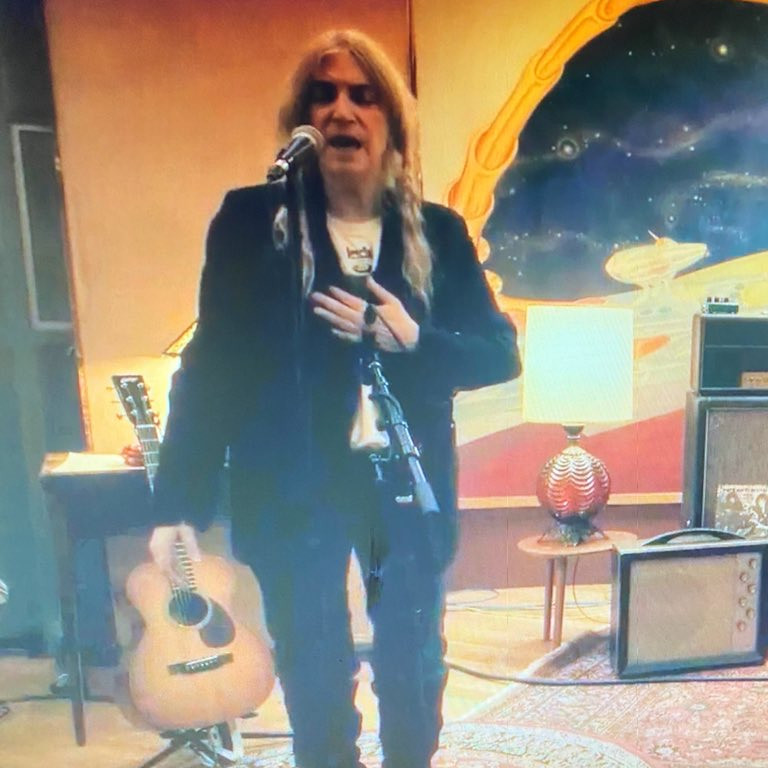 Smith's friend/roommate artist Robert Mapplethorpe had asked poet Gerard Malanga if Smith could "open" for her for that night, and he agreed. Malanga was part of Andy Warhol's squad (Malanga co-founded Interview magazine with Warhol in 1969). Naturally, Warhol and his crew were in attendance that night, even Lou Reed.
Also, in the crowd that night were Smith's peops, including Shepard, Mapplethorpe, Todd Rundgren, Sandy Pearlman, and Allen Ginsberg. (Fun fact! Back around this time, Ginsberg kept hitting on the androgynous Smith when they all hung out at the Chelsea Hotel, until he found out she was a girl, not a boy.)
That so many of those attendees who aren't around today haunted this year's show. Early in the set, Smith and Kaye (who was augmented by multi-instrumentalist Tony Shaanahan) covered Velvet Underground's "Pale Blue Eyes," with Smith artfully wearing and removing a set of sunglasses, in homage to Lou's coolness.
She recited a poem from that night that she confessed was about Shepard, about a bad man who "rides the wrong route." She recalled that the original reading seemed to elicit a negative reaction, which to her, was a "positive sign."
Despite the years though, Kaye's guitarwork felt just as nimble as ever, and, if anything, Smith's voice has gotten stronger and more expressive across the decades. The song of the night for me was "Ghost Dance," originally from the album "Easter," the first album of hers I owned back in the early 1980s, when a woman displaying her underarm hair on an album cover would raise eyebrows (true story!). Genet would be proud.
"Ghost Dance," is almost a dirge. It is named after a Native American ceremonial dance of the 19th century, one that, among other benefits, would connect the living to the dead. Personally though, after a year of largely living inside my apartment to avoid the pandemic, including this darkest of winters, Smith's rendition song hit me like the ragged but hopeful anthem I so sorely needed now: "We shall live again, we shall live."