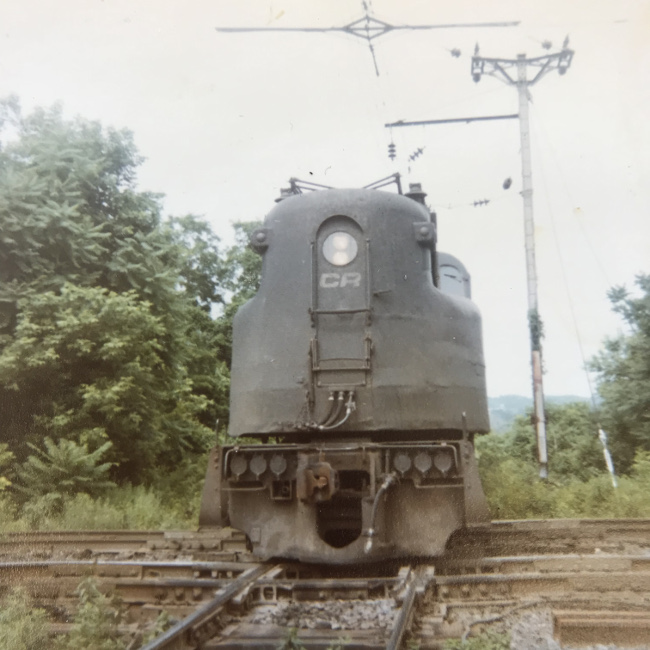 These photos, originally taken in the late 1970s on a point-and-shoot 126 camera, capture the train traffic rolling through Conrail's Lemoyne Junction (AKA "Lemo Tower"), in Lemoyne Pennsylvania, a few miles south of Enola Yard, and across the Susquehanna river from Harrisburg.
At the time, Conrail would shuttle the electric locomotives (those that drew power from the overheard catenary wires) between Enola and Harrisburg through Lemo, so I caught a lot of the rare, gorgeous one-of-a-kind GG1s and E44s engines in their last days.
I had no idea at the time, but I was witnessing the end of the U.S. industrial era, with the traffic from the Pennsylvania factories and steel mills tapering off. Even then, Enola Yards was the largest railyard in the world, though fewer of the yard tracks were occupied and the trains seemed to move slowly. These were the years just after the 1972 Agnes Flood, which had left everything around those parts washed out.
These days, most of these tracks have been abandoned, with only the Cumberland Valley extension still in local operation.