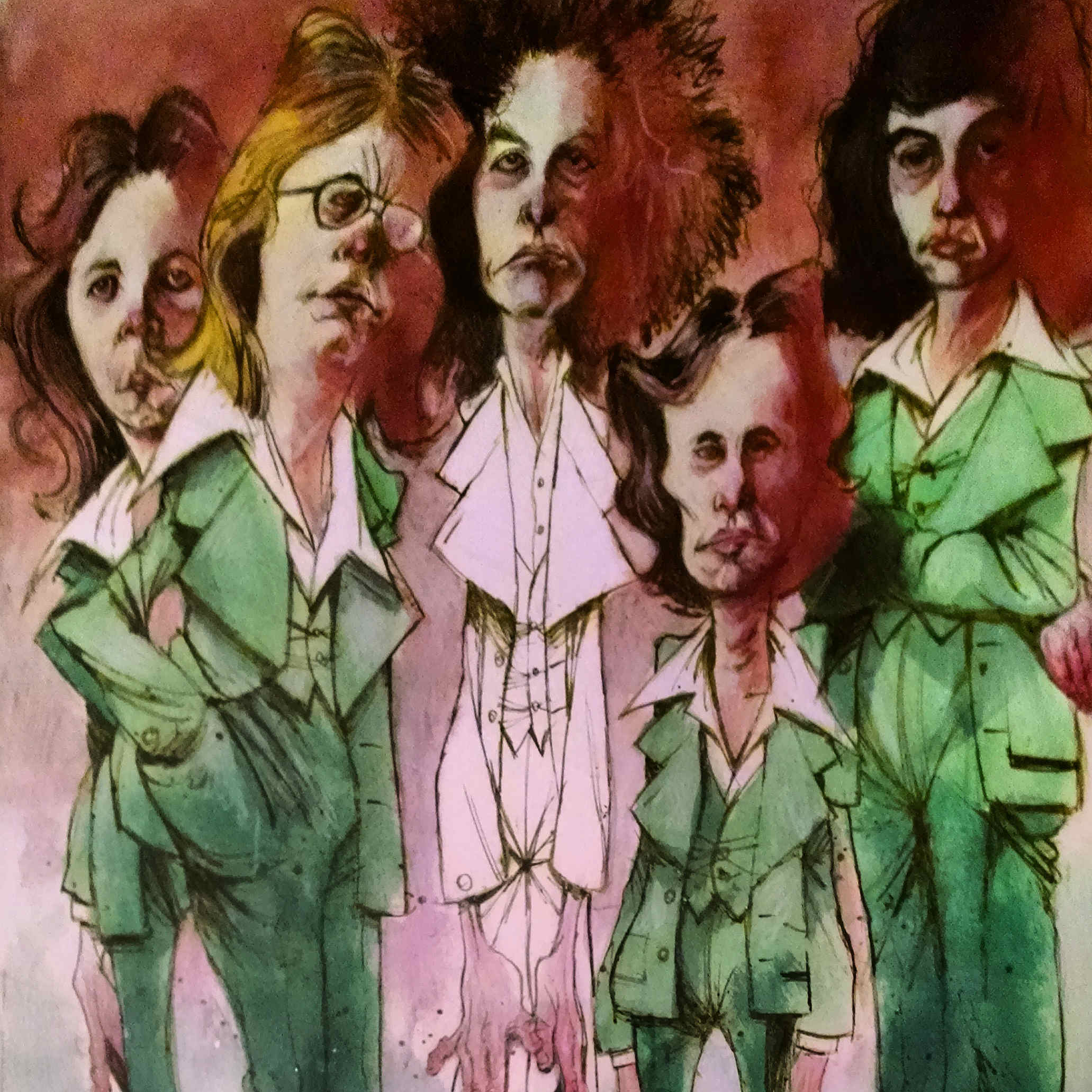 Baltimore City Paper, July 12, 1995
John Palumbo is having trouble with his lawn mower. It is an overcast spring afternoon in the shady Philadelphia suburb where he lives. A white 1975 Porsche and a purple Intrepid sit in the driveway. The mower starts but coughs periodically. He kills the engine.
"You have children?" he asks, putting away the tools. I shake my head.
"Well, they happen," Palumbo sighs jokingly, rolling the recalcitrant machine back to the garage. He has two. Ian's 10 and daughter Ali's 7. Ian already can throw a pitch 54 miles per hour. "He's our ticket out of here," he boasts, grinning. Palumbo coaches Ian's team. The young hotshot has tryouts later this afternoon for the all-star tournament team.
Palumbo proudly shows me around the one-story rancher he and his wife Mary purchased in February. Now 44, Palumbo has navigated middle age well. He is thin--not too thin--and tan. The house is larger than it looks from the outside, buried as it is by shrubbery. The pool is freshly painted but empty. The only signs of his past life are a framed photo of John Lennon in the hallway and a white Stratocaster in Ian's room.
We settle on the cream colored couches in the den. He lights a cigarette and starts to think about his old band, Crack the Sky. "It was a good run," he says.
Palumbo seems content to leave Crack to his past. He's willing to forget he was lead singer of this band, that they were once the next big thing, that he spent much of his life pursuing stardom. All that is behind him. Psychology, not songwriting, pays the mortgage.
He enjoys our ensuing trip down memory lane, but his sense of self is clearly no longer tied up in music. He forgets which songs were on which albums, and grows restless as the time for his son's tryout approaches.
Rock history has long since forgotten Crack the Sky. The first edition of the Rolling Stone Record Guide, published in 1978, compared them to Steely Dan; subsequent editions didn't bother with them at all. Today, you won't find them in any rock encyclopedia.
It wouldn't matter except for the fact the band was hugely popular in Baltimore, Maryland. For Baltimoreans between roughly 30-45, Crack the Sky is indelibly inscribed in their collective unconscious. Crack the Sky's success was so thorough around these parts, many didn't even realize it was a Baltimore-only thing.
My own adolescent peer group grew up on the band. A friend of mine told me that during a trip he took out of the state, he struck up a conversation with someone about music. They both agreed on the bands that made for fruitful listening: Floyd, Stones, Sabbath, Priest. Then he mentioned Crack. You know, Crack the Sky. Never heard of them, the other guy shrugged. My friend was shocked they weren't famous worldwide.
In the late '70s, Crack the Sky did catch on elsewhere: Seattle, New Orleans, Milwaukee. Only in Baltimore, though, do you still hear their songs on rock radio. WGRX music director Lee Geary ranks them up with Areosmith and Led Zeppelin in popularity. Requests still come in. "They test very well," she says, tongue only half in cheek.
Successful regional bands are common enough, but how did a band from Weirton West Virginia become so popular in Baltimore?
Nineteen seventy-five was the Indian summer of progressive rock. Procol Harum and King Crimson released their respective swan songs. ELP, Yes, Pink Floyd and Genesis were still popular. Younger art rock upstarts like Kansas, 10CC, Supertramp, and Gentle Giant were weighing in with strong new releases.
Crack the Sky, from a small steel town 30 minutes west of Pittsburgh, was then one of most promising of these young upshots. Rolling Stone just named their album debut of the year. The New York Times praised them. Feeling fame at hand, the five piece toured New England with two roadies, a station wagon, and a van full of gear. So far, they received little reaction.
The requisite Baltimore gig was at The Four Corners club in Phoenix. The area's rock station WKTK was playing the album heavily. Still, the group didn't expect much. From the second they stepped onstage, though, they were dumbfounded. For the first time anywhere, people knew the songs, sang along, and even called out their names.
"They were fanatics," Palumbo recalls. "They knew every move and responded to us. It was one of those magic moments. This is it. This is what is supposed to happen." That week they were known in Baltimore; soon, they knew, they would be everywhere else.
Except it never quite happened that way.

Crack the Sky might not have existed at all, if were not for the folk pop hits of Jim Croce. Croce was produced by Terry Cashman and Tommy West, who, with their profits, started a production company, CashWest Productions, and were looking for other acts to produce.
It was 1973, and at that time, 22 year-old John Palumbo and his buddy Ricky Witkowski, then 20, were holed up in a seedy hotel on Eighth Avenue, writing songs. They traveled to New York to get signed to a major label. A college roommate of Palumbo's put them in contact with CashWest.
On a Saturday when the office was empty, they auditioned for Terry Minogue, a nephew of Terry Cashman. Minogue was, at the time, somewhere between a gofer and an arranger for the company. Now Manager of Creative Services for Cema (a division of Capitol/EMI), he recalls "they played me some of the most beautiful music I ever heard in my life." Minogue spent much of the next two years trying to get the band signed.
Palumbo and Witkowski had played in various cover bands together for a few years around Pittsburgh. The latest incarnation, Uncle Louie mimicked the alternative acts of the day: David Bowie, T. Rex, Mott The Hoople. Witkowski had already cut a track with the Coasters, auditioned at the Brill Building, and even released a single in Pittsburgh.
Witkowski met Palumbo at a music store. The two struck up a conversation after Palumbo played the bass line to the Grand Funk song "I'm Your Captain." Palumbo had returned home from three years of college at Marshall University, where he grew disillusioned with his major, psychology. He started playing guitar, but made up his own songs rather than learning others.
This amazed Witkowski. Here was a guy who wrote songs. He knew plenty of musicians, but none who wrote. And boy did Palumbo write. "Notebooks of full of songs," he recalls, still sounding somewhat awestruck.
Palumbo remembers Cashman and West never did know what to make of Witkowski and Palumbo. Cashman and West were folkies, he recalls, used to the likes of The Weavers. These two West Virginians were throwing this weird King Crimson/Steely Dan-like songs at them. The songs were full of offbeat time signatures and lyrics that indulged in heady obfuscation. Sometimes they even had to stop playing just to explain what was supposed to go where in a certain passage.
Minogue cajoled CashWest into offering a development deal, which gave them an advance to assemble a band and record some material. The two returned to Pittsburgh, and called their old cronies. Originally 10-piece, the band eventually dwindled down to Joey D'Amico on drums, Joe Macre on bass, and Jim Griffiths on guitar, Palumbo and Witkowski.
When Cashman and West heard the material, they initially passed on signing the band. Minogue shopped it around, and when record companies started showing interest, CashWest suddenly snapped up the band.
According to Palumbo, the production company planned to have Crack the Sky sign to ABC/Dunhill. But another act in their stable, ex-Sh Na Na guitarist Henry Gross, had just scored a top 5 hit with a schlocky ballad called "Shannon."
It's an affliction that strikes many who succeed in entertainment: Successful in one aspect, you feel like an expert in everything else. Successful producers and songwriters, Cashman and West now wanted to start a record label. They called it Lifesong Records and Crack would be the first band to release an album.
"We signed contracts without legal help, and basically they crushed us on the deal. They got publishing, got everything. According to Lifesong, I'm probably still in their debt," Palumbo now says, chuckling.
Griffiths adds, "I couldn't even begin to tell you what was on that contract. We flipped through them and pretended to read them. After about five minutes we just looked at each other and said ok."
They would to come regret that day. Witkowski says, "They had this thing called cross-collateralization, which allowed them to write off nearly everything. They didn't have to pay us anything until all these other people were paid off. So we amassed quite a debt." For his entire time with Lifesong, Witkowski received one royalty check, for $2.43. He still has it filed away somewhere.
The band didn't care then; They were overjoyed. "We got to make an album," Palumbo says.
And what an album it was. Lifesong spared no cost in packaging, production, or guest musicians (as it was all taken from future royalties anyway). Renown fusion players David Sanborn and the Brecker brothers sat in on several numbers.
Piano-driven songs like "A Sea Epic" were reminiscent of Procol Harum. Other songs, however, showed a rhythmic syncopation sorely lacking from most progressive bands of the day. This sharpness gave "Surf City (Here Come The Sharks)" and "She's a Dancer" a radio friendliness not found in the baroque stylings of the group's brethren. The album's highpoint was "Ice," which, despite its dated Yes-like structural complexity, is still stunning today.

The album Crack the Sky reached 161 on the Billboard album chart, not bad for a debut. Still, everyone involved in the group was disappointed it didn't do better.
"The marketing sucked," Palumbo says. "We got pretty decent airplay but they didn't know how to support it. They were clueless."
To this, Minogue agrees. "Records were promised but never arrived at the distribution centers. The record would be on the radio but there would be no product on the stores or visa versa. When people wanted it, it would never be available."
Minogue quite clearly remembers the one place the marketing did work: Baltimore. "It was by blind luck. They happened to have a surplus of records shipped them and they were accidentally put on display in the stores when it was being played on the radio. So it became a monster hit in Baltimore and no place else."
To this day, Minogue feels that if that debut album was marketed correctly, it would have been a smash.
Besides airplay, the only other way to sell records was touring, and Crack crisscrossed the country frequently. Who they've opened for, or split bills with, now reads like candidate list for a classic rock hall of fame: Supertramp, Rush, Foreigner, Yes, Z.Z. Top, Edgar Winter, Frank Zappa, Boston.
Not that the road was glamorous. Witkowski swears some of the scenes in the movie Spinal Tap were lifted from their tours. "We actually got lost on way to the stage one time in a theater in Wisconsin. We couldn't find our way up through all these little alcoves in the back." They made record-signing appearances in stores where no one showed up. They opened for bluegrass legend Earl Scruggs and were pelted with orange peels. They played a dance club in Canada in front of a hostile disco crowd.
Constant touring, however, was turning them into a, ahem, crack live band. "When we were on, we were on," Witkowski boasts. "We had a few songs where we did a lot of jamming. We would try to go outside as far as we could go and then try to get back."
They were getting so tight, in fact, that according to Palumbo, they were booted off a few packages for showing up the headliners.
"ELO knocked us right off because we kicked the shit out of them," Palumbo boasts. "They were good players but never really jelled, especially when you saw them live."
"Kansas threw us off, same reason. Styx threw us off, same reason."
What was becoming apparent from all this constant touring was what the masses wanted was not complex musical noodling, but simple headbanging party music. "The acts that were scoring big, like Ted Nugent, were getting over because they were just rocking out," Palumbo recalls. Some of the other members thought it might be a good idea to indulge the crowds somewhat.
Palumbo wouldn't have it. "I never really considered us a rock and roll band. Never. I thought we were a musical band. The last thing I was about to do was play into that nonsense of `Everybody clap your hands.' No, that's not going to happen."
After the first album failed go gold, the band grew disillusioned. "We had heard across the board how wonderful we were, `but we're not millionaires. Something is wrong here,'" Palumbo recalls. Each guy was earning only $250 a week in "allowance," drawn from future royalties.
Aggravating this situation was the ever-increasing size of the young Palumbo's ego.
Today, he recounts his behaviors like he was another person entirely. "Rolling Stone was writing about my brilliance and all these trade papers were saying I was the next whatever," he recalls. "And I bought it. I really bought it: `Yes, I am brilliant and yes I do understand things most people don't.'"
Rolling Stone's review of the first album doted on Palumbo's lyrics for paragraphs. Even though the rest of the band (and Minogue, who artfully arranged the strings and brass) contributed just as much, they were barely mentioned. Witkowski was referred to once, and his name was misspelled.
Needless to say, "That attitude didn't make things very compatible, especially when you're with a bunch of people day in and day out, going cross country in a station wagon," Palumbo says.
"His ego was phenomenally large," Griffith agrees. "He was probably the most obnoxious person on earth to be around. It was a nightmare."
Today, Witkowski is quickest to defend the lead singer. Yet he even admits that Palumbo "did a couple of things during the course of our career that put us a few steps back."
Witkowski remembers a showcase at the Bottom Line in New York where Palumbo made derisive comments about Helen Reddy. Reddy's management team, who were in the audience, found the remarks none too funny.
Such arrogance was by design, Witkowski defends Palumbo. After all, rock and roll is all about attitude. For a band in desperate search of a good management team, it may not have been the smartest move.
When it was time for the second album to be recorded, the band holed up in a hotel in Toronto to write new material. By then, people at Lifesong was dropping hints that Palumbo should try to write more songs that could be hit singles.

Instead, Palumbo set out to write an album-length rock opera on Canada's Mounted Police. "Across the street from the hotel was the Mounted Police headquarters," he said. "For some reason, that fascinated me. I thought the country was ready to have a concept album about them."
Fortunately, the record company nixed that idea, much to the relief of the rest the band. The "opera" was reduced to one track, "Rangers at Midnight." Still, the resulting album was very strange indeed.
"We made some moves that weren't being made if you were trying to make a hit record," Palumbo says. "Looking back, I should have tried to do that, but I had such disdain about commercial music," Palumbo says.
Cashman even offered some Henry Gross songs, but Palumbo--thankfully--declined. (This pressure continued to the group's demise. Years later, D'Amico remembers Lifesong insisting they do a cover of the old Blues Image hit "Ride Captain Ride." In retaliation, they recorded it as a parody of Blood Sweat & Tears. Lifesong was not amused.)
The band itself was ambivalent about hit singles. "We were just doing what we wanted to do. We went for the art of it," D'Amico states. However, a crony from their Pittsburgh days, Bob Parissi and his band Wild Cherry, had just scored big with "Play That Funky Music (White Boy)." Griffiths remembers that whenever the song came on the car radio, an eerie silence would descend on everyone.
Animal Notes suffered the same fate as its predecessor: Critical approval and spotty reception. The album faired slightly better than the debut, stalling at 142 on the Billboard album chart.
This time, the (relative) failure was pinned to the band. By then, Minogue points out, the label had the distribution muscle. The album, he claims, "just didn't have legs. It didn't have anything that people could grab onto." In other words, no hit single. Now, Lifesong was as angry at Palumbo as he was with them.
The relationship further deteriorated when Cashman and West heard the song that was to be the single, "We Want Mine." It was a devastating attack on the label for not paying the band. "In the line `We ain't seen no silver since the airplane crash last year,' he was talking about the plane crash [that killed Jim Croce]," Minogue recalls. "The whole song was about Lifesong and it wasn't lost on them. I mean the label was started by songwriters, so they knew what it was about."
To tout the album, Lifesong placed a full page ad in Billboard, which read in part: "Animal Notes is the latest overt act in Crack the Sky's conspiracy to unleash the sardonic vision of that elegant lunatic John Palumbo. . .Crack the Sky has provided the startling and everchanging musical backdrop for the insights of this mad genius."
They were about to find out how mad their elegant lunatic really was.
By the time the third album was to be recorded, late 1976, the band was pulled in so many directions that something had to give. Lifesong was determined not to let out another weak album. The second tour had shown the band that once again middle America wanted simple rawk n' roll. And by Palumbo the genius was completely alienated from everyone around him.
They had chose to record in Bearsville New York, after the record company declined to pay for a trip to England. "They decided they couldn't trust me to be that far away," Palumbo recalls. "That's exactly what they told me." Turns out they were at least partially correct.
The elegant lunatic was staying in one house and the rest of the band staying in another. "I was totally miserable," Palumbo recalls. "Looking back on it, it was so insane. I was 20-something, with no responsibilities. I was paid to make music, but I was brooding. I guess I had a lot of time on my hands to think about how terrible things really were."
"I had managed to totally eliminate the fun aspect, I was taking myself way too seriously," he recalls. On days that could be considered a snow day, the engineer and production crew would take off to go skiing. Palumbo, infuriated, sat alone in the studio for 11 or 12 hours just playing the piano. When not recording, he read Nietzsche and Kierkegaard, convinced his mission in life was to "teach through music." He placed himself on a macrobiotic vegetarian diet and lost a lot of weight.
By then, communication between the label and the band had broken down almost completely. Minogue remembers Lifesong insisting that the band submit a demo tape of the songs they planned to use, which the band found insulting. When they did submit the tape, the company told Palumbo they didn't hear a single.
Eventually, Palumbo had had enough, and just quit. He remembers the exact words he told Witkowski: "I would rather not be part of this than make an album that is gray."
Immediately, Lifesong sent out a posse of people tight with Palumbo to talk him out of leaving. He recalls standing on the deck of his house overlooking the mountains and watching four limousines slip and slide their way up the windy, snow covered lane. "I'm standing there watching and probably enjoying all the attention. `Wow, look how important I am,'" Palumbo remembers.
"They had tried to convince me that because I had weighed 103 pounds that I was off my noodle." They asked Palumbo to take a blood-sugar test. The disease of the month, hypoglycemia was then thought to be at the root of most people's problems.
Looking back, Palumbo has to chuckle, "My blood sugar levels were shot. In my striving to become one with the universe, I neglected to give myself any protein. I was starving myself, and certainly the brain was taking a beating. So, in a sense they were right."
"Of course I didn't believe any of this. Record company: another trick. I absolutely rejected everything."

At least one bandmate, Griffiths, foresaw Palumbo's departure. "It's funny when I look back," He says. "I remember talking to him when we were home. We were in Weirton driving somewhere. The gist of my conversation was `Wait until your famous and then leave.' I felt if he left, all the work we've done will go down the drain."
"We had huge momentum," Griffiths says. "We had laid the groundwork. I believe to this day if he would have stayed for one more album, maybe two, it would have been a totally different outcome."
"I was crushed to see everything go down the drain."
The thing that finally brought Palumbo back to reality, as he says, was meeting the woman who would eventually become his wife, Mary Hughes.
"She had shown me there's a little bit more to life than considering yourself the voice of your generation. She had shown me there's life and that I had only created my subjective world and that's it."
In many ways it would take the next 14 years to completely undue the damage of the previous two. He returned to Weirton and got a job in a record store, where he met Hughes. The two hit it off immediately. At first she didn't even know that he was in a band.
"I knew she liked me for who I was and not because I made a record. Only after the relationship started to get solid did I take her to the "C" bin," Palumbo says laughing. "It wasn't like `Oh my God.' She was like, `Oh that is you. How about that.'"
"Which was great for me, really knocked me down a few pegs."
While love was blossoming, Palumbo talked to Lifesong about recording solo. The company was, naturally, lukewarm to the idea. But they said if he could find a producer, they would considering backing it.
So Palumbo called Beatles' producer George Martin. Today, Palumbo admits such a move was remarkably optimistic for a still largely unknown singer/songwriter. Still, Martin did hear something in the home demo tape Palumbo sent, and directed him to Peter Sullivan, who had produced Tom Jones and Gerry and The Pacemakers. Sullivan requested Palumbo to come to L.A. and record.
At the time, Palumbo was smitten with Steely Dan's new album Asia. "That record destroyed me. The craftsmanship, the lyrics. Jesus, these are songwriters. I'm a hack. I now wanted to be Steely Dan."
Once out in L.A., Palumbo indulged in the hands off approach, leaving Sullivan to hire the players and record the sessions.
"I thought this was how it should it be," he says. "Business out there is `Yeah lets do this' and `Call you right back.' The first week there I had two movie deals and was going to score films and I was going to take the place of the bass player in Rufus."
Somewhere on the back of the agenda was the album, which had gotten away from him. But that was ok, as long it sounded like Steely Dan. "I played a bit of piano and sang," he recalls, "most of it out of tune."
The result was Innocent Bystander, an album no one quite knew what to make of. Lifesong marketed it as jazz. "I think it sold four copies," Palumbo says.
The band had faired somewhat better. Witkowski was now catapulted into position of leader. After auditioning dozens of singers, they settled on Gary Chappell. They also pulled in Pittsburgh bar-band veteran Vince DePaul to play keyboards.
If their album Safety in Numbers didn't have the commercial punch of, say, Breakfast in America, it was surprisingly solid and exceptionally well-performed. Still, Rolling Stone sniffed that since Palumbo was "the whole excuse for Crack the Sky" there was nothing of merit to be found there.
Regardless, the album outsold the previous two, peaking at 126. Lifesong was now supported by CBS, who were a little more well-equipped to sell albums. It would be the last Crack the Sky album to chart for 11 years.
The band actually charged into recording a fourth album. They worked up a four song demo (one song, "Everything You Touch Turns to Magic" Griffiths swears would have been a commercial hit) and even lured in Eddie Offord, who did Yes's Fragile, to produce.
Lifesong was all for it. However the band was determined to untangle themselves from their contracts first. They were drawn for three albums, with an option for a fourth. However, as Griffiths remembers, "One of the clauses was if they opted to sign us for another album then they would have another option automatically tacked on. Theoretically, they could have kept signing us for the rest of our lives." (Later, the band jokingly referred to the label as "Lifelong Records.")
When the band refused to record until they were received at least a higher percentage of publishing royalties, Lifesong called their bluff. By the end of 1978, they were bounded to a label that wouldn't let them record, and faced a huge debt that had built up over the years. They felt they had no choice but to part ways.

Though Lifesong milked the well dry by releasing a live album and a best-of, this would be, by and large, the end of Crack the Sky, at least as a working group. Witkowski, D'Amico and Macre joined the Pittsburgh-based B.E. Taylor Group. Griffiths headed to California. So burned out from the experience was he, that he left his guitar in the closet for the next 14 years.
Palumbo himself returned to Pittsburgh, and started writing, of all things, pop songs. They were acerbic, intelligent pop songs, highly critical of the stardom and its supporting machinery, but they were pop songs nonetheless.
As Palumbo was still drawing salary from Lifesong, he approached them with the idea of recording an album. Lifesong agreed, but only if it would be a Crack They Sky album. A foundation was in place, why not capitalize on it? Witkowski agreed to help in his spare time.
"Ricky and I had a ball making [White Music]," Palumbo recalls. The two played most all the instruments on the album, which forced them to keep the material as simple as possible. DePaul was pulled in for one day to add some keyboards and some validity to the name.
By this time, Palumbo's obsession for recording had diminished. "A part of me was missing, away from Mary. I didn't like that and I couldn't wait until I got back to her."
Things had changed for the rock world as well. Nineteen seventy nine was a complete turnaround from previous years. All but the largest progressive rock dinosaurs had seemingly disappeared. Punk generated good copy but it was the new wave acts like The Police, The Knack, and The Cars that record companies were throwing their weight behind. Progressive rock bands had to be very popular (Pink Floyd) and/or very wily (Styx, Supertramp, Genesis) to survive.
White Music both sounded like new wave and served as a biting condemnation of the music. It was one of the strongest, if not the strongest, album by Crack the Sky. Palumbo's lyrics were emotive, concise and potent. The music was as varied and colorful as any previous album, but with sharper focus.
What is most amazing about this album how many songs it had that would make singles. Here were all the hits Lifesong once pined for. There was the lusty "All American Boy." "Techni Generation" attacked all things trendy. "Skin Deep," was the glibbest defense for the shallowness of fame since Joe Walsh's "Life's Been Good." Palumbo peppered the song with details from his own life. He did, in fact, own a blue Mercedes, and though Mary was not Miss January, "she did model," as he points out.
The most popular song on the album turned out to be the bitter, almost ugly "Hot Razors in My Heart." The song--brilliantly played out with a menacing heartbeat of the bass and a violent slashing of guitars--was about the angst felt over the unfaithful ways of someone's supposed lover, Cindy.
It took Palumbo all of 15 minutes to write.
"That was a joke," he recalls. "There is no Cindy. Never was. Sal, my friend in California would call me from time to time with great titles, and `Hot Razors' was one of them. I said `Wow great idea 'and that was it. It was a nothing song."
Over the years, this nothing song became the Palumbo's most frequently played number on Baltimore radio. It has also consistently received the heaviest response in concert.
"All this brilliance before it and nobody heard it, and then this little thing about some guy's broken heart. . ." He trails off, chuckling. "It goes to show you."
White Music didn't sell well. Palumbo tells me the album was successful, claiming it reached the Billboard album chart way up in the 40s somewhere.
Here is where his memory starts to grow hazy. Actually, it never charted at all. By then, Lifesong lost their CBS distribution deal. They were back to struggling as a small independent. According to Witkowski, they probably were hoping to sell just enough copies to recoup recording costs. Rolling Stone didn't review it and while Billboard ran multi-page tributes to acts like Styx, the trade paper all but ignored White Music.
For years, critics raved about how talented Palumbo was, and when he records what could be his strongest album, the biz ignores it. By 1980, Crack the Sky was yesterday's news.
Except in Baltimore.

.
DePaul remembers that on his first tour with the band, the other guys told him, "Wait until you get to Baltimore." Here, they were celebrities, at least within the rock community.
If anything, that fan base had grown larger over the years. 98 Rock threw four songs from White Music into rotation: "Hot Razors," "All American Boy," "Skin Deep," and, to a lesser extent, "Techni Generation." The original band temporally regrouped late in 1980, minus Griffiths, just to play Painter's Mill Music Fair in Owings Mills, a hall that held about 2200 people. DePaul remembers that six consecutive shows, two a night, sold out. They quickly added another four.
So, it would come to no big surprise that Palumbo would move to Baltimore. "He loved the town," Witkowski recalls, "And I think it fed his ego."
Plus a local management company offered to back Palumbo if he would reassemble Crack the Sky.
On the night John Lennon was shot, the four met at lawyer Jeffrey Sharp's house in Greenspring Valley. Sharp and Richard Klotzman, who ran Painters Mill, were willing to back the band.
Palumbo was enthusiastic, but now Macre, D'Amico, and Witkowski were wary. Besides, B.E. Taylor was starting to make some noise in Pittsburgh. Palumbo said he wanted to tour, but the others were skeptical, both of Lifesong, to whom they were still tied, and of Palumbo. They had seen where it had all gone before.
"In the back of my mind I said this just ain't right," Witkowski recalls. He opted for Taylor and the home life, and Macre and D'Amico followed. Only DePaul stuck with Palumbo. Now he had backers but no band.
As it starts to drizzle outside Palumbo's house, he starts shifting restlessly. He is either getting bored with the interview, or for some reason, trying to forget 1980s altogether. He details the '70s with candor, but quickly dismisses most of what he did in the Crack name for the following decade.
"There were subsequent bands represented as Crack the Sky," he hedges. Mostly, these configurations featured talented Baltimore players like bassist Carey Ziegler or ex-Ravyns John Tracey, drummer, and guitarist Bobby Hird. When Palumbo grew tired of touring (he wasn't too hot on it to begin with), the band, minus Palumbo, renamed themselves No Heroes and played in clubs along the east coast. They performed mostly Crack the Sky songs.
More Crack the Sky albums were released, though Palumbo insists that DePaul was the driving force behind these projects. Recorded in Baltimore, they were mostly thin imitations of whatever style was hip at the time. They didn't sell all that well, even in around here.
"I couldn't even tell you what those records were about," he now says. "The only thing about Photoflamingo (the 1981 follow-up to White Music) that means anything to me is that my wife is on the cover."
"Otherwise, I couldn't even begin. . ." he hesitates. "I was starting to unravel musically. I was starting to think I was beating a dead horse."
Then he asks, "Can you name some titles from that time?'"
I mention "The Last Time" off of Photoflamingo.
"Yes, that's terrible," he scoffs. "Its probably some R.E.O. Speedwagon romantic piece of trash. Yeah I'd love to forget that stuff. That was me and Vince trying to recapture something that couldn't be recaptured. Nothing of any artistic significance came out of that period."
"Met some nice people," he adds.
In March 1986, the original band (minus Macre and Griffiths) reformed for a week of "reunion shows." These "reunion" shows continued to take place every few years or so, usually involving a varying number of original members, usually at Hammerjacks or Painters Mill. Always well-received, they didn't peter out until the early '90s.
The reunions were enjoyable--and profitable--for Palumbo, but stagnating. "It was 20 songs we were going to play over and over," he says. "Sometimes we had horns and sometimes we'd have dancing girls, but it was the same 20 songs."
In 1986, Palumbo met Ron Gregory, who signed him to RCA subsidiary Grudge Records. "Ron had a great outlook on the record business, which was get in and get out as fast as you can, and make what you can. Forget the art," Palumbo says. This approach produced two more forgettable Crack albums, Raw and Dog City as well as two solo albums.
Right from the beginning, From The Greenhouse looked to be a different breed entirely. "I started to do Greenhouse as a solo record," He says. However, as the material developed he called in Witkowski. "I said `I'm making a record and I got a deal and its really sounding like it should be a Crack the Sky record.'" Witkowski agreed to help, and even D'Amico added background vocals.
Greenhouse was the album, that, ironically, delivered the perks of artistic life that had so eluded Palumbo in the previous decade. "That was the most fun I had making a record since White Music," Palumbo now recalls. "I was home with my wife every night. Time was not problem. Money was not a problem. There were no record company geeks looming over me. Ron would stop in every two weeks and ask to hear a bit. We'd play five minutes, and he'd be bored to tears and say `Can I go now?'"
Finally, Palumbo got to make a big statement. And for once, public sentiment came in sync with his artistic achievements. 98 Rock deejay Sarah Fleischer, remembers the record release party the station sponsored at Record Theatre. "The place was packed. You would have thought it was the Rolling Stones," She says. "We thought the turnout would be large, but not that large." From The Greenhouse even inched into the bottom of the Billboard album chart, getting as high as 186. People magazine reviewed it, though gave it a mixed blessing.
Palumbo now attributes that album's success to the frequently played title song, which sounds a lot like Pink Floyd (a trick that sold Alan Parsons Project albums for years). Epic, brooding, foreboding, "In The Greenhouse" is the best Pink Floyd song Roger Waters never wrote.
Today Witkowski is doing what he's always enjoyed, making and producing music. Back in Weirton, he runs Studio L, a home recording operation where he produces albums for local groups. Acting as sort of wise old sage, he steers the young turks clear of the mistakes he made. He also records quite a bit of theme music for radio stations and Nickelodeon (The theme to Guts is his).
L is equipped with a 16 track analogue and eight track digital recording facilities. "I'm not really high-fallutin'. I make most of my money from my creative services," Witkowski says. "I can't complain, I have pretty fun life."
After Crack, Witkowski went on to have a pretty successful run with the B.E. Taylor group. They became the Baltimore equivalent of Crack, he tells me. Successful locally, but, though they recorded two albums for MCA and one for Epic, they never caught on anywhere else. A song he co-wrote with his wife Deborah, "Vitamin L" did become a huge local hit for Taylor.
These days, D'Amico, 44, plies his trade in many different styles of music. To pay the bills, he drums for Acropolis, a band that plays traditional Greek music. "It's something different," he says from his hometown in Stubanville Ohio, a few minutes from Weirton. "In fact, its like the early Crack the Sky stuff, a lot of strange timings." He moonlights in an acoustic rock band and is one third of a country music outfit, tentatively called The Taylors, who are shopping for a record deal.
Macre stuck with Taylor for a few years, but then gave music up completely. In a 1986 Baltimore Sun article on the reunion shows, he told Rafael Alvarez that he became a born again Christian and went to work as an audio engineer for evangelist Jimmy Swaggart in Baton Rouge Louisiana. Macre said, "At one point I wanted to be the best bass player in the world, but after the band broke up, I found that Crack the Sky did nothing for me when it was 1 a.m. and I was lonely."
Griffiths, 44, now sells audio and video equipment on commission for a home electronics store in Pasadena California. After Crack, he too quit music. "I was happy earning a decent living. It was something I never had. It's nice to get your car tuned up when you want, instead of when its broken down on the side of the road."
He admits the transition was tough. "Six months before you're out on tour with Supertramp and then you're back in the normal world. Even now, it's a tough transition, but that's life" he says, breaking into a melody, "You can-t den-y it."
Palumbo himself is working on his dissertation on the efficacy of pharmacology. Once a psychologist, he may start a private practice and perhaps even pen a few self-help books. Today, he works as a counselor for a chain of lumber yards, with an active file of about 30 patients. He gets paid more (and more regularly) than he ever did as a rock singer.
The decision to quit the biz for good came three years ago when he was preparing the debut album of his then new group Cruel Shoes.
"In the middle of making that album I knew I had I had nothing else to say," he remembers. Nearing 40, he considered his future in music, and it wasn't promising. "I knew I didn't want to become a Ronnie James Dio." So he talked with Mary about returning to the field he abandoned years earlier.
Of course to make that break, he would have to leave the one town that still saw him as a celebrity. People would send him tapes, ask if he could do this or that benefit. "'Why don't you make the first album again?' 'Gee, I haven't heard anything since White Music.' 'Where are you guys playing?'" He says, "Well, there is no `you guys'."
"It was time for me to stop all that. I didn't know if I felt strong enough to do it in that environment. I was like an addict. Way in the back of my mind there were players out there I can call and say 'hey how would you guys like to become Crack the Sky?'"
Like a witness relocation program refugee, Palumbo leads a new life. We head to the ball park to watch Ian. The other parents here--many who are doctors, lawyers, teachers--don't know of Palumbo's previous life, or if they do, don't really care. They chat with him about baseball and kids.
In a certain way, closure (as it is called in Palumbo's new field) didn't come to him until last year. Oddly enough, it came through Ian. Steve Smollen, head of Record & Tape Traders, assembled an album of old Crack the Sky outtakes and miscellaneous songs, called Rare!. To promote the album, Palumbo agreed to do an in-person interview at 98 Rock. He brought Ian along to a make a day of it.
"We gone to the radio station and were treated very nicely and had gone to some other places and people asked for autographs," Palumbo says. Ian had seen his pop play in concert years before, but now he was just starting to comprehend what all this attention meant. "He was observing how important dad is all of a sudden."
"We had gone to get a bite to eat and we were looking for parking at this new place, The Silver Diner. It was jammed. He said `You should tell them who you are and you'll get a parking spot.'"
"We had a real long talk after that," Palumbo says. He explained that he did was play music and that "some people distort that into being more important than it really is." He explained how false fame could be and how disruptive it was to one's life, and he explained that what is important is "what you are, not what you do."
"That was interesting," Palumbo reflects, pausing for a second. It was a lesson that took nearly 20 years to learn.