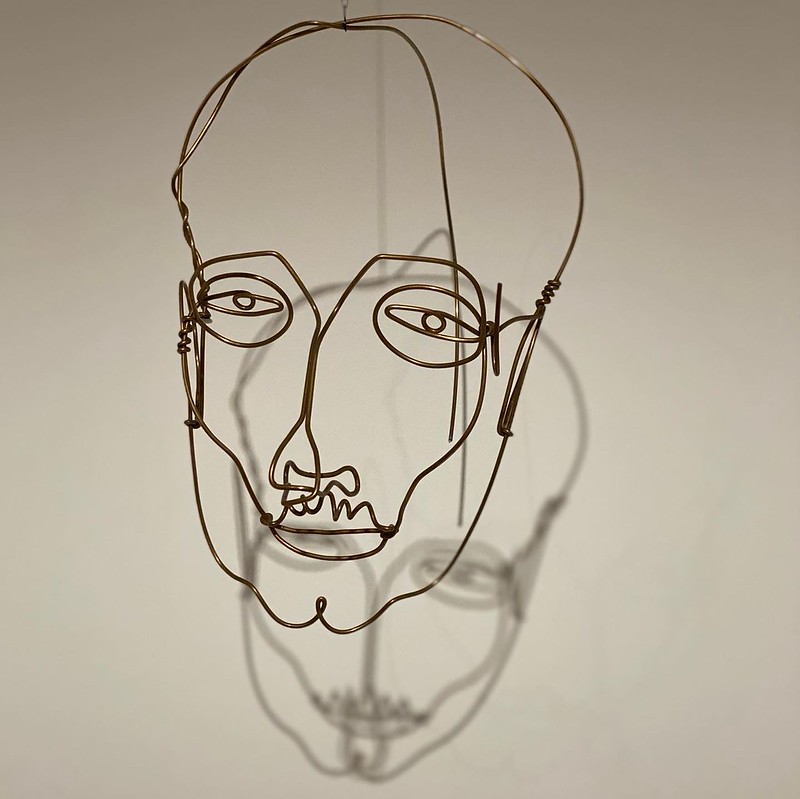 "I don't need time. What I need is a deadline." -- Duke Ellington
The reviews that came in from the press on the debut of Duke Ellington's planned magnum opus were mixed at best. The highbrow classical music critics were less than impressed. Even the jazz critics skirted around the question of how much delight they took in the evening's signature piece "Black, Brown, and Beige: A Tone Parallel to the History of the American Negro."
The night, January 23, 1943, could not have been a more well-articulated juncture between two worlds, the European-dominated "serious" music and the jazz sensibilities emerging from the dance floor with an entirely new set of aesthetics.
Beyond even the musical significance of the evening, it was noteworthy in that Ellington confronted the staunchest of the establishment, the self-possessed keepers to the cannon of civilization, in order to share a broader, more inclusive, sensibility.
The concert was to be a celebration of Duke Ellington as a bandleader. He was known far and wide as a leader of a popular dance band, one already highly regarded for its sophistication. "And there were those, Ellington among them, who thought it far past time for him to appear at the best-known concert hall in America," wrote Terry Teachout in his biography, "Duke: A Life of Duke Ellington."
Competing big band leader Benny Goodman had played there in 1938, with three of Ellington's former sidemen. Ellington himself was invited to sit in but declined – though he attended, and, by some accounts, was furious that Goodman, who literally was a pale competitor, got to Carnegie Hall first. "The humiliating fact is that the 'King of Swing' Benny Goodman had beat Harlem's Aristocrat of Jazz to the punch," Teachout wrote.
Truth is, though, Ellington's manager had actually turned down a Carnegie Hall gig earlier than Goodman's, because it potentially wouldn't pay enough. This missed opportunity also got under Ellington's skin.
Ellington's subsequent manager put the promotions correct, touting Ellington as "not merely as a leader of a black dance band, but as a musical giant," Teachout wrote. He was no mere jazzman, but a genius of a composer and arranger.
For the Carnegie Hall gig, the band had effortlessly rolled through the recent hits – the last few years had turned out to be a peak of sorts for the band, with "Cocco," "Cottontail," "Jack the Bear," and Billy Strayhorn's "Daydream" with the creamy Johnny Hodges' alto saxophone.
Ellington hoped that the evening's signature piece, "Black, Brown, and Beige," would be his crowning achievement, a tone poem symphony suite that would describe the African American experience in the country to that point. He had long bragged about this piece he had been working on for some time, so his manager called his bluff, insisting that he debut the work at Carnegie Hall.
Ellington started work in earnest on the 45-minute piece only in December 1942, and worked on it in bits and pieces right up until the day of the show. He wrote a lot of it on the road, in-between gigs around the northeast U.S. Those who heard parts of it found it choppy. The band only did one run-through before the show, at a high school the day before.
"He had not given himself enough time for seconds thoughts, much less a second draft," Teachout wrote, noting that he had never before attempted anything as challenging as this piece. "Black, Brown, and Biege" would convey "the untold story of a suffering people," the Black experience in America. He put to work all the musical knowledge he had at his disposal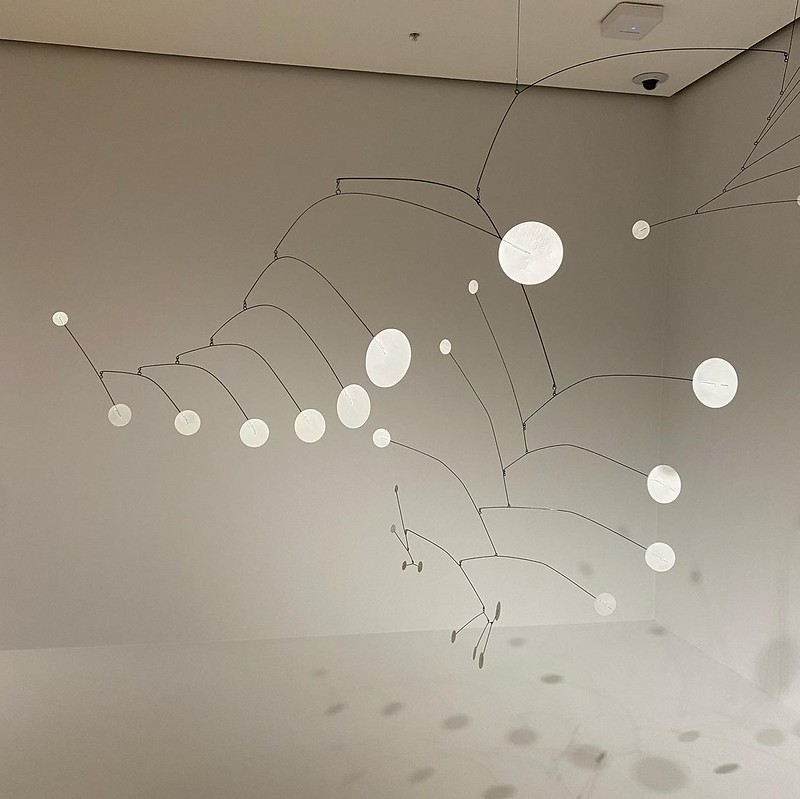 The mainstream press were quick to celebrate the concert and Ellington's legacy, while dancing around the merits of "Black, Brown, and Biege" itself. Praising the piece for being jazz's longest running tone painting, it nonetheless "often seemed too ambitious," Time magazine concluded. Likewise, the New York Times, while admitting "Black, Brown, and Biege" had "many exciting passages," it was the shorter dance numbers were Ellington, as a bandleader, "seemed most himself."
Others were not quite so diplomatic. The Daily News sneered that "It hardly ever succeeds, because such a form of composition is entirely out of Ellington's camp." It complained that there was "almost no continuity to the piece," and that it was filled with filled false climaxes.
The composition made astonishing jumps from his earlier material, it nonetheless held together more as a patchwork of different songs, tied together by transitional passages, rather than a coherent single body of work. The "Beige" part of the work feels hastily finished, and other passages feel like were lifted from other songs.
Many had complained of the piece's lack of a coherent overall theme. Perhaps most savage of all was New York Herald Tribune's Paul Bowles, who himself was "a classical composer of note," Teachout noted. Bowles derided the piece of "formless and meaningless."
"In spite of Mr. Ellington's ideological comments before each 'movement,' nothing emerged by a gaudy potpourri of tooty dance passages and solo virtuoso work. The dance parts do some pretty corny riffs too," he wrote. He also complained of "countless unprovoked modulations," a passage in 5/4, paraphrases of trite tunes and "reoccurring climaxes that impeded the piece's progress."
The jazz press were more friendly. The Metronome carried an irate article about "reactionary reviewers" in the press that dismissed the classical music critics as "condescending and stupid." Though in another article, famed musicologist John Hammond (who had a public falling out with Ellington sometime before) charged that "Ellington alienated a good part of his dancing public. By becoming more complex, he has robbed jazz of its most basic virtues, lost contact with his audience."
"Well, I guess they didn't dig it," Ellington said. He seemed to be unphased about the mixed reception, though he rarely played the piece after, but would continue to tackle ambitious multi-part suites in the following decades.
In a sense though, the reception of "Black, Brown & Biege" did not matter, because Ellington by this pint had already left his influence on modern music.
As Teachout pointed out, Ellington was "the first to write music that used the still new medium of the big band with the same coloristic imagination brought by classical composers to their symphonic works." He had "used the language of jazz to say things that it had never said before."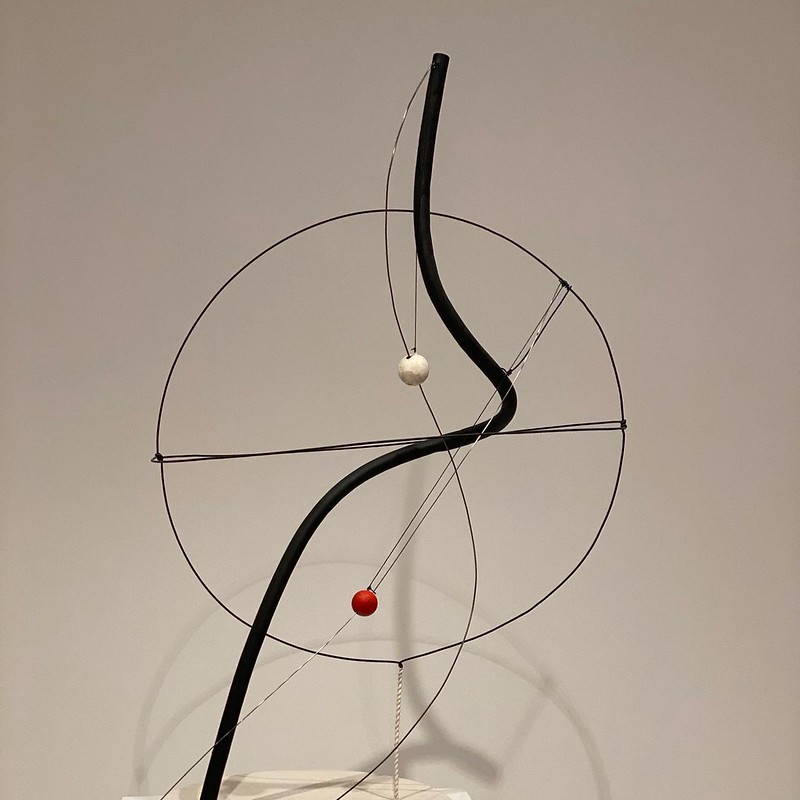 Other Quotes and Notes from "Duke"
Ellington "definitely wasn't direct. He wasn't direct with anybody about anything."--Duke's younger sister Ruth.
Art: Alexander Calder, Museum of Modern Art.