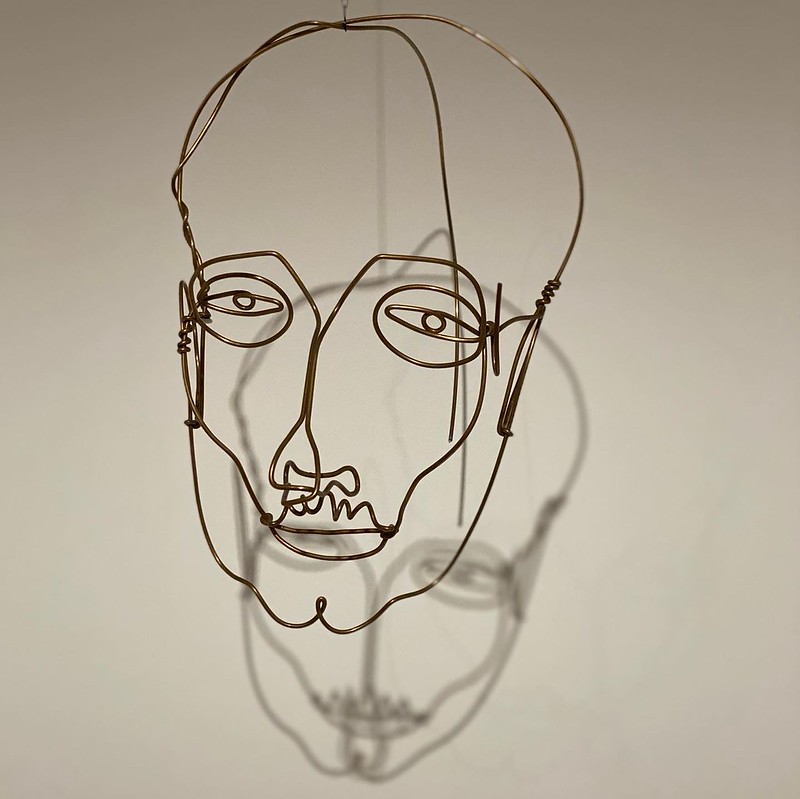 "I don't need time. What I need is a deadline." -- Duke Ellington

The reviews that came in from the press on the debut of Duke Ellington's planned magnum opus were mixed at best. The highbrow classical music critics were less than impressed. Even the jazz critics skirted around the question of how much delight they took in the evening's signature piece "Black, Brown, and Beige: A Tone Parallel to the History of the American Negro."

The night, January 23, 1943, could not have been a more well-articulated juncture between two musical cultures, the European-dominated "serious" classical music and the jazz sensibilities emerging from the dance floor. That night, Ellington confronted the staunchest of the establishment,with a broader, more inclusive, sensibility.

Although today, Ellington is mostly revered by jazz aficionados, he in fact blazed a trail for 20th century music, setting the stage for the Grateful Dead, Frank Zappa and countless other largely-independent artists who brought long-form experimentation into the popular arena. That he did his best work before the invention of the long playing (LP) record might be the major reason Ellington isn't more well-known today.

So the Carnegie Hall concert was to be a celebration of Duke Ellington as a bandleader, who had been leading a popular east coast dance band for the previous 20 years. It was a band that had become known for its artful sophistication, having birth Swing music, but moving beyond the form into new territory altogether. "There were those, Ellington among them, who thought it far past time for him to appear at the best-known concert hall in America," wrote Terry Teachout in his 2013 biography, Duke: A Life of Duke Ellington.

To Ellington's chagrin, competing big band leader Benny Goodman had played Carnegie Hall in 1938, with -- to add insult to injury -- three of Ellington's former sidemen sitting in. Ellington himself was invited to sit in as well but declined – though he attended, and, by some accounts, was furious that Goodman got there first.

"The humiliating fact is that the 'King of Swing' Benny Goodman had beat Harlem's Aristocrat of Jazz to the punch," Teachout wrote.
Ellington's manager had actually turned down a Carnegie Hall gig earlier than Goodman's, because it potentially wouldn't have paid enough. And this got under Ellington's skin too.
For Duke's Carnegie Hall gig, everyone, it seemed, was in the audience, including Glenn Miller, Frank Sinatra, Elenore Roosevelt. Ellington claimed he wasn't nervous, "I just didn't have time. I couldn't afford the luxury of being scared."
The orchestra, sporting matching gray coats with jet-black carnations, had effortlessly rolled through their recent hits, such as "Cocco," "Cottontail," "Jack the Bear," and Billy Strayhorn's "Daydream" with the creamy Johnny Hodges' alto saxophone.
But it was the evening's signature piece, "Black, Brown, and Beige" that Ellington hoped would prove to be his crowning achievement. A 45-minute work in three movements, this tone poem symphony suite set out to depict the African American experience in the country. For some time, he had long bragged about this signature piece he had been working on, so his manager called his bluff, insisting that he debut the work at Carnegie Hall.
"Black, Brown, and Beige" was "a staggering departure from anything that he or any other jazz composer had done in the past," Teachout wrote. "That he managed to finish it in six weeks is no less staggering, and no less indicative of its weaknesses."
Ellington started work in earnest only the previous December, and worked on it in bits and pieces right up until the day of the show. He wrote a lot of it on the road, in-between gigs around the northeast U.S. Those who heard parts found it choppy. The band only did one run-through before the show, at a high school the day before.
"He had not given himself enough time for seconds thoughts, much less a second draft," Teachout wrote, noting that he had never before attempted anything as challenging as this piece. He put to work all the musical knowledge he had at his disposal.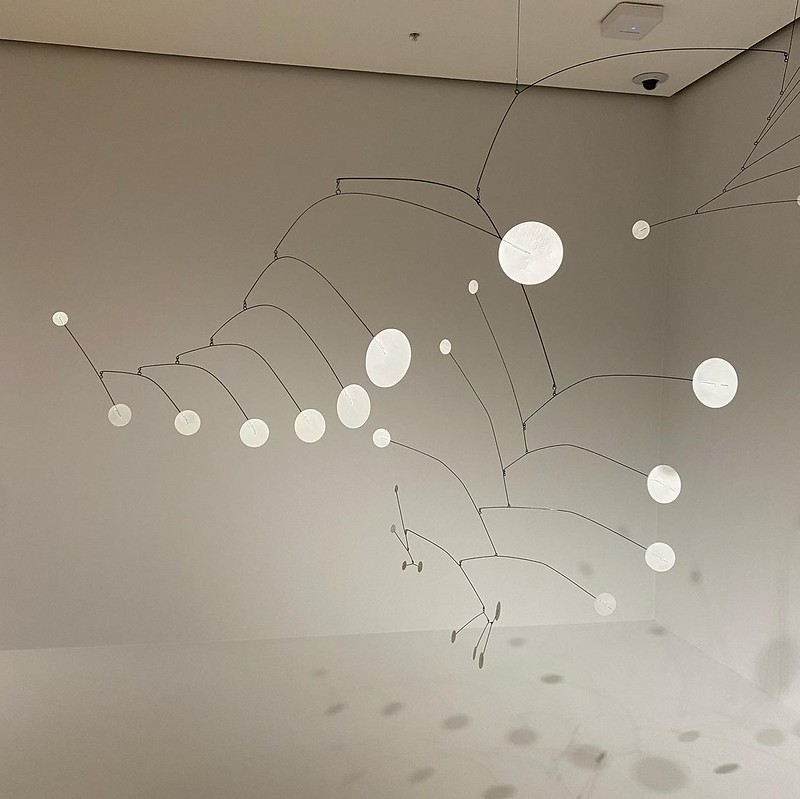 The mainstream press was quick to celebrate the concert and Ellington's legacy, but danced around the merits of "Black, Brown, and Beige" itself.
Praising the piece for being jazz's longest running tone painting, Time magazine concluded nonetheless that the composition "often seemed too ambitious. Likewise, the New York Times, while admitting "Black, Brown, and Beige" had "many exciting passages," it was the shorter dance numbers where Ellington, as a bandleader, "seemed most himself."
Others were not quite so diplomatic. The Daily News sneered that "It hardly ever succeeds, because such a form of composition is entirely out of Ellington's camp." It complained that there was "almost no continuity to the piece," and that it was filled with filled false climaxes.
Many had complained of the piece's lack of a coherent overall theme. Perhaps most savage of all was New York Herald Tribune's Paul Bowles, who himself was a known classical composer of. Bowles derided the piece of "formless and meaningless."
"In spite of Mr. Ellington's ideological comments before each 'movement,' nothing emerged by a gaudy potpourri of tooty dance passages and solo virtuoso work. The dance parts do some pretty corny riffs too," he wrote. He also complained of "countless unprovoked modulations," a passage in 5/4, paraphrases of trite tunes and "reoccurring climaxes that impeded the piece's progress."
Also taking Ellington to task for stepping outside his role of bandleader, famed musicologist John Hammond (who had a public falling out with Ellington sometime before) charged that "Ellington alienated a good part of his dancing public. By becoming more complex, he has robbed jazz of its most basic virtues, lost contact with his audience."
Notably, the jazz press had a different take. The Metronome carried an irate article about "reactionary reviewers" in the press that dismissed the classical music critics as "condescending and stupid."
"Well, I guess they didn't dig it," Ellington said of his critics. He seemed to be nonplussed about the mixed reception, and rarely played the piece after, though and would continue to tackle ambitious multi-part suites in the following decades.

Notes were colors for Ellington. To him, the G note of baritone Saxophonist Harry Carney sounded like "dark, blue burlap," while a G note from alto sax player Johnny Hodges felt to his ears more of "light-blue satin."
Billy Strayhorn, Ellington's long-time arranger, called this the "Ellington Effect." Each musician to Ellington represented a distinctive tone color, and they all mixed together into a distinct yet always-changing sound.
He chose his band members not for merely technical competence, as did ballroom rival Benny Goodman, but for the individual sound the musician brought to the unit. And the members were left to their own discretions as to how to characterize their passages.
"What Ellington sought, and got from his accumulation of personalities, was a loose festive ensemble sound, far removed the clean precision of Benny Goodman's band." Teachout wrote.
"I'm not so much concerned with the styles of the times as much as with the styles and capabilities of the band" Ellington said. "My ear makes my decision."
Being on the road almost constantly, Ellington composed almost everywhere, in hotel rooms, on the train. And the ambient sounds his ear heard, from the big city hustle-and-bustle to the locomotive whistle blowing through the country night, made it into his compositions ("Harlen Air Shaft" and "Daybreak Express" respectively).
As soon as Ellington could afford to do so, he transported his orchestra for cross-country tours not on buses, but on two dedicated railroad Pullman sleepers and a baggage car, isolating them from any racially-hostile townfolk they may have encountered (especially in the south).
Ellington loved the sound of train travel "especially in the south," he said. "There the fireman play blues on the engine whistle."




As it turned out, the years around Ellington's first Carnegie gig were, arguably, the musical peak for the Duke Ellington orchestra, a strong crew highlighted at the time by bassist Jimmy Blanton and tenor saxophonist Ben Webster.
For decades after, Ellington's performances would be judged against this Blanton-Webster configuration. "I find all these other lifetimes to compete with," he once said.
The tides of time would wash against him. By 1946, most of the era's most famous big bands had disbanded, due to waning public interest. Nonetheless, he kept a pared orchestra on the road, even taking gigs at ice rinks to keep the money coming in.
And starting around the end of the war, Ellington became more conservative about who he brought into the band to replace those leaving, cultivating a preference for journeymen better at recreating the old sound than those who could bring something radically new into the mix.
There would still be highlights in the decades following the first Carnegie Hall gig -- most notably the Newport Jazz Festival in 1956 where the band surprised the audience with a version of "Diminuendo and Crescendo in Blue," in which tenor saxophonist Paul Gonsalves, cheered on by the crowd, did 27 chorus solos, each more impassioned than the last.
But by and large, "the great individualists were vanishing one by one. And the younger men who followed them into the band could not always appreciate the weight of the past that they were being asked to shoulder," Teachout wrote.
By 1967, when Frank Sinatra finally got around to recording with the Ellington orchestra, his arranger found the band had difficulty working with the charts.
"One of the reasons for the unsatisfactory playing was that the band's veterans, like their leader, were growing old," Teachout wrote. By then, however, it didn't matter, as the kids had long since moved on to dancing to rock n roll.

A devoted man, Duke Ellington wrote music right up to his deathbed. For over 60 years, he kept a live touring band not so much for the fame and money, but simply because provided him the means to hear his own compositions.
Ellington had a portable electronic piano that he took out on the road and kept at home. At night, after a gig, Ellington would return to his hotel room, and start playing. It was with him in the hospital room where he died in 1974.
"He would just play, improvising, more-or-less fooling around, ruminating as it were," recalled composer Gunther Schuller, who once stayed in the next hotel room over. "Sometimes for long periods of time, working on some melody or motif, trying out some harmonic progression or a chain of chords, always so beautifully voiced."
"Then every once in a while, there would be silence, and I heard a scratching sound of a pencil. Duke had heard something he thought worthy of committing."
Surprisingly, many of Ellington's own tunes were not particularly singable and were heavily supported by harmonies. But once he got a great melody, he would build it out in an exquisite manner.
Ellington tended to write music in small segments — around eight measures at a time — and often without known resolutions. He wasn't strong at creating catchy melodies. Teachout points to "Creole Rhapsody" as a prime example of this tendency.
"No underlying logic that propels the collage-like sequence of music events," Teachout wrote. "Ellington simply staples the sections together, reiterating instead of developing them. And both versions straggle to a halt instead of coming to a satisfying conclusion."
If he broke free from these compositional habits for "Black, Brown, and Beige," it might have found more critical success. But he didn't, or wouldn't, devote the hours to studying classical techniques. For one, the time required would have spelled the end of his beloved touring band.
In a sense though, the reception of "Black, Brown and Beige" did not matter, because Ellington by this point had already left a sizable influence on modern music, and for doing the things the way he did them, rather than him adapting to the traditions.
Over two decades later, Ellington's story would repeat itself with the Beach Boys' Brian Wilson, who also would falter at producing his masterwork ("Smile") only to have his earlier, simpler pop tunes establish an essential influence on modern music
Ellington was "the first to write music that used the still new medium of the big band with the same coloristic imagination brought by classical composers to their symphonic works," Teachout wrote. He had "used the language of jazz to say things that it had never said before."
And, best of all, Ellington spent his life doing what he loved, composing, and playing. He was distracted by no one, not even his many lovers.
"I don't know how strong the chains, cells, and bonds are," said Ellington, when asked if he ever tried not writing music. "I've never tried to escape."

Quotes and Notes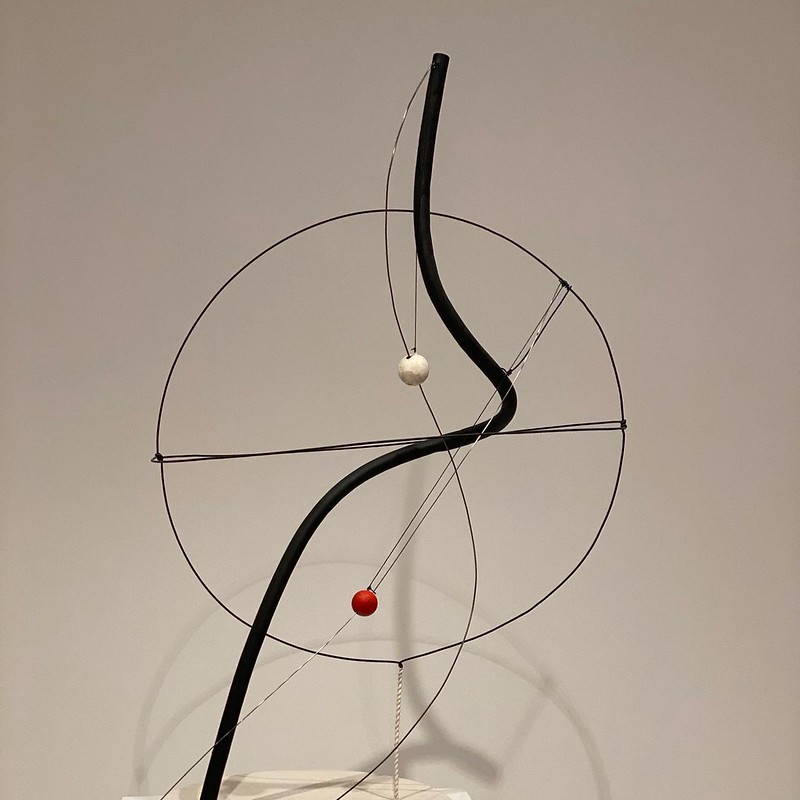 "On the way in, you go past the piano, and there's a flirtation. It flirts with you. So you sit to try out a couple of chords. And when you look up, it's 7 A.M."

"Above all, no one, not even his lovers, was permitted to interfere with his composing."

Billy Strayhorn learned big band orchestration through Ellington's manuscripts, though "his harmonic vocabulary was nothing like that of his mentor. Extensive study of the music of the French impressionists had given him access to a chromaticism far more elaborate than Ellington's home-spun species."

"When Strayhorn came on the scene, he just blew us away -- to bring all that complexity to bear and have it be so beautiful, something incredible to everybody who knew anything."-- Gerry Mulligan

"The ear cats loved what the school guys did, and the school guys with fascination would try what the ear cats were doing." –Duke Ellington on the cross pollination he saw between conservatory-trained school musicians and untrained pianists.

"Somewhere along the way, his sense of destiny became so strong, that he decided to stop wasting his time on formal studies of any kind."

"And he was doing things with his musicians that no other big band composer had done up until that time."

"The perfect balance between composition and improvisation"—Gunther Schuller, on Duke Ellington

"He would never commence to dress until the last possible second. And then when everybody around was all worked up and yelling The Show's On! he would scramble on his coat, while running down the corridor, and with that bland smile of his, stride on the stage and commenced playing, all in one breath as it were."

John Hammond no doubt "Preferred [Duke] would write a 12-bar blues about the martyrdom of the Scottsboro Boys, not a tone poem inspired by the death of his mother. But Ellington wasn't that kind of musician."

By the mid-1930s white big band leaders were pulling in twice as much money as their black counterparts.

"It was said that before 1920, Washington was home to more nightclubs than Harlem."

Ellington "definitely wasn't direct. He wasn't direct with anybody about anything."--Duke's younger sister Ruth.

"There's not much besides a lot of scantily-clad dark people tap-dancing and singing, but it is all done with incredible verve. The orchestra played continuously for about three hours, the wildest I ever heard. The whole thing was really a rhythmic and tonal orgy, done with remarkable virtuosity." --An English jazz devotee, upon visiting The Cotton Cub the first time.

"You tended to play safe toward the end of a recording, whereas in radio, you didn't care. You played what you wanted to."—Artie Shaw

"…Ellington felt no obligation to be faithful to any woman, least of all his wife..."

"He found it hard to write singable tunes as opposed to instrumental pieces which he turned out with unfailing facility."

Orson Welles said Duke Ellington was the only genius he knew apart from himself.

"You got to be older to realize that many of the people you meet are mediocrities. You have to let them run them off you, like water off a duck's back. Otherwise, they drive you down" -Duke Ellington to Carter Harman

"Characterize it for me. Play it the way you want," Ellington would tell his men.

"As far as anyone teaching me, there was too many rules and regulations, and I just couldn't be shackled into that. As long as I could sit down and figure it out for myself, then that was all right" -- Ellington

Art: Alexander Calder, Museum of Modern Art.