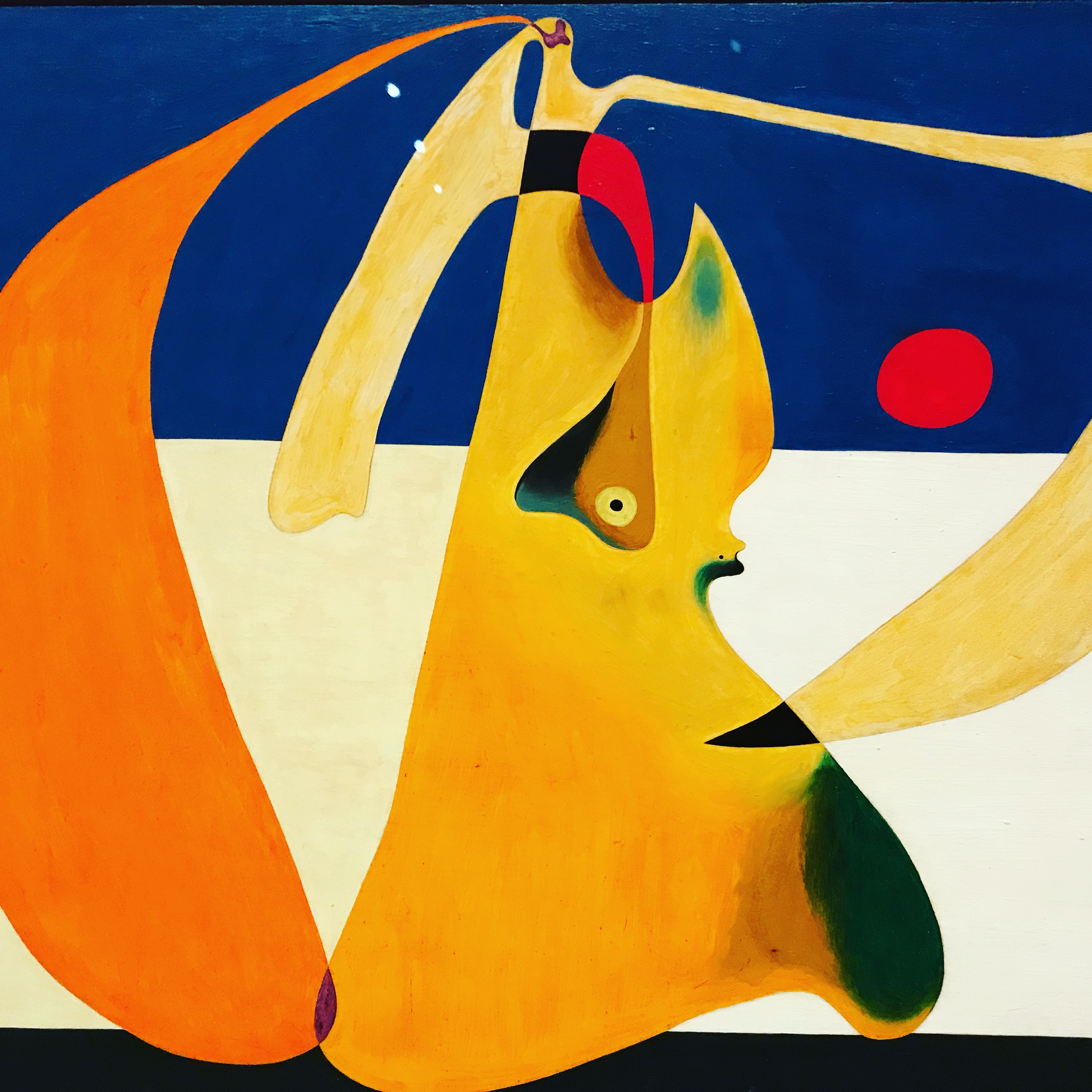 In the doc "Who is Harry Nilsson and Why Is Everyone Talking About Him?", 1970s superstar producer Richard Perry bemoaned that he never got to produce more than one album with Harry Nilsson. 1971's "Nilsson Schmilsson" turned out to be Harry's most successful, in fact. Had Nilsson not let his demons take hold of him shortly thereafter, Perry argued, he would have been up there right alongside Elton John or James Taylor.
Indeed, listening to the demo of Nilsson's biggest hit, "Without You," you can tell how Perry prodded Nilsson into pulling off that magnificent chorus in the final version. And "Coconut" might have been just another oddity in Harry's magnificent collection of quirky tunes, without Perry's relentless polish.
I think Perry is wrong in his assessment of Nilsson as a lost cause, though. True, all the albums that came after "Nilsson Schmilsson" were certainly more patchy, with fewer high points, than those before it. But every album has at least a few standouts, showing an artist who was always moving forward, much like a literary novelist winding down a well-storied career, or theaftermath of a failed rocket launch, with shards of the fuselage colorfully spinning out into oblivion.
Yet, despite its highlights (including the magnificent "Gotta Get Up" which provided the perfect "guttural punch" Natasha Lyonne's "Russian Doll"), "Nilsson Schmilsson" seems a bit tamed after the variety of pop music Nilsson created in the four years prior. If it was a peak, it was also a plateau.
Nilsson's talents were quirkier than could be easily contained within the top 40 format, even though his songs could be pop music at its most sublime, as is nicely pointed out in Alyn Shipton's biography of the singer-songwriter, "Nilsson: The Life of a Singer-Songwriter."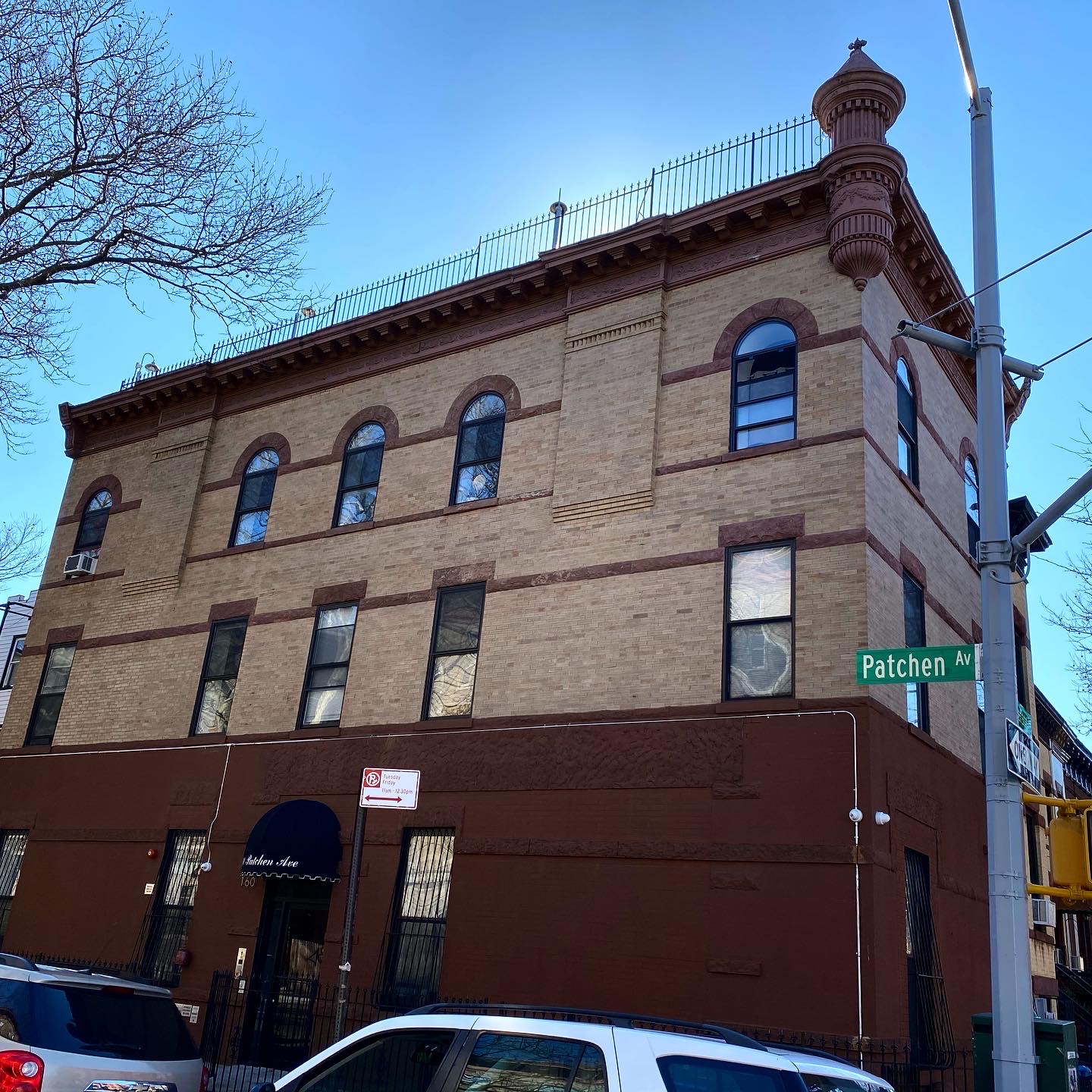 Right up until the release of "Nilsson Schmilsson," Nilsson was a prodigious singer and songwriter, both in terms of quality and sheer output, all the more surprising given how he had pretty much just backed into a career in entertainment. When he signed his first publishing deal to write pop songs for $5 a week, he already had a career managing computers for the Security First National Bank.
Nilsson grifted his way into that job. Up until then, he had bounced between the west coast and New York, where he had grown up, poor, in Bedford–Stuyvesant Brooklyn, along with three generations of his family sharing six rooms in a third floor apartment above a sewing machine shop.
Before the bank he had worked at the Paramount Theater in Los Angeles. There, he soaked in the many influences of movies and live acts passing through. When the theater closed, the lady ticket takers got jobs at the bank as tellers, because they were good at counting money. Nilsson followed, despite the fact that he had not actually completed high school. He was so good at the job, though, the bank kept him on when they found out, and later even promoted him.
A young man of seemingly boundless energy, Nilsson worked the evening shift so he could write songs during the day for a publisher who saw his songwriting talent early, at $25 a week. By 1966, he had signed a deal with RCA Records. For this deal, he actually requested an office, where he would go in, write songs and answer the phone. His ridiculously tuneful 1967 album, Pandemonium Shadow Show, was praised by the Beatles.
#HarryNilsson composed the song "One" listening to a telephone busy signal (the beat slyly recreated on the keyboard in the song's opening). #Doc: #WhoisHarryNilssonAndWhyisEveryoneTalkingAboutHim @amazonprimenow #RussianDoll pic.twitter.com/czodWCNgl7

— Joab Jackson (@Joab_Jackson) February 28, 2019
In between albums he supplied the soundtrack music to the 1968 movie Skiddo. The closing number consisted of all the names of the cast and crew. Though not yet a household name, Nilsson was traveling in celebrity circles. Shipton notes that he took a short leave from the Skiddo film set -- "where he had been mingling with the old school Hollywood royality -- Jackie Gleason, Groucho Marx and Carole Channing" -- to meet the Beatles, Shipton noted. During Harry's visit, Paul McCartney had requested Harry write a song for a new act Paul was producing, Mary Hopkin. So that night, in his hotel room, he bashed out "Puppy Song," before flying back to the set of "Skiddo."
As his success grew, he found time for side projects, such as record a tribute album to his friend Randy Newman, and, in the same year, write and score an animated television special, The Point. Nilsson came to the public in pieces. He wrote the theme song, "Best Friend," for the long-running television show "Courtship of Eddie's Father." He wrote the theme for "Midnight Cowboy": "I Guess the Lord Must Be in New York City," though the movie's director ended up using another Nilsson song for the theme, a cover of Fred Neil's "Everybody's Talkin." It is a cover of Fred Neil song, though Harry's lovely scat singing brought the song into a new dimension.
The reviews of his early albums, mostly all positive, could never quite agree on what was wonderful about them. The songs, with their artful arrangements and aching melodies? The exquisite vocals and harmonies, majority of which were Nilsson's himself? "His vocal prowess was extraordinary," Richard Perry recalls. "He could do things that even Lennon and McCartney couldn't do." Perry said that when Nilsson recorded "Without You," he was "arguably the finest white male singer on the planet."

"Nilsson: The Life of a Singer-Songwriter"
by Alyn Shipton
Oxford University Press (2013)


The strains were beginning to show by the recording of "Nilsson Schmilsson." Nilsson was giving Perry song fragments to work with, for which Perry would flesh out an arrangement of the entire song, leaving Nilsson the job of scribbling out the remaining lyrics, which he often did right on the spot.
Nilsson could be a hard drinker, and went to dark moods when terribly drunk, but at least by 1970 it had not overtaken his life (as alcoholism did his mother). He may have been introduced to cocaine during the recording of "Nilsson Sings Newman," which possibly could have fueled his dizzying levels of creativity during this period. He conceived of "The Point" while tripping on LSD.
At the time, Nilsson lived, in L.A., next to Micky Dolenz, who then was coming off a two-year television sitcom and music chart-topping run in The Monkees. Given that Nilsson himself steadfastly refused to tour, they both had a lot of time on their hands, and so they drifted to narcotics, eventually forming a crew of like-minded hedonists, nicknamed The Hollywood Vampires, pulling in the likes of Alice Cooper, Ringo Starr, John Lennon, Keith Moon and others to terrorize the L.A. nightlife scene.
The recording of "Nilsson Schmilsson" was decidedly a rock n roll affair, with lots of uppers, downers and, increasing amounts, cocaine. The consumption of alcohol had continued as well, thanks to the hardy appetites of some of the London session musicians.
#MickyDolenz describing a night out with #HarryNilsson... #Doc: #WhoisHarryNilssonAndWhyisEveryoneTalkingAboutHim @amazonprimenow pic.twitter.com/tDpqhZyONV

— Joab Jackson (@Joab_Jackson) March 3, 2019
Nilsson's wife of the time, Diane, asserted that Harry just did not handle success well. "The more successful he became, the more he drank," she said. Photos from 1972 showed a "snarly, angry person," a marked contrast from just the year prior. Diane divorced Harry after he finished recording "Nilsson Schmilsson."
The recording of subsequent albums fell further into chaos, until they practically became parties in their own right. "He wanted everybody in the studio to be happy," recalled Nilsson's second wife, Una. "If people weren't happy, what was the point of recording a song?" Many of these songs were collaborations between Nilsson and the session band, Shipton oberved. Nilsson himself would show up to the studio with a half bottle of cognac, the other half already consumed earlier that day.
But this looseness came with a price: He refused to do vocal retakes or willing to restructure his songs. He stopped doing the multi-part harmonies himself, as the clear upper register of his voice was rapidly giving out. Increasingly, he pawned a lot of grunt work off to others that he, arguably, would have been better off doing himself, much like Hunter S. Thompson as his own career wound down.
The bottom fell out during the recording sessions for 1974's muddied "Pussy Cats," which was produced by John Lennon (who, despite, his own hard drinking at the time remained punctual and productive during the recordings). Nilsson continued with drinking and cocaine use, in secret. It was taking its toll. Nilsson's vocal chords were bleeding by this time, though he couldn't muster the nerve to tell Lennon, his idol, about this condition.
Over the years, Lennon had been blamed by some for inflaming Nilsson's vocal cords even further, allegedly by egging on Nilsson in a primal scream contest. If so, Lennon certainly made it up later by paying a visit to the RCA offices to convince the suits into giving Nilsson a contract with a multi-million advance, on the promise that Nilsson would return to cranking out the hits...
"'The combination of John Lennon and Harry Nilsson created a nuclear self-destructive device,' friend Jimmy Webb remarked decades later. 'They found some negative energy that was overpowering.'" @NoiseyMusic https://t.co/izavwEzR1L #Nilsson #JohnLennon

— Joab Jackson (@Joab_Jackson) February 27, 2019
...which never quite panned out. The subsequent albums showed him taking a funkier edge to his material, but in a way this could be a way to "sing around his problems," producer Perry Botkin Jr. said. "He never really did pull it off."
"He wanted to sing like he had back then. He wanted to write longer songs that were more complex, like he did back then," Botkin said. "He wanted all of that, but he couldn't. It was out of control, and he couldn't do anything about it. So, he just kept a smile on his face."
When Nilsson died in 1994 of a heart attack, at 52, the obituaries coalesced around the narrative of an artist, who, after releasing two Grammy-winning records "went into an inexorable downturn of self-destruction, and failed to capitalize on his potential," as Shipton wrote.
Still, a collection of the best post-"Schmilsson" songs are among Harry's finest. He was early among pop singers in discovering standards, as well as world music. The best album from this period is 1977's collection of original compositions, "Knnillssonn," which, really, could stand alongside any of the earlier albums with its witty, heartfelt songcraft and nuanced production (see "Lean on Me," "Old Bones"). The contract-closing "Flash Harry" had the smooth and wry "Best Move."
"Son of Schmilsson" was the nearly disastrous follow-up to "Nilsson Schmilsson," yet it still managed to offer the lovely ambivalent "Spaceman" (rescued as the theme song for Netflix's "Space Force" earlier this year). The album after "Pussy Cats," called "Duit on Mon Dei" had a distinct Jamaican feel with "Down By The Sea" and "It's a Jungle Out There," It also featured the more orchestrated "Salmon Falls." 1976's "...That's The Way It Is" includes a lovely take of George Harrison's "That Is All." Even last year's collection of odds and ends, "Losst and Founnd" unearths the laconic and funny "U.C.L.A.."
None of these were "hit" songs, but all brim with Nilsson's irrepressible and irreplaceable spirit.
--Joab Jackson