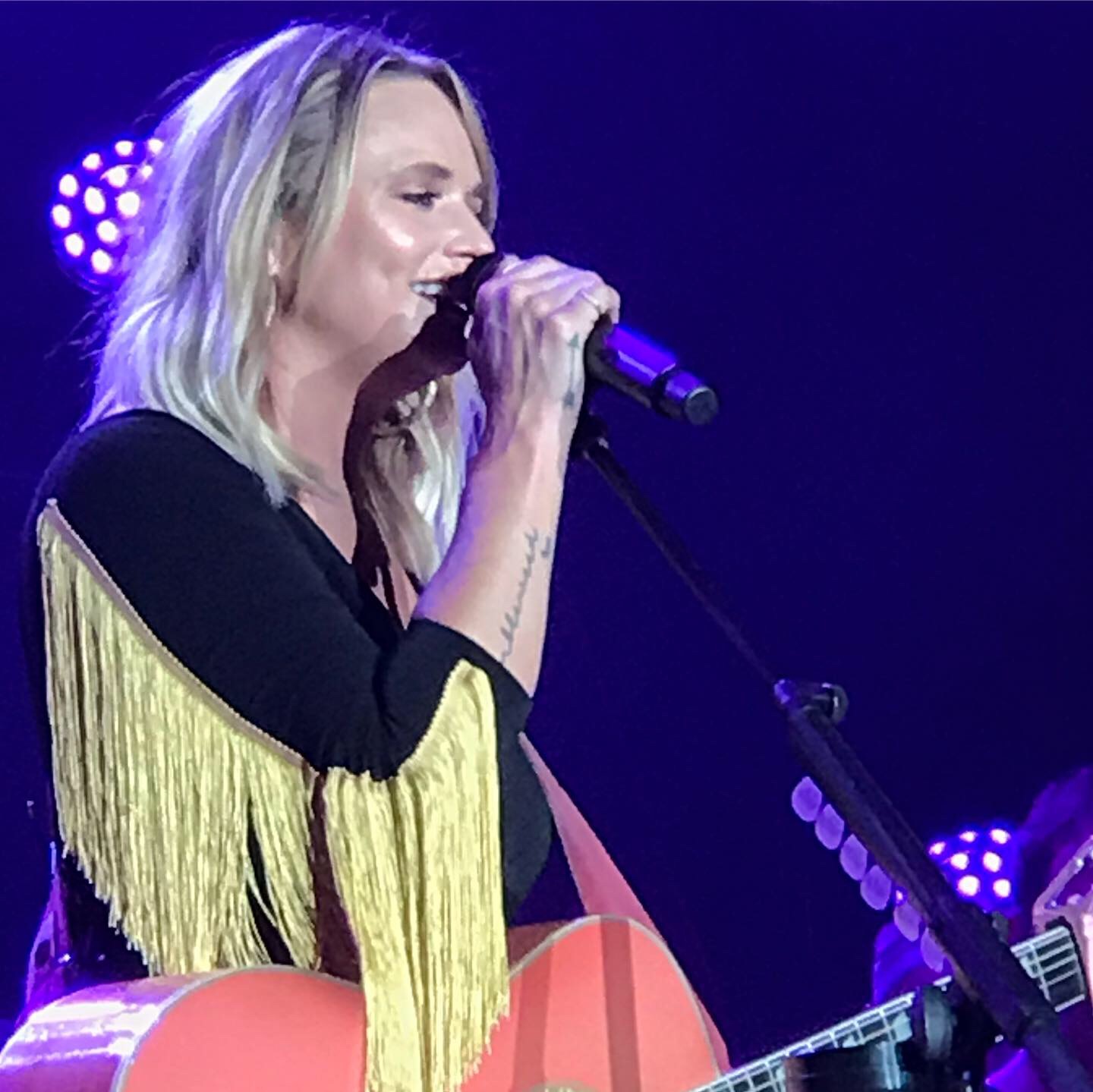 My summer kicked off watching prog-rockers Yes playing a lonely Atlantic City casino and ended with current country music queen Miranda Lambert holding court before a rowdy crowd at the Allentown Pennsylvania Fairgrounds. In between, Bruce Springsteen popped in on Southside Johnny's iconic 4th of July Asbury Park NJ show, Willie Nelson serenaded a soupy Merriweather Post Pavilion, and I went back into the hometown woods for some deep, deep country Lynyrd jams.
All in all, I've had better years, but this summer was one of the best I've had in awhile, in no small part to these memorable shows.

Yes Hard Rock Hotel, Atlantic City June 15

Nice to see this old codger still kicking it: guitarist Steve Howe, one of last of remaining original members of progrock band Yes, who spread their spacey, relentlessly-optimistic vibes onstage at the Hard Rock Cafe casino in Atlantic City. Long time lead singer Jon Anderson is doing own project-related solo tour this summer and good for him. The rest of the band is pretty much a Yes tribute act at this point, but Steve was on-point throughout. Though through sleepy-looking Billy Sherwood (was he still in his pajamas?), I learned how integral Chris Squire's beefy and twisty basslines truly were to the group's "compositions." Squire was the only member to remain in the group its entire run, until he died in 2015, and he may have been the heartbeat of Yes. Today it's Howe's signature guitar keeping the music alive. Watching him play was sad and beautiful. (" Siberian Khatru"),("Onward"), ("The Gates of Delirium" with "Soon"), ("America").
The music of Yes in all its compositional complexity remained stubbornly individualistic, staunchly independent from the cavalcade of openers for the band this evening, a motley assemblage (the "Royal Affair" of the tour's name) of vaguely-related one-hit wonders and former Brit progrock arena-fillers of the 60s/70s/80s. ELP's broad-shouldered Carl Palmer, in apparent fine health, drummed for many of the openers, such as for Asia and on his own ELP "tribute" act. Gotta admire a drummer who plays on the tribute band for his own band. It was almost like we were in his garage, and guest celebrities kept popping by to do their number up with the robust Palmer.
"Who dug HIM up from the grave?" a fellow concert-goer groused about Arthur Brown, one of the openers. 50 years on though, "Fire" still carries with it a real charge.
One act that did keep its own drummer was The Moody Blues' John Lodge, who sang for that once immensely popular band, but who now looks like someone's grandmother. "Like his face could be on a pie box," my friend Steve observed. "Timothy Leary" is still a fun trip tho.
Manning the keyboards through much of the night was the droopy-drawer Gary Glitter-looking MFer, Geoff Downes, actually co-wrote (and performed) 1979's amazingly prescient "Video Killed the Radio Star," a song that as much as any pretty much defined the current era, and left the 70s in the past.
After the show, we wandered out to the boardwalk, but not much was happening. Part of why Atlantic City is failing, I think, is that it just doesn't offer enough stupid shit to take your money on. Seriously. But we did catch a boardwalk busker Dr. Phil and the Heart Attacks, who did a fine and gnarly rendition of Tom Petty's "Mary Jane's Last Dance." After an evening of complex progrock melodies, the sharp attack of an electric guitar hit the spot like a cool breeze on a summer evening:
Oh, also, we saw Pete Ham's prophetic guitar pick.

Willie Nelson Merriweather Post Pavilion June 20

I like to say, only half-joking, that what got me through 2016 were Waffle Houses and Willie Nelson. In particular, it was his cover of Kenny Rogers' ""Just Dropped In (To See What Condition My Condition Is In)" that got to me. Where Kenny's youthful version is basically about getting wrecked, Willie's is world-weary, his condition being the one in which the world has left him. In addition to his immense songwriting ability (not to mention his considerable guitar picking prowess), Willie is just, very simply, a superb vocal interpretor of other people's songs.

Willie is always touring it seems, and this summer's jaunts through the summer sheds was to support his latest single, another cover, of fellow-Texan Mac Davis' forgotten 1980 send-up, "Hard to Be Humble." Mac's take is of a coked-out ego-cowboy, undercutting himself on every stanza. Recorded live before a guffawing audience, his version played as a novelty tune, for country radio, anyway. The funniest thing about Willie's take, with his shaky but determined voice, is that he honestly sounds humble.

Though I've heard rumors of Willie's singing prowess diminishing with recent gigs, but he plays well with what vocal he has left, artfully handing some of the work off to his son Luke. The band also was surprisingly nimble as well. Nelson has lost none of his ability to put on a good show. The only distraction was the rain, which somehow even got underneath the pavilion. But as my friend Brent says, "Fuck the rain."

Southside Johnny & The Asbury Jukes Stone Pony Summer Stage July 7

Crossed this off my concert bucket list: the still irascible Southside Johnny singing his helplessly-romantic now-nostalgic party music to Asbury Park Boardwalk and the beach beyond as the sun descended over the timeshares. I never was too much into Southside growing up. I feel like I should know these songs but I don't. So my nostalgia is, I guess, for an alternate universe with all those cool people I never met back in 1976 at The Stone Pony, grooving to the the Jukes' beach music...
And as if the evening couldn't get more iconic, Bruce Springsteen stopped by to play seven songs, and yup, his bouncy charisma can still supercharge a show.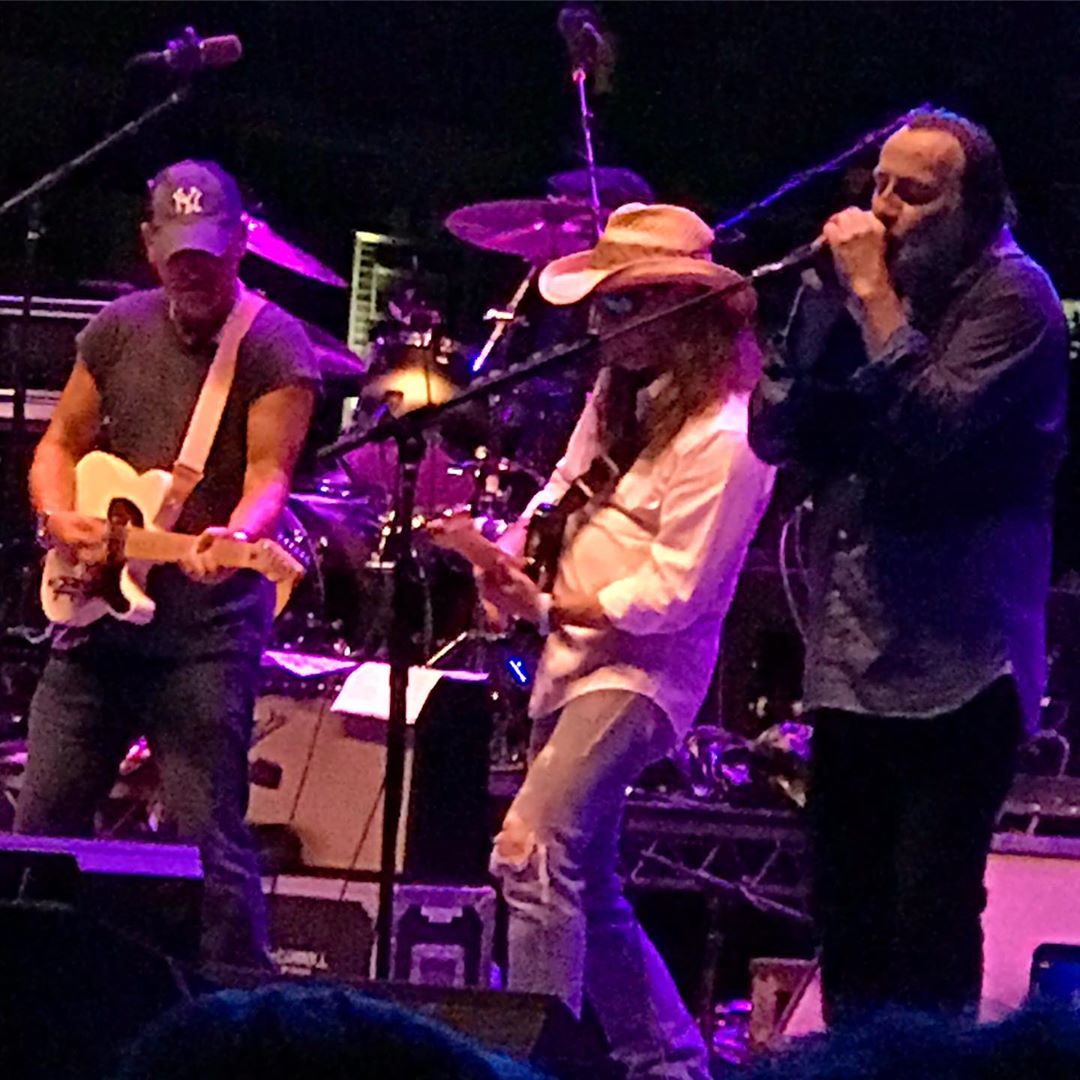 Poison Whiskey United Coon Hunters Association, Hamstead Maryland June 22

This was like going back 30 years... I used to see Poison Whiskey, a Maryland southern rock cover band play all the time in the late 1980s around Baltimore, usually at the roadside dives like the 15 Mile House or the Windsor Inn. This year, they rented out a hunting club way back in the woods of Hampstead, Maryland and put on a rock festival of their own. I always thought they were just as tight as Lynyrd Skynyrd, at least back in the day, and much cheaper besides. And time doesn't seemed to diminish their energy at all..
One song that was new to me, but not my friend Brent who sang along with strong fervor in the parking lot where we were chilling at the time, was "Comin' Home," a haunting Lynyrd Skynyrd outtake that never got much notice back in the day. It was almost like 1983 again, and we had our whole lives in front of us.

Miranda Lambert Allentown Fair August 30

Dayum, the swaggering Miranda Lambert closing out the summer at the Great Allentown Fair 2019 was singing for the sisters with equal parts rage and regret.

I have a friend who used to love Miranda, but doesn't fuck with her any more, given her trail of post-Blake Shelton homewreckings. For me though, Lambert is the current reigning queen of country music, a direct descendant of Kitty Wells and Tammy Wynette. If her life is messy, well, in no small part that is due to country music being messy. In any case, I heard from the crowd she has a hot new husband, so maybe everything is OK after all. But a Lambert song like "White Liar," is just like "It Wasn't God Who Made Honky Tonk Angels" (from Kitty Wells almost 70 years prior), insofar as it is the voice of a woman refusing to bend to some goofball male's self-serving narrative about love and loss.
I much enjoyed Lambert's more strummy, and folk-punk alt-rock take on "White Liar"; the studio recording sounds to me overproduced now. Lambert is pulling a lot more from the grungy, somewhat punky leaning of the alt-country genre, and moving into her own space in between the two. Here is Lambert doing Little Feat's old chestnut, "Willin":
Unlike Taylor Swift, though, Lambert seems to be embracing her country roots even harder. Some of her best songs sound, not to be overly stereotypical hopefully, like she's dishing gossip down at hair salon, cocky, and are evocative of Loretta Lynn at her most cutting.
Even though it was a country music, Lambert opened up a general admission "pit" right in front of the stage, for those willing to trade the comfort of a seat for closer proximity (and better photos -- see below). Though not a "mosh pit" in the sense of a punk show, the space did witness crowd hostilities -- two women nearly got into it near where I stood, and an actual altercation evidently took place over on the other side. Lambert's got some passionate followers.
Finally, I can't say the opener, Randy Houser, did much for me, though his band did rock mightily for a country outfit, and, for my money, he can sing "ice-cold beer" better than anyone else in the industry.