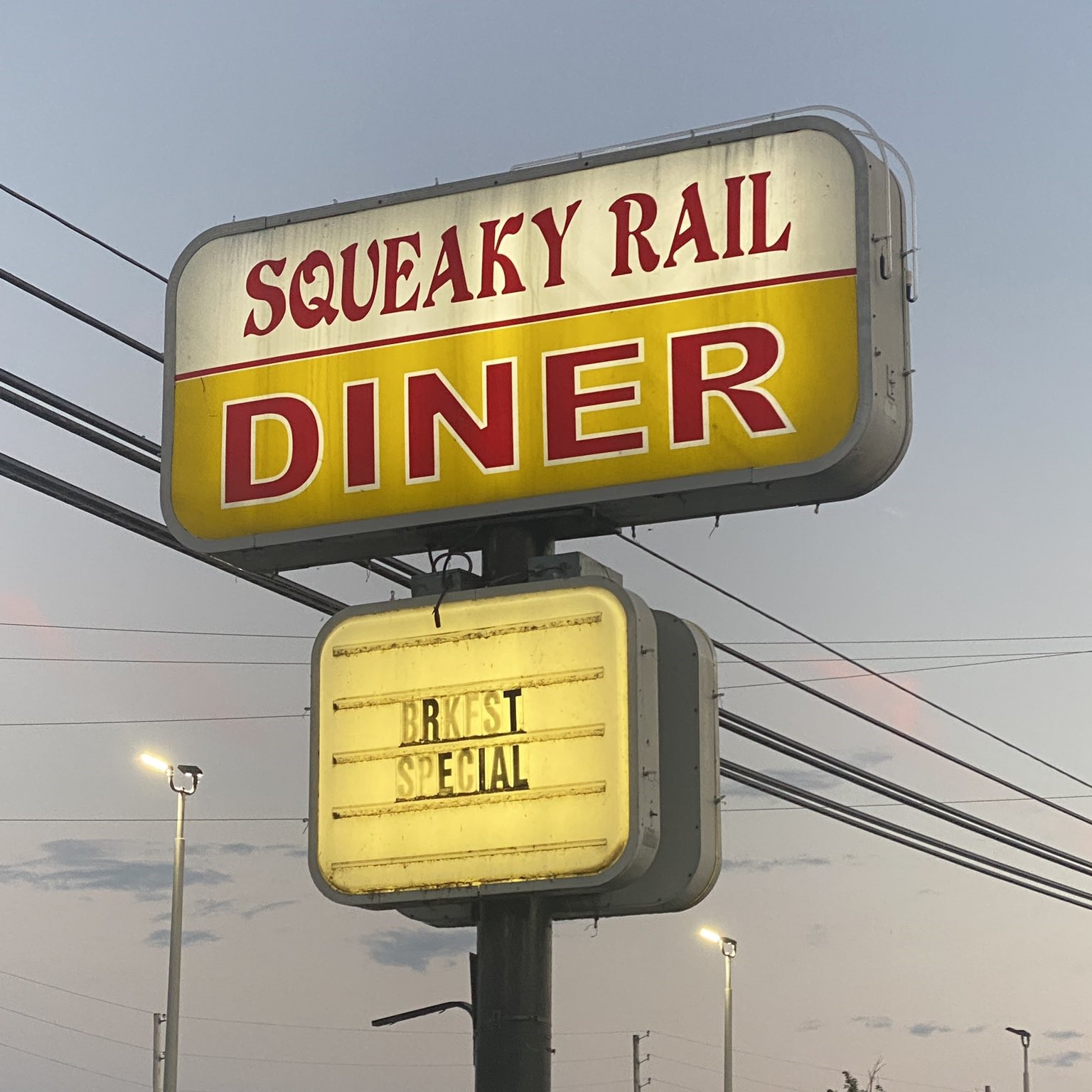 A photojournal of diners alongside I-81 and I-78, including stops in New Jersey, Pennsylvania, Maryland and Virginia.
Anybody spends a lot of time on the road knows how truly depressing highway food can be. Pulling off any given exit will just get you the usual row of nearly-identical fast food joints (McDonald's, Burger King, Popeyes), convenience stores and (increasingly) grab-and-go gas stations.
After awhile, it all ends up tasting the same, sort of like "Fried Chicken and Gasoline," as the 'Skids once sang.
Before fast food though, there were diners, independently-run roadside restaurants serving a wide range of home-style comfort food, with big portions at economical prices. If you were in a hurry, you could belly up to the counter for a quick burger; with a family in tow, you could enjoy the conspiratorial privacy of a full booth, as well as table space to spread out the map.
Diners largely fell out of favor as the convenience of the easily franchised drive-thru fast-food places popped up like weeds at every exit, offering bagged meals that were slightly cheaper and got patrons back on the road a little more quickly.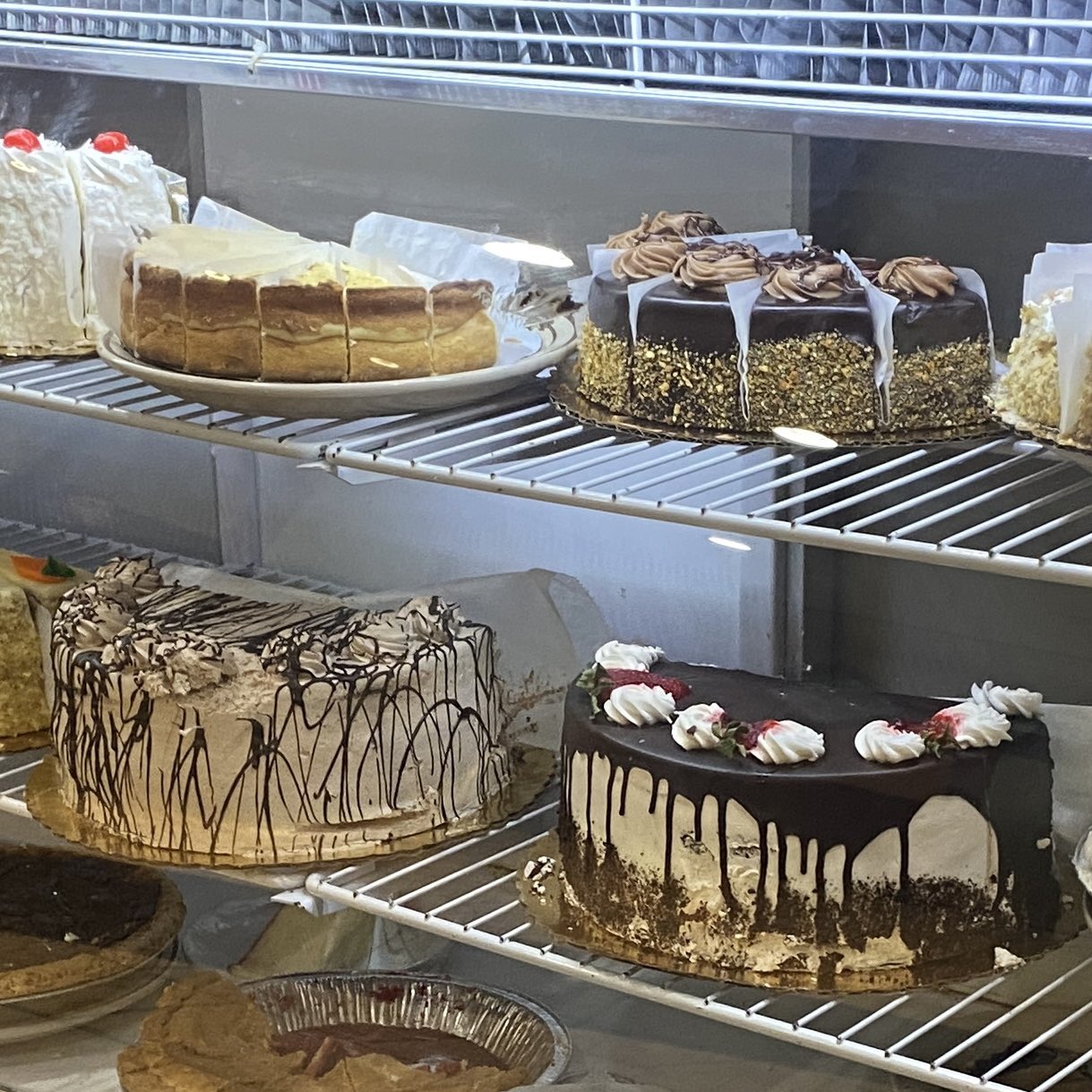 A few diners are still around, either struggling to hold on, or -- if they are lucky -- basking in a nostalgic popularity. But they offer advantages over fast food: a wider menu, dishes with larger portions, actual vegetables, coffee and fresh-baked desserts that look so appelaing you ask if they are real. Also, a peaceful respite from the wheel.
Every few weeks I travel I-81 and I-78 between West Virginia and New York, so I get the chance to try the diners along this route. I've been posting notes and pics on Twitter of all this good eatin', and collected my short write-ups here. It's about the food of course, but also about local flavor and even the ghosts of a once-stronger country (This is an ongoing series, so do check back periodically for updates).
A word about the headline: So I once heard this tale about Interstate Highway 81, which stretches, north-south, from Canada to Tennessee, on the eastern side of the United States. The chief east coast north-south conduit, I-95, has a number of tunnels and bridges that restrict the transportation of hazarduous materials. So the hazardous materials instead are trucked along I-81 (that I-81 is also way less congested the mostly urban I-95 is another selling point no doubt for truckers).
This is why many of the small towns that are off of I-81 exits have extremely well-appointed fire departments, ready to respond to an accident involving some truck that spilled its dangerous cargo. So I call this road "Death Highway." There's a lot of death highways around the globe, but this one is ours. And here is where to eat along the way...

Blue Mountain Diner, exit 23, I-78, PA. This exit's seen better days. Most all its tourist attractions have been shuttered -- a 'Roadside America' miniature town exhibit, a hex sign museum and store, a gambling riverboat that got hauled up here somehow. Undaunted, Blue Mountain offers home cooking more in the literal than romantic sense: Turkey with Dutch Potato Filling and cranberry(!), bread buffet(!!), peach pie. Don't sleep on the oatmeal cookies to go -- Mar 28, 2022

Clinton Station Diner, exit 16 I-78, NJ. The last diner before leaving New Jersey (New Jersey: the only state you must pay to get out of). Penne w/ chicken, sun-dried tomatoes and garlic, a generous salad bar, everything is big here. A slice of banana cream pie has sides as tall as the cliffs around the rivers in these parts. Can't eat in the refurbished railway passenger car tho. Open 24 hours, which is increasingly rare on this road. --April 9, 2002

Squeaky Rail Diner, Exit 65, I-81 PA. Across the road is Enola, once the world's largest railroad switching yard, and the source of the namesake squeaky wheels, from the boxcars rolling off the switching hump. Like Enola itself, the Squeaky Wheel has slid into a peaceful if shabby semi-obsolescence, a destination for those who still wish for a bowl of canned corn. Desserts still rule tho, as does the open-faced sandwiches and stuffing, natch-- Aug 23, 2002

New Chambersburg Family Diner, Exit 16, I-81 PA. Diners like this one, unlike fast food joints, make you feel like a King, however modest your station. Sports on the radio tho most patrons seem to be groups of senior ladies. Gargantuan Country-fried Steak. Dessert: "The Mouse"-- December 4, 2022

Walnut Bottom Diner, I-81 PA, Exit 45: Diners still run on the idea that food is the cheapest expense, so they load up the customer's plate. But not with the best ingredients tho, given the freezer-toughened veal and Dollar Store Pasta here. It's Walnut's zesty tomato sauce that saves the day on most of these dished here. Open 24 Hours!-- February 5, 2023

Midway Diner, I-78, exit 16, Pa: Breakfast-only diner with a huge parking lot for truckers to sleep over. Sausage gravy and biscuits, cheese and onions on the home fries extra. Warm apple dumpling with milk. Friendly: The cook wants the waitress to wash customer cars between orders. February 22, 2023

Starlite Diner, I-78, Exit 49, Pa.: Diners near thriving small towns seem to do better. The Art Deco-ish Starlite, in Allentown, features an aquarium, jukeboxes for each booth, and even a salad bar. So you weigh the Covid risk as you create a salad with every vegetable available.-- March 15, 2023