Here's some photos from the Oxford Mississippi home of William Faulkner. He purchased this 1848 primitive Greek revival house in 1930, right before writing "Light in August," a Southern Gothic novel that cemented his reputation as a literary writer. He named the home "Rowan Oak," after the rowan tree, long a symbol of security and peace, and this place definitely has a calming feel about it.
Although he was called the "The Poet of the Southern Dungheap" by the New York Times, Faulkner nonetheless sold only 4,000 books in his lifetime. Screenwriting for "The Pictures" paid for this house. He lived at Rowan Oak throughout his most productive years, until his death in 1962.



The Adirondacks
Faulkner was the King of Adirondack chairs, evidently. There are many of them scattered about the grounds of Rowan Oak (though evidently the supply was fortified after his death for the enjoyment of visitors). He brought his typewriter outside when the Mississippi weather was agreeable. He even had a gazebo for when it rained. He hated air conditioners.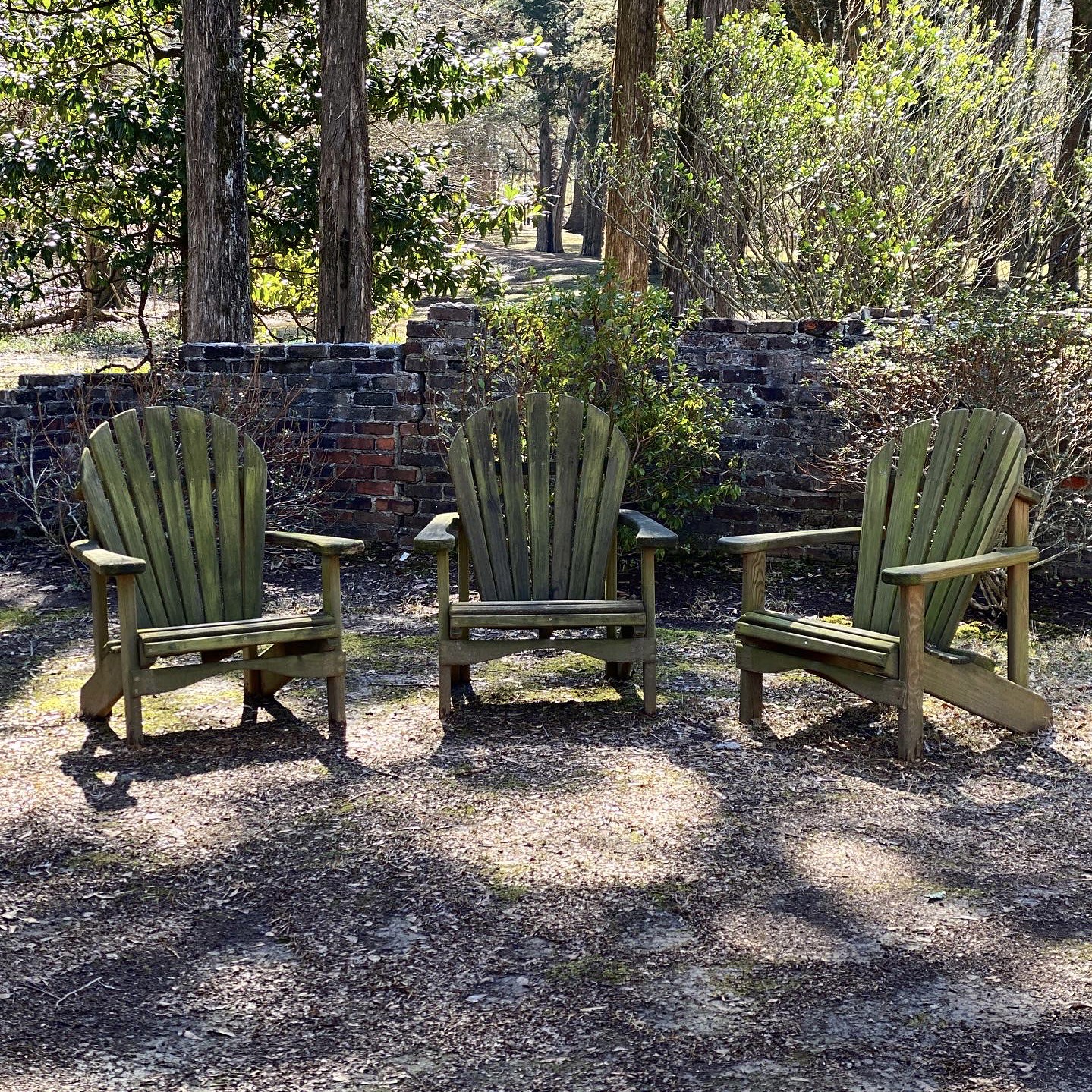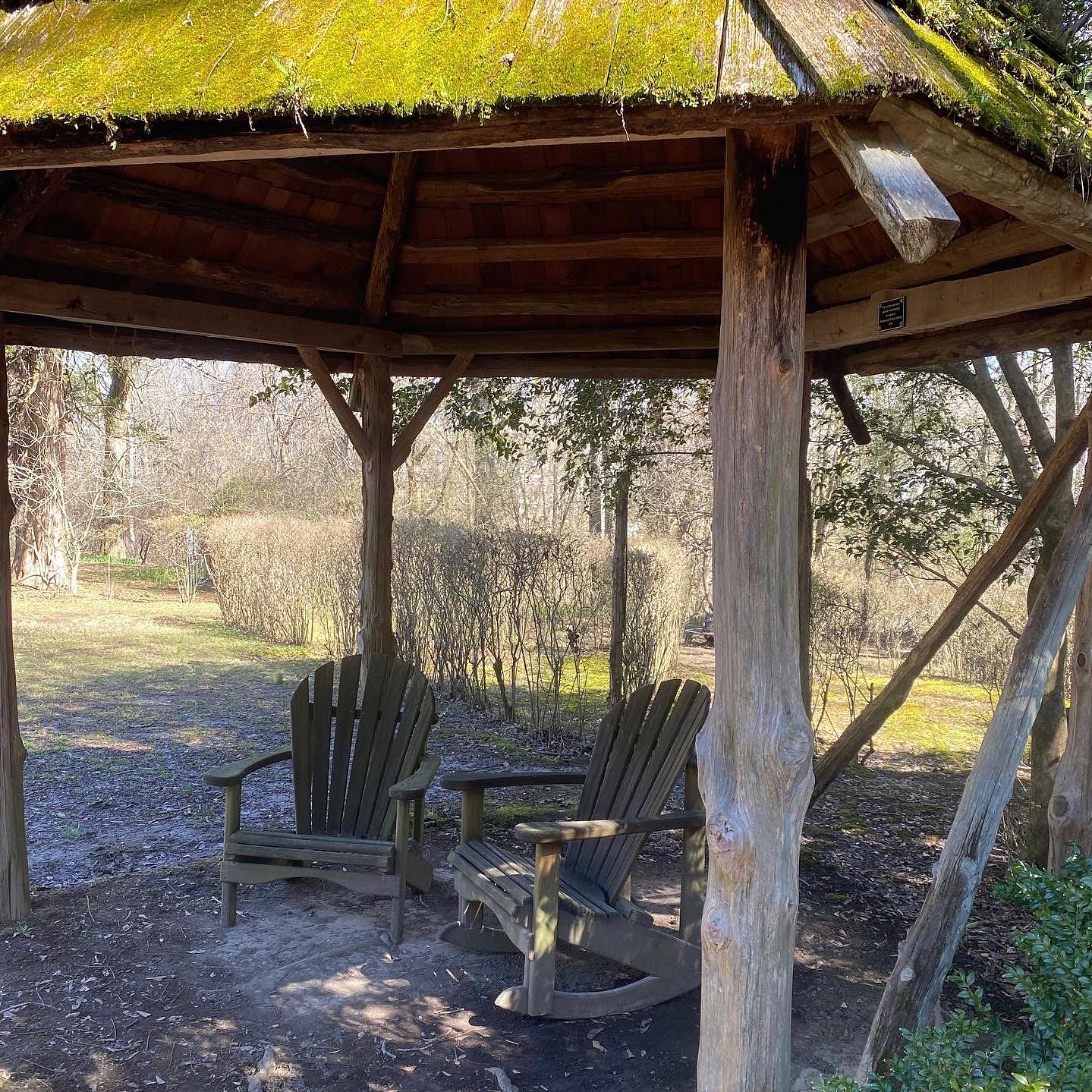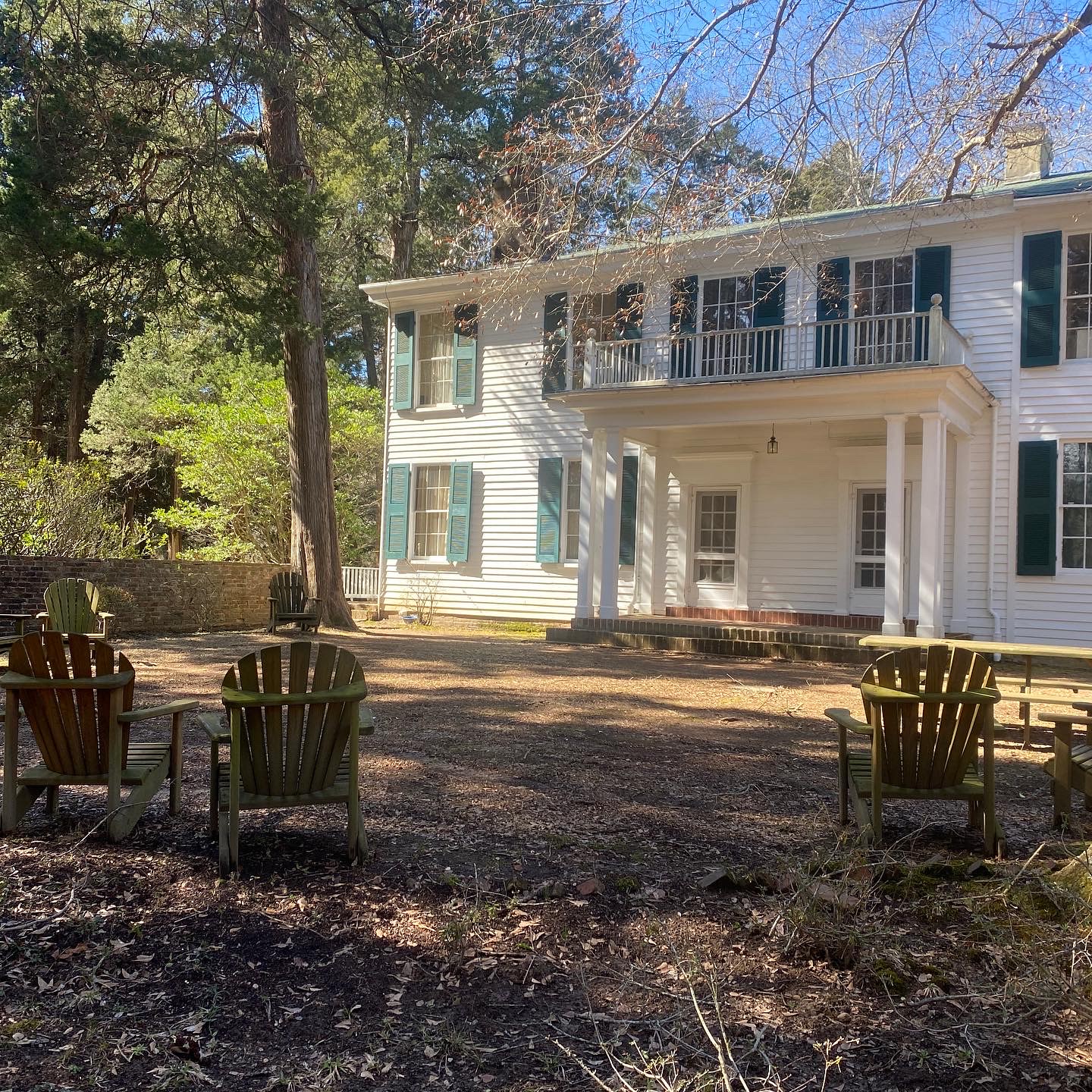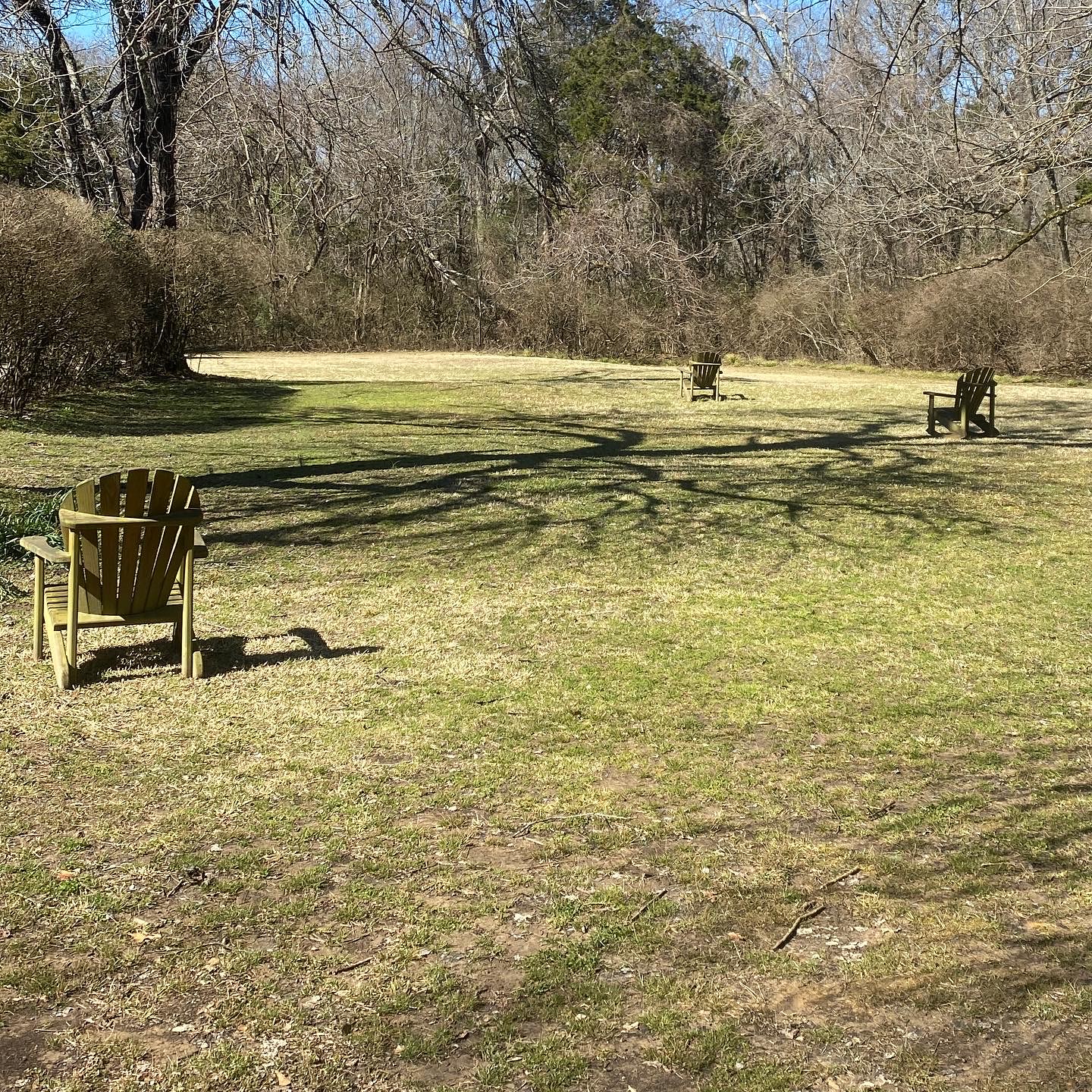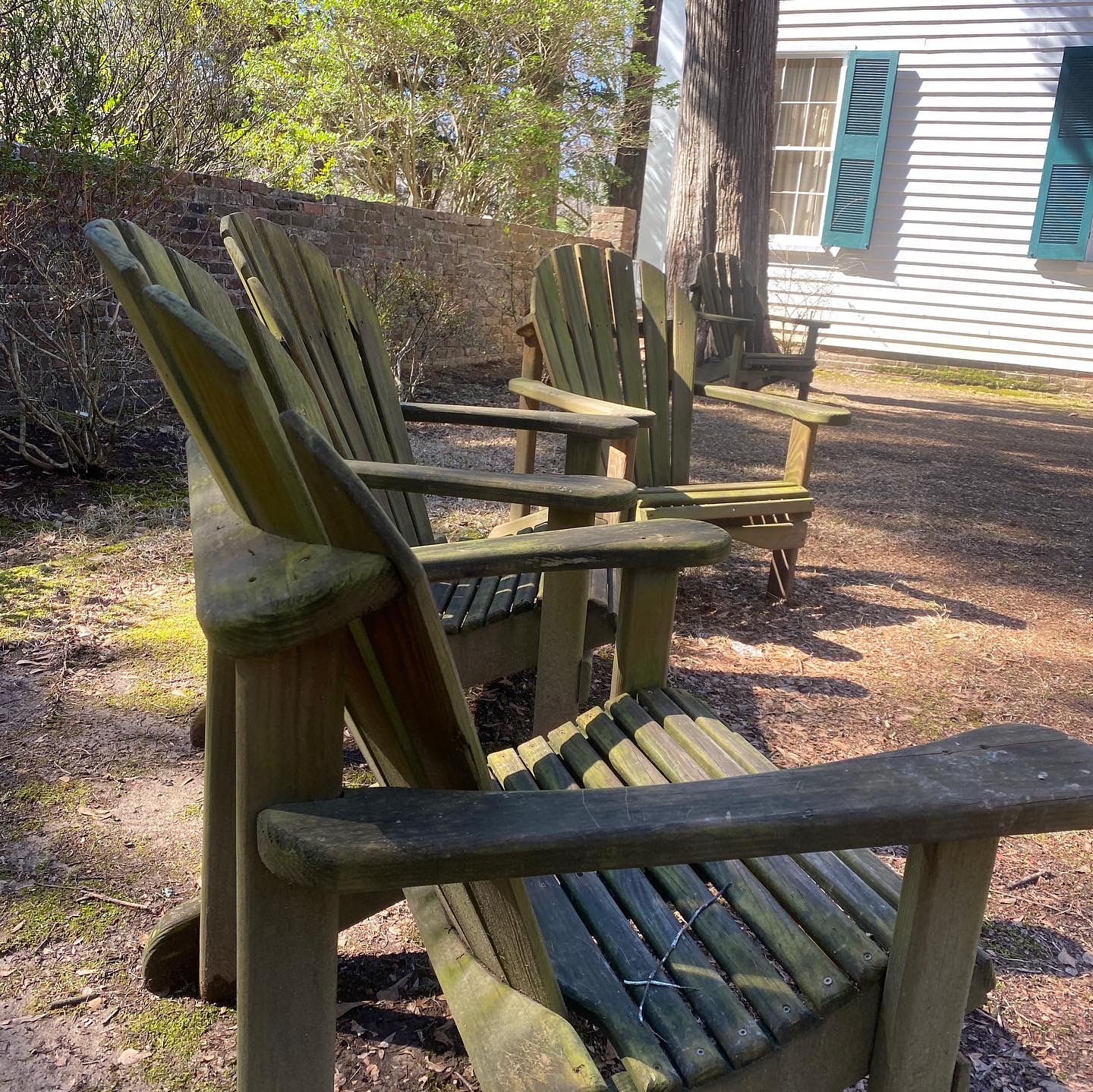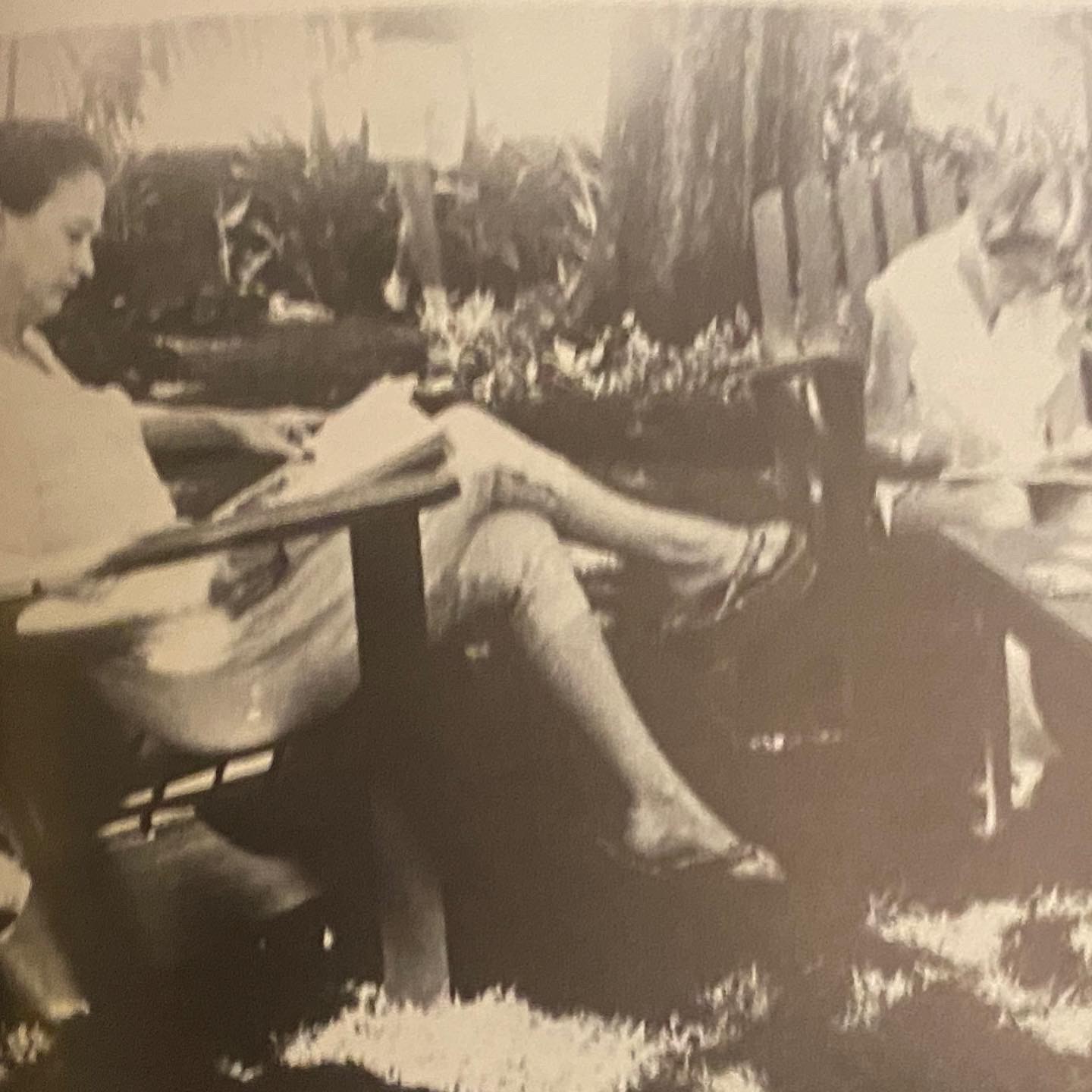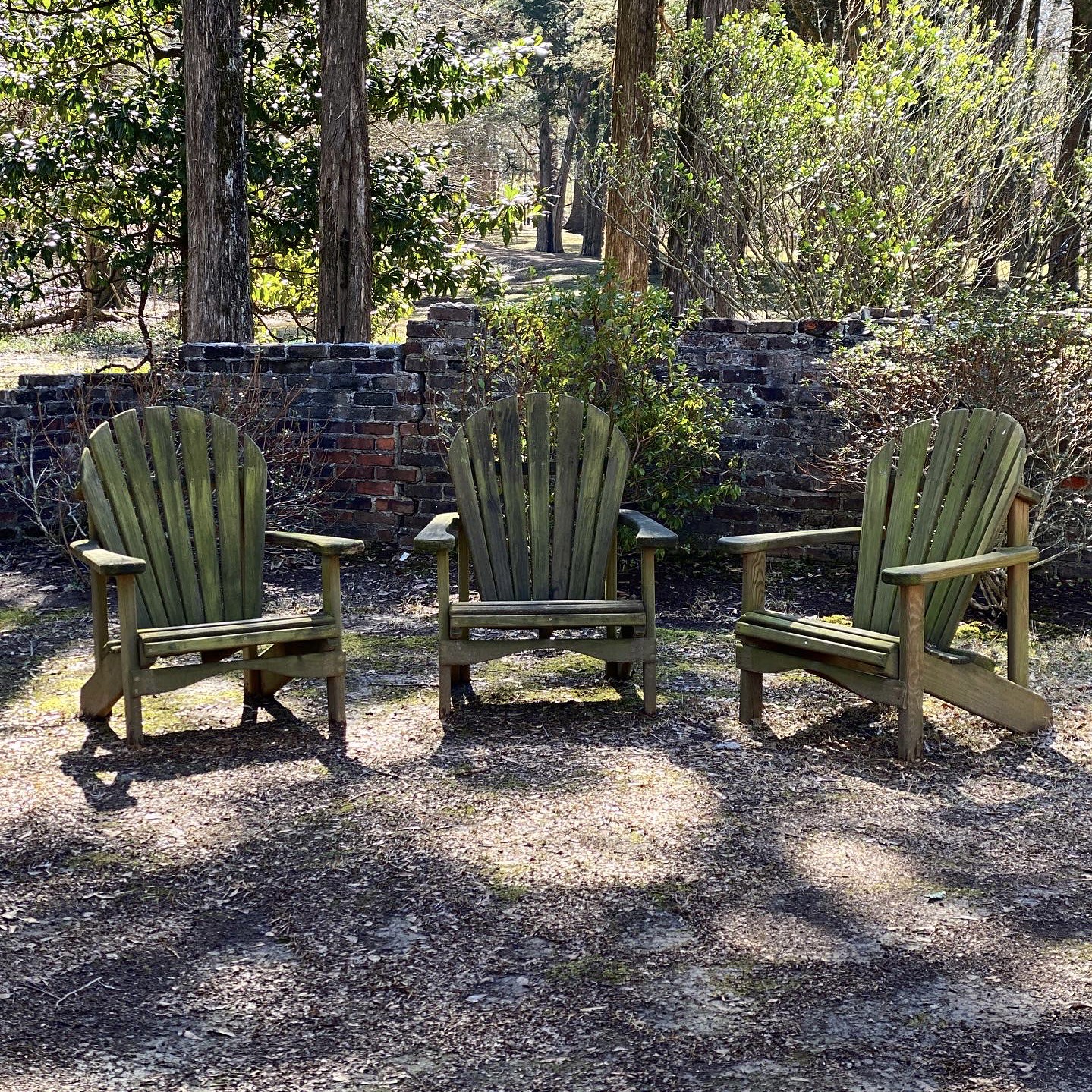 The Telephone
When on the phone, Faulkner would write telephone numbers of his contacts directly on the wall, where they remain until this day.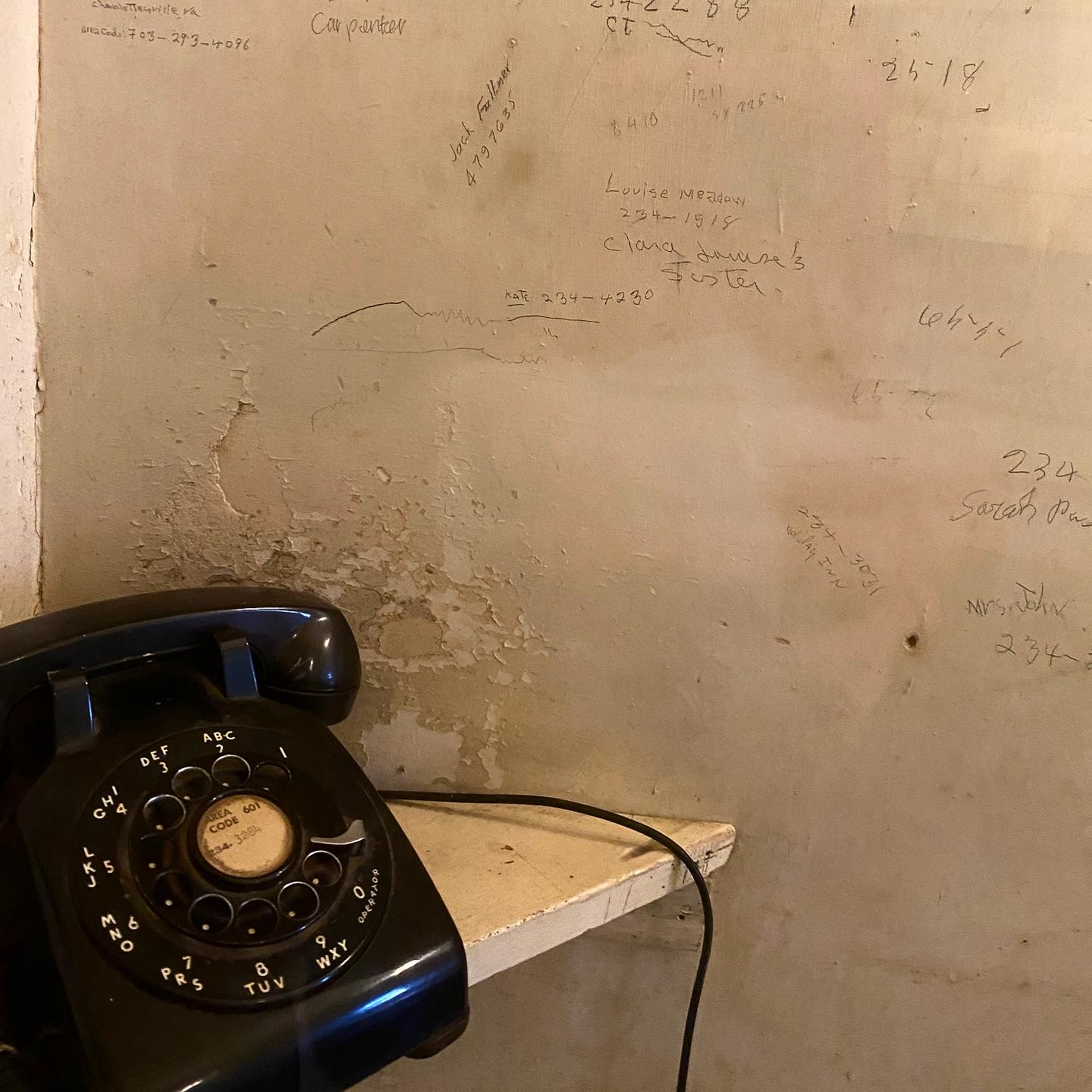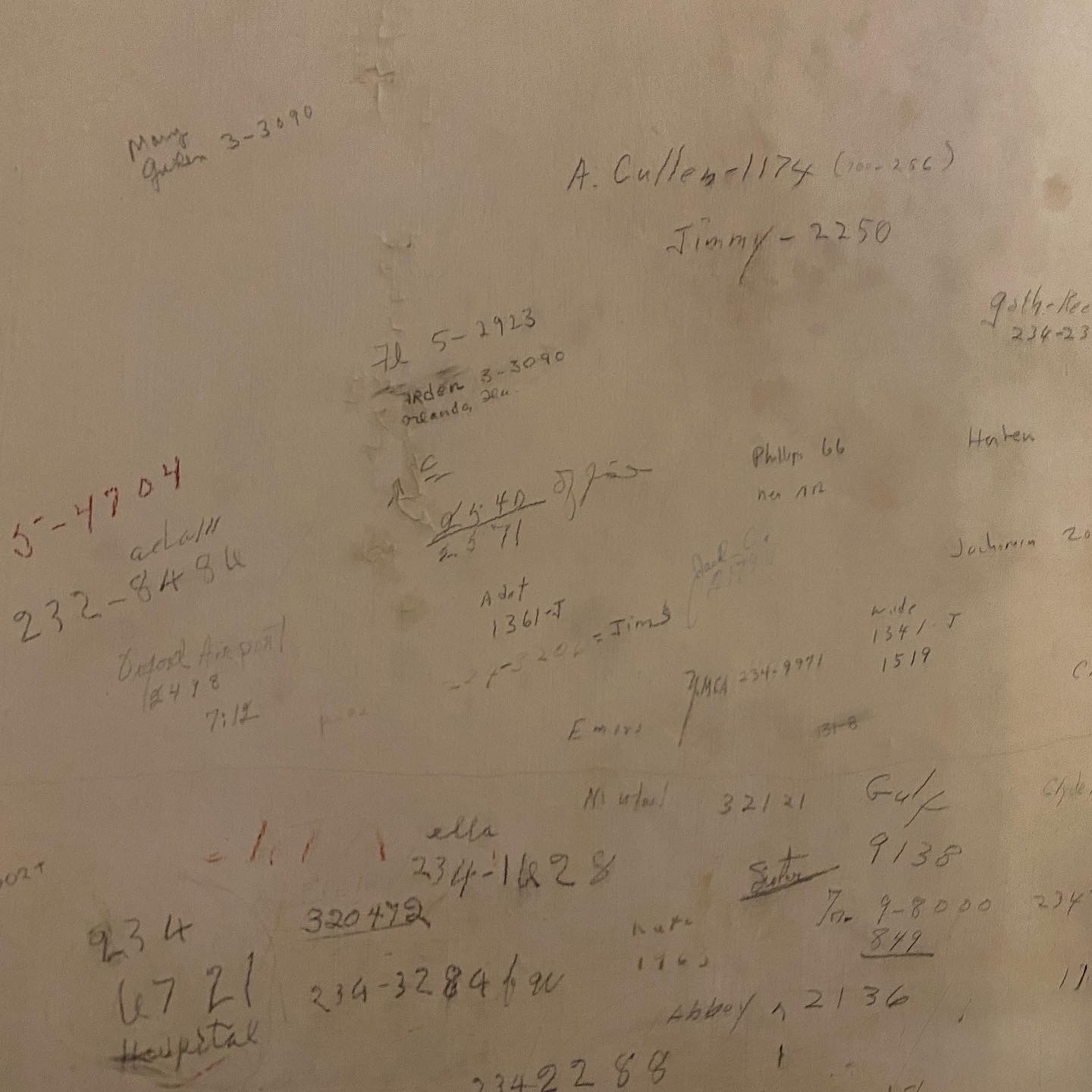 The Interior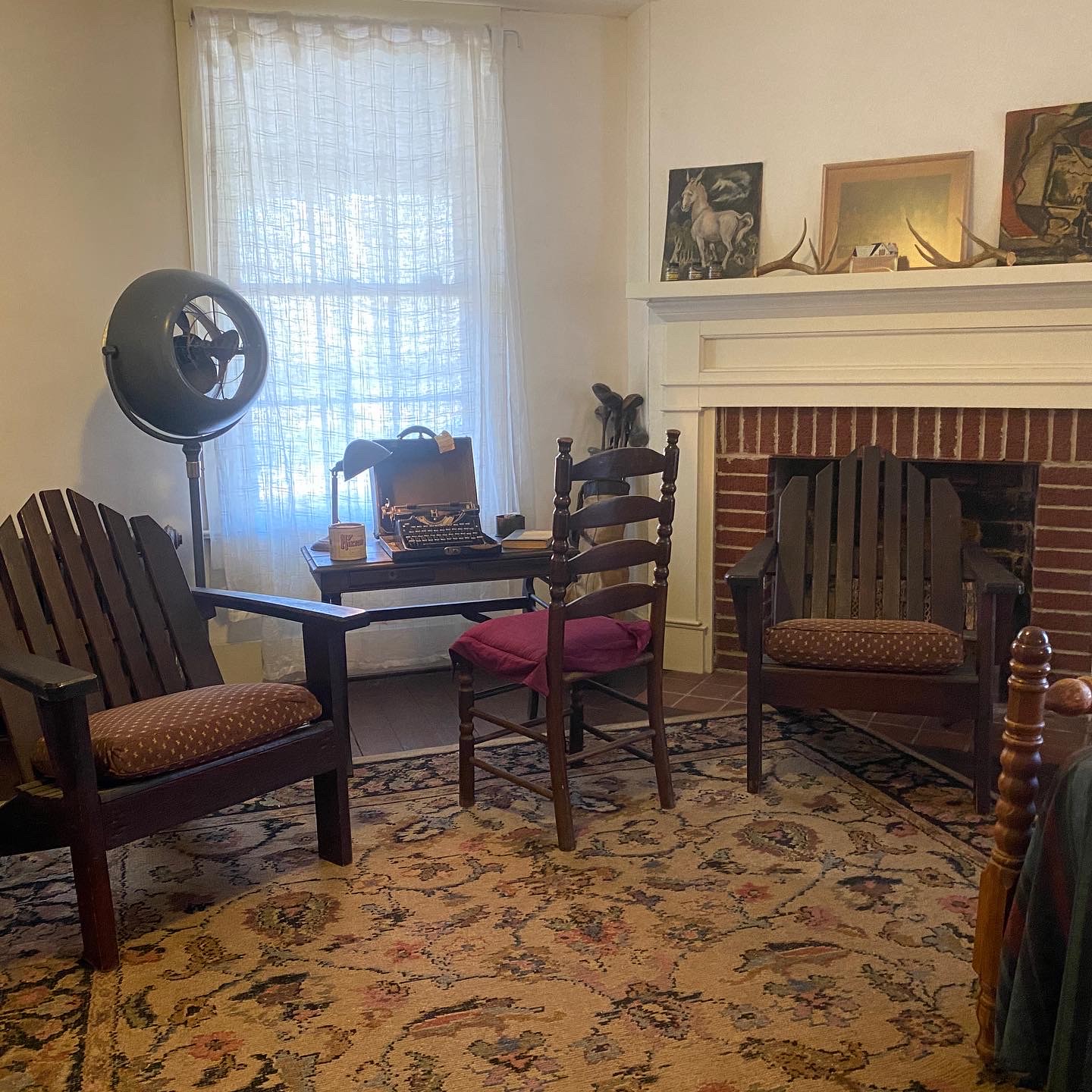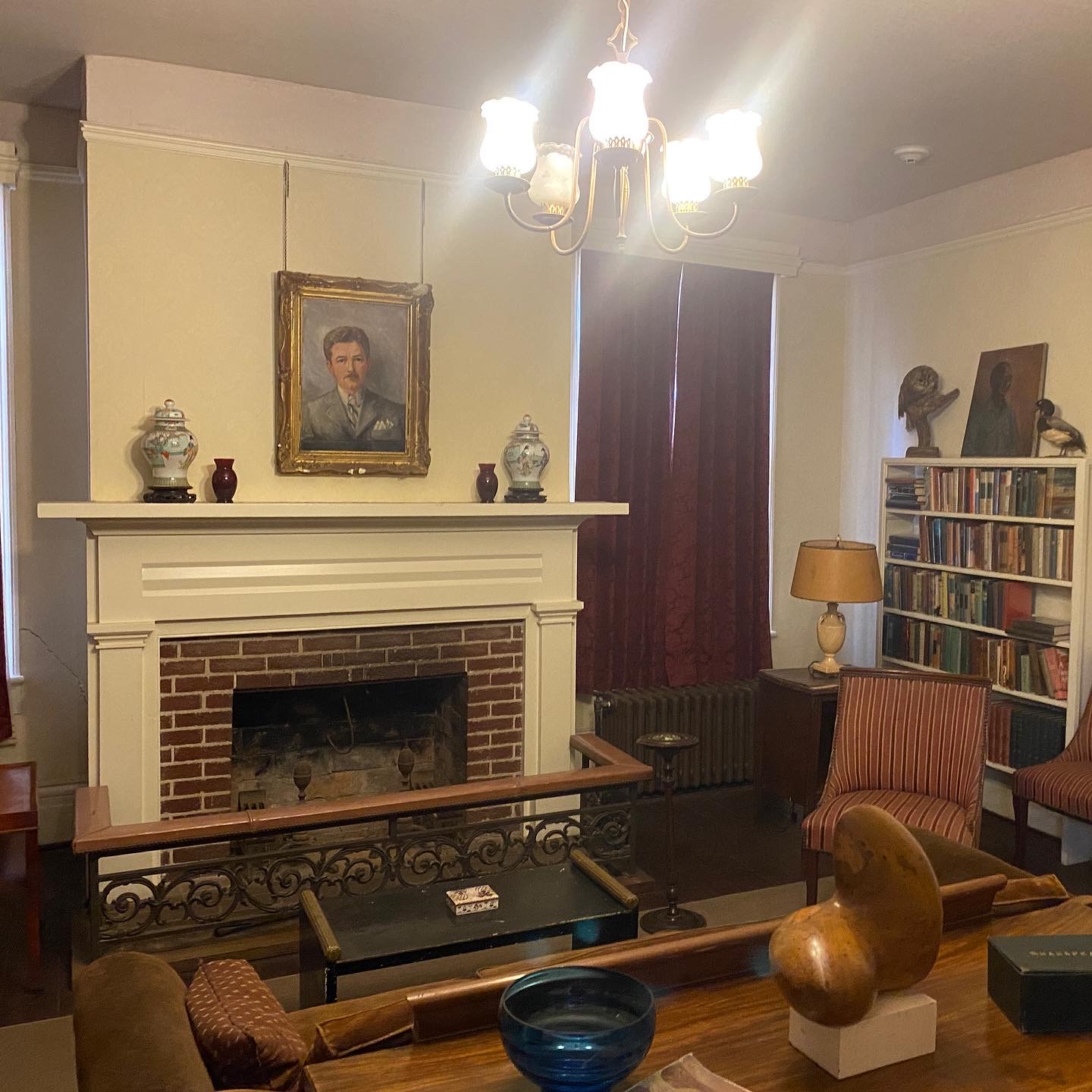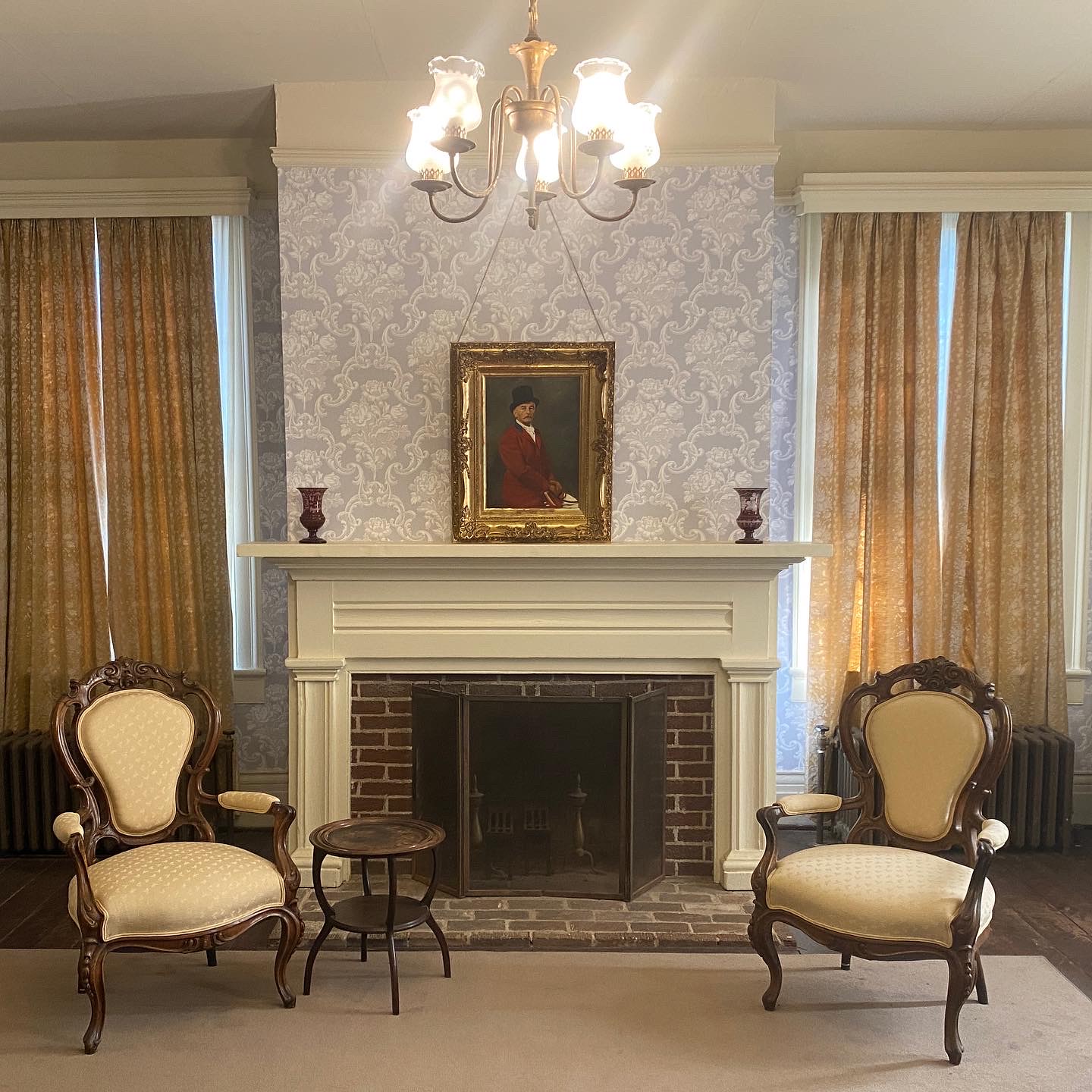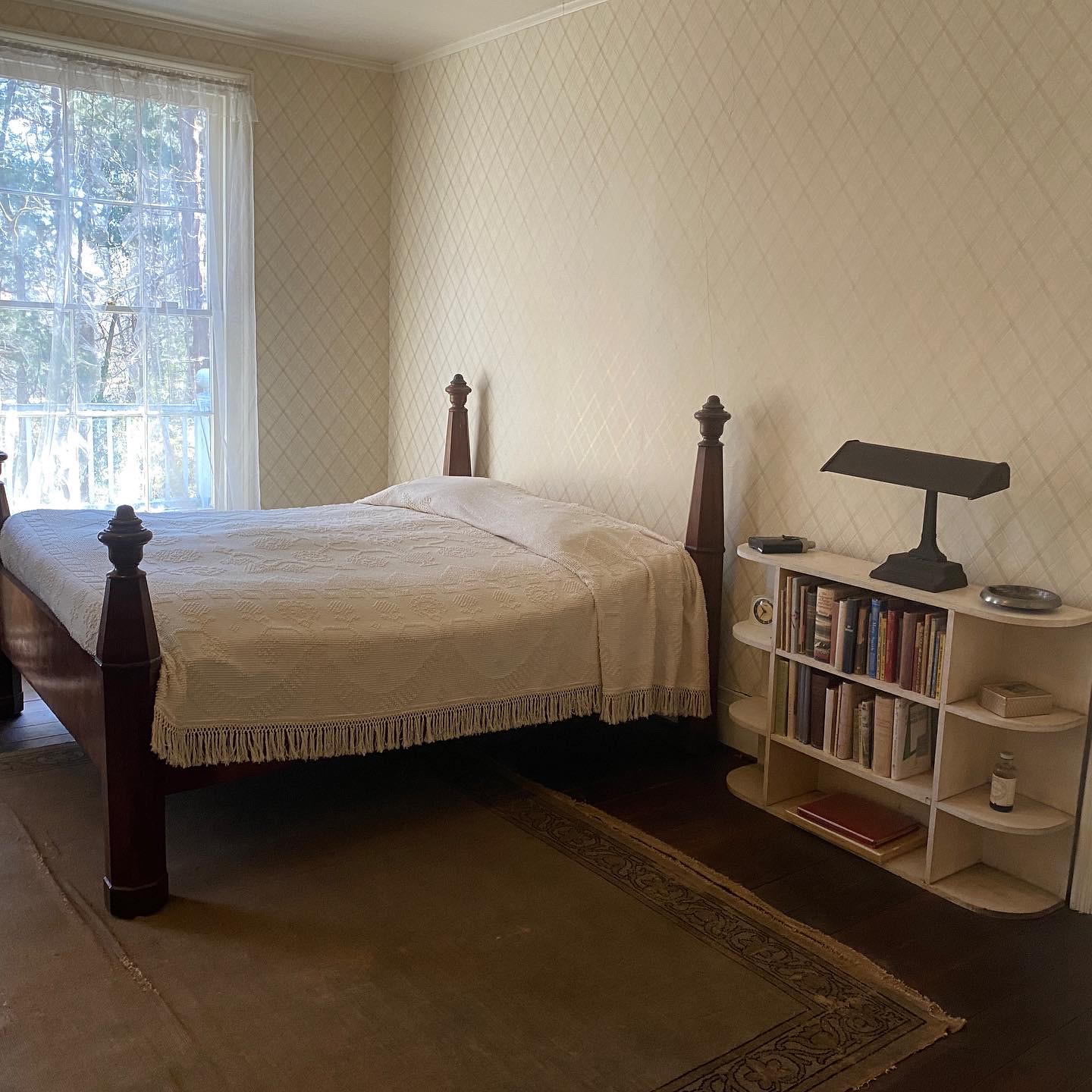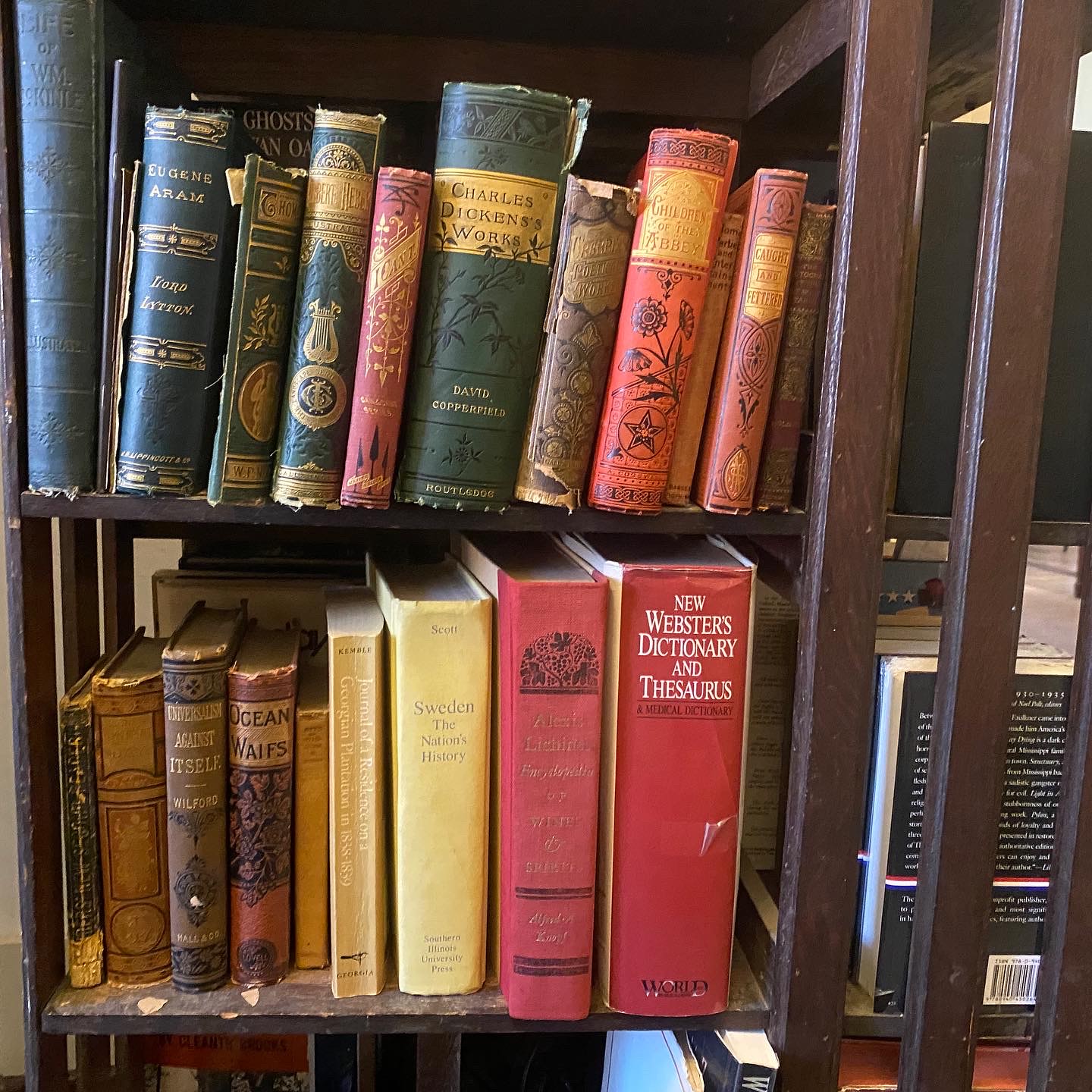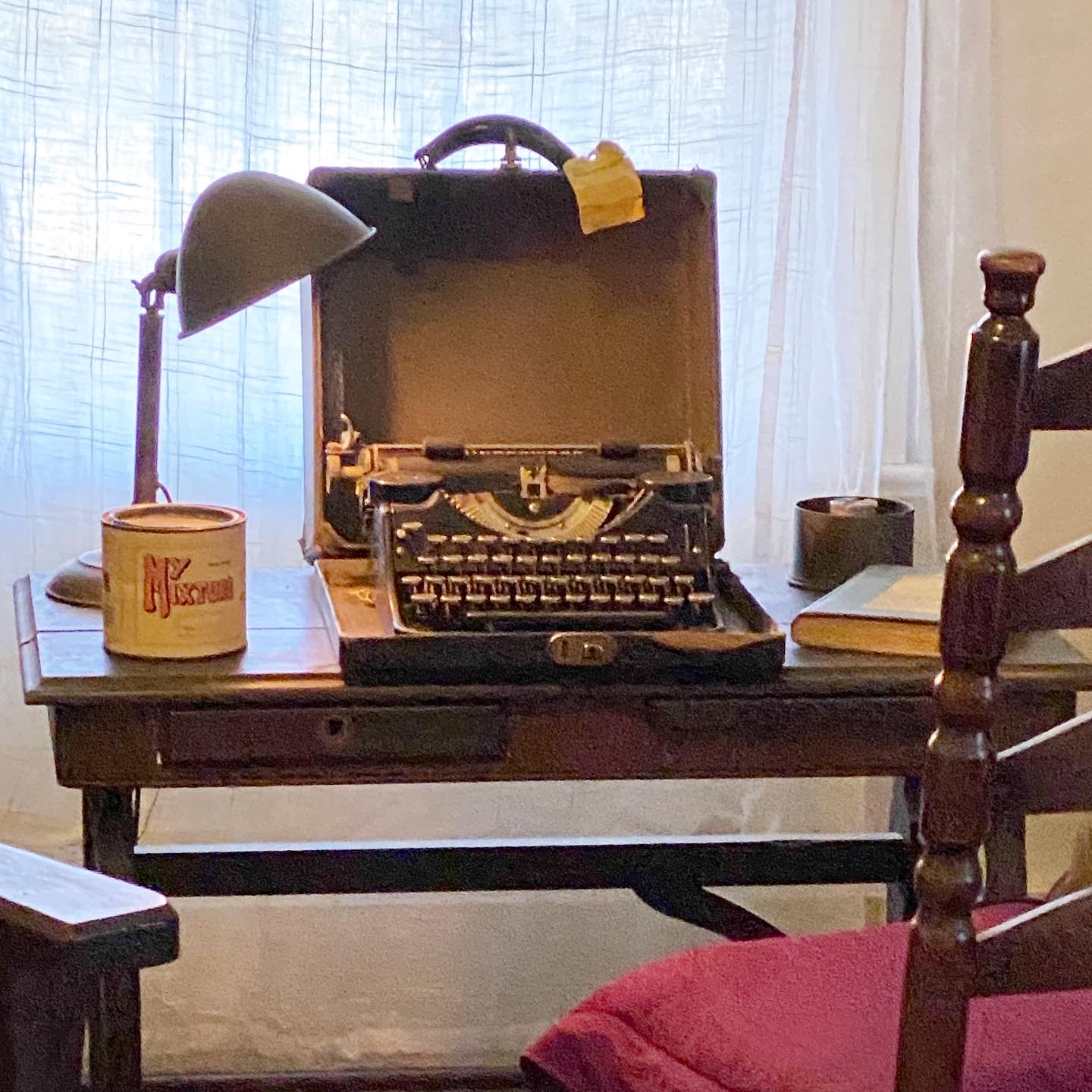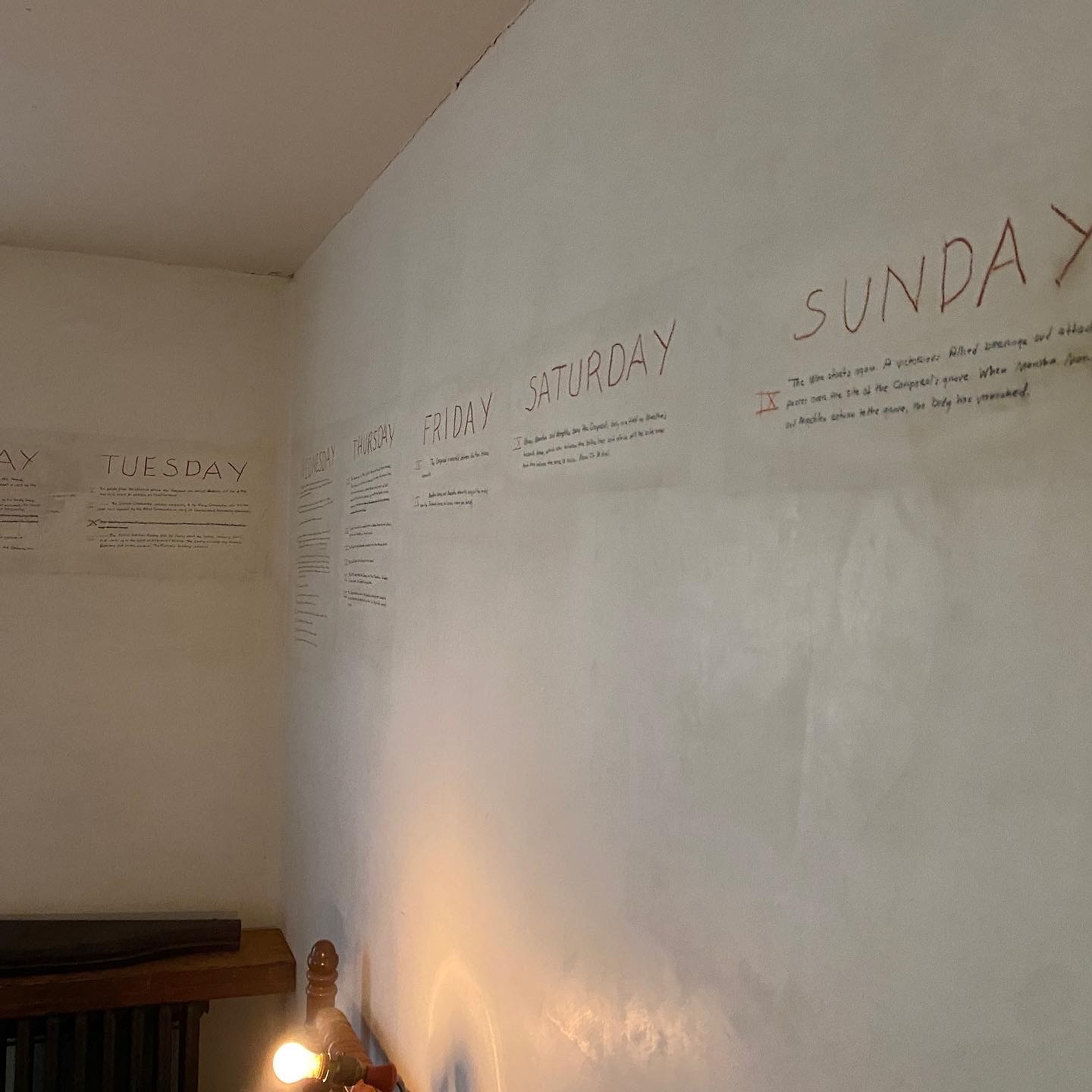 "The days of the week on this wall is a plot outline to the novel 'A Fable.' He attempted at first to write the outline on paper and tape it to the wall, but the fan kept blowing them off -- so he then wrote it directly on the wall."--Rowan Oak Foundation.

The Grounds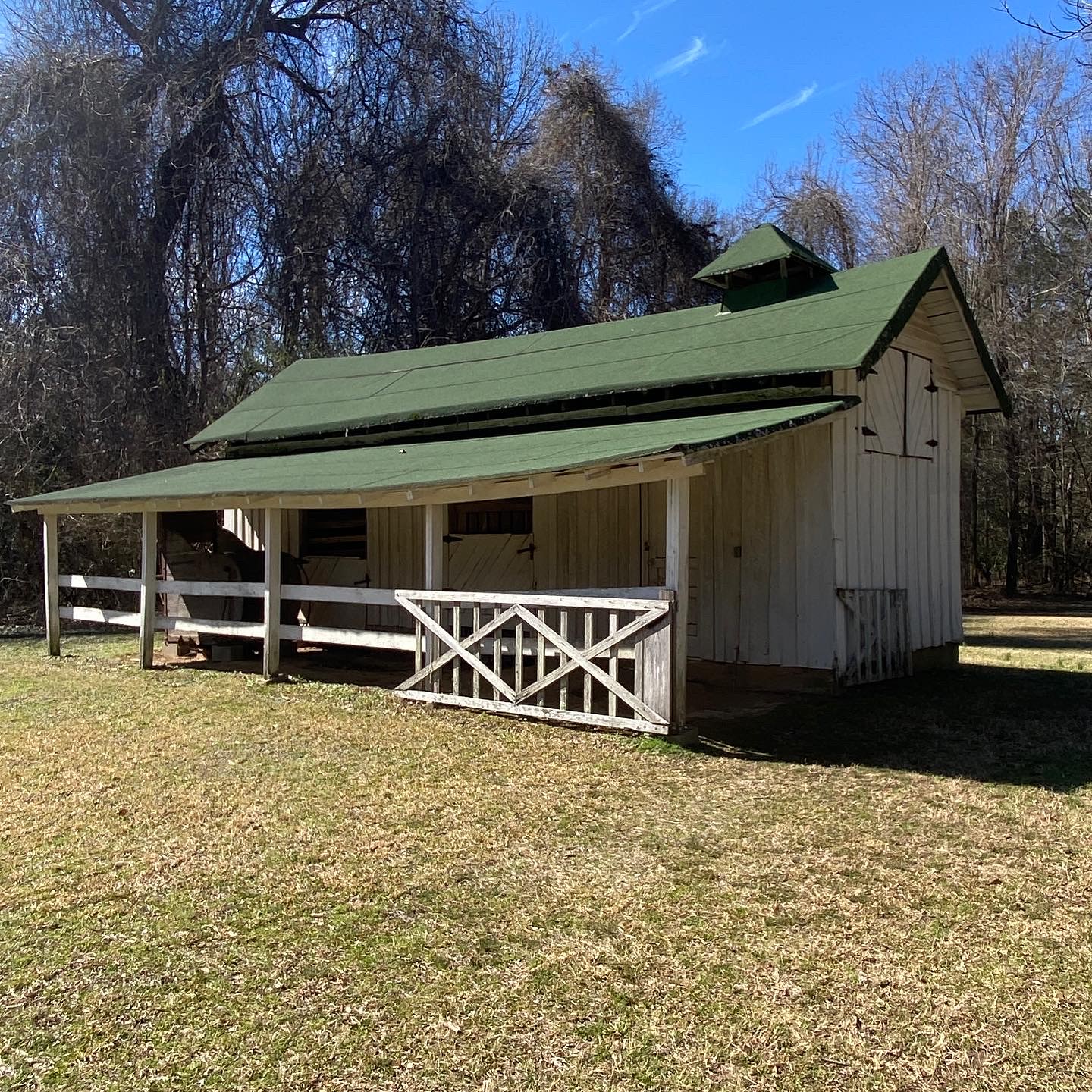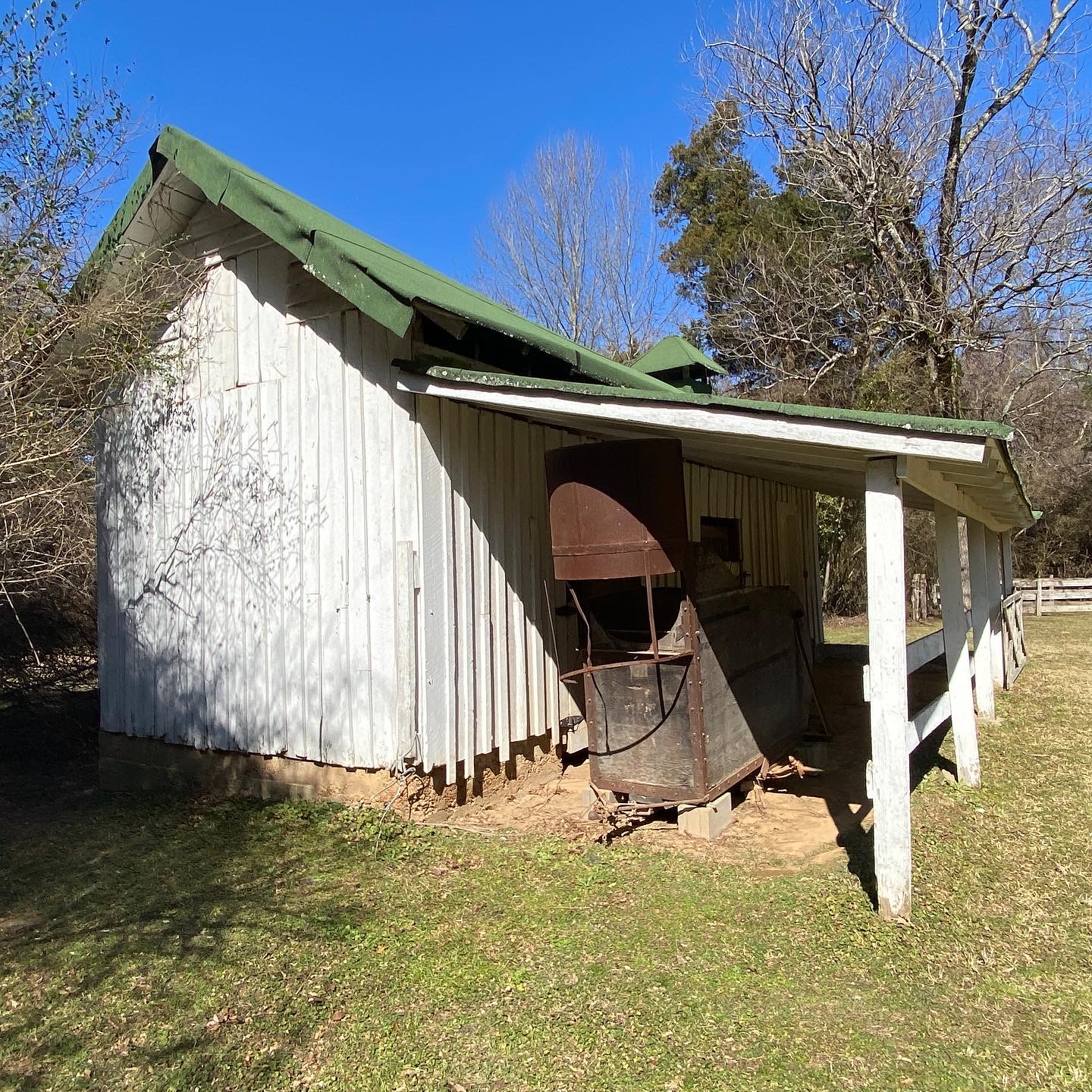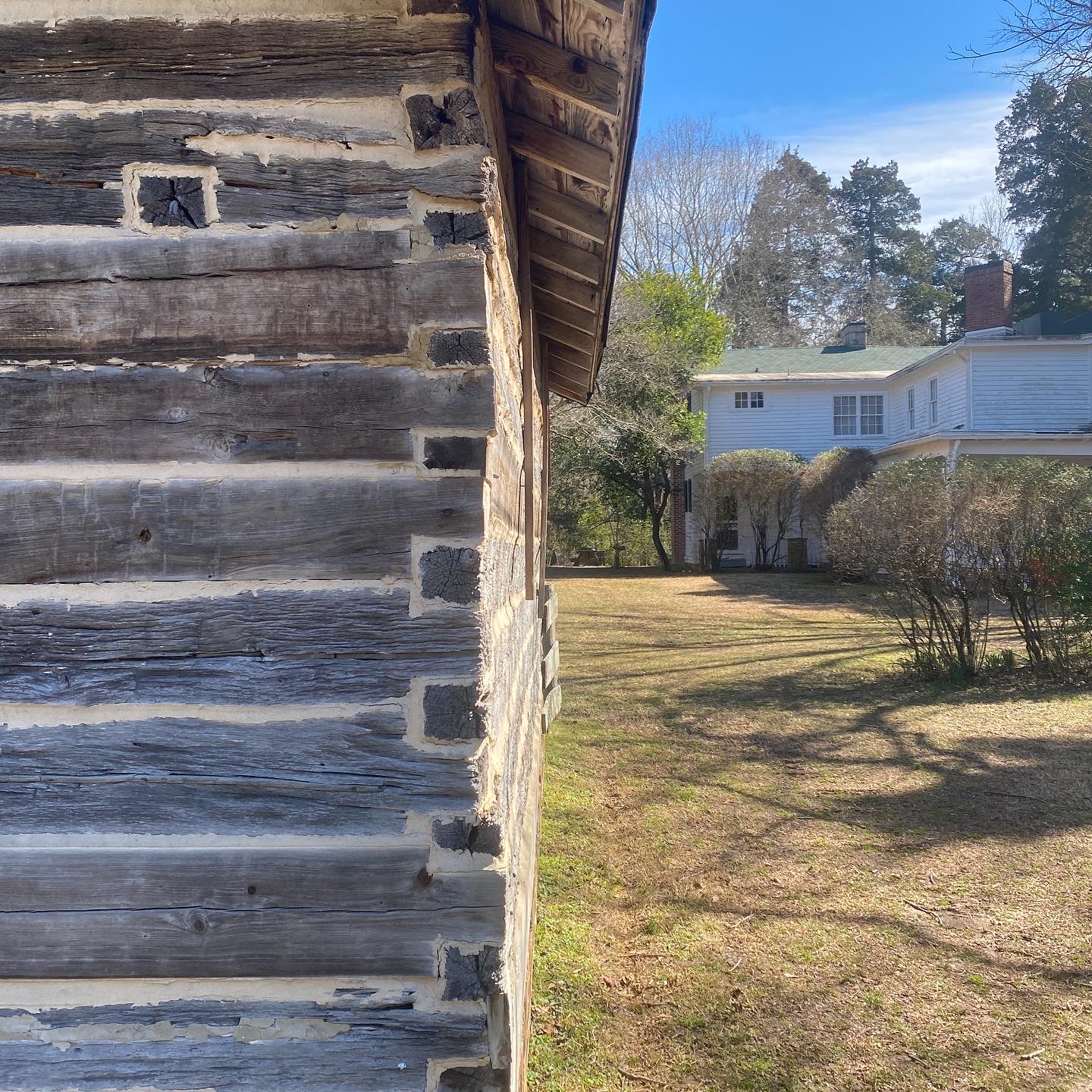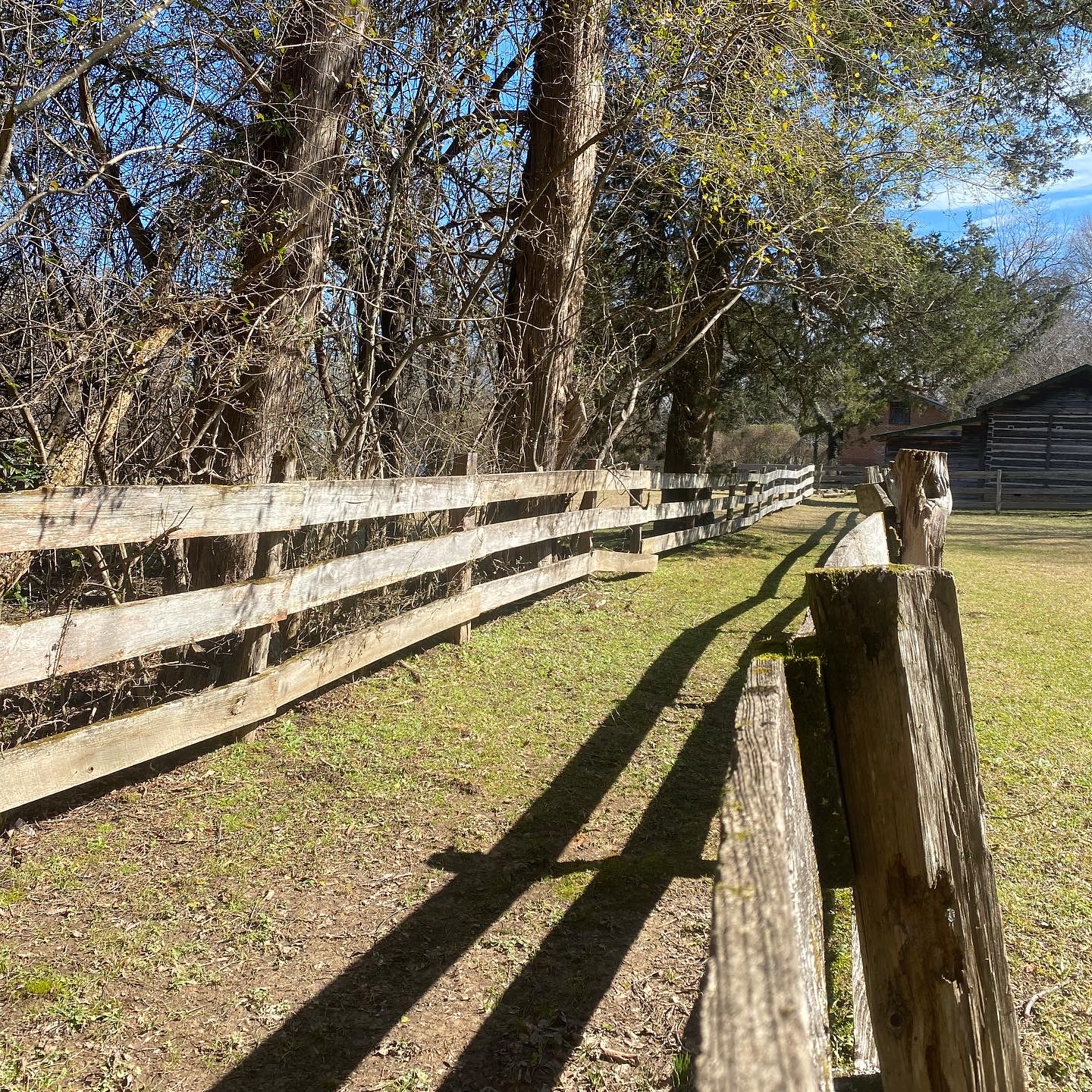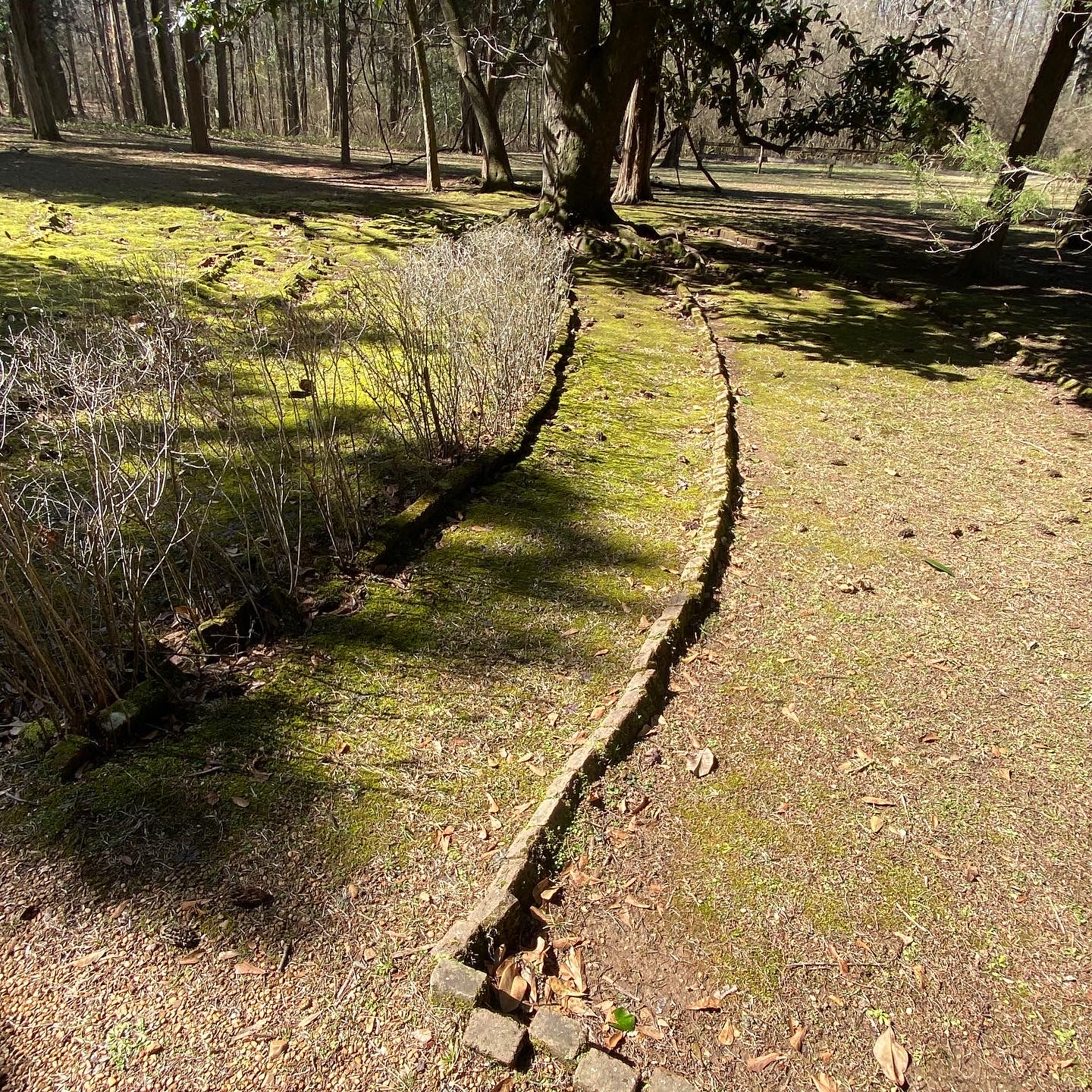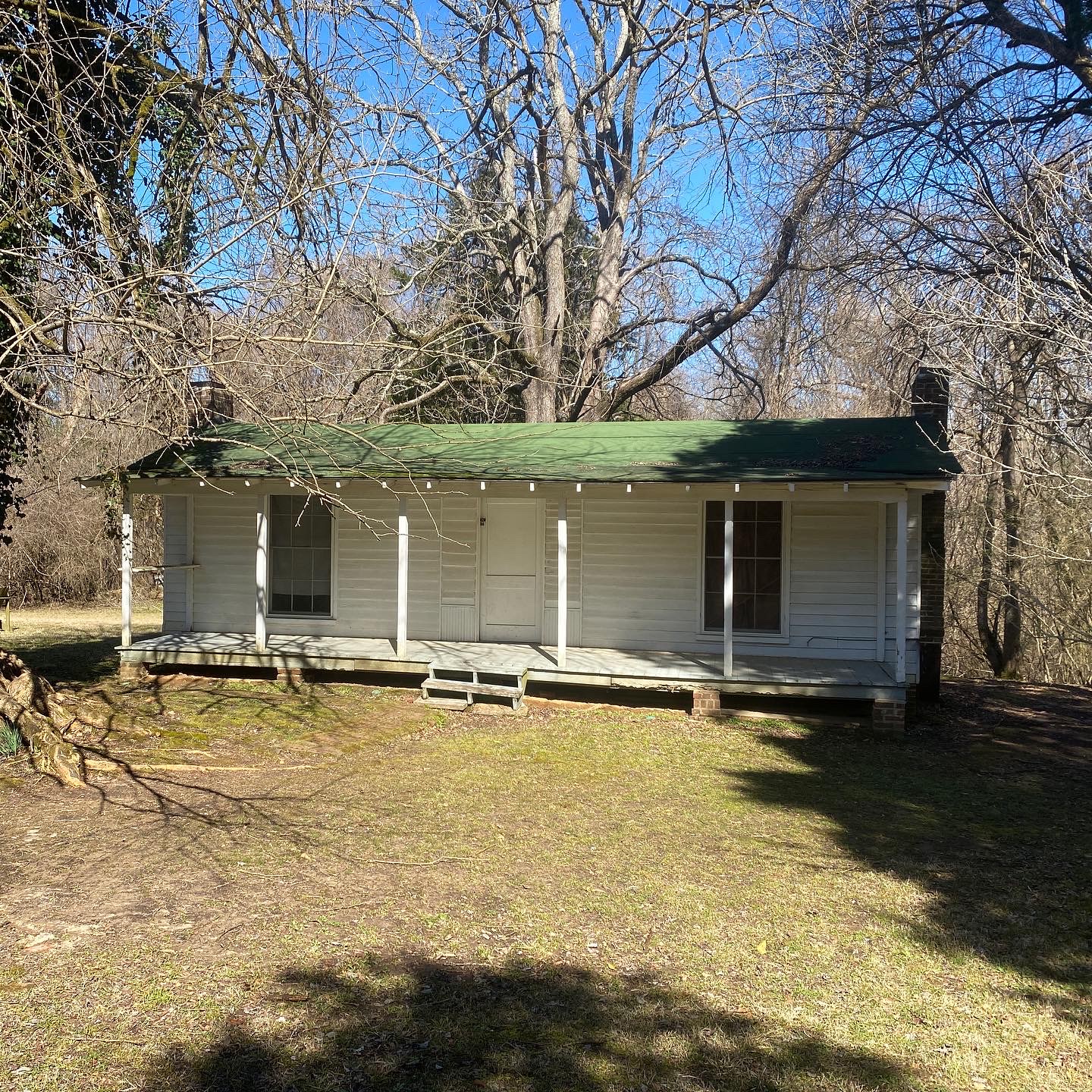 Servant Quarters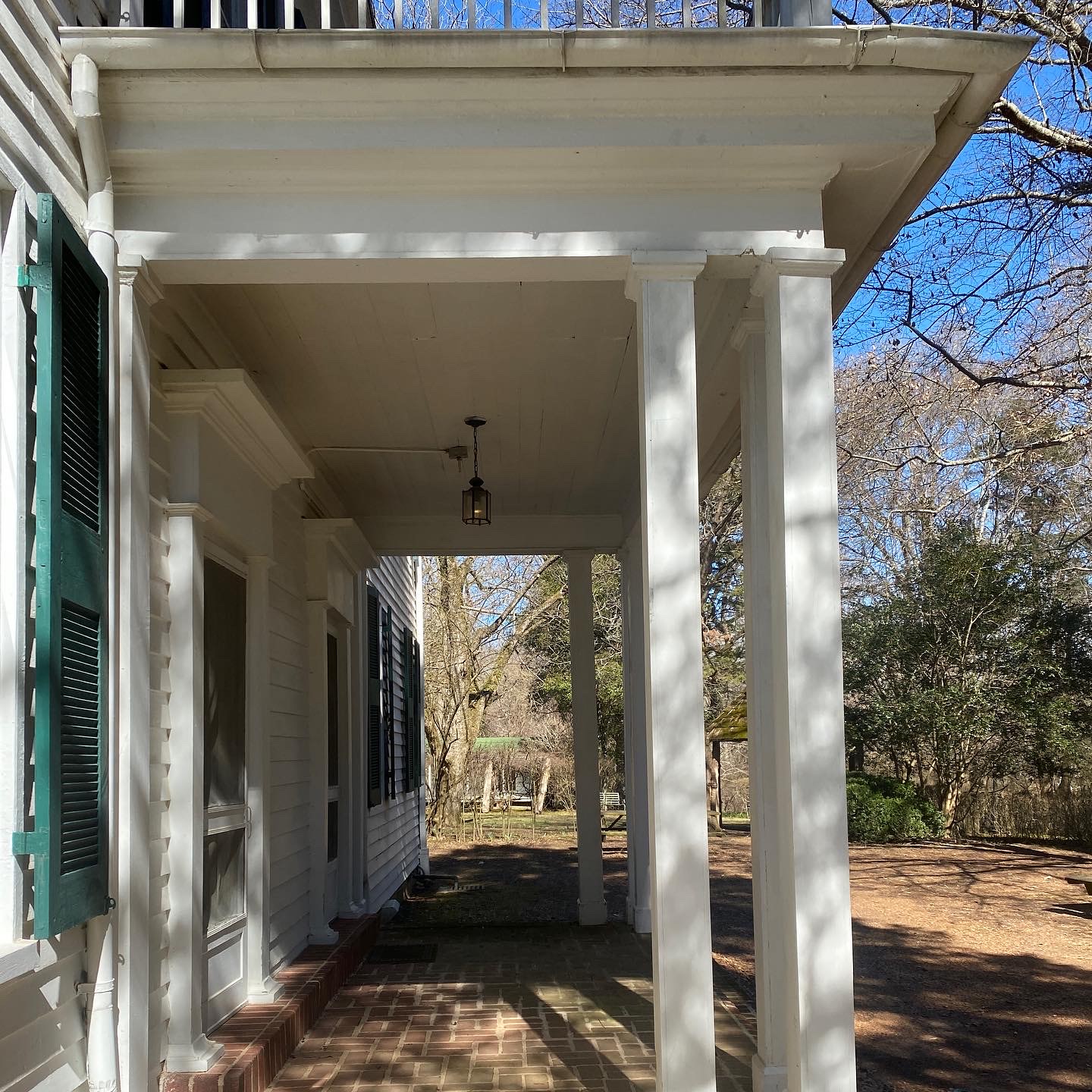 The light cutting across the side porch is where Faulkner got the inspiration for the title "Light in August."