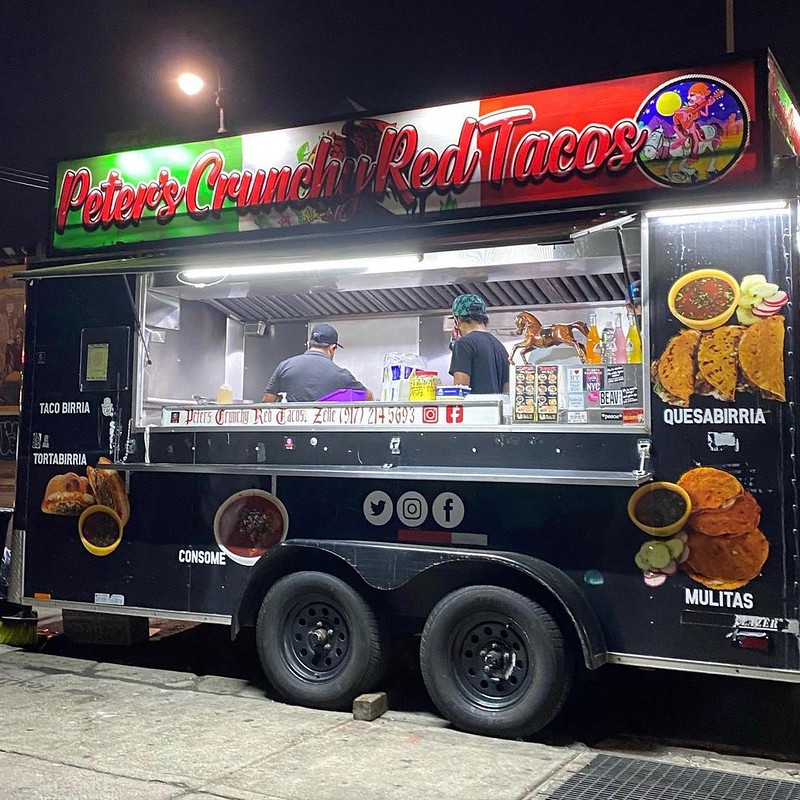 Friday night, I made dinner ($18) with a couple of offerings from Bushwick street vendors.
"Red Tacos," or Birria Tacos are a Mexican dish that seem to be catching on quickly in NYC, or at least in my hood of Bushwick.
The red tortillas for the fried birria tacos, quesabirrias and mulitas get their flavor from the drippings of the carnitas barbecued for the dish. The accompanying consomme, into which you can dip your tacos, is also made from the drippings. So good.
The elote, or "Mexican Corn," sold separately is corn-on-the-cob slathered with mayonnaise, cotija cheese, lime, and some Tajin chile powder.
Back at home, the meal fancied up pretty nicely with hand-crafted Stoneware is from Juniper Moon Studios.