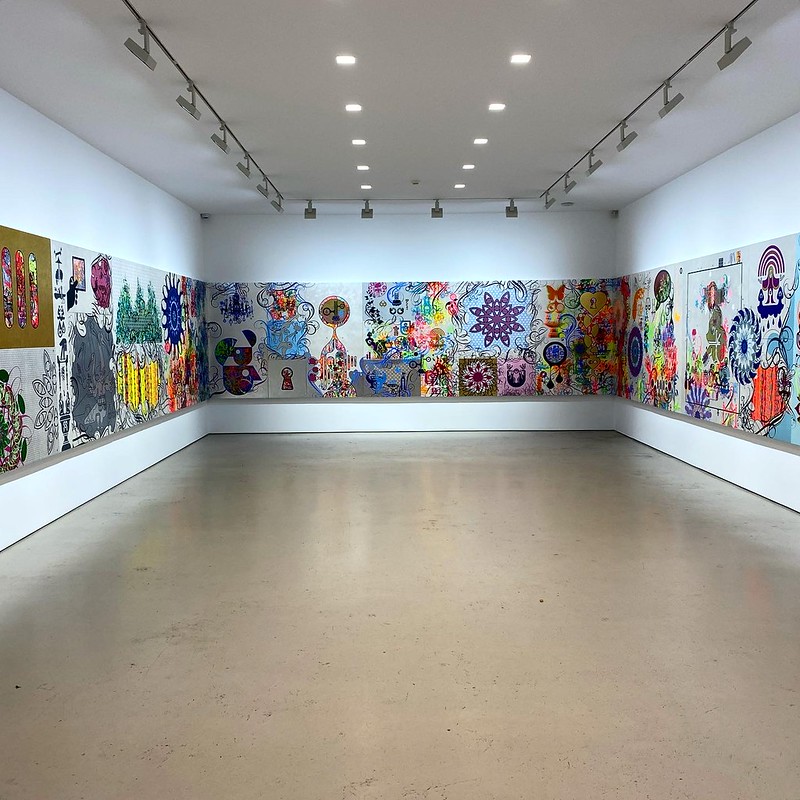 "Mindscapes" was a set of 72 new paintings by Ryan McGinness, all connected into one mural that stretched around three walls of the Miles McEnery gallery. The exhibition was like a glimpse into some alternative universe, one with entirely different sets of recognizable patterns and shapes, the meanings of which we couldn't possibly fathom.
According to the gallery:
The Mindscapes' dense, hyperactive, street-art inspired imagery features a profusion of images pulled from the artist's vast lexicon of symbols: figures, hands, flowers, album covers, studio tools and psychedelic images. Resembling how our minds work—as random access memories [...] McGinness intends for the works to have high impact when viewed from afar. They simultaneously reveal themselves to be particularly rewarding when viewed up close, a standpoint from which the viewer is able to get lost in a world of details.