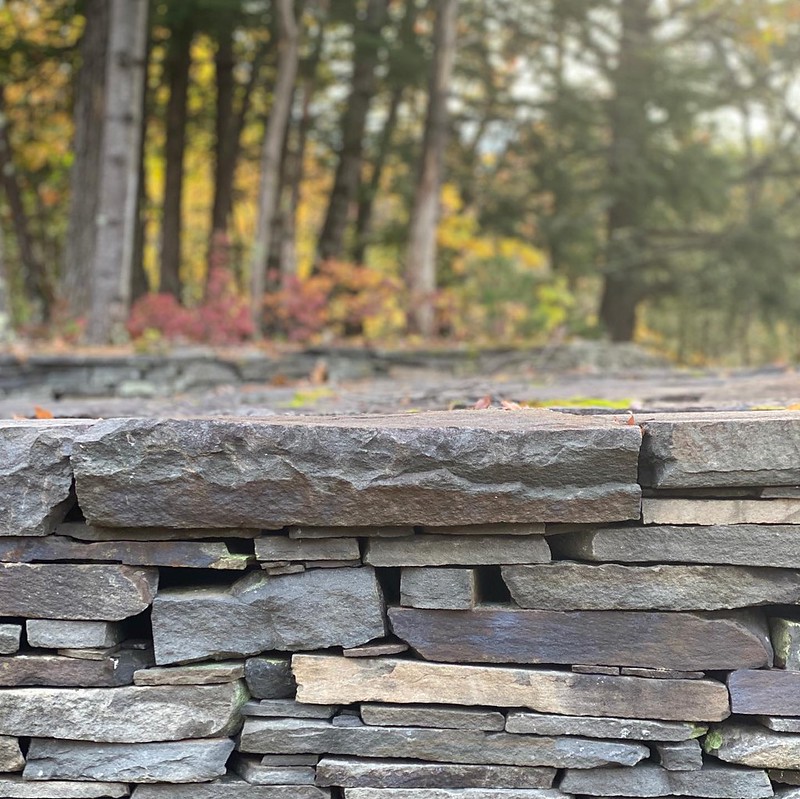 Opus 40, a sculpture garden located between Saugerties and Woodstock, NY, was created from an abandoned bluestone quarry that was purchased by a popular actor of the day, actor Harvey Fite.
The quarry itself was no great shakes, as quarries go. It held six- to nine feet thick slabs of New York bluestone, good for decorative uses such as house trimming. Though at least a couple feet of that stone was broken rock "rubble," observers noted at the time. Originally, Fite purchased the land just for the stone, which he wanted to use for his sculpture.
After visiting some Mayan ruins in Honduras, however, he returned resolved to learn to work with the bluestone, adopting the techniques of the Mayans. These techniques included keystone masonry, or the act of laying stone without mortar. He goes on to build a house and a studio on the property.