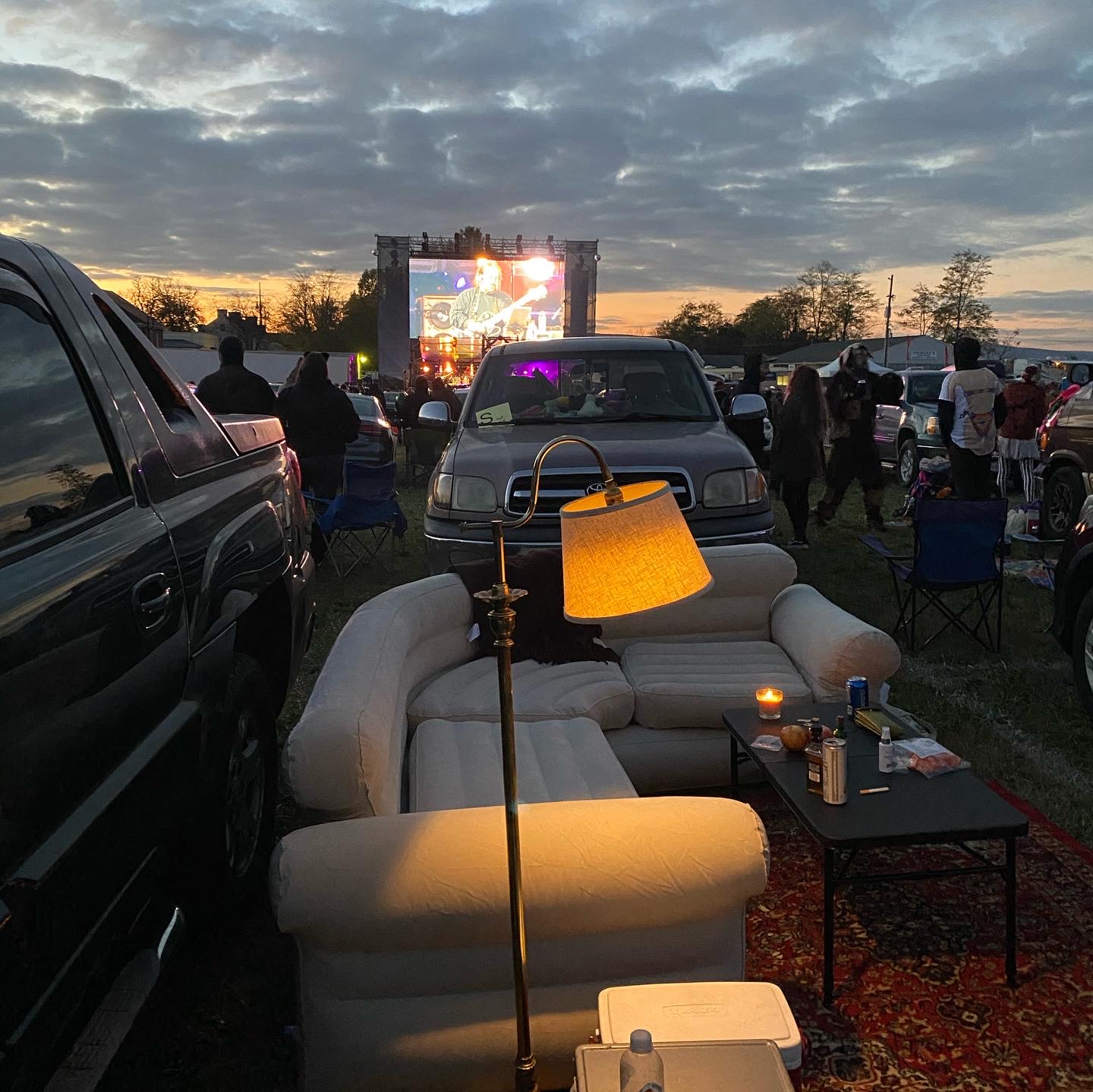 So my friend Steve had this freakishly good idea of bringing a blow-up couch to the Dark Star Orchestra Halloween show at the Frederick (MD) fairground. Keeping with social distancing guidelines for the pandemic, event tickets were sold by the car. Each car got two spaces in a field facing the stage, the second of which the car's group could occupy in some form. In addition to the couch, Steve also brought a fold-up table, an LED lamp and a $30 rug from Amazon to "tie it all together."
I can not explain how surreal it felt watching the show from this vantage. You sit down, relax, eat some chips, listen to some groovy jams, pull on a beer, converse with your friends. Then, you stand-up and -- boom -- you get swept up into the force of the live music. And you start to boogie. And you can kick your shoes off, because you're on the rug.
I hope that, after the pandemic, some live shows will still be done like this, with each crew getting their own space, and a bit of extra room to mak frenz.
What sets DSO apart from other Grateful Dead tribute bands is that they pick a set from one specific Dead show. For this evening, they played -- as the rare full "Blue Moon in Taurus" rose over the horizon -- two sets that the Dead performed 50 years ago on that very night. Ghosts in the air, indeed.