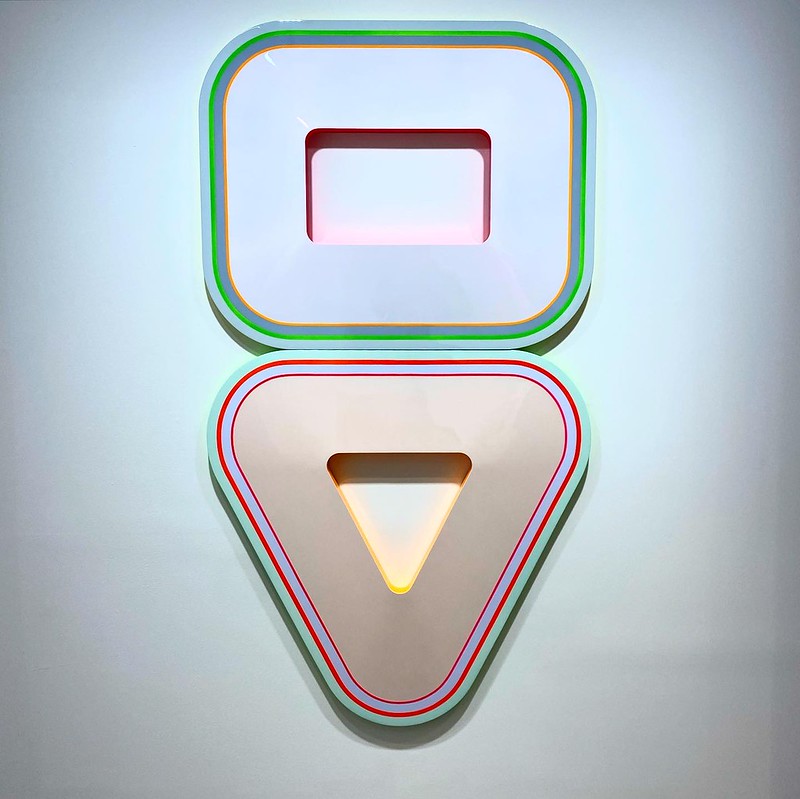 Beverly Fishman's clean geometric abstractions are a brightly-colored, high-finish attack on the system, the pharmaceutical industry in particular.
"I began with the idea of the allure of pharmaceuticals. Everything—the forms, the materials, the idiosyncratic colors, and the way of handling the surfaces—came from this concept," she told ArtNews
Geometric abstraction has flirted with cultural subversion at least since the 1980s, the magazine explains, with the invented logos of Ashley Bickerton and the Day Glo cells and conduits of Peter Halley.
"Like Peter Halley, I work with abstract forms that I do not view as abstract. Just as he saw squares as referring to cells and prisons, I see very simple geometric forms as—in part—representations of social issues surrounding the use and abuse of specific drugs," she said.
Photos below from the exhibit "I Dream of Sleep," the Sculpture, Miles McEnery Gallery, Chelsea, NYC.