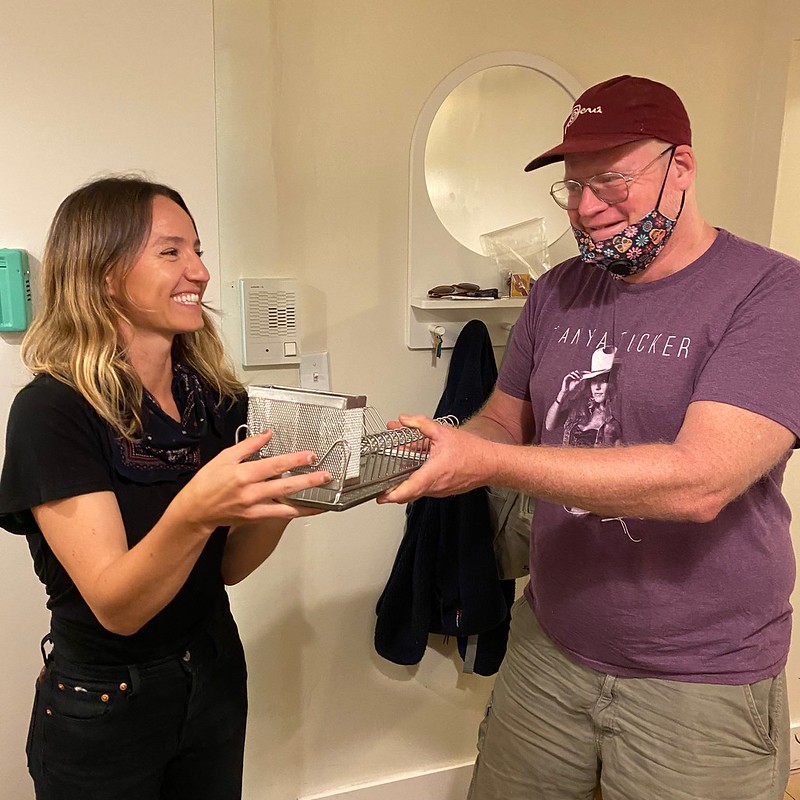 End of an era: The day I met Ginger is the day I learned how New York City operated. When I first came to the city, periodically for work, I stayed in budget Airbnbs. Her "ingefara hus" (Melrose St in Bushwick) was the first place I felt comfortable enough to sleep under the bed covers instead on top of them. In fact, staying there felt like living in some sort of glamorous New York lifestyle. Brilliant at presentation, Ginger could make an apartment feel both homey and luxurious with just a minimal amount of stuff.
I stayed so often she convinced me to get my own place, which she'd also AirBnB out when I wasn't there. She set everything up and ran it for a few years, handed it over to me, and it pretty much remained booked for the better part of decade since. I've hosted a series of awesome roommates from the world over -- some of which have gone on to become true friends.
It's been a few years now since we've hung out, but news of Ginger departing the city for greener pastures made me realize that the NYC, the vibrant one I knew anyway, might be slowly fading into the past.
So here we are doing one last house trade, before we both venture into a new — and probably altogether different — decade of aspirations. Good Luck, @gingewarbs!
See also: "Juniper Moon Studios, Permanence in a Ever-Shifting World."