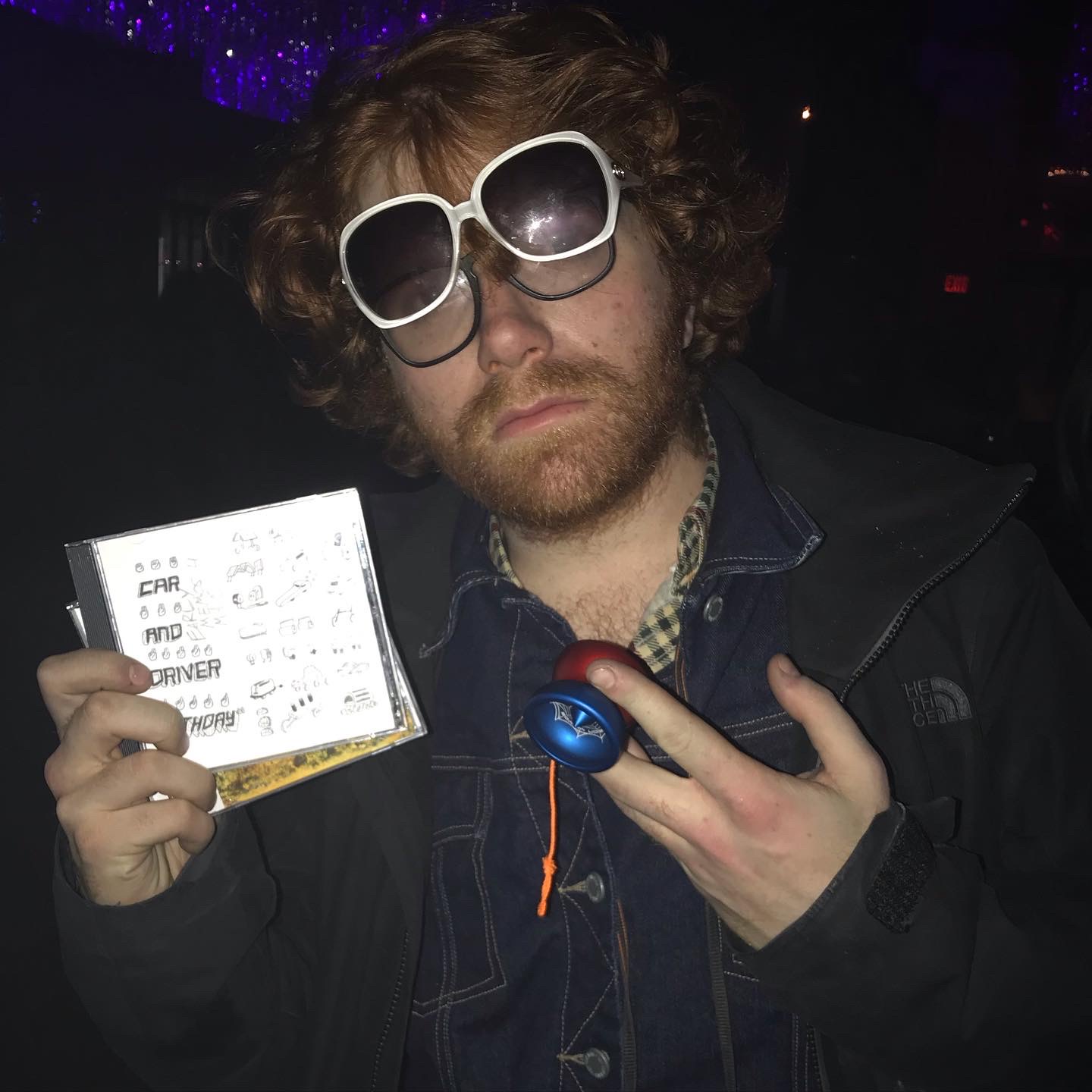 In New York, it was a very cold Saturday night of the weekend that the first U.S. death from COVID-19 was reported: No one was going to be touching anyone else that night.
I was at Knockdown Center, a new-ish arts space just across the Brooklyn border in Queens, to see John Maus and a number of other New York artists.
While waiting for Maus to play, a guy comes up to me.
"Are you R.Stevie Moore"? He asks. "I'm just asking because I need to get this yo-yo to John Maus."
"No. I don't even know who that is."
"He's a friend of John Maus. He pretty much invented all this." I looked around. I wasn't sure what he meant by "all this." The building? The music? Existence? Turns out my new friend was trying to get a CD of his own music, Car and Driver, to Maus. I wished him Godspeed.
What R. Stevie Moore created was something later called Hypnagogic Pop, born from home recordings vaguely evoking pop sounds from an earlier era. Knowing all this, however, did not prepare me for watching Maus, a stylistic pupil of Moore's, live. It was a show quite unlike any other I've seen before.
It's not so much John Maus had "played" a show as it was him playing his favorite tracks for us in some basement while humming, screaming, and cavorting along in inarticulate primal ecstasy to songs that themselves were indistinct echoes of 80s gothpop, synthpop. Both he and the audience seem to emotionally bend to the surges of sounds coming from P.A. system, though the specifics, if there were any, were lost in the mix. Even the light show was devoid of specifics, directing attention anywhere but to Maus himself. The show seemed a tribute to the inability to communicate.
Pretty powerful stuff and the crowd LOVED it. But where can he take this sound now?
Also see the opener, the otherwordly Katie Gately.