Ominous storm clouds rolled in the Saturday afternoon, March 7, when I went to the 2020 Armory Show, a trade show-like gathering of galleries to display their artists, on NYC piers #90 and #94. We knew the Corona virus was upon us, though hadn't quite understood what this would entirely mean, in terms of social distancing and wearing of the masks. Who knows how many attendees were saved from sickness insofar as they directed their attention to the art itself.
"It's a solid one — if on the safe side — with lots of painting rather than complicated installations or technology," estimated the New York Times. Here is some of the art that caught my eye, along with some more context about the artists I found, from around the Web.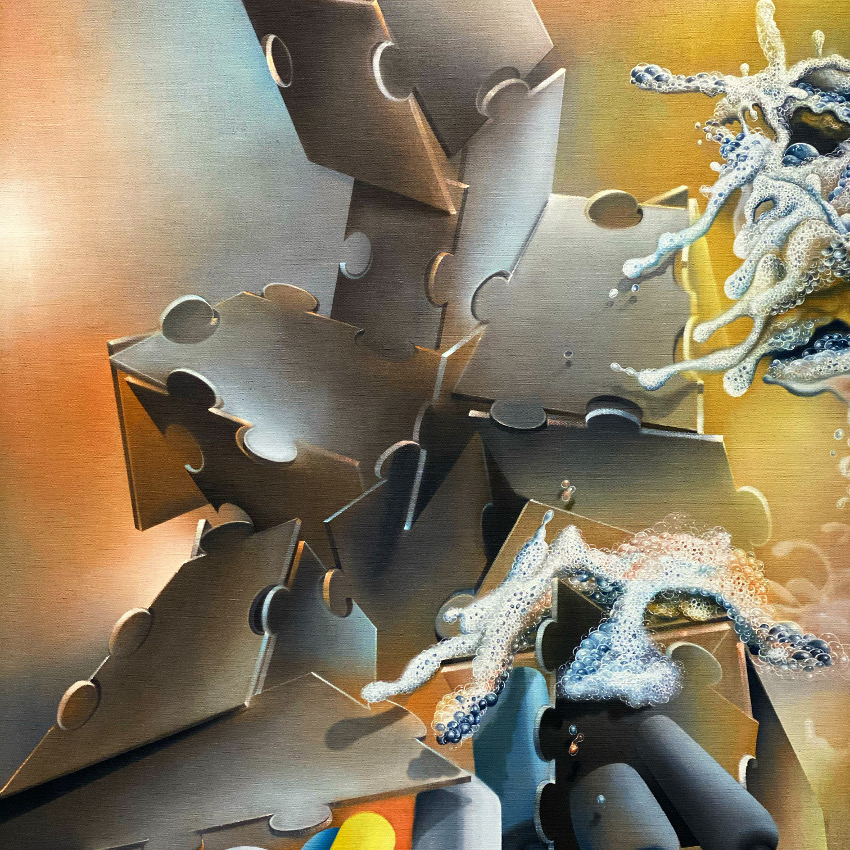 "Vague Forms Give a Press Conference" Bernhard Martin, German (Oil on canvas, 2017)

"What I am interested in is the clash between worlds, islands, chambers of marvel, biotopes, contrasts ... In other words, everyday life." (Artsy)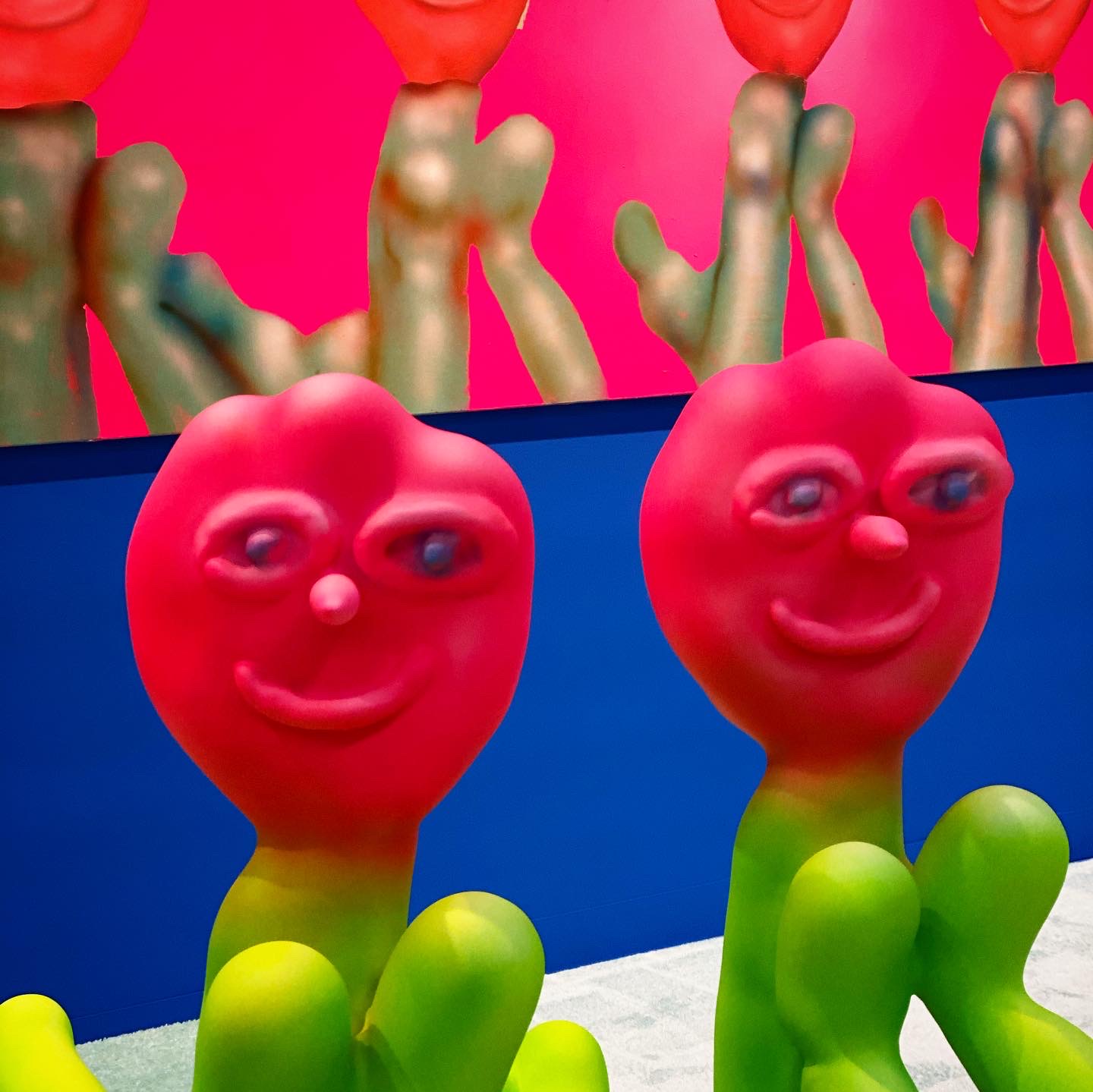 "Tulip Lookers" Austin Lee, American (Sculpture, 2020)

"True to the age in which he works, his paintings begin as iPad sketches, and he has used a 3-D printer for some of his sculptures ... Working from small- to large-scale, he covers every inch of his canvases with color, utilizing acrylic and vinyl paint. The latter is known for its matte finish and brilliant hues, which make elements of Lee's compositions appear to pop and glow."-- Artsy Net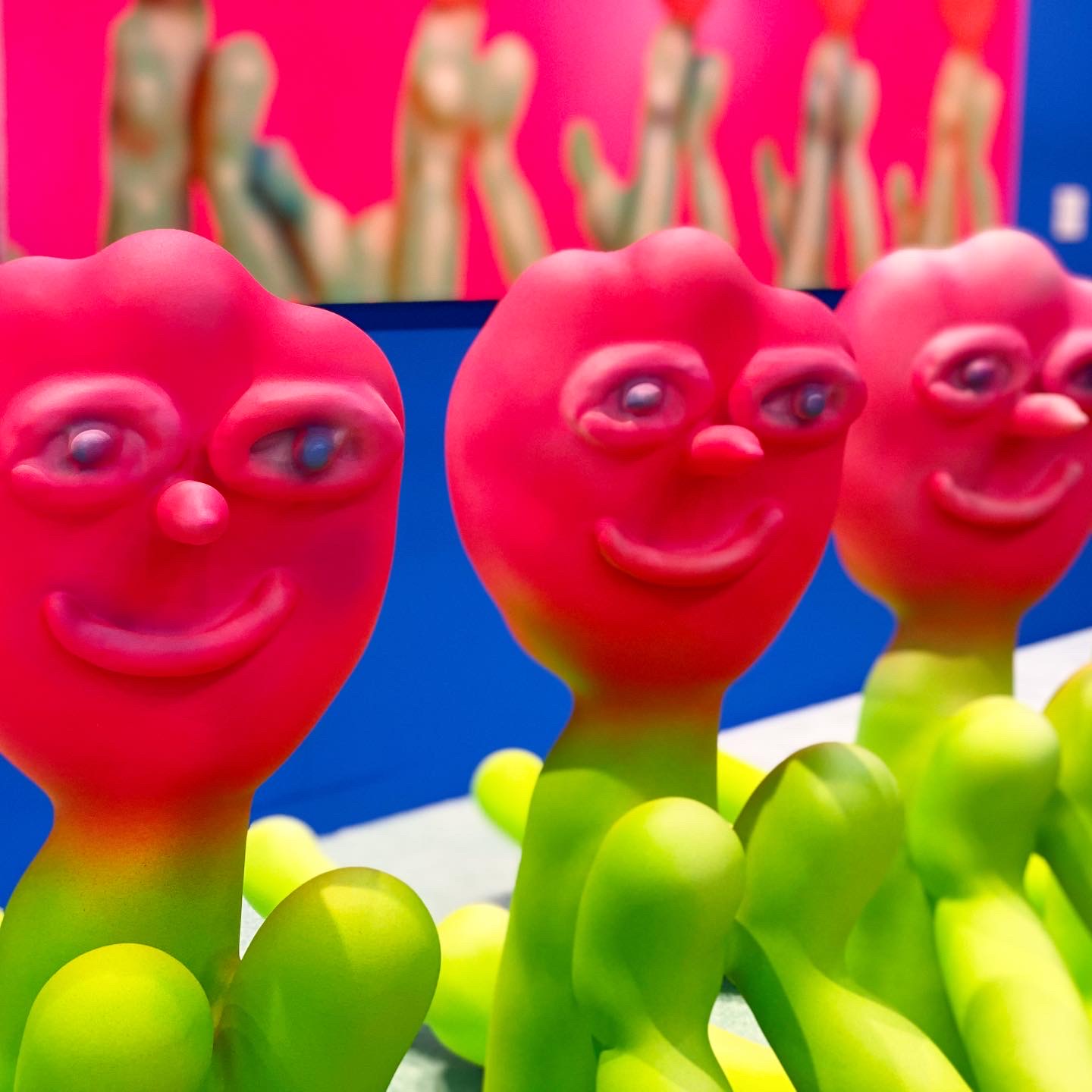 "Austin Lee's paintings at Jeffrey Deitch ... fuse graffiti with digital ideas and an electric candy-colored palette to create a sense of energy and psychic unrest."--the New York Times.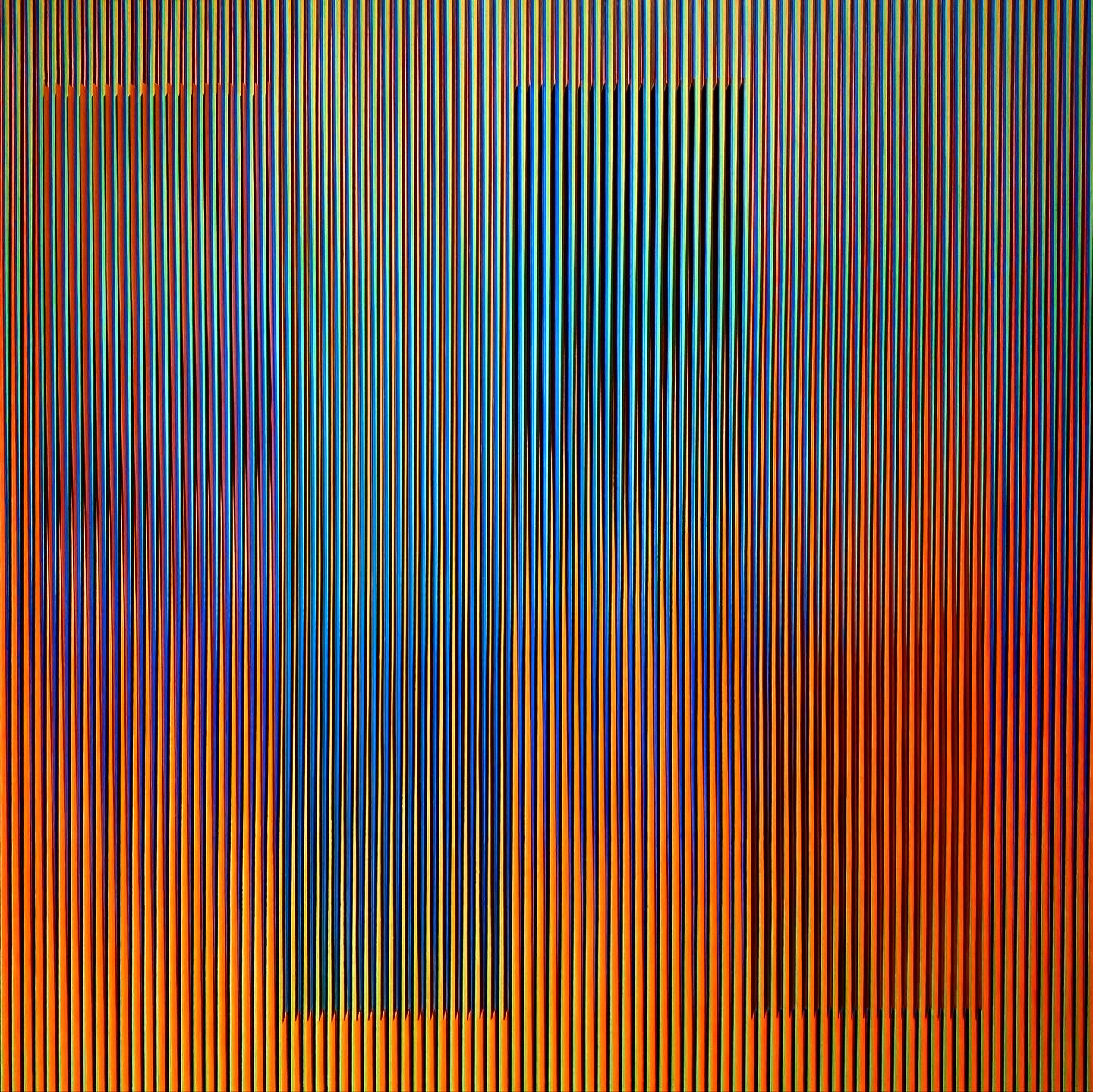 Bidimensional Research, Carlos Cruz-Diez (Venezuelan).

Cruz-Diez, who died in 2019, spent an lifetime investigating color, historically of less focus to the artistic community than matters of form. He studied how the eye works, the variations of light and the way we perceive color. His works often consist of only straight lines, as to eliminate any symbolism.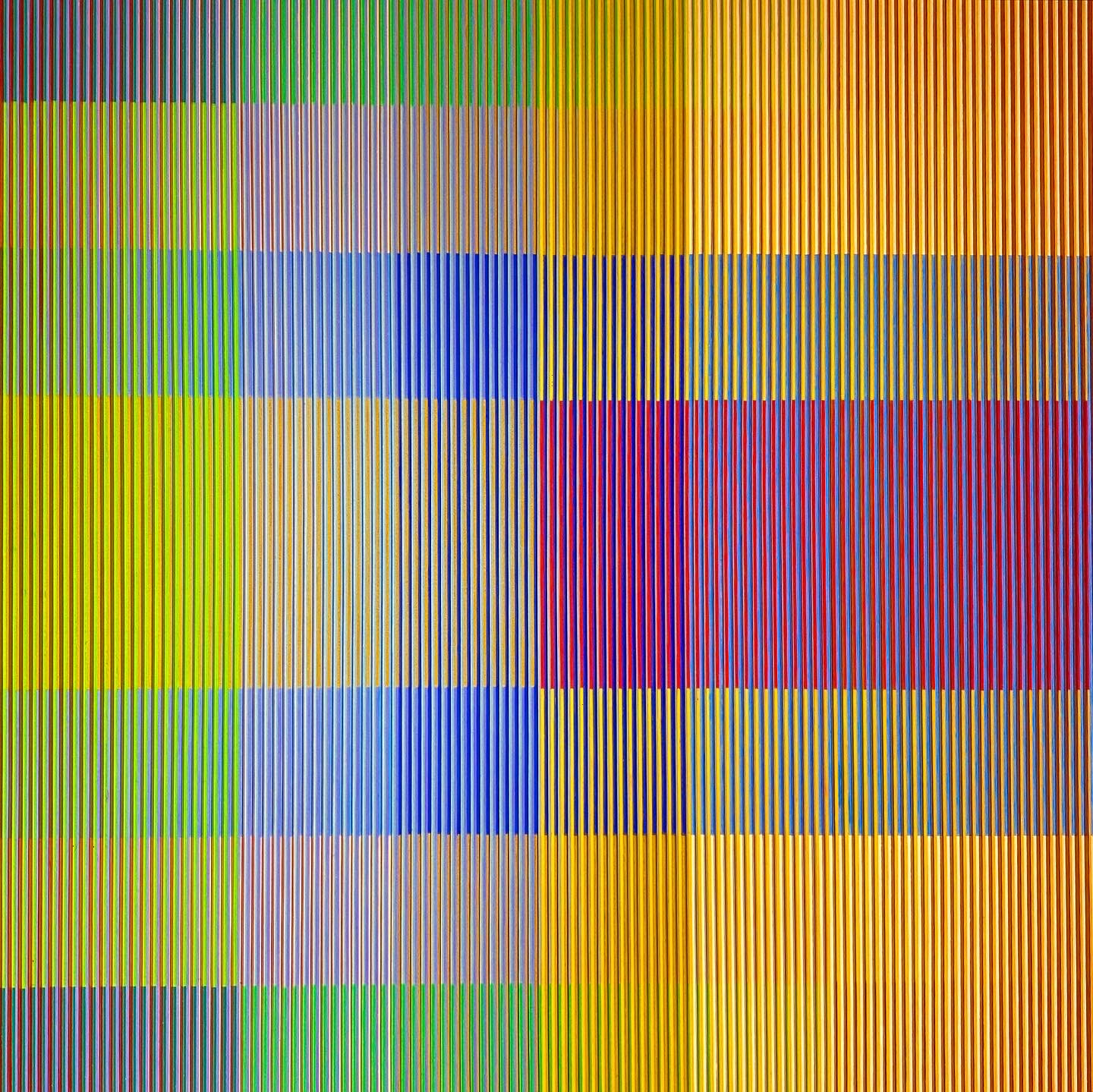 While the impressionists concerned themselves with the changing color of light, Cruz-Diez focused on the ephemeral nature of color.
"Color becomes a matter of personal preference, which is an emotional connection. Viewers connect with the color and through this find a poetry in his work." -- Quote and notes from the Cruz-Diez bio.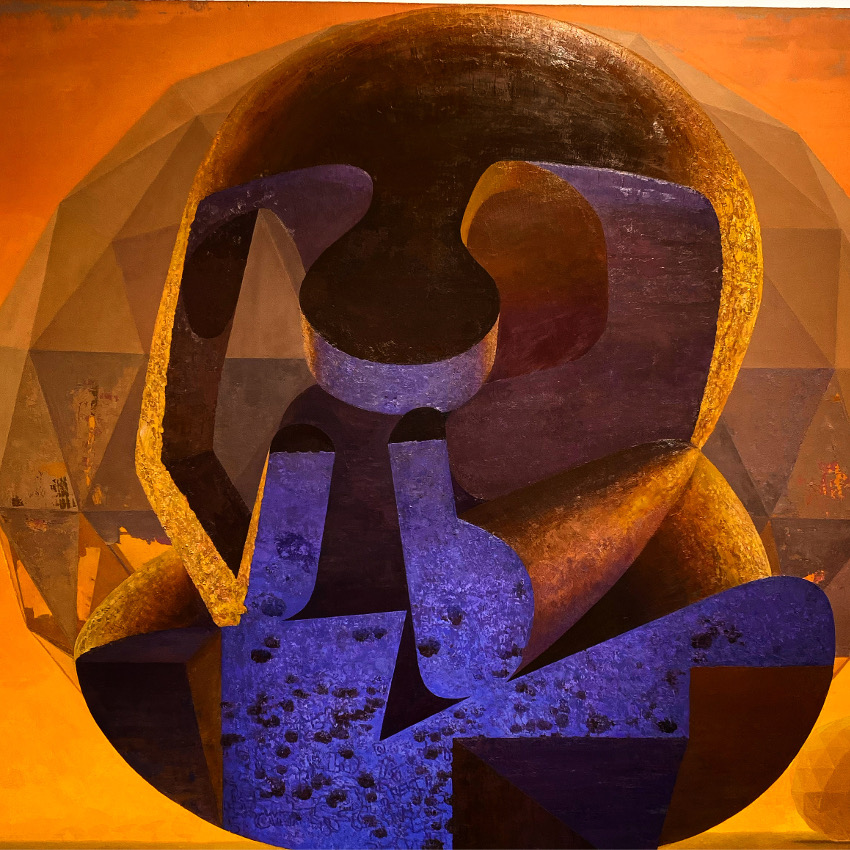 "Late Phase" Daniel Dove, Austin, Texas (Oil on canvas, 1979)

"In 'Late Phase', the viewer is offered a pockmarked sculpture before a crumbling geodesic dome, based on the Barbosa and Guimaraes-designed headquarters for Vodafone in Porto, Portugal. As the title of the painting suggests, these two structures are in decline. The view could be a presentation of relics or an inspection for restoration. The orange atmospheric light may suggest a new dawn rather than a sunset. It is for the viewer to decide if this is a beautiful ruin or potential renewal." --Philip Martin Gallery.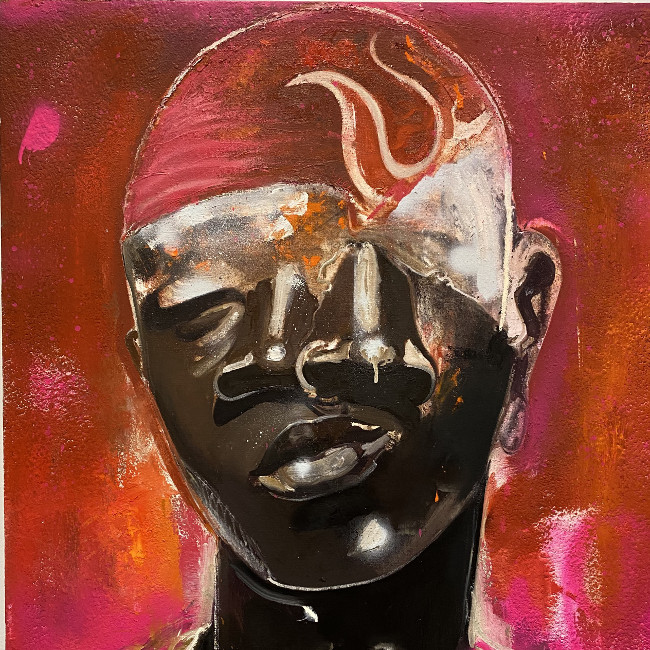 "Portrait of a Yung Bull" Devon B. Johnson, Los Angeles (oil on canvas, 2020)
"His works are made from a pulsing mix of spray paint, acrylic, and oil sticks." -- ArtNet.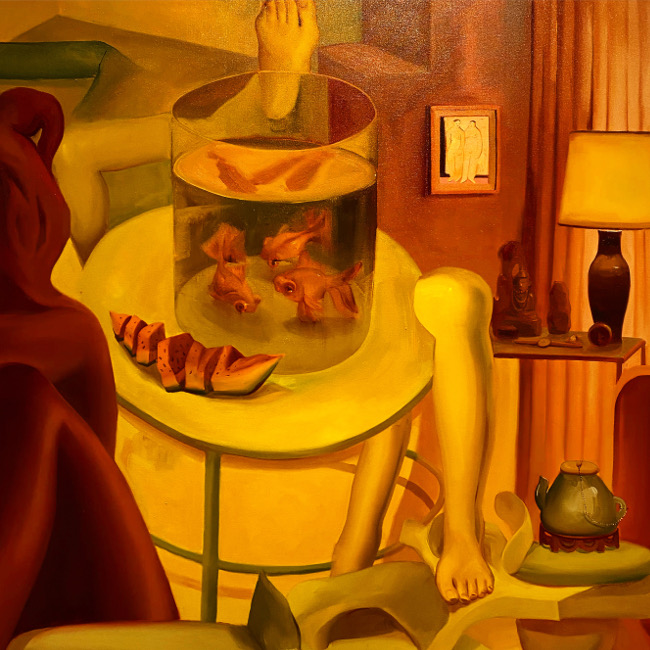 "Two Standing Nudes" Dominique Fung, Canadian (oil on canvas, 2020)

"That recognition of bodies being observed and objectified was nothing new for Fung, a second-generation Chinese Canadian woman. But reading up on Orientalism—a critique of Western exoticizing attitudes of the East, propounded by Edward Said—she became increasingly interested in flipping the script in her own practice.

Delicately rendered, like specters floated in from an antique store, [the objects in Fung's paintings] populate dream-like scenes that continue the legacy of Surrealism in their play with scale, time, and gravity. In these, the decorative language on which Orientalism relies is more than just ornamental; these ancient vessels and sculptures are animate protagonists in their own right." -- Vice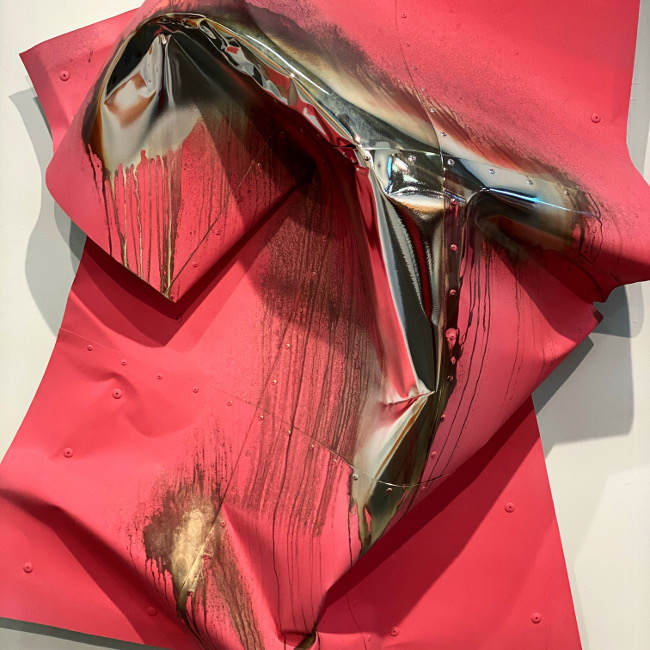 "I Am Volcano" Dorian Gaudin, French American (sculpture,2020)

"Gaudin wowed audiences with a radiant suite of crumpled aluminum, concrete and steel abstractions that evoke both glamorous hot rod accidents and the truth-to-materials forms of the Russian Constructivists. While these arrangements are technically static, Gaudin offers them as a possible 'invitation to imagine the movements that initiated them.'

The way I think of animating an object is by trying to find its own personal way of moving,' says Gaudin" -- Cultured.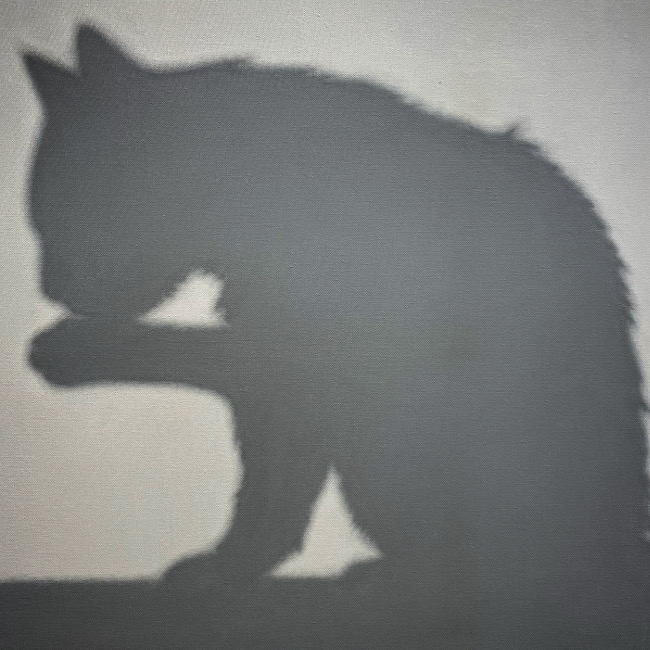 "Shadow #1418" (series) Jira Takamatsu Japanese (acrylic on canvas, 1997)

Takamatsu's "most celebrated works were the 'Shadow Paintings,' begun 1964, in which he painted the isolated shadows of solitary figures and items in delicate grey. These were inspired by images of shadows in 19th-century Japanese woodcuts, as well as the way in which screen doors capture the silhouettes"--Artsy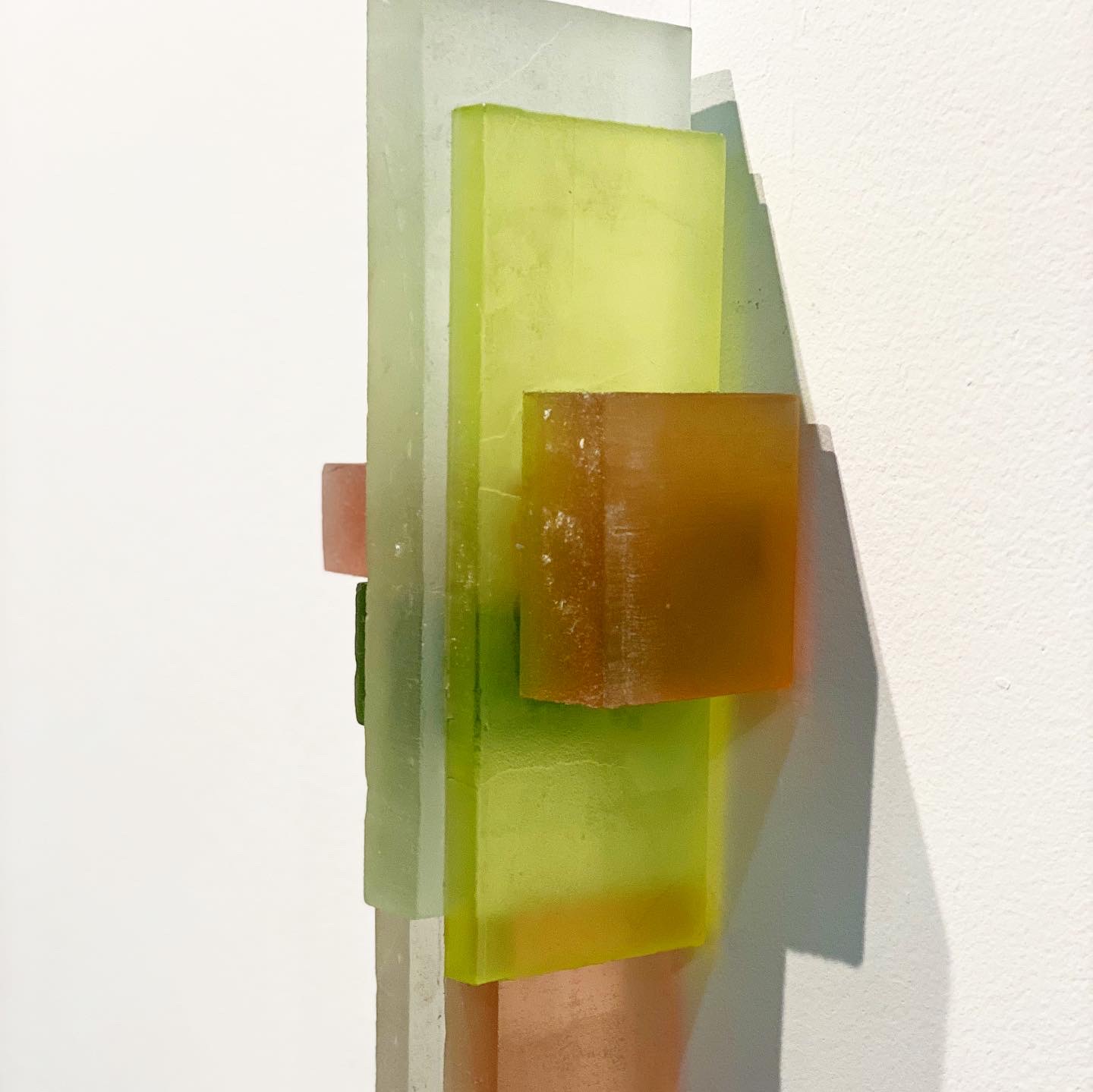 "Shapeshifter" (series) Kai Schiemenz German (sculpture)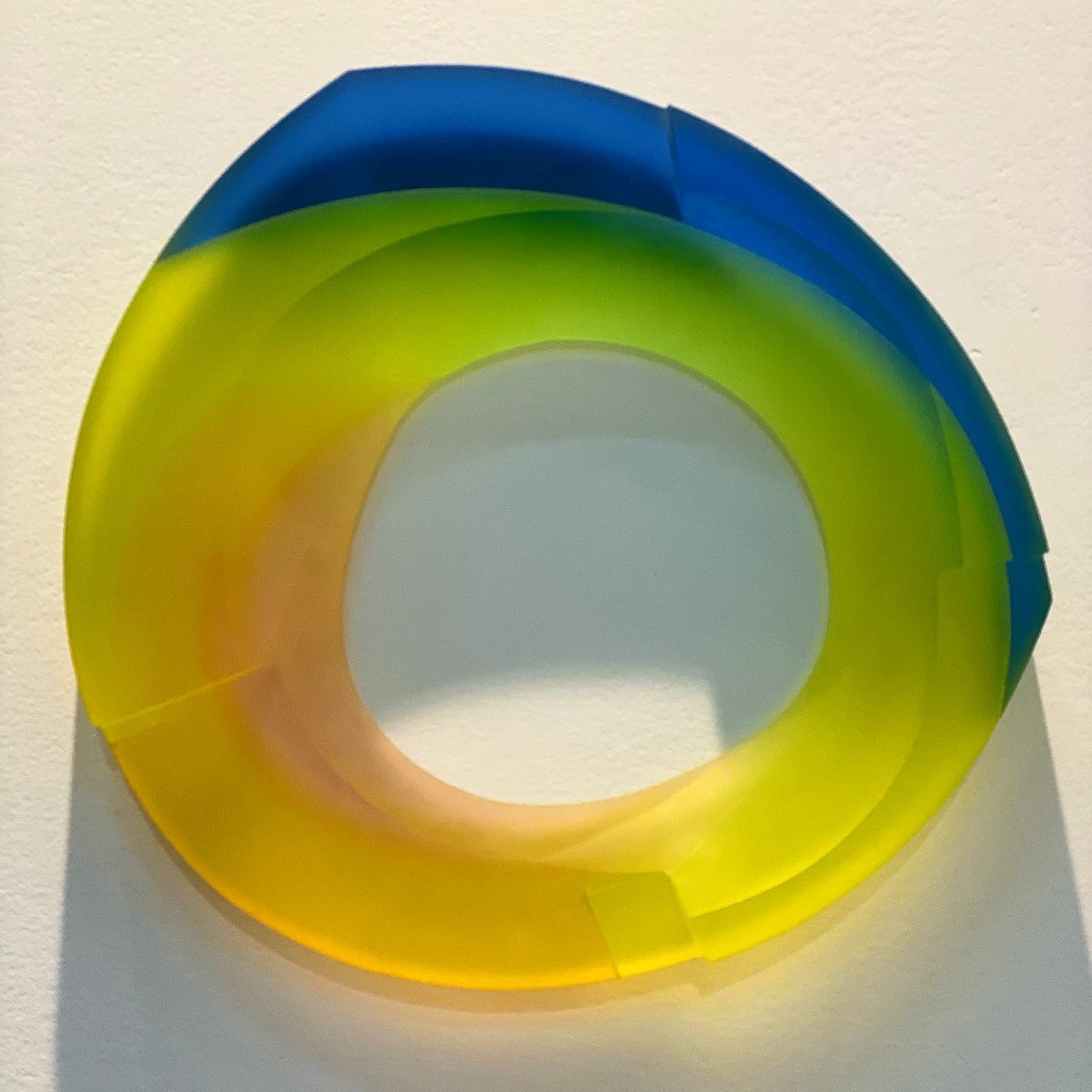 "Schiemenz uses lines of sight to construct spaces whose permeability enables them to involve the viewer directly. At the centre is always the question of the influence of the built surroundings and the urban landscape on people." -- Occula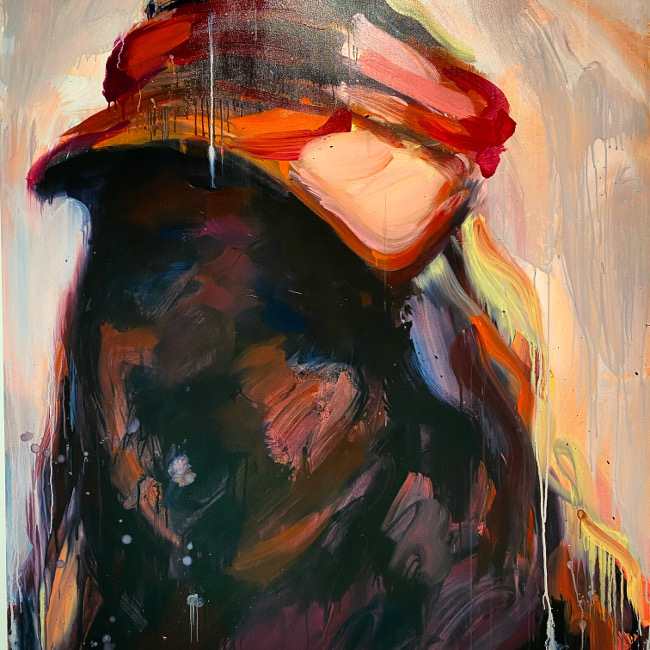 "Return" Laura Lancaster British (acrylic on canvas, 2019)

"Lancaster paints gesturally, using broad strokes that appear to blur the images; sometimes her paint application is so thick that the strokes drip and distort surrounding forms and give her work a ghostly feel. Lancaster's palette is usually ghostly and muddy" -- Artsy.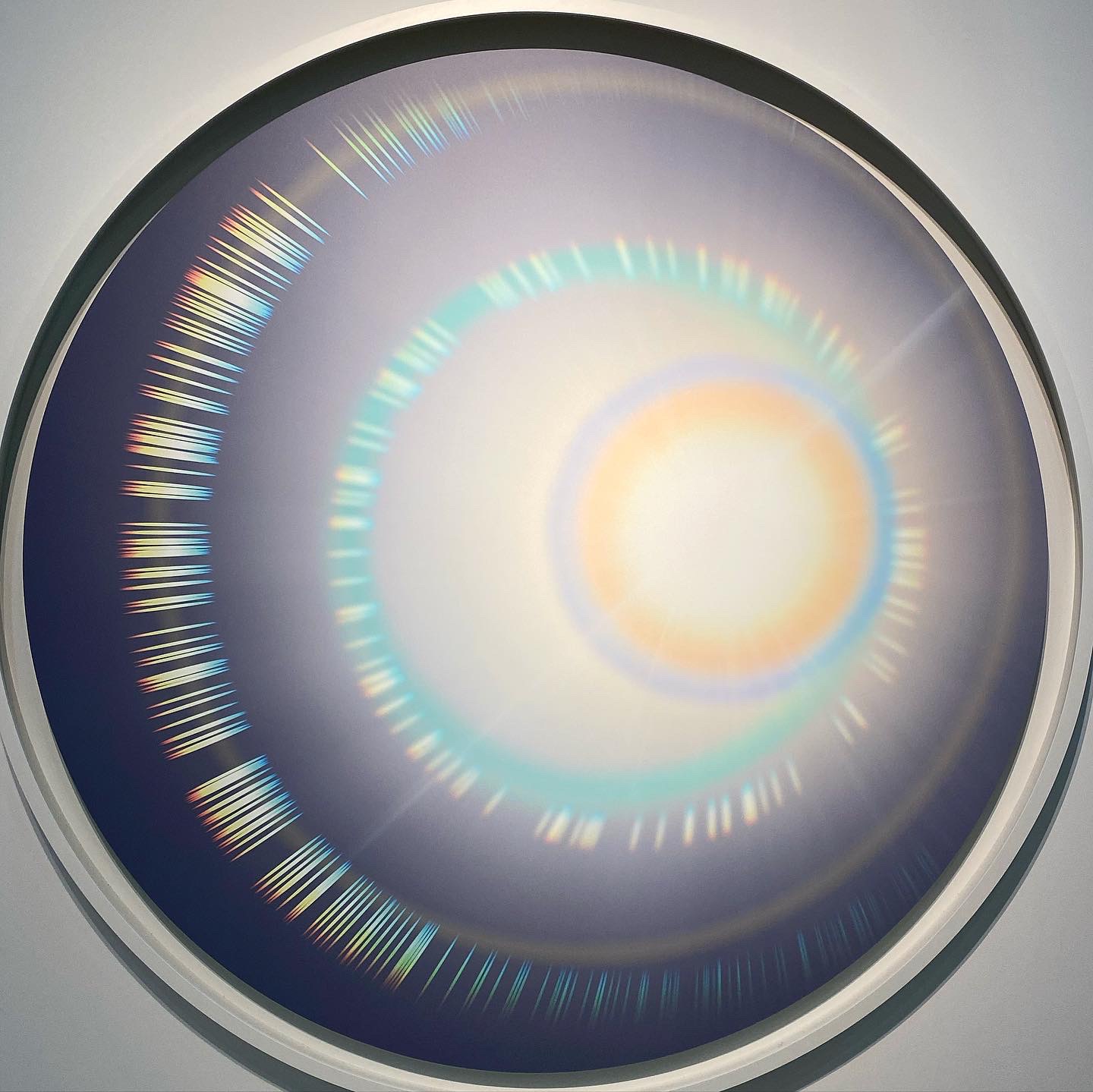 "Radiant Being VI" Moricko Mori Japanese (Sculpture, 2019)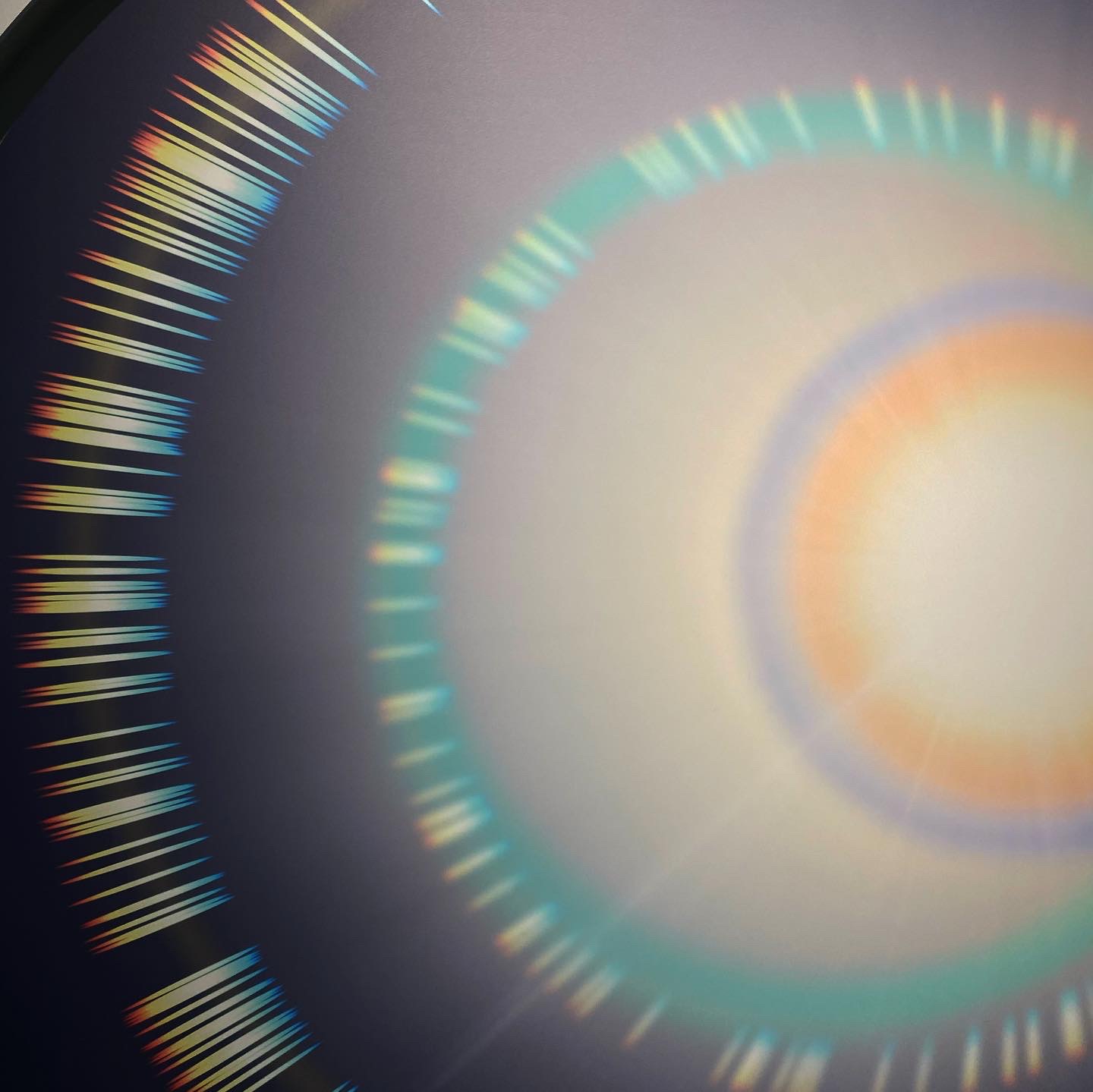 "I am interested in circulating past iconography in the present in order to get to the future" -- Moricko Mori, ArtNet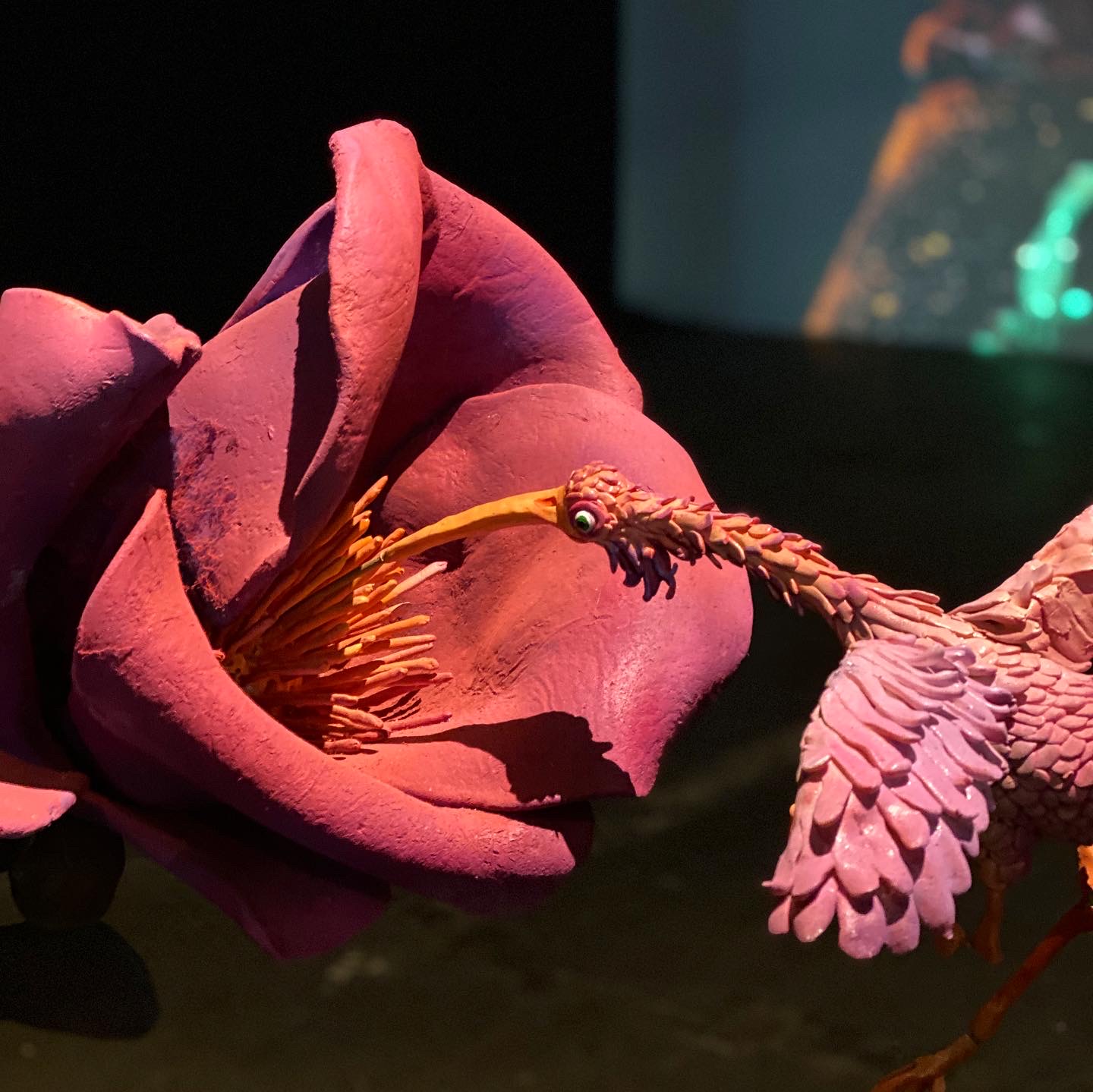 Clay figures from " One Last Trip to The Underworld," by Nathalie Djurberg and Hans Berg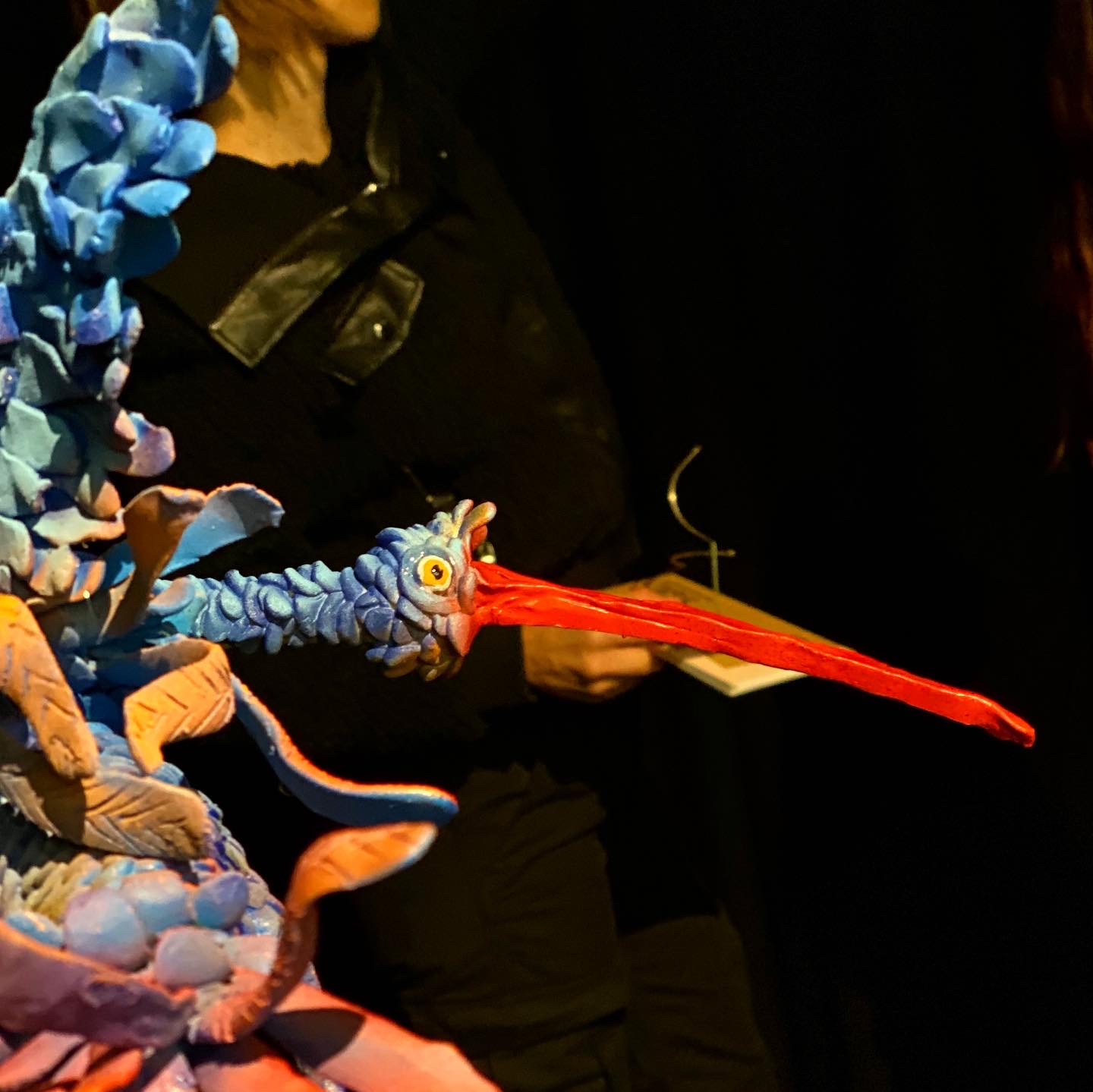 "Djurberg and Berg's collaborative works conjure surreal landscapes that explore the shadows of human subconsciousness. Using sculpture, stop-motion film, sound, and immersive installation the artists construct narratives that speak to emotional tension, confliction, sexual impulse, and violence..."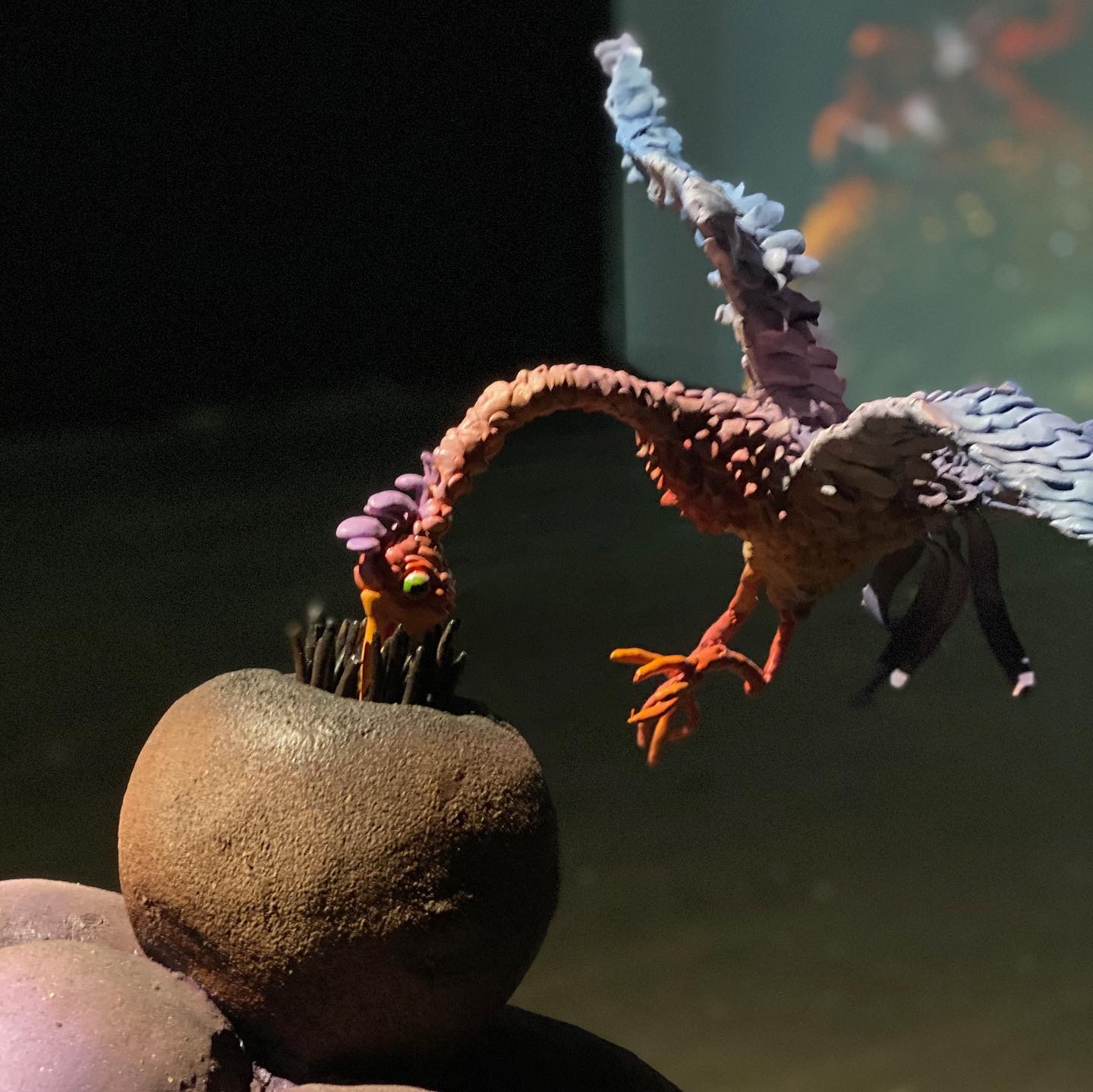 "The formal qualities of the work—seductive colors, visceral textures and hypnotic music—enhance the emotional dimension and challenge our way of seeing."--Tanya Bonakdar Gallery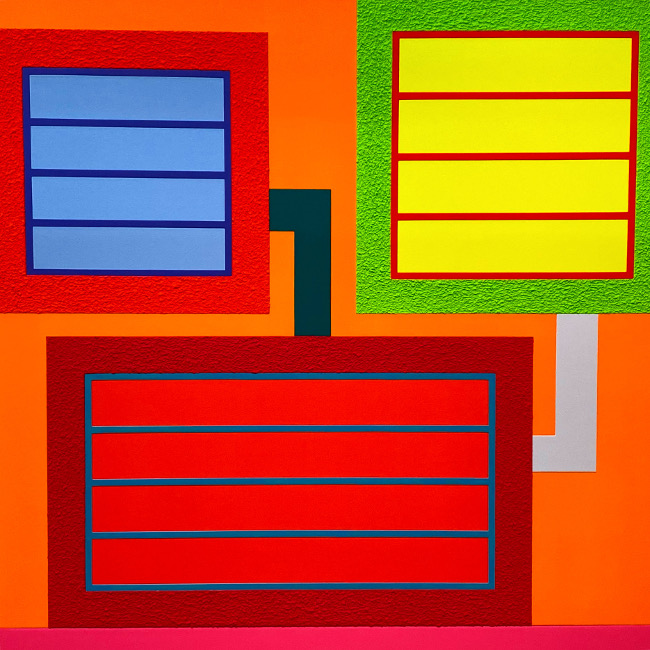 "Turning Point" Peter Halley, American

"Space became geometrically differentiated and partitioned. Circulatory pathways, the omnipresent straight lines of the industrial landscape, were established to facilitate orderly movement,"--Peter Halley.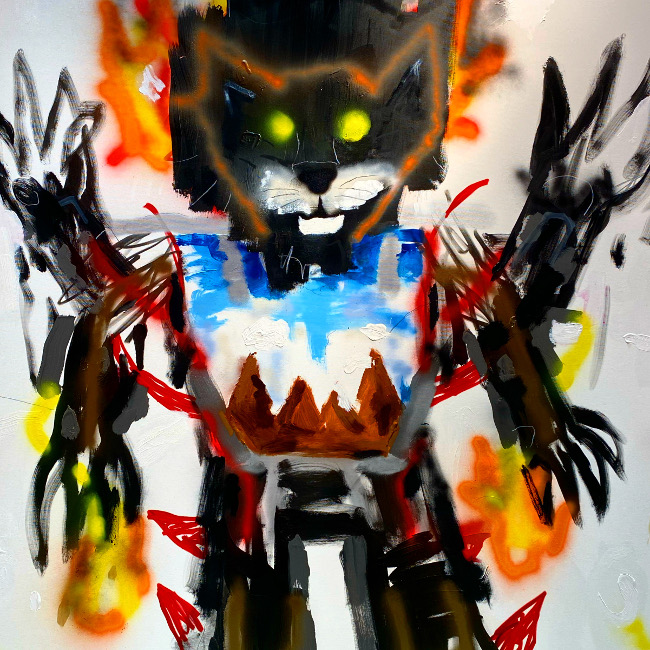 "Mountain-Eater" Robert Nava Chicago.

"Nava's practice creates its own mythology. His paintings fuse abstract mark-making with child-like figuration that depicts supernatural beings such as witches, ghouls, monsters, and dragons. The works combine the light and the dark, exploring themes of violence, nonsense, folklore, and fantasy." --Avant Arte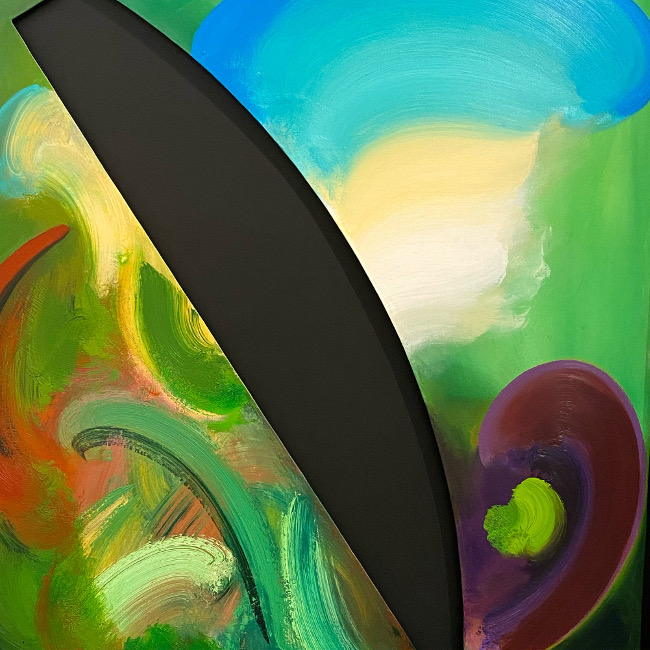 "Blackbyrd" Robert Tillyer English

"The real crux of the problem is that painting as an activity has become marginalized [...] My thinking is to find room for its continued expansion, I'm particularly interested in tracking the change in painting in terms of surface, to one of physicality; a conversation between illusion and reality."--Tiller, quoted in ArtNet.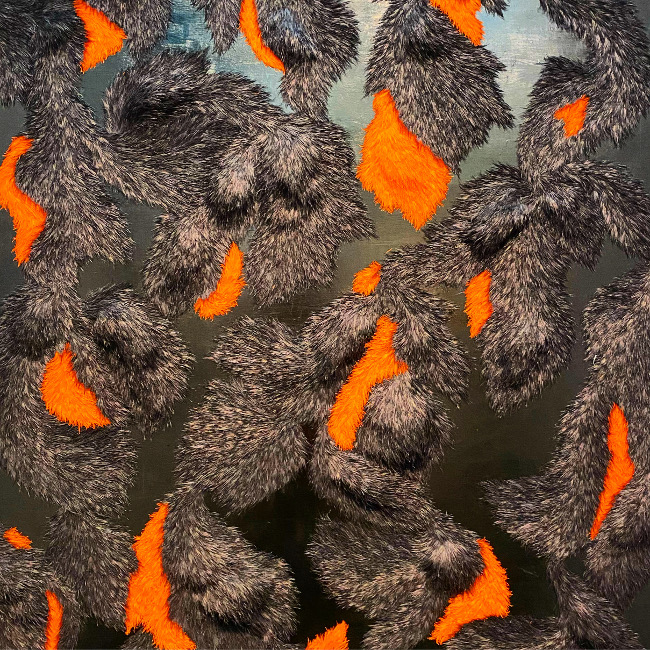 "Composite Animal Skins" Wu Wei Chinese (paper on canvas, 2019)

"Wu's works are full of sensual desires, involving topics of civilization, barbarism, and mythology, looking for new feelings and possibilities in materials and space. The artist cuts and restructures paper, presenting furry textures. The 'beastly pattern' and certain kind of 'godly creature' with a vivid colour appears in parts, or interchangeable forms, and presents new meaning with the pure, abstract formal elements."--Tang Contemporary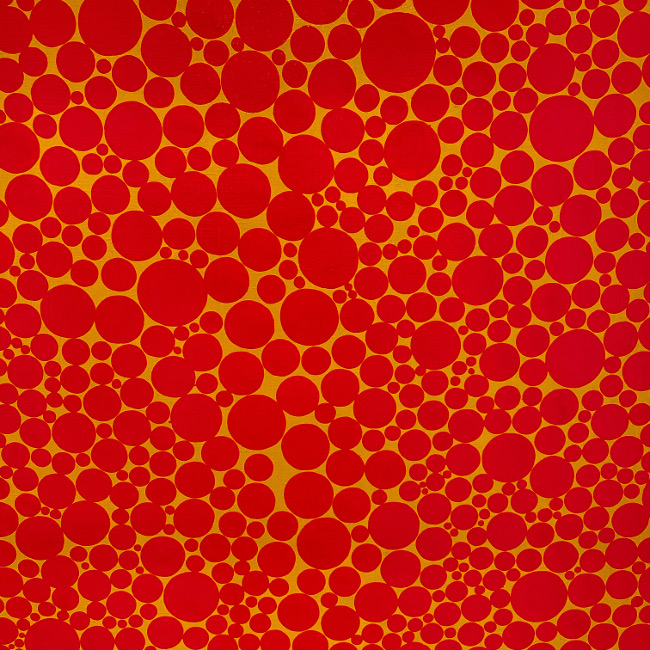 "Dots" Yayoi Kusama Japanese (acrylic on canvas, 1989)

"Around the age of ten, Kusama begins using polka dots and net motifs in her drawings, watercolours, pastels and oils. She later attributes this to a series of hallucinations, the result of a volatile family environment."-- Queensland Art Gallery & Gallery of Modern Art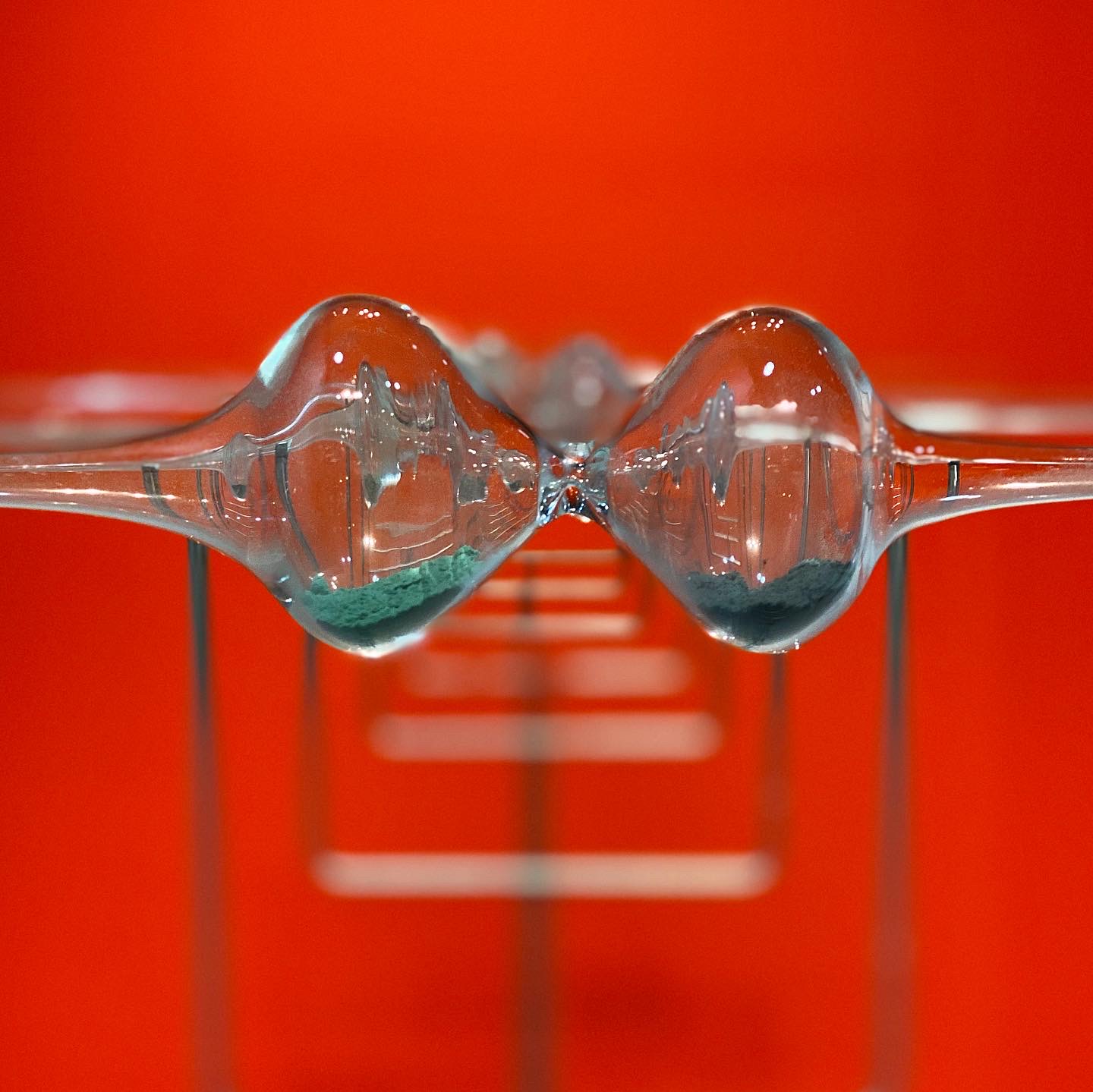 "$7.25" Agustina Woodgate Argentinian.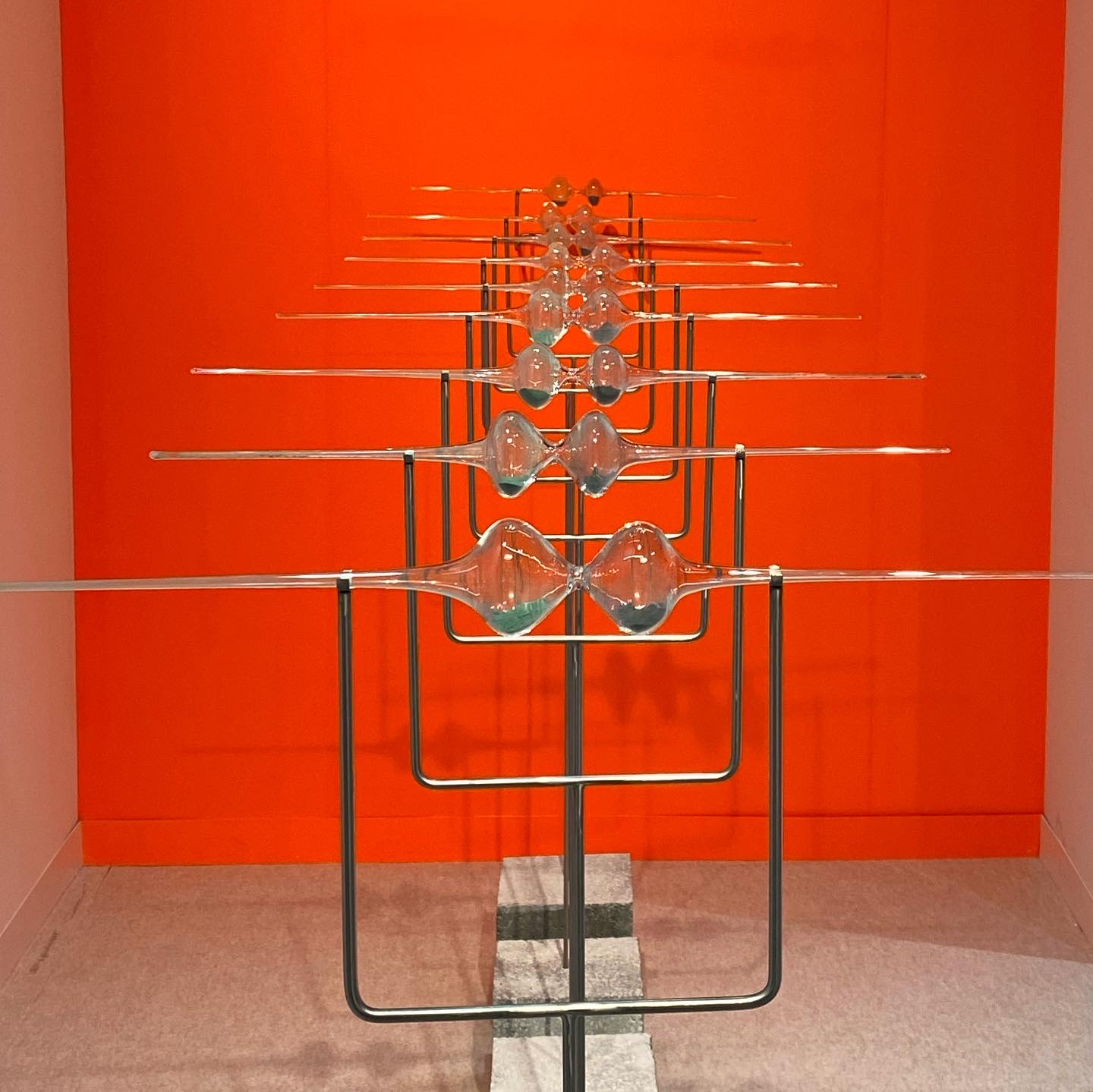 This installation art "redefines the relationship between time and labor, composed of disintegrated $7 bills displayed in hourglass-shaped containers, and a quarter embedded in each pedestal" to represent the minimum wage many Americans are still paid.--WhiteWall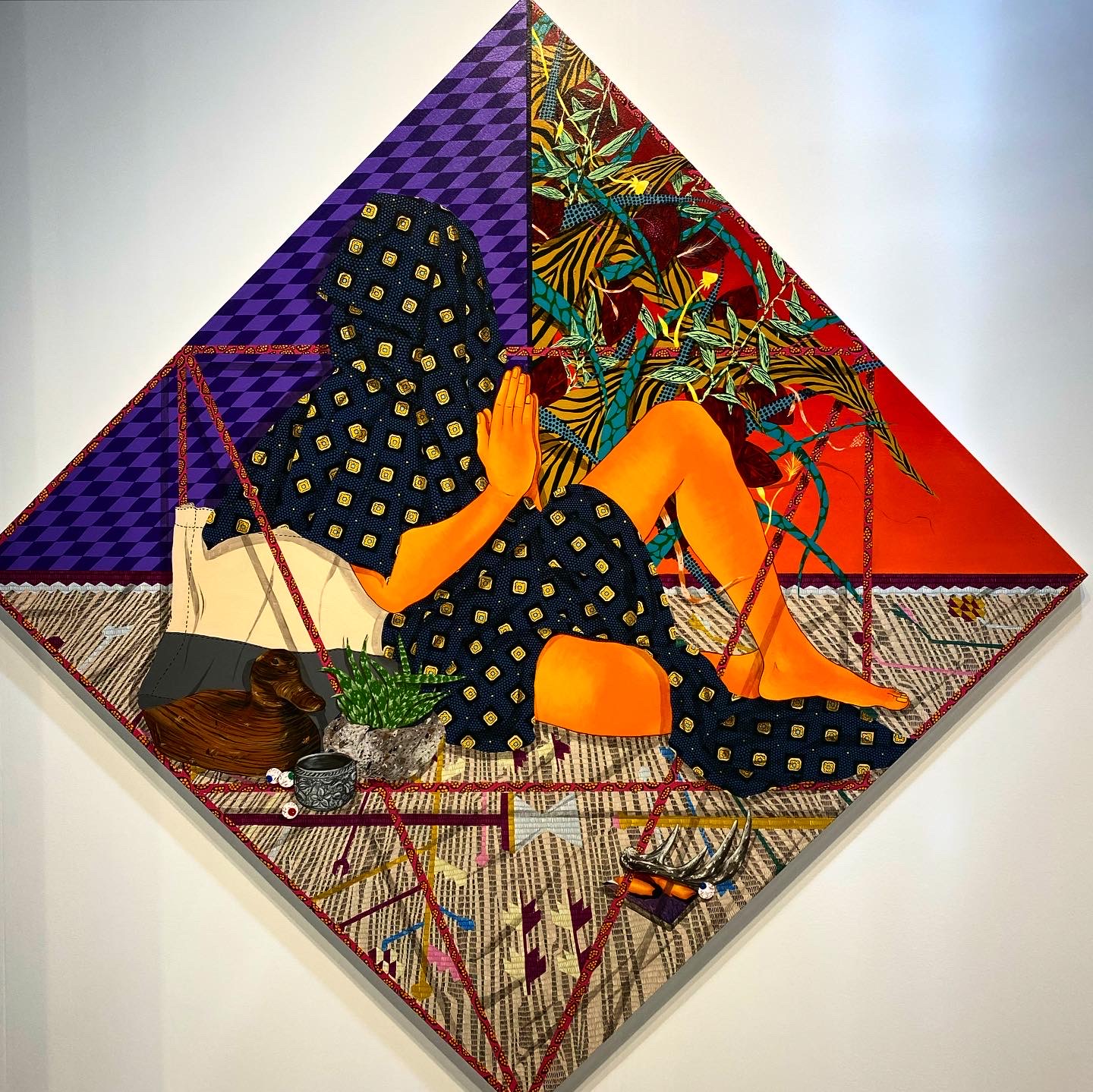 "The Sun, The Moon, and The Truth" Amir H. Fallah Islamic - Los Angeles (acrylic and collage on canvas, 2018)

"Portraits of veiled subjects capitalize on ambiguity to skillfully weave fact and fiction, while questioning how to create a portrait without representing the physicality of the sitter. While the stories that surround his subjects are deeply personal and are told through the intimate possessions they hold most dear, his work addresses generational immigrant experiences of movement, trauma, and celebration."-- Museum of Contemporary Art Tucson.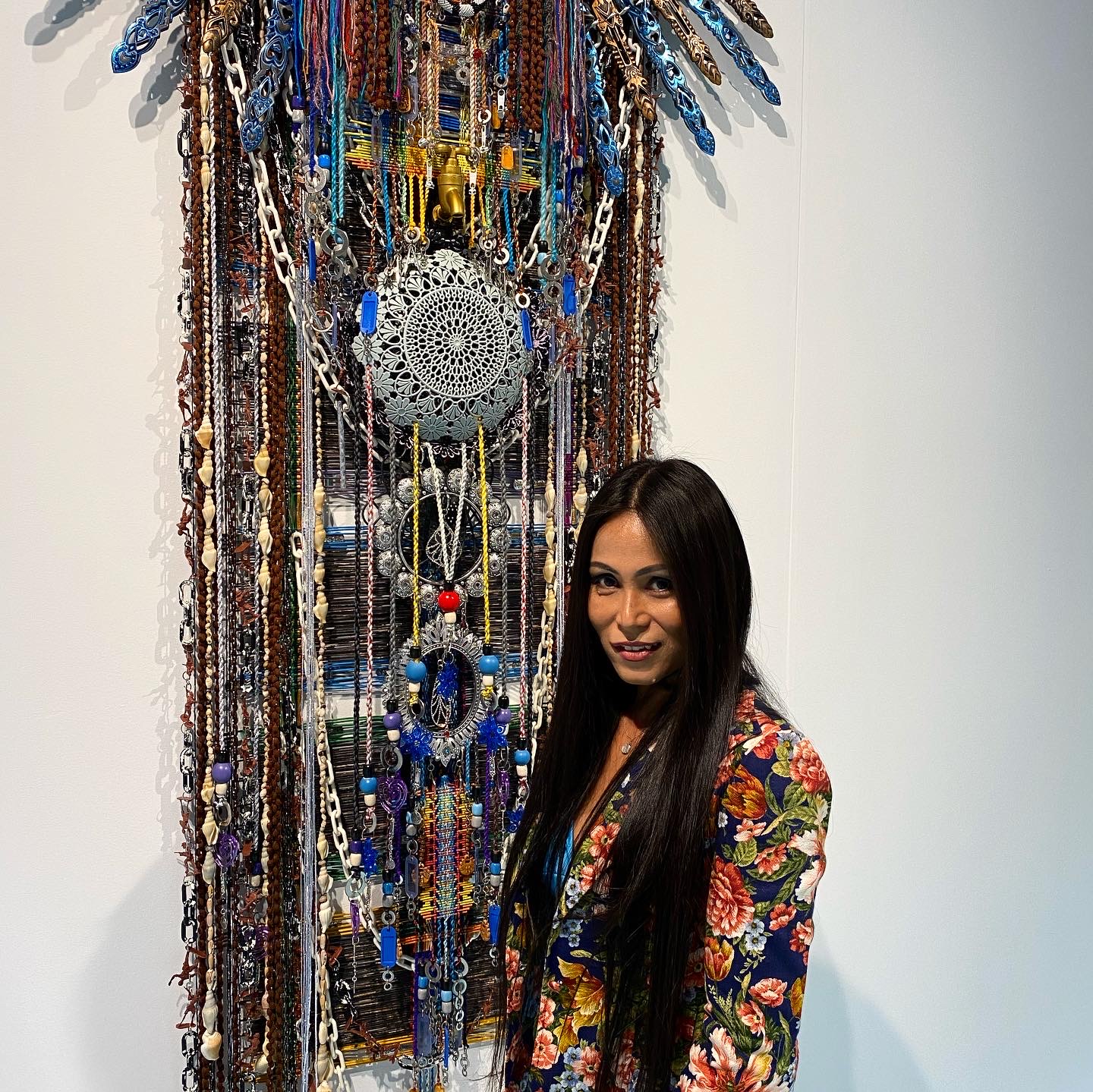 The totemic found-art sculptures of Anne Samat, Malaysian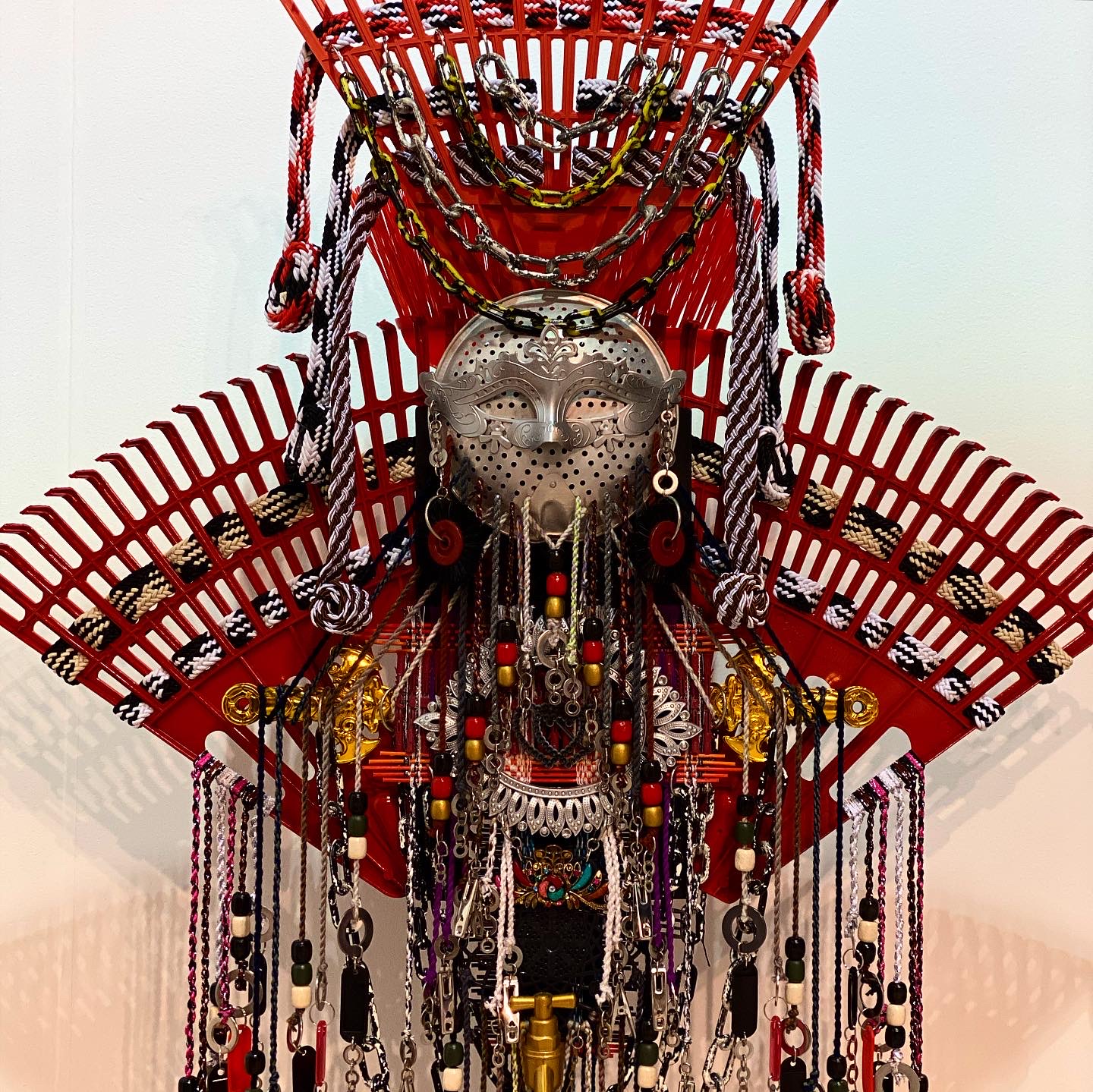 "The mediums I use in my work are not typical materials like yarn. I still use them, but I mix them with unconventional materials like rattan sticks or metal. Whatever I can weave, I just put (the material) into my work" --Samay, The Star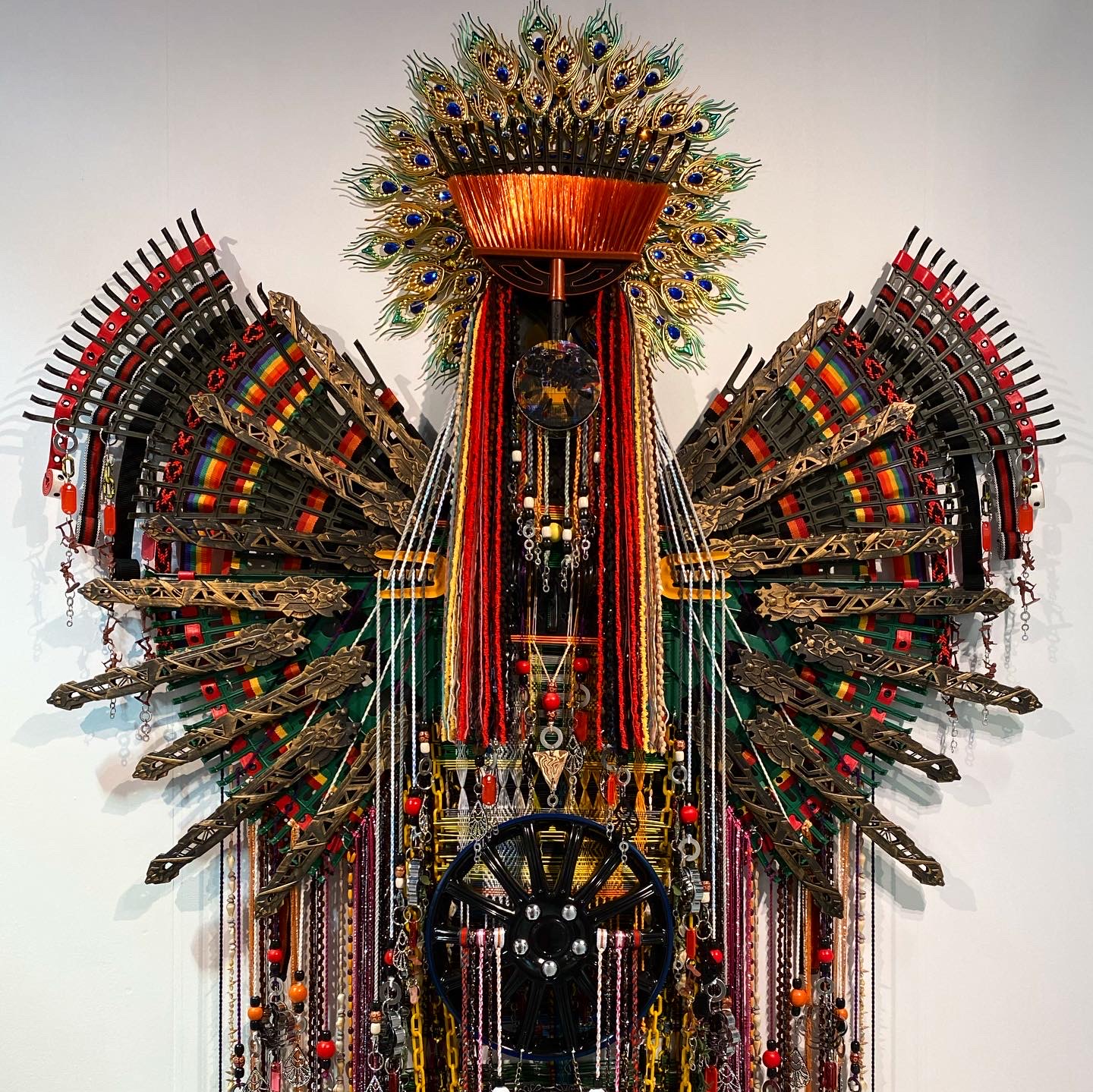 "Beads or PVC sections become the veins and bones; a broom's brush, the hair; or a mosquito coil holder, a face. Inspired by an ancient tale of love between a princess and a fisherman, Anne's sculptures evince her desire to merge the feminine and masculine. Simultaneously stoic guardians and playful individuals, they demand our gaze, and we are compelled into relation with the Other." -- Elevations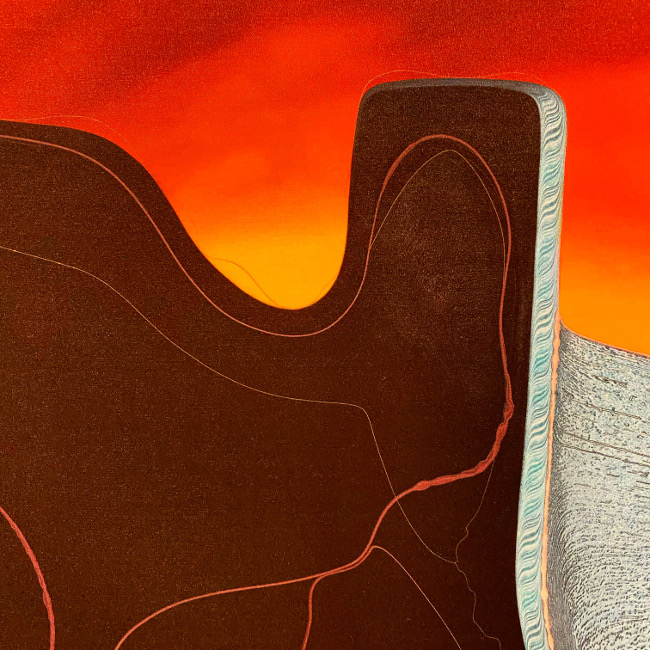 "Kinda Dark" Asger Carlsen, Danish (Photography, 2020).

"I have no desire to photograph naked girls" (Vice).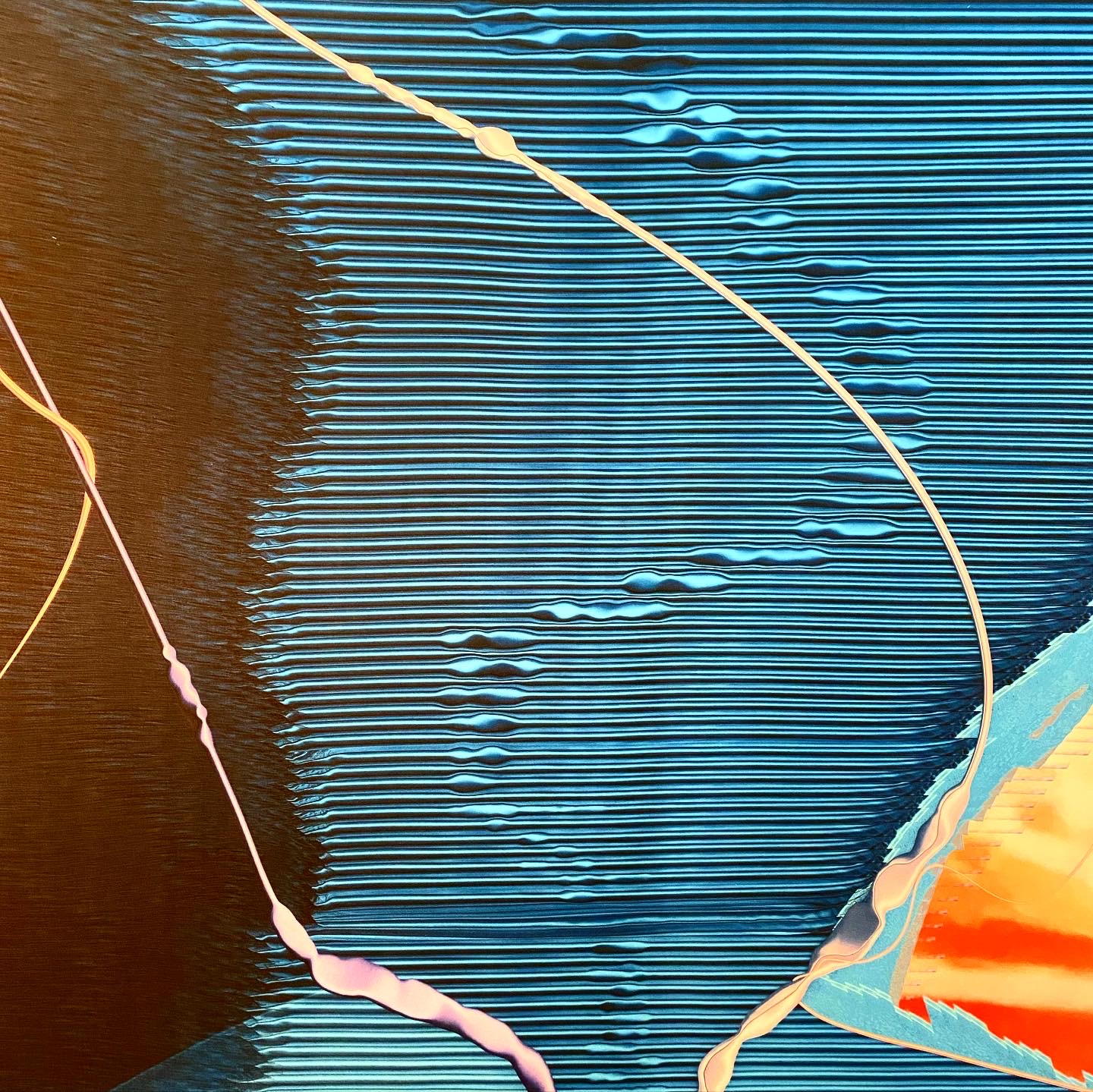 "Procedure" Asger Carlsen, (Photography, 2020)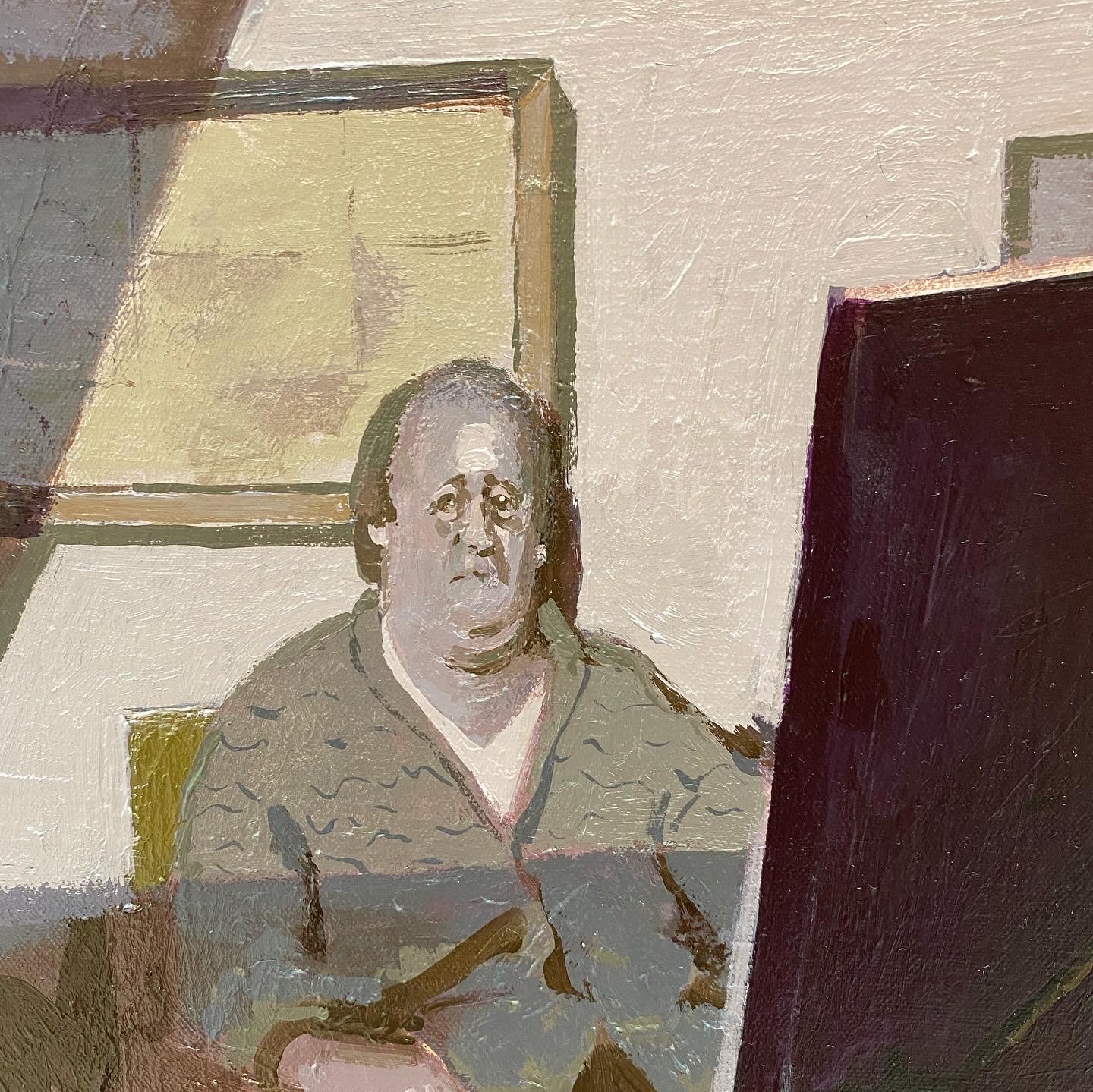 ""Insomniac 2" Matt Bollinger (2019)

Bollinger "is an archaeologist intent on examining the artifacts of a bygone era and the role they might have played in someone's life" -- Hyperallergic. (See More)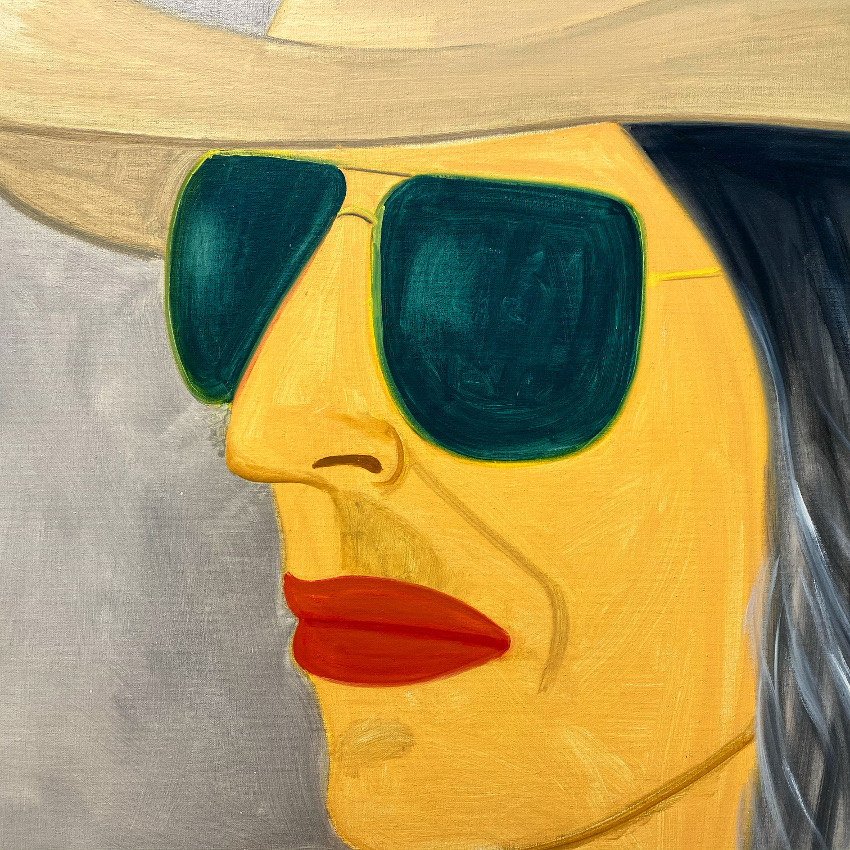 "Ada," Alex Katz (Oil on Linen, 2017)

Alex's wife "'Ada gave him a complex human presence that I don't think I had seen before in his work,' Katz's friend Sanford Schwartz, the writer and critic, told me. Katz has painted her more than two hundred times, and she is the subject of countless drawings and prints" --New Yorker.