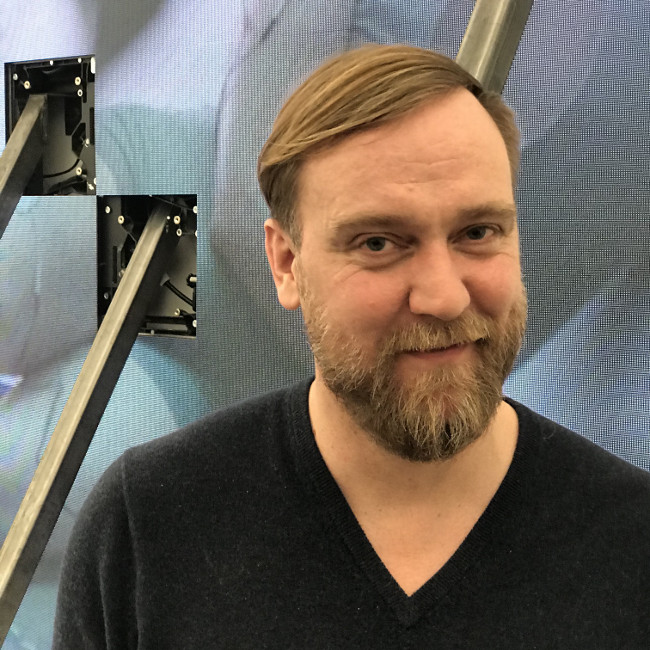 The human body is moved by electricity, both emotionally and physically. Internally, cells carry a slightly negative charge, forming a tension with positively charged surrounding membrane. Letting in some of this positive charge, the cells spark electrical pulses, which align to form movements, thoughts, behaviors, in a way that is not fully understood.
And just as people are moved by internal electricity, they are also driven by external sources of energy as well, the electronic din of our daily surroundings. In his latest, just-closed, exhibit at the Perrotin NYC gallery, Danish artist Jesper Just, looked at how the electricity of the individual intersects with that generated from the outside.
Large, multi-panel displays, with sections forcefully removed and extended into the gallery space, their wires and internals hanging out, show video footage of dancers, their own bodies wired in to medical devices monitoring their vitals. Soft romantic classical music plays in the background, drawing our own emotions into play. It's an eerie exposure of our communication networks, which are normally rendered invisible. Here, their disassembled electronics form a garden into which we wander, and create our own narrative.
Do we add our personalities to the machines, or do the machines control us?