American painter Edward Hopper was a painter of light, the real painter of light. He was also a painter of loneliness. Both themes play heavily in the Virginia Museum of Fine Arts' current exhibit of Hopper's work, "Edward Hopper and the American Hotel."
A second wave of Ashcan 'realist' artists, with time clocked in Paris at the tail of impressionist movement, Hopper painted sparse oil landscapes, using a profound sense of light. He denied being overly influenced by the impressionists, though, as Justin Bua argues on the Art Attack podcast, Hopper brings an impressionistic sensitivity to the U.S. landscape, his light streaming brilliantly across his buildings and landscapes.
In many of these paintings, there are few people milling about. Or if they are present, they appear solitaire, not communicating with one another. The wooden-ness of how Hopper painted these people was no accident -- he was a brilliant drawer -- but their stiffness accentuates the overall poetry of his paintings, Bua argues. The hotel and the travel lodge were frequent subjects of Hopper, where people were strangers, passing through to other destinations. Many subjects look out of windows, or are captured in private, though mostly mundane, moments. They look sad, wistful, or they look away.
Hopper anthropomorphized loneliness -- perhaps even his own -- upon the backdrop of twentieth century America.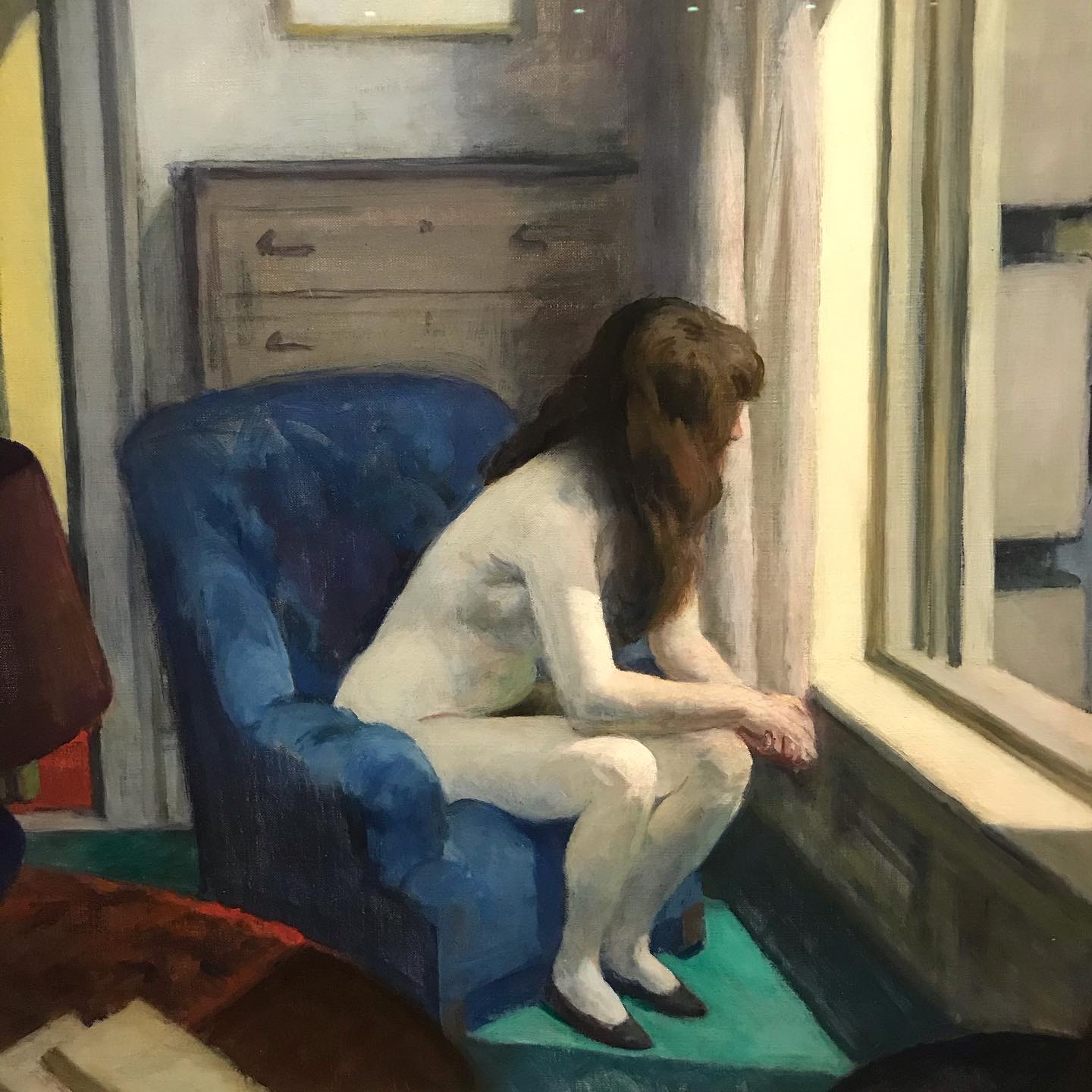 "11 A.M." (1926)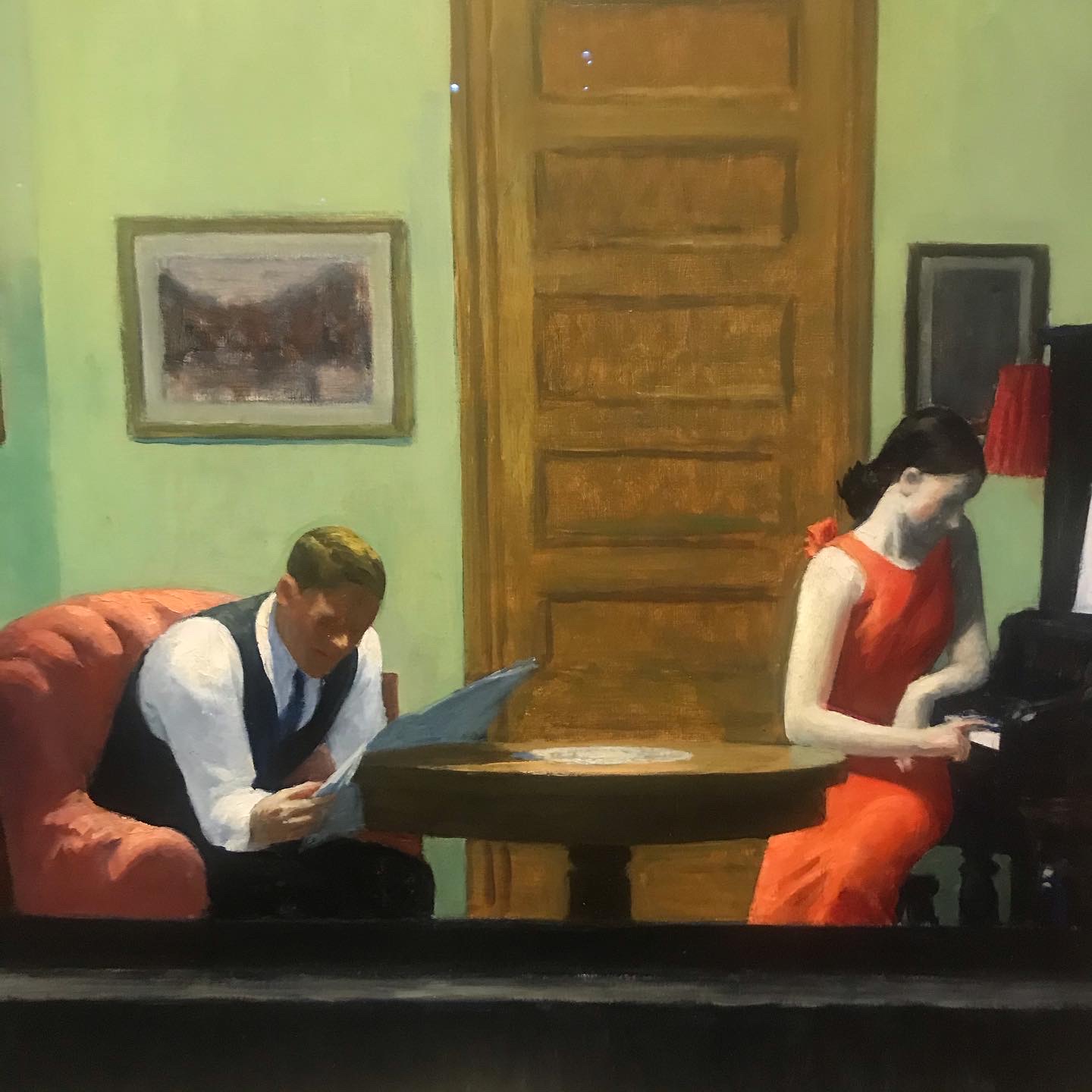 "Room In New York" (1932)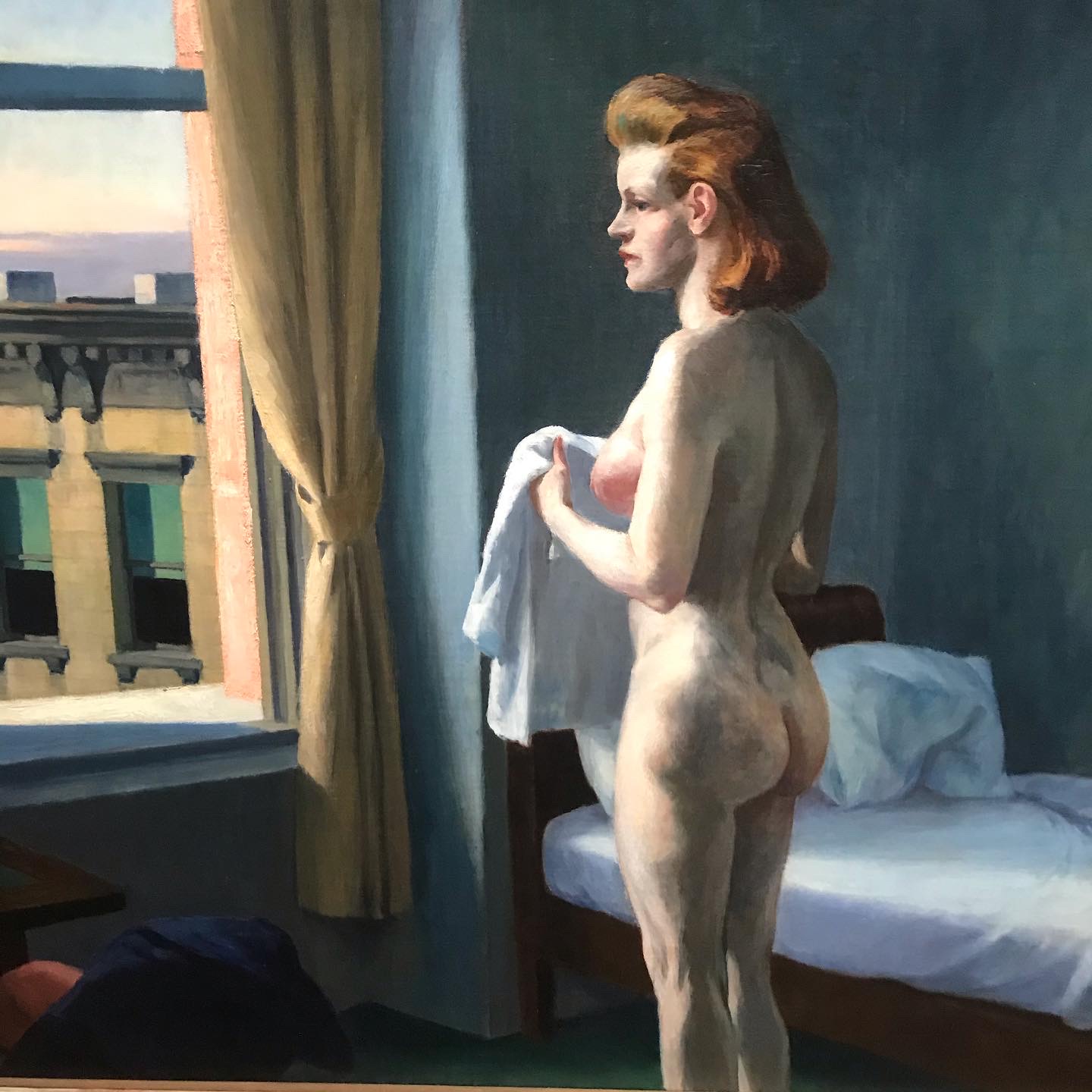 "Morning In The City" (1949)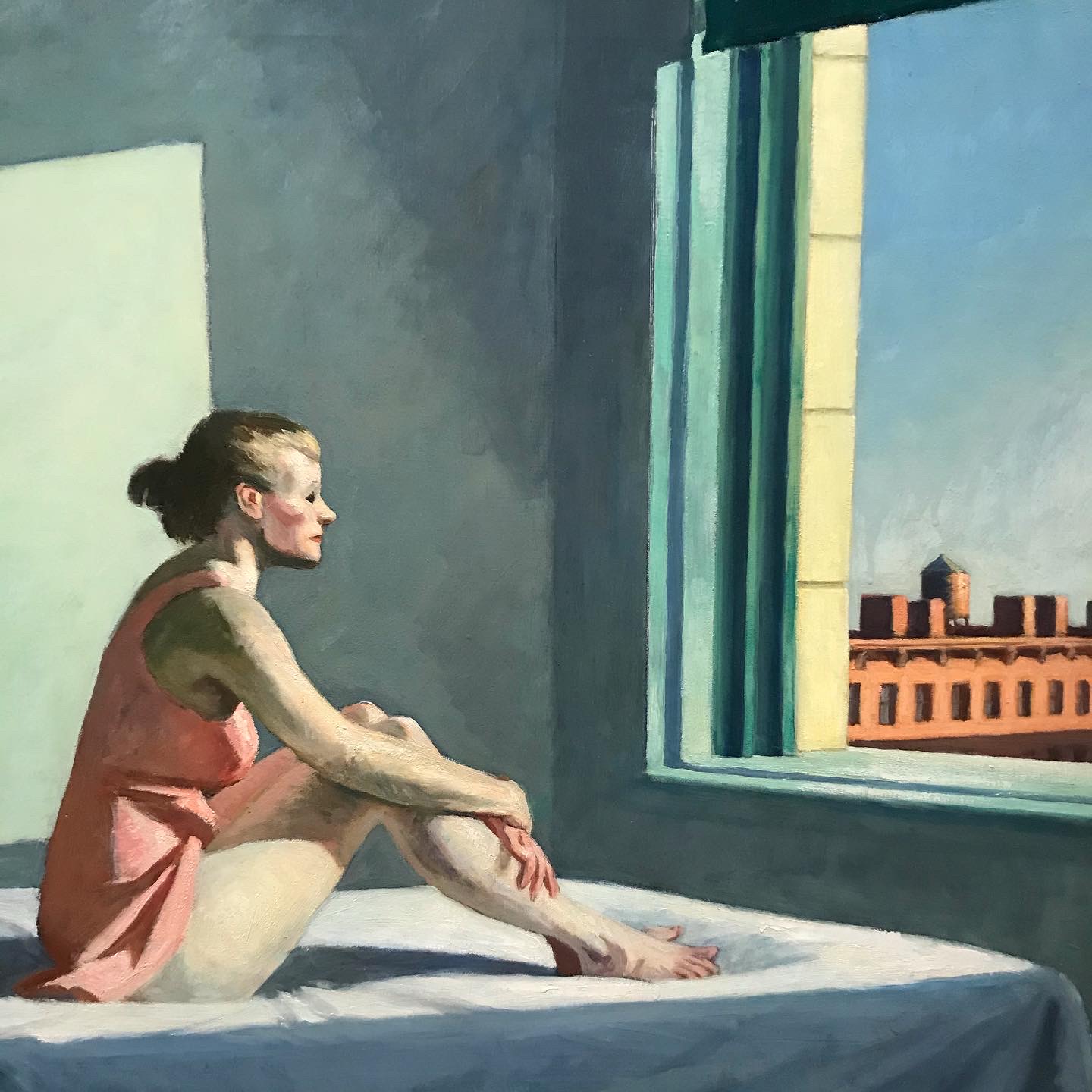 "Morning Sun" (1952)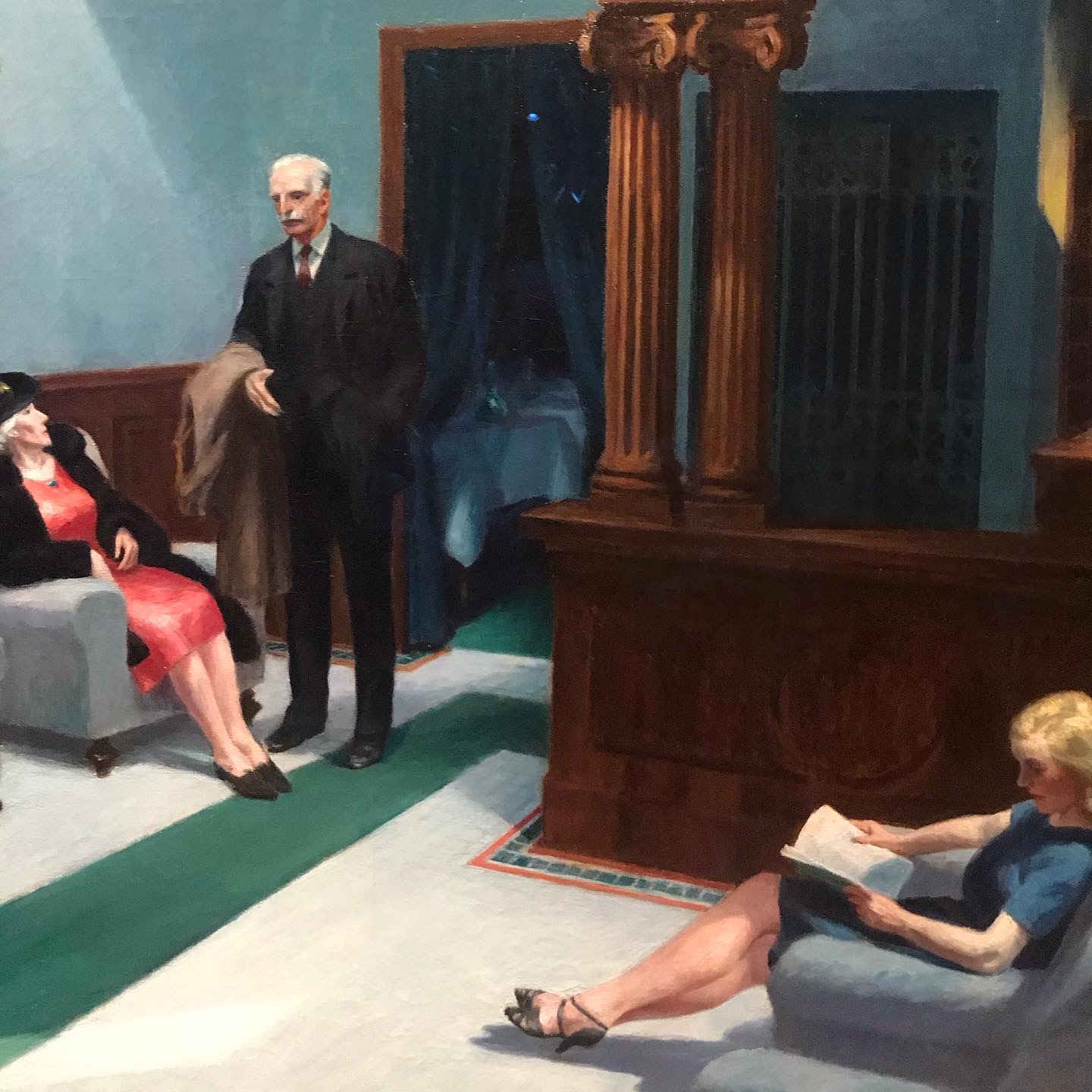 "Hotel Lobby" (1943)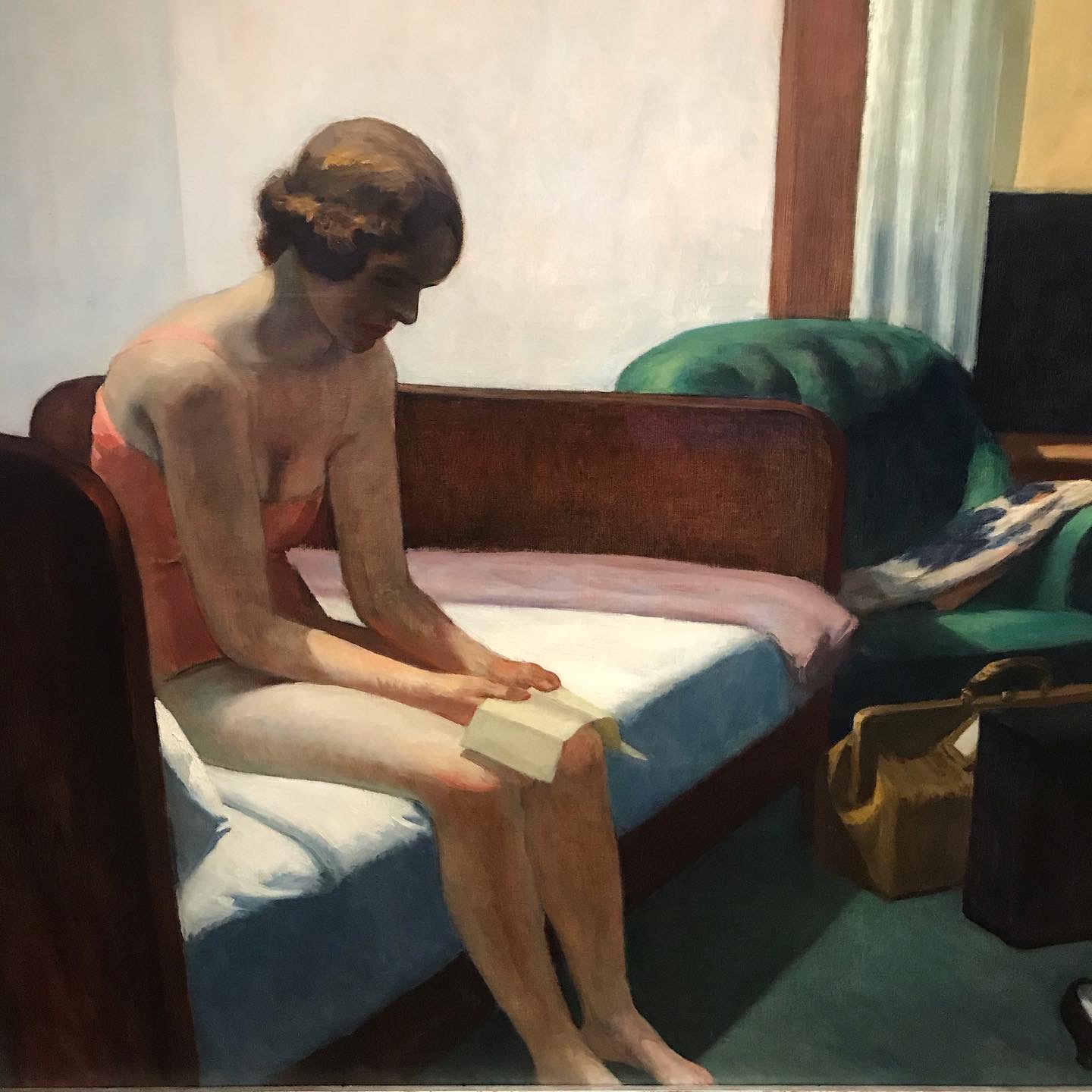 "Hotel Room" (1951)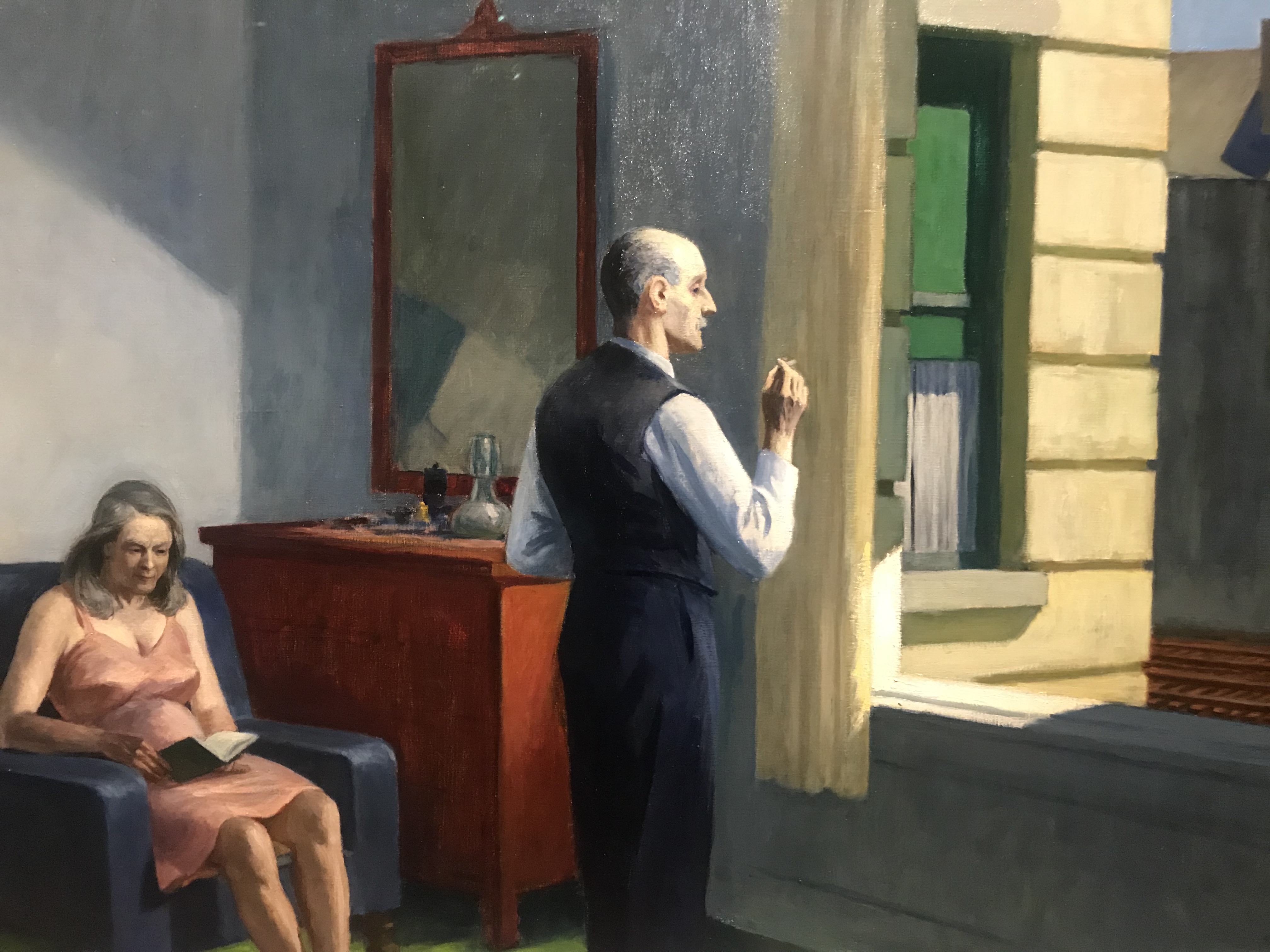 "Hotel By The Railroad" (1952)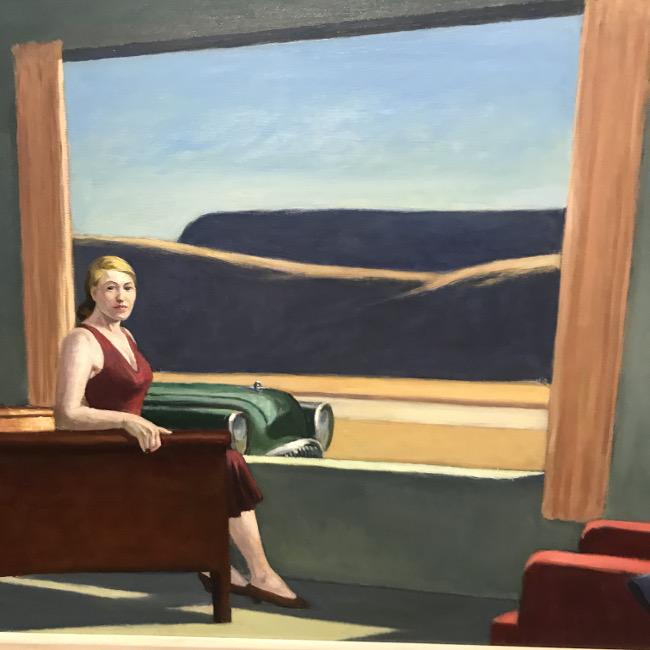 "Western Motel" (1957)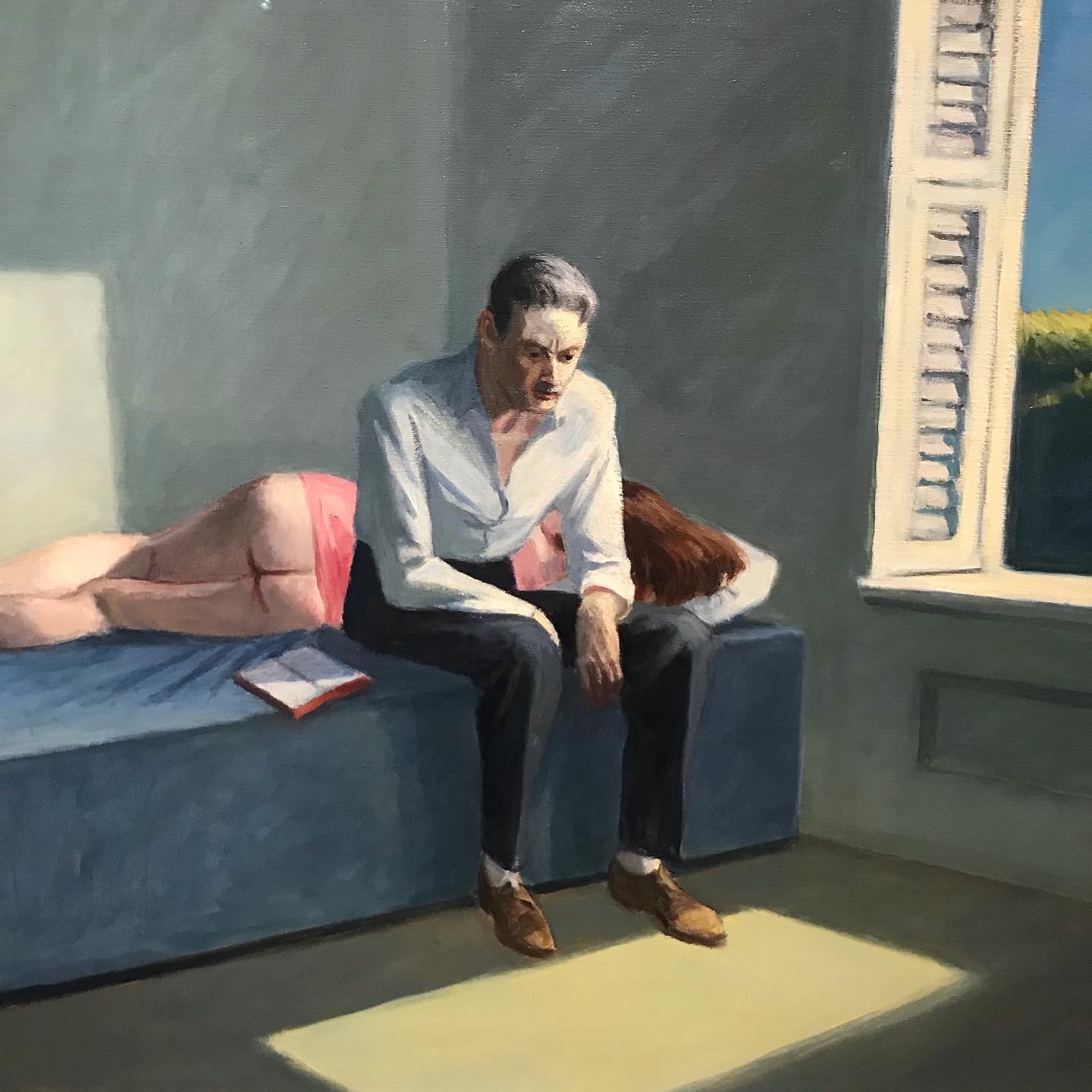 "Excursion into Philosophy" (1959)