"Too much of nothing can make a man ill at ease," Bob Dylan, backed by The Band, sang in the basement of this upstate New York house, nicknamed "The Big Pink," in 1967, just after his motorcycle accident. Here is a shot of the house, the front yard, and the neighborhood.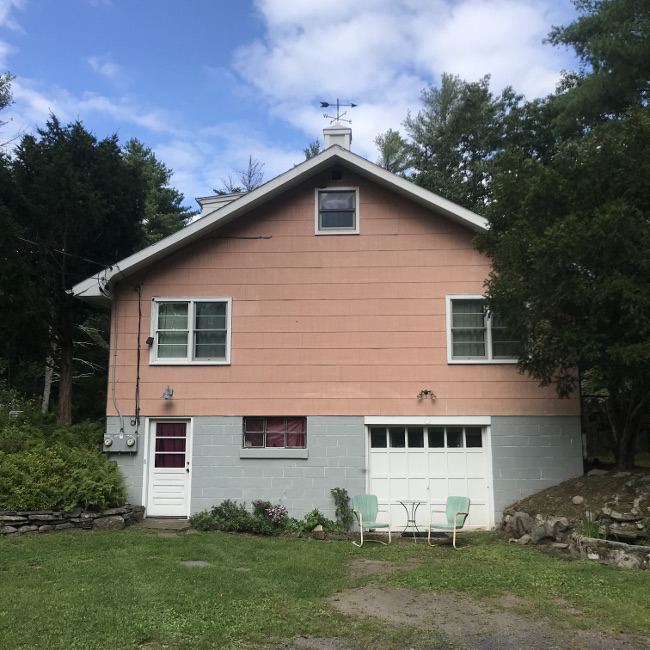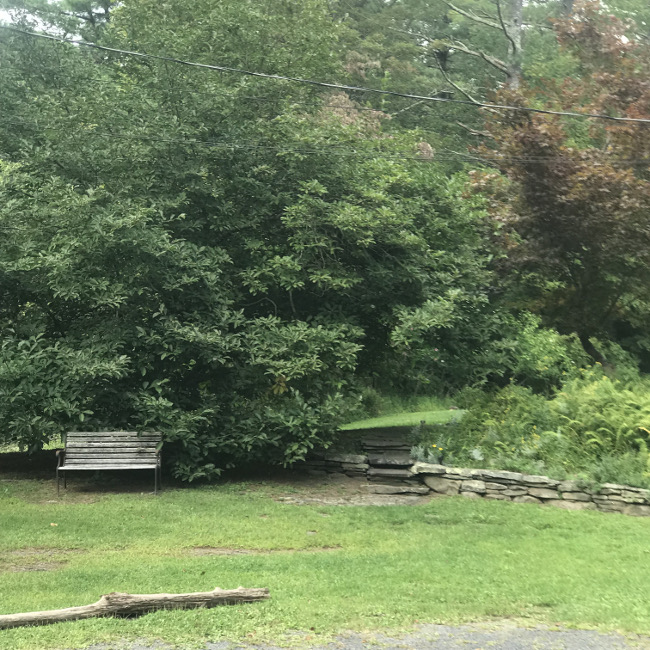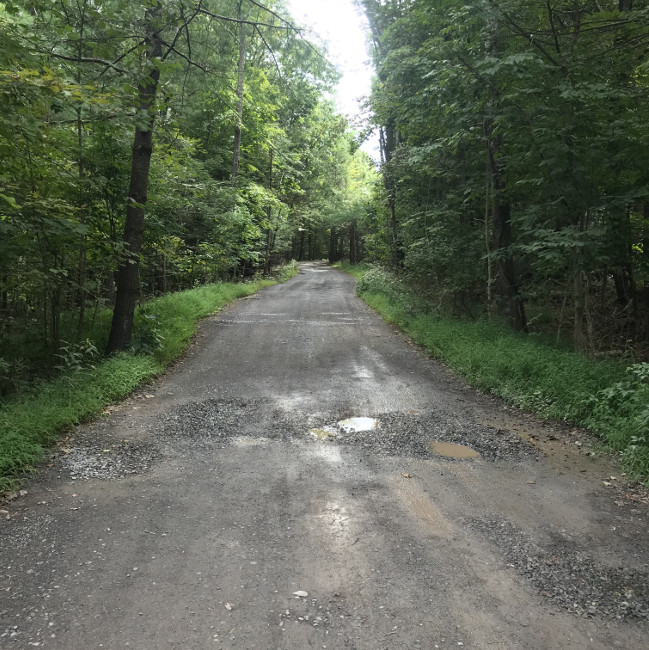 Even rock stars have issues with keeping their lanes adequately graveled. Stones in my passway, indeed.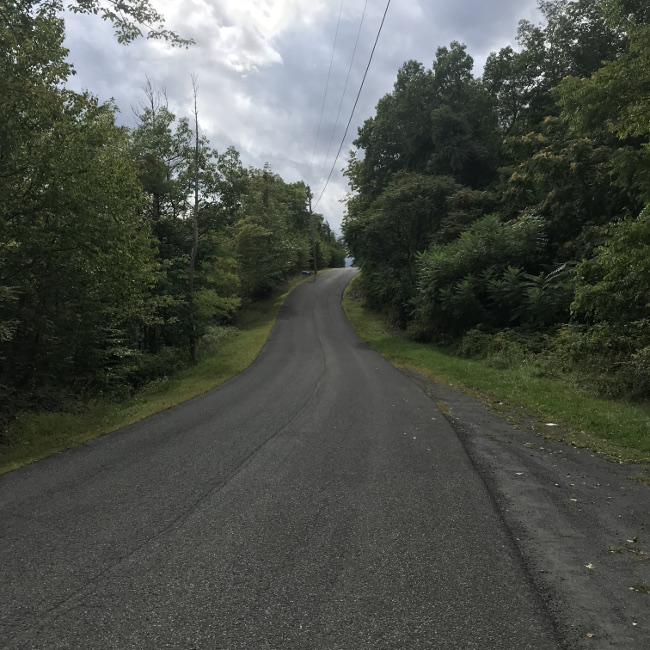 Damn, no wonder Dylan wiped out on his motorcycle around these parts.