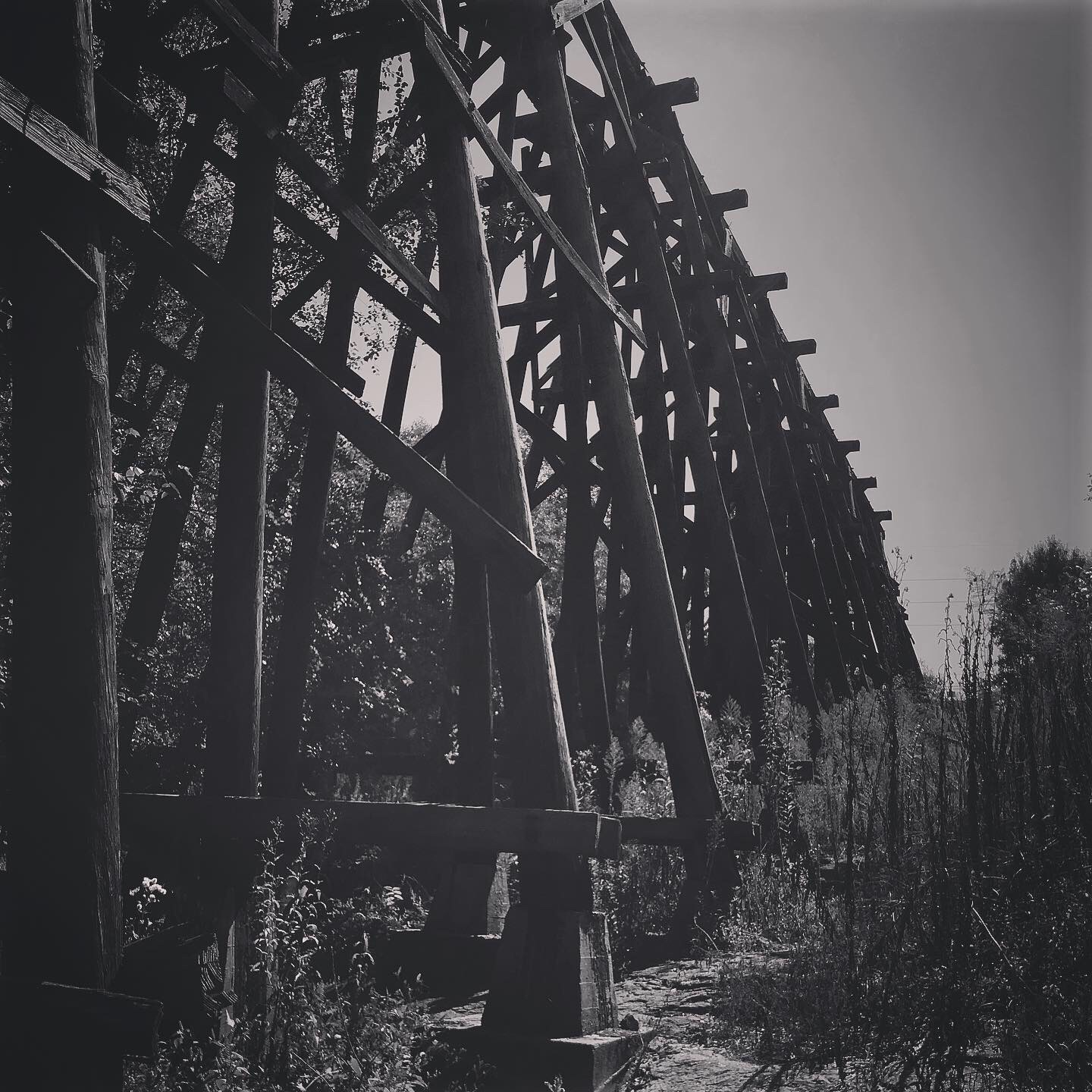 Of all the things in the world to fret over, I'm not sure why I fixated on the R.E.M. Murmur Trestle. But it's gone now, and we can all worry about other things instead.
For years, the city of Athens, Georgia, was at a loss as to what to do with this decrepit wooden railroad trestle, as it is sort of famous for being on the back cover of R.E.M.'s 1983 debut album Murmur, a jauntily haunting album that redefined how rock n' roll could be played.
The blurry sepia-toned image caught a lot of inquisitive eyeballs back then. If you followed popular music at all in 1983, Murmur probably came into your orbit, most likely by way of a long-playing vinyl record, the back cover of which you futilely scrutinized for some sort of clue to what you were hearing from this then-unknown band.
Yes, the music was THAT alluring and mysterious back then.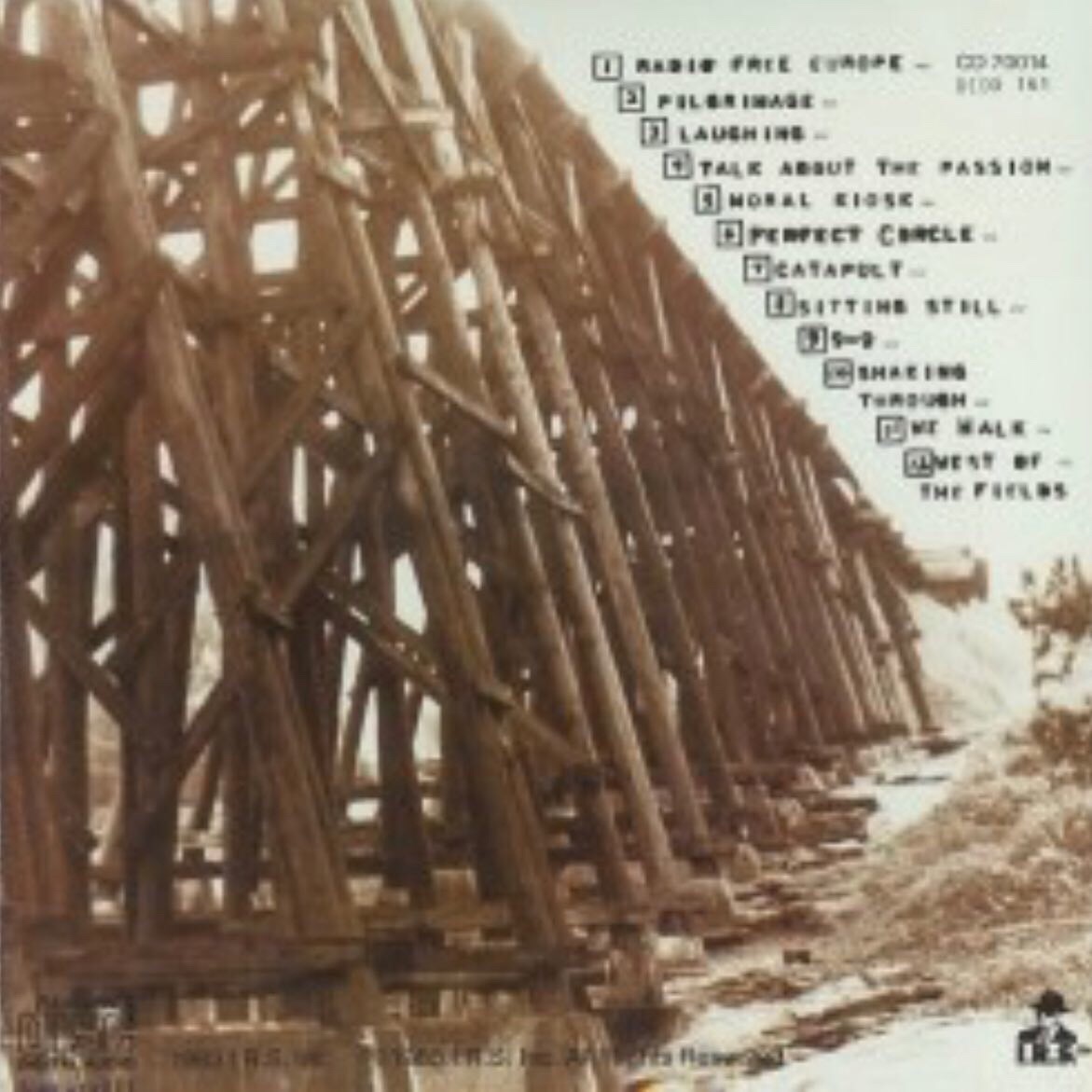 The bridge was built in 1881 for trains to run between Athens and Augusta, not that many people wanted to travel between the two, it was soon found to be. More formally known as the Trail Creek Trestle, stood resolutely for more than a century against the South's unceasing encroachment of wilderness.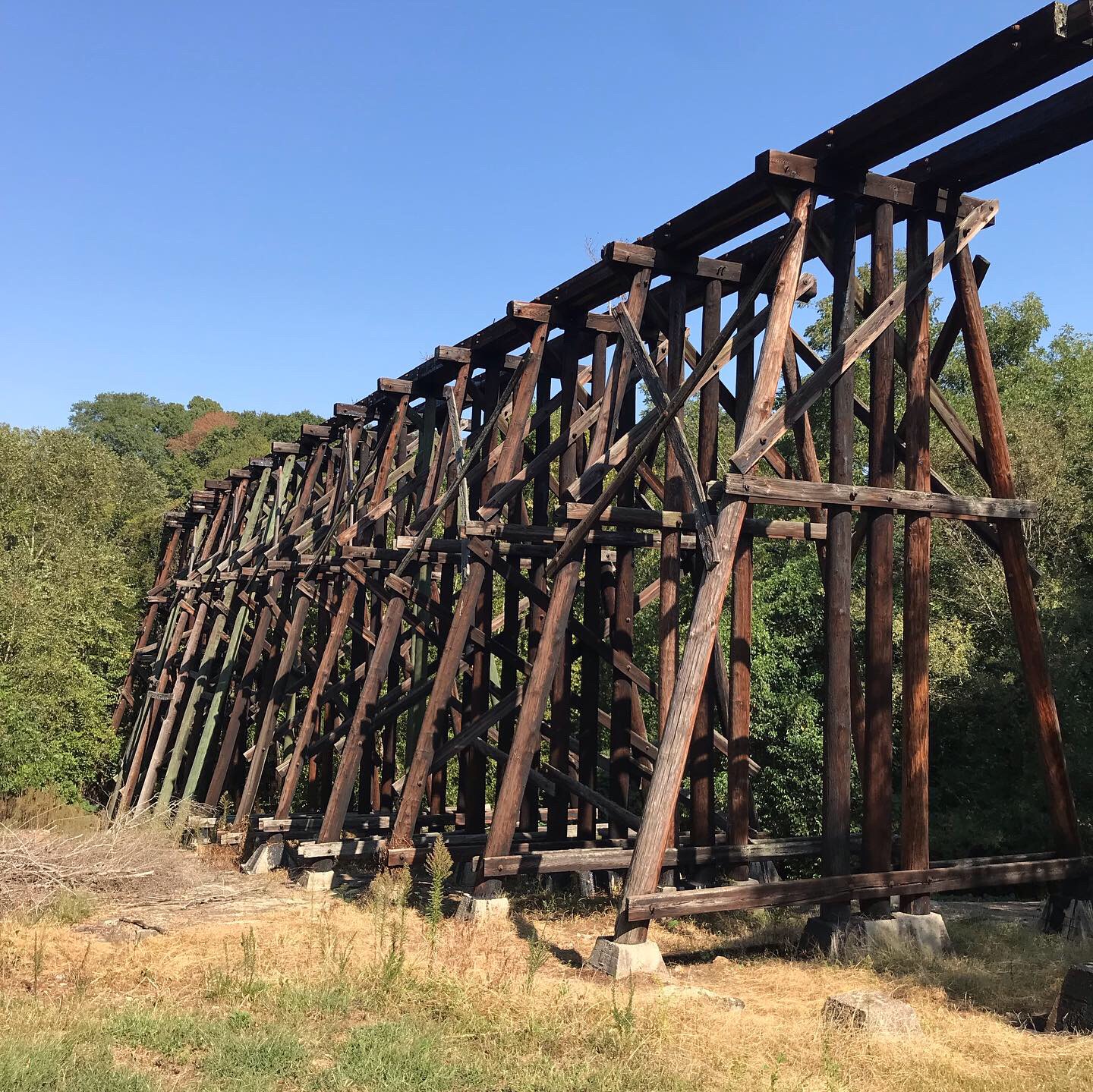 The long-abandoned wooden structure was purchased by the city in 2000 from CSX, at the behest of R.E.M. fans who didn't want to see it demolished. But it soon became a financial liability: the precarious stucture was dangerous and would cost a lot of local tax dollars to properly preserve.
And its significance is largely arbitrary and dubious at best — I mean, the structure only appeared on the back cover jacket after all. Not even on the front cover. and it's not like the city is in short supply of weird old shit overrun by brambles and kudzu.
In July 2021, however, the city council started work on dismantling Murmur Trestle, but in its place will go a rails-to-trails bridge, which will include parts and a bit of the original design for the trestle. So that's cool.
When I visited, I never could find the exact angle of the original album artwork, a failure that in itself is a perfect tribute to the murkily haunting record that, like the bridge itself, has elegantly and stubbornly outlived its era.