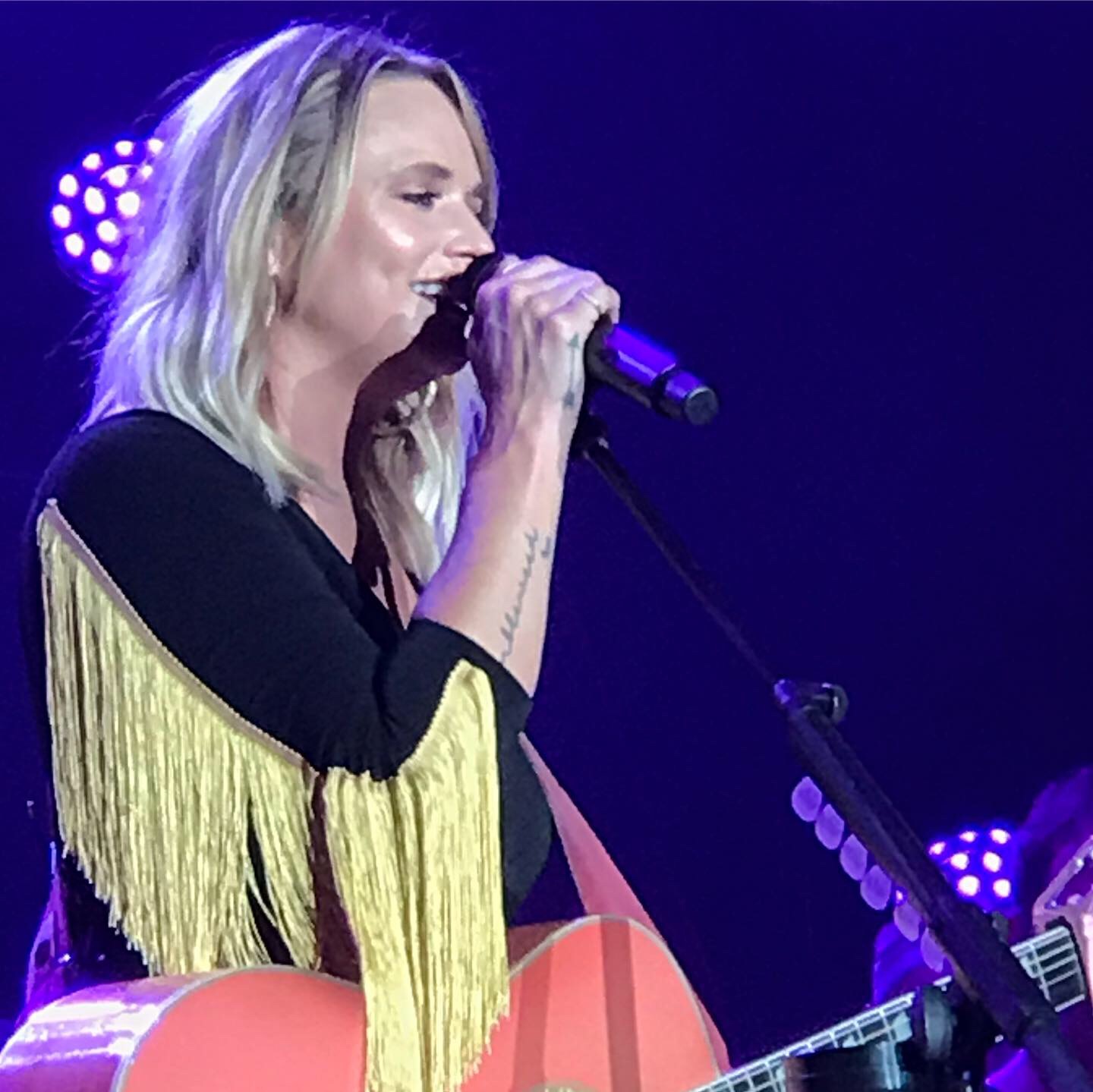 The swaggering Miranda Lambert, closing out the summer at the Great Allentown Fair 2019, was singing for the sisters. The demographic for this concert tipped to heavily to the female, and the crowd was as rowdy as any punk show I've seen (two fights had been narrowly averted just in "the pit" area near the front of the stage and Lambert had to stop one song to break up another).
There is very little pining for lovers in Lambert's songs, but a whole lot about the damage they cause, and the very real limitations they possess. I have a friend who used to love Miranda, but doesn't fuck with her any more, given her trail of post-Blake Shelton homewreckings. For me though, Lambert is the current reigning queen of country music, a direct descendant of Kitty Wells and Tammy Wynette. If her life is messy, well, in no small part that is due to country music being messy. A Lambert song like "White Liar" is not so far from "It Wasn't God Who Made Honky Tonk Angels," from Kitty Wells almost 70 years prior, insofar as it is the voice of a woman refusing to support some goofball guy's self-serving narrative about love and loss.
Also, you gotta love the discipline of a touring country band. Lambert's roadshow came in the back of a tractor trailer, which was backed up directly to the stage.