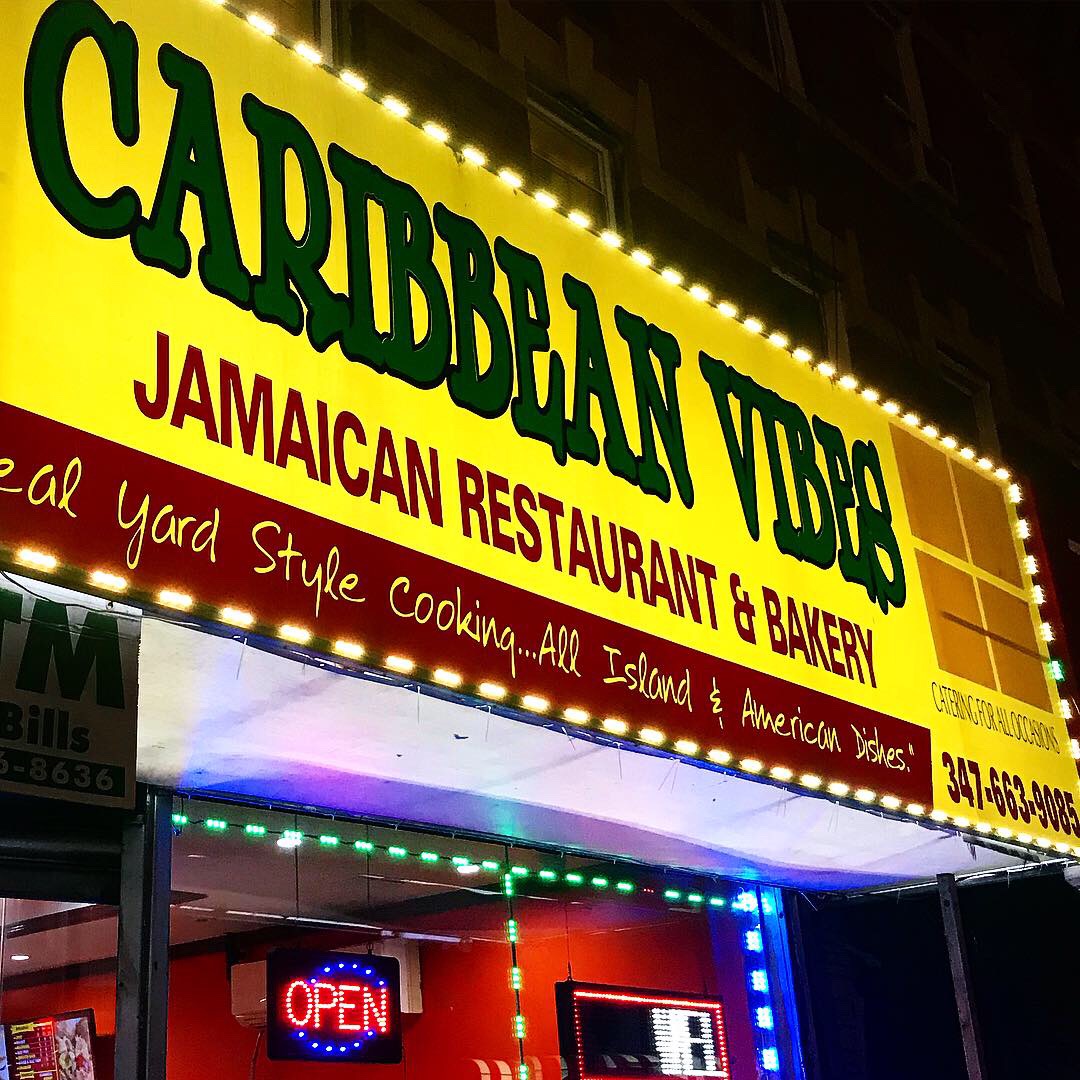 It was Jo who originally alerted me that our old Bushwick Ave. friend Siegal had opened a CBD shop in Flatbush, and that the opening was Friday. She urged me to get there while our friend Zoe was still dancing there. The place was small but buzzing, everyone chatting about the non-intoxicating weed. Zoe occupied one wall, right in front of this horseshoe-like shape of what looked to be green astroturf. She danced gracefully like seaweed floating gently in the currents, though she said she was directed to move like a flamingo. "You've been dancing for awhile," I asked. "All night," she said, a bit wearily.
I had spied this take-out two blocks down, Caribbean Vibes, that just exuded warmth and promised "real yard-style cooking"(1436 Nostrand Ave, Brooklyn, NY 11226). Let's check this place out, I suggested after she clocked out.
The place was packed, even at 9 pm. Everyone was just waiting. We ordered the jerk chicken and the jerk pork, with oxtail gravy and rice and peas, and sat down to wait for our number to be called.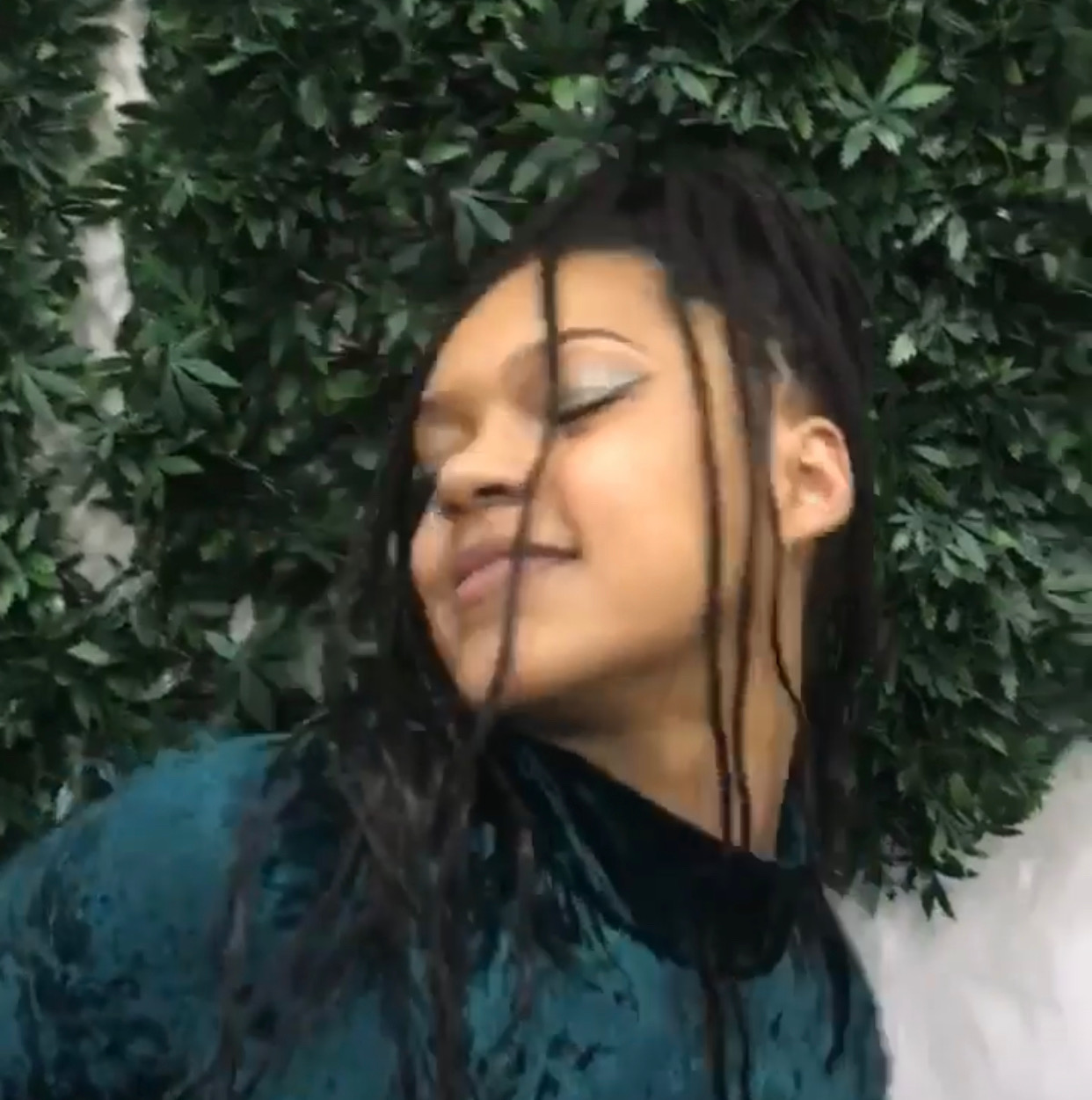 We were advised by another patron to stand at the counter, just to nudge our order along. We weren't really sure what she meant, but, being quite hungry, we complied. Good thing. The whole system for preparing plates here operated under some mysterious set of rules ungoverned by any logic we could fathom. You simply had to stand there and cheer on your order. Once every few minutes, you'd ask "What's up with order 462?" and someone behind the counter would hunt the order down and move it along another step, before abandoning it to wait for some side-dish or some other obstacle, or a request from another patron This process was made all the more inscrutable by a number of side orders, involving payments to the line staff, that going on. It was the humane opposite of the mechanical approach that fast food chains take in assembling your food order. And it makes the food all that more delicious when you does arrive.
And the food was so, so tasty. I was eating on my plate for a couple days after.. "You want Jamaican food, you get Jamaican service," Zoe sighed.
Click on each photo to embiggen:
---