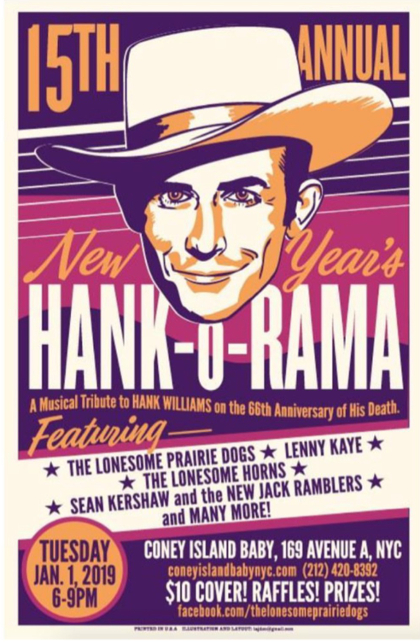 No matter the year, January 1 is always dreary. Everyone hungover. Usually cloudy, cold. No one feels like doing much of anything. Fitting that such a dire day would claim the life of one of the greatest, and most haunted, musicians of the 20th century, Hank Williams. He died January 1, 1951 in the backseat of his car somewhere on a West Virginia back road, on his way to a show to Ohio. He was only 29, but alcohol and an addiction to pain killers -- the usual suspects -- had left him a shell of a man by then.
Each January 1, in honor of ole Hank and his tremendous legacy of classic country songs, musicians get together in New York to pay homage, in a show called Hank-O-Rama. In 2019, it was held at Coney Island Baby in the Lower East Side. Lonesome Prairie Dogs serve as hosts, along with punk rock legend Lenny Kaye moonlighting on the lap steel guitar. This year also brought the Sean Kershaw and The New Jack Ramblers, the ever-elusive Shannon Brown (singing some Hank III!), and Travis Whitelaw, among many others. Hour after hour of Hank classic. The show left my head swimming in melody. Not a bad way to end a crappy day.
Below you'll find some photos and short clips of the events. If nothing else, check out their haunting version of "Alone & Forsaken," at the bottom. Oh and for January 21 2020, " Hank-O-Rama XVI" will be held at the Hill Country Barbecue Market.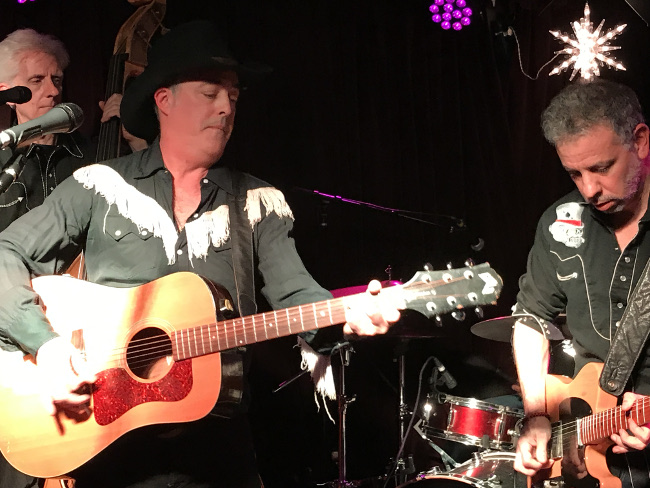 New Jack Ramblers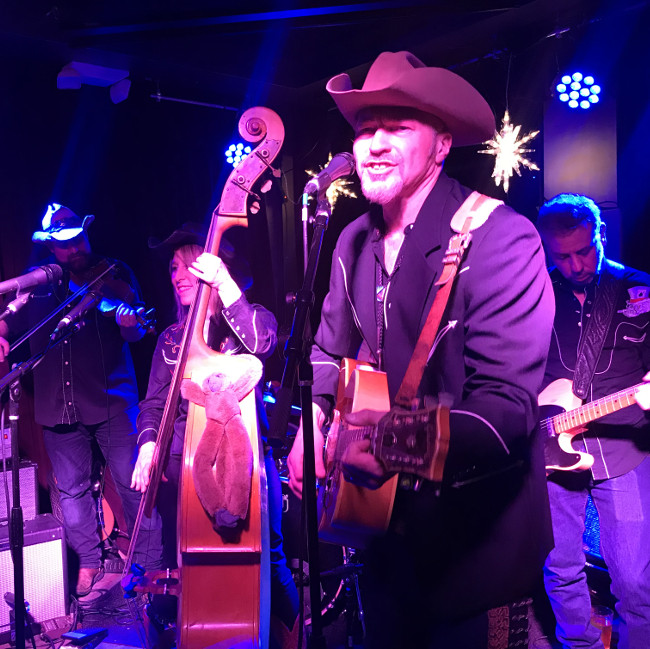 Lonesome Prairie Dogs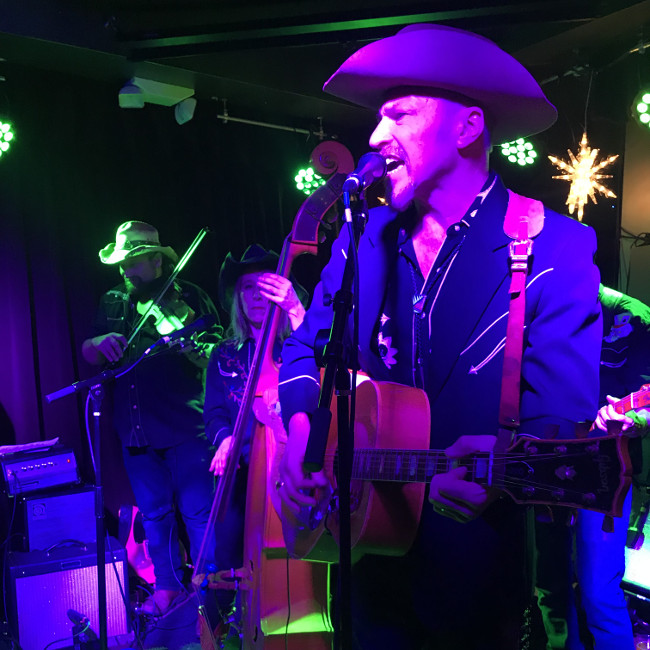 Lonesome Prairie Dogs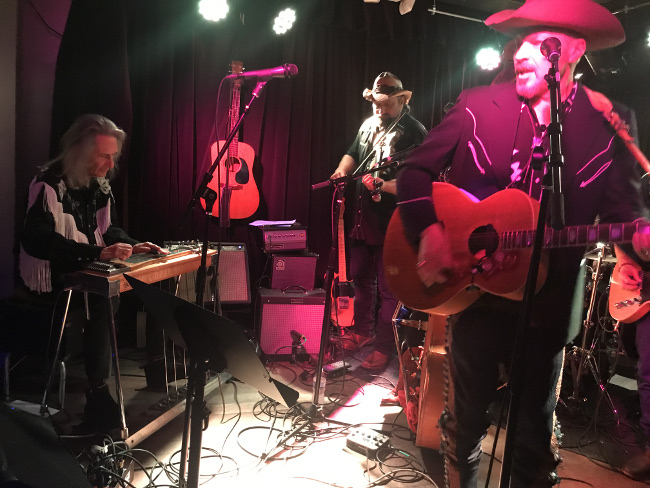 Lenny Kaye on steel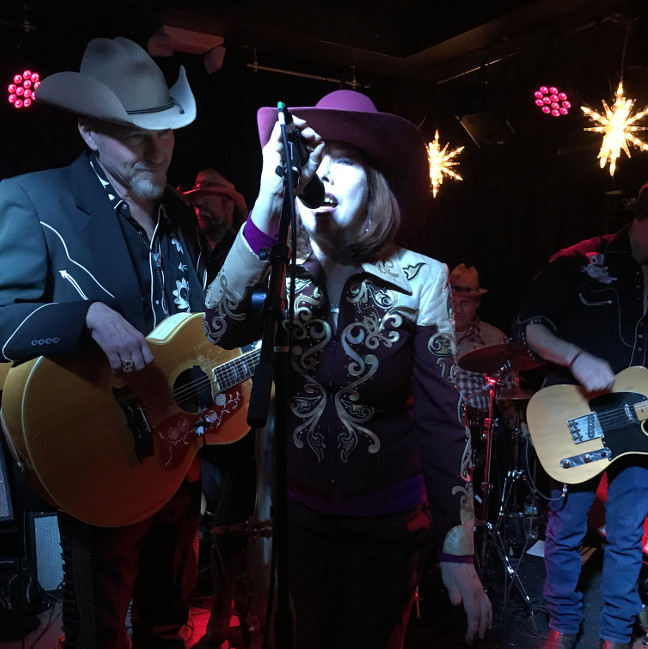 Monica Passin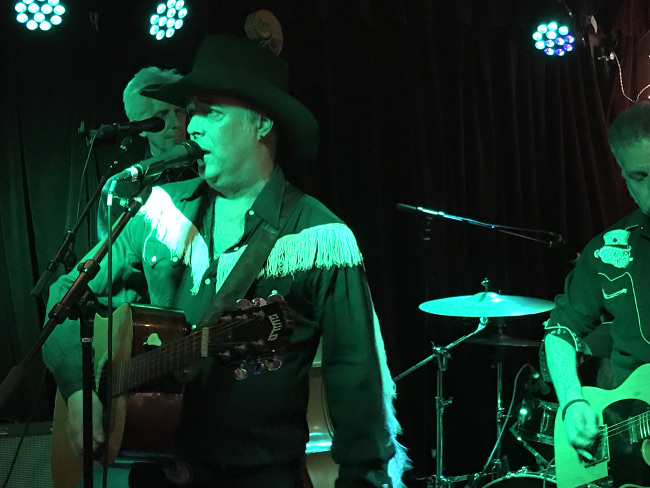 New Jack Ramblers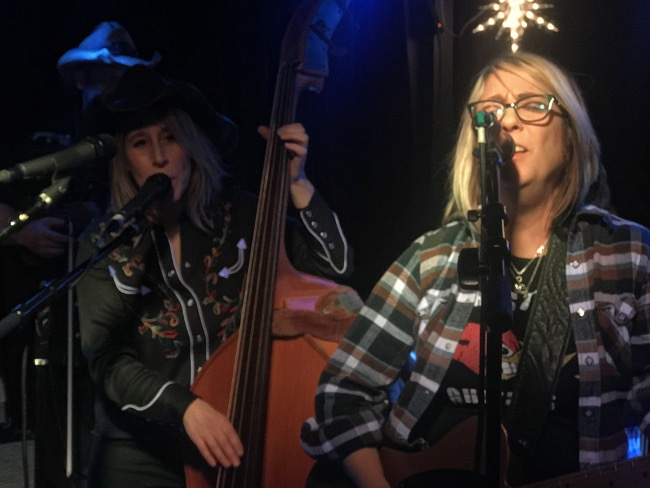 Monica Falcone