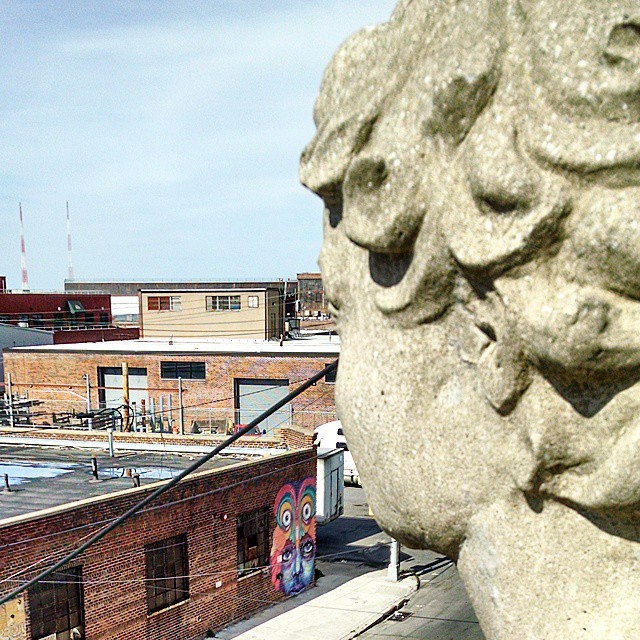 "Bushwick Christmas" is how my pal Tania describes Bushwick Open Studios, which takes place in early June each year (June 6-7 this year).
Visitors throng the 'hood, seeking out art, drink, and camaraderie. The artists get their work noticed, the locals see a shit-ton of eye candy, and the bar staff pull their largest paychecks for the season. Everyone hits a roof-top party to watch the sun set on Manhattan. Celebrate!
Like any holiday, participants make elaborate plans in the months before to display their latest bit of artistic brilliance, only to rush around in the hours prior assembling something, anything, for their soon-to-arrive visitors. This year especially so, it seemed. BOS2015 could have been called the "seat-of-our-pants" year, to hear a few artists describe their last-minute frantic preparations. Still there was a lot of cool art to check out. After all, something is new if you haven't seen it before...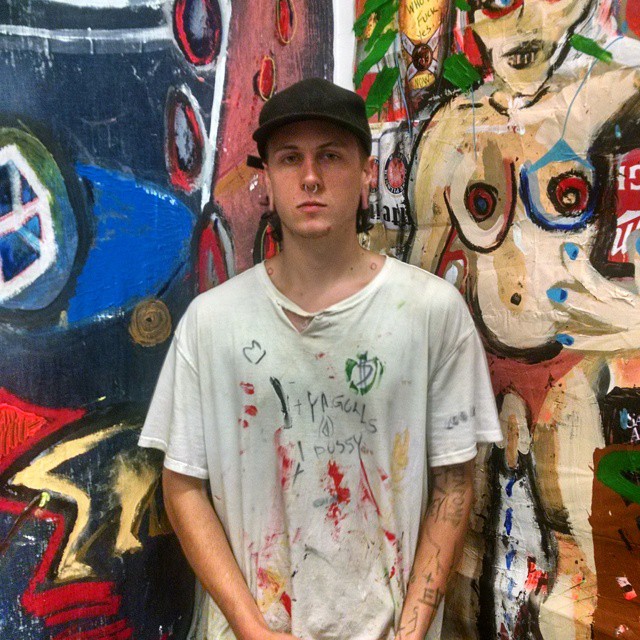 Adel Maxwell, in his Harrison Street warehouse studio. Maxwell paints on whatever leftover canvases he can find, such as large stretches of burlap. He just folds them up and takes them with him wherever he can go, so he can work on his art wherever he goes.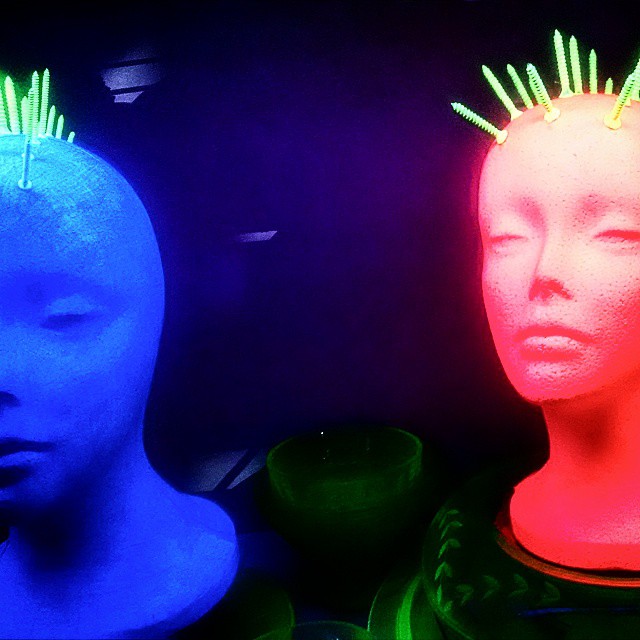 Bruxia Nishimura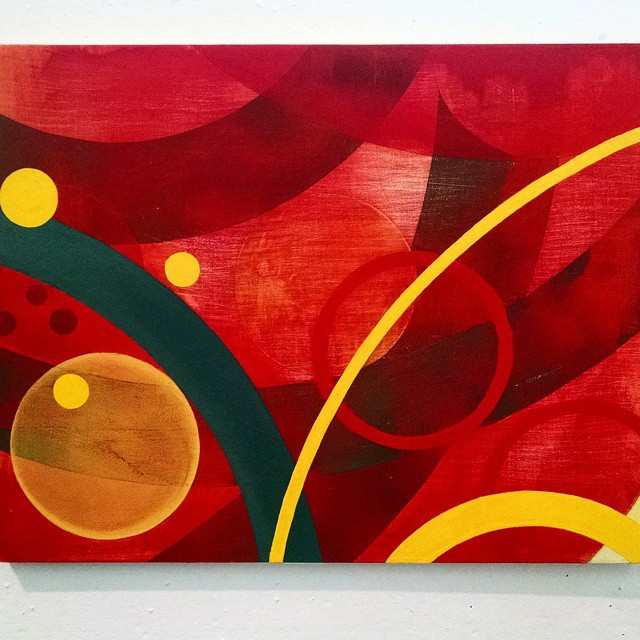 Linda Kamille Schmidt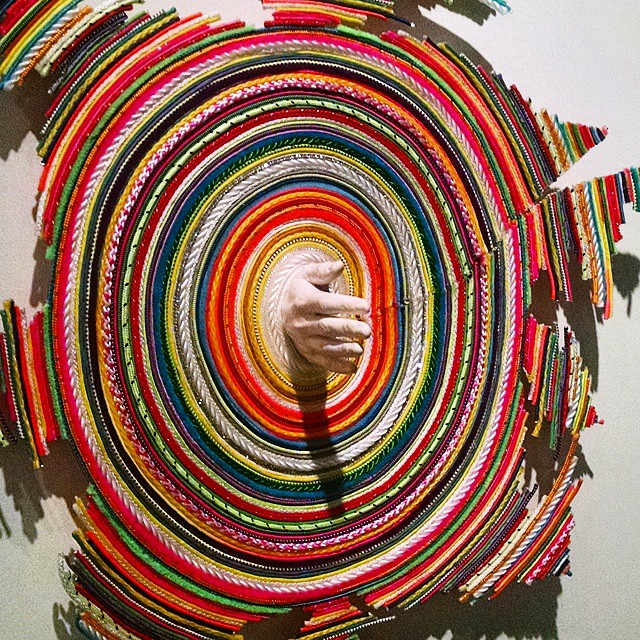 Christybomb's "Serotonin"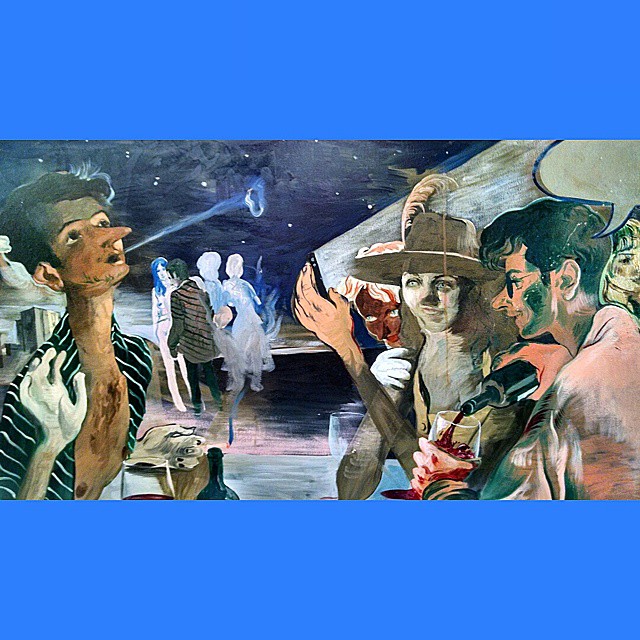 Salman Toor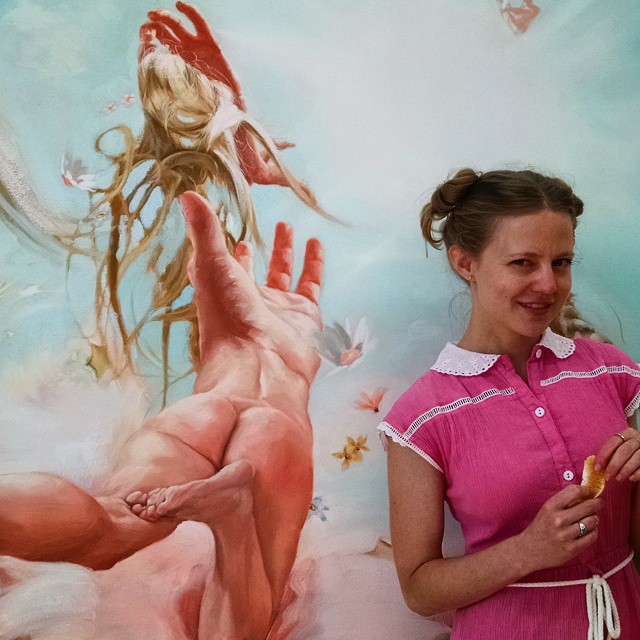 Erin Hinz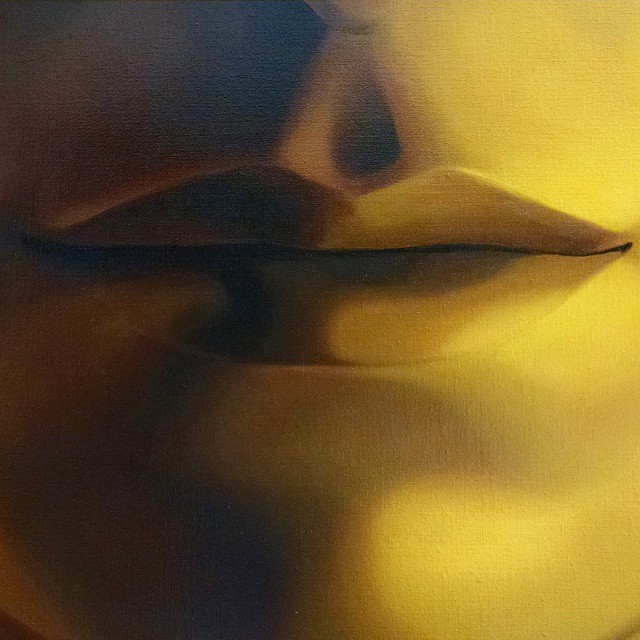 Clovis Pareiko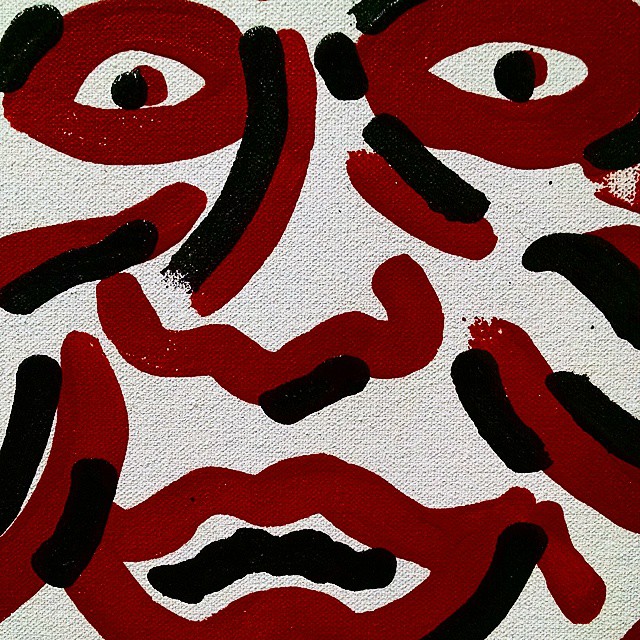 James Ulmer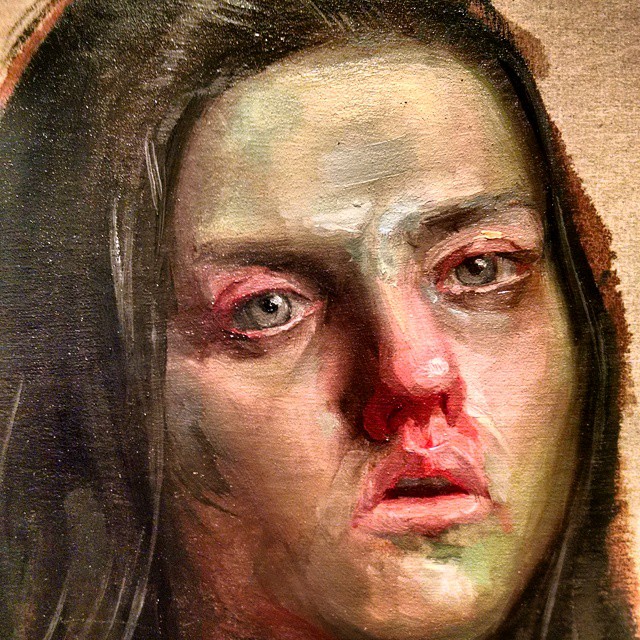 Kristen Nikitin's "The Flu"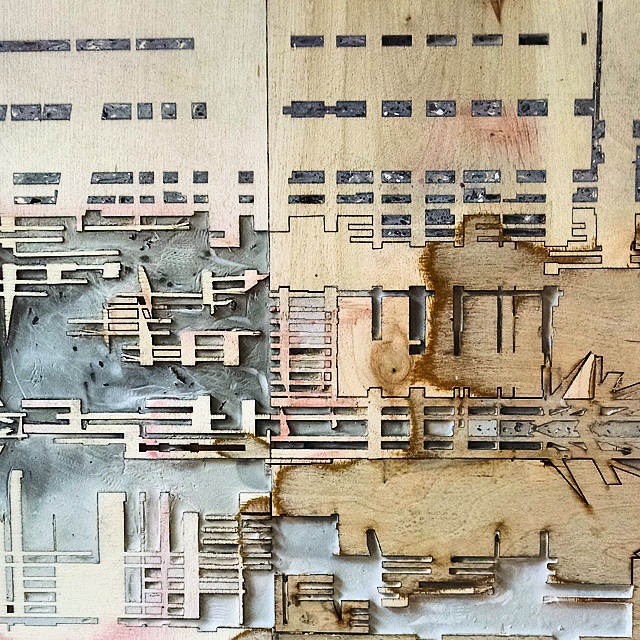 Lilly Kreutzberger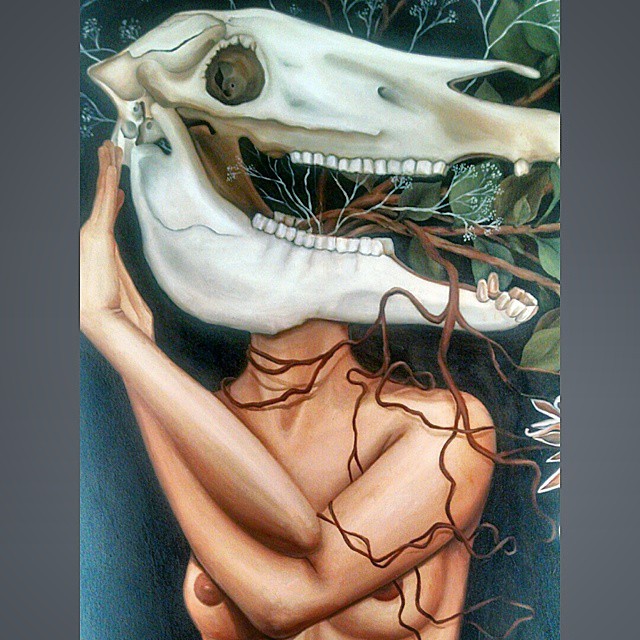 Michelle Silver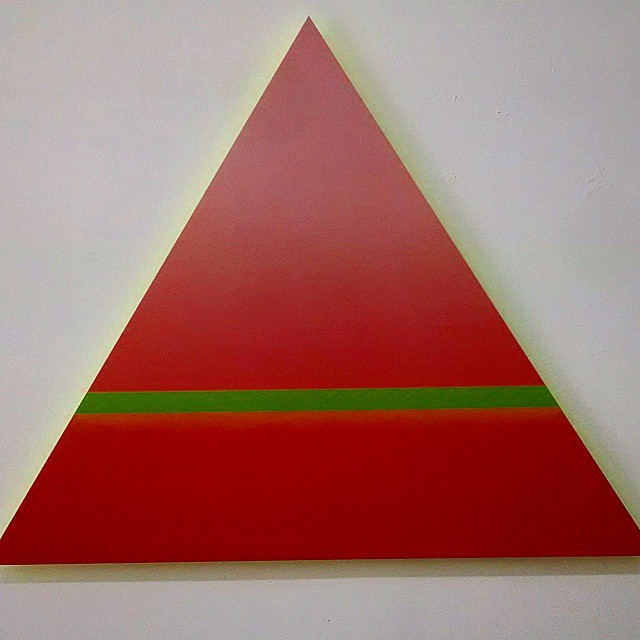 Parsley Steinweiss' glass triangles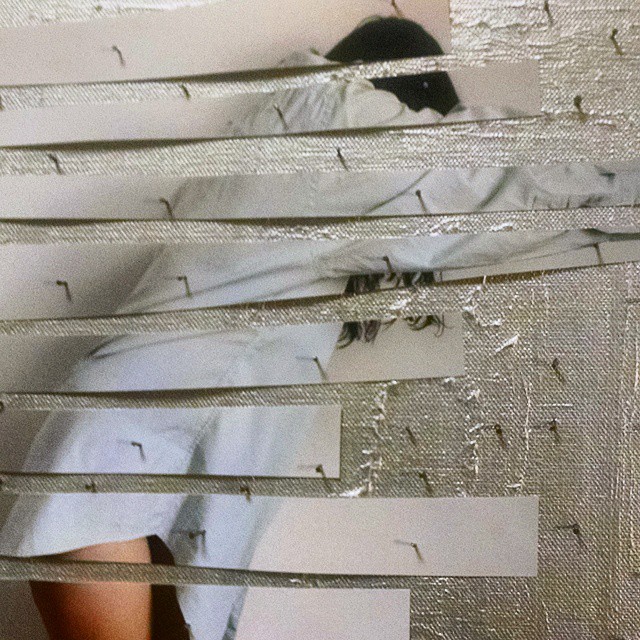 Pia Coronel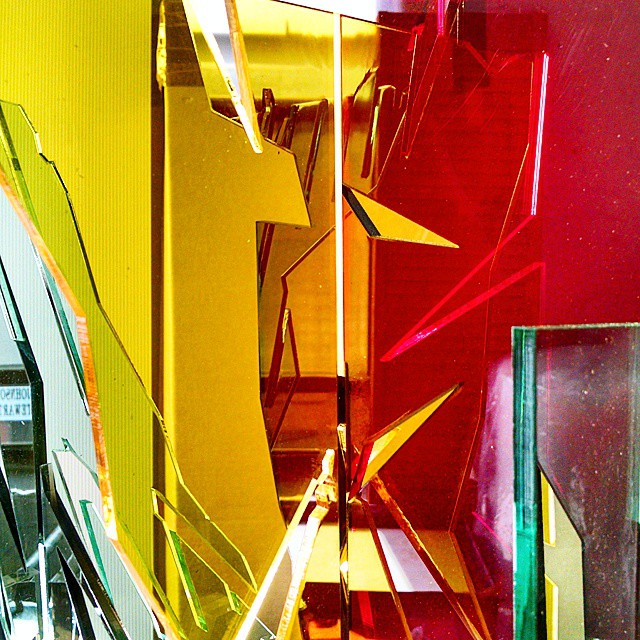 Rebecca Norton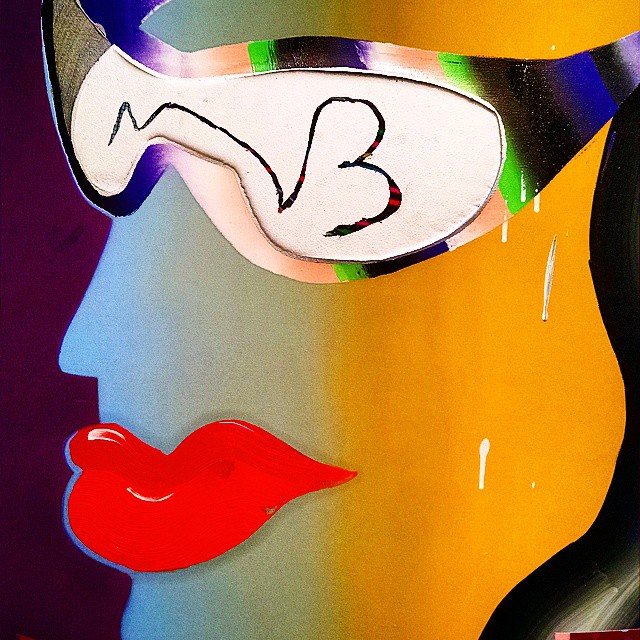 Regina Rex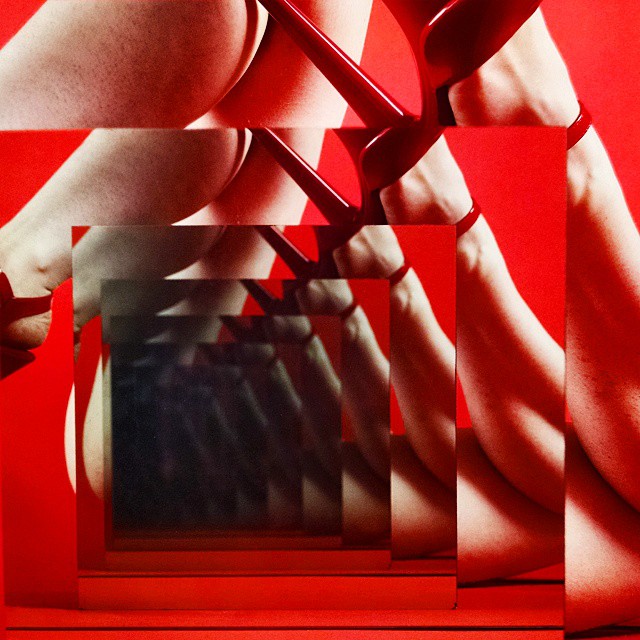 Sara Meyohas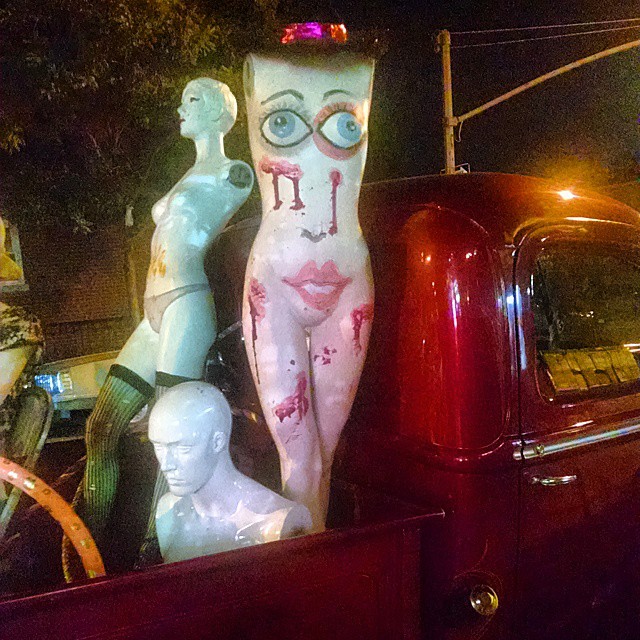 A truckload of art outside of The Keep.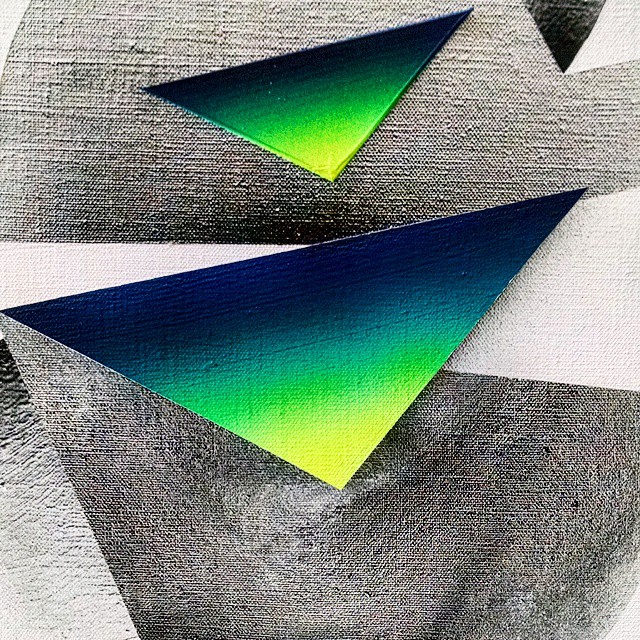 Thomas Hammer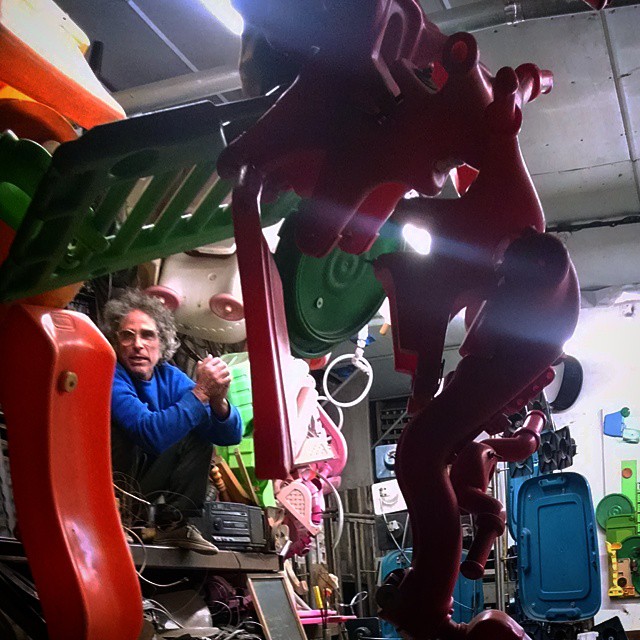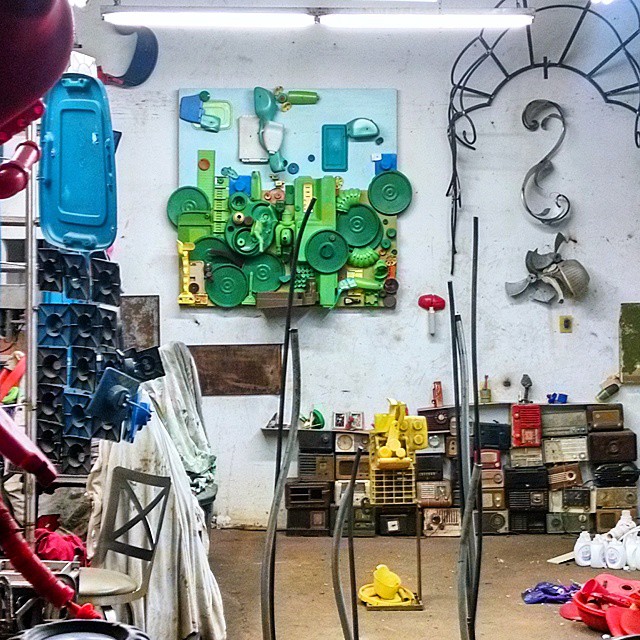 Tyrome Tripoli's garage full of art. I found this Sunday night, after a long weekend of socializing and taking in the art. At first I didn't see Ty squirreled away in his studio, but when he saw me taking pix, he jumped down. He lamented that BOS had gotten to be too much of a thing, and he preferred to just open his garage, rather than get listed with the official guide.