Janet Bohman's Final Flights
February 2015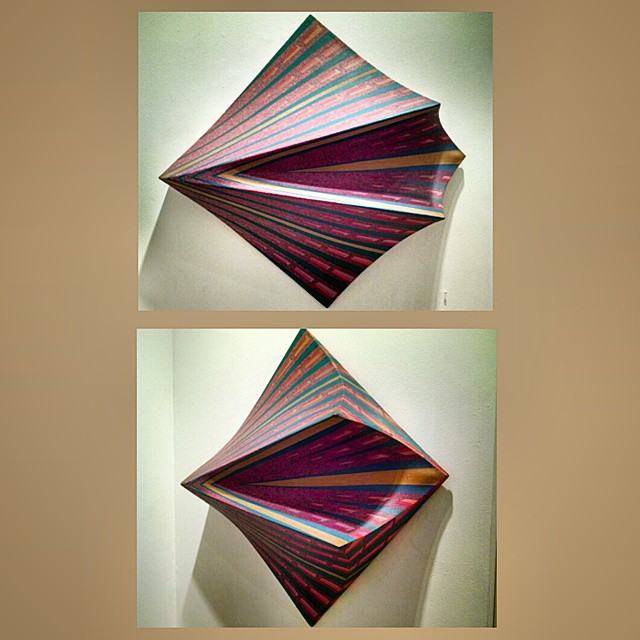 Some nights words do not describe how cold New York can get. Last Thursday was one of those evenings. Gallery hopping through Chelsea, we called it early, but before heading back to the E, we stumbled into an exhibit of Janet Bohman's linen wall sculptures.
I don't know why exactly, maybe I was finally warming up from the frigid temp, but walking into the room of Bohman's works, I felt a surprising and somewhat unexpected sense of joy.
Hard to put my finger on on why. For one, the acrylic colors of these pieces were subtly festive...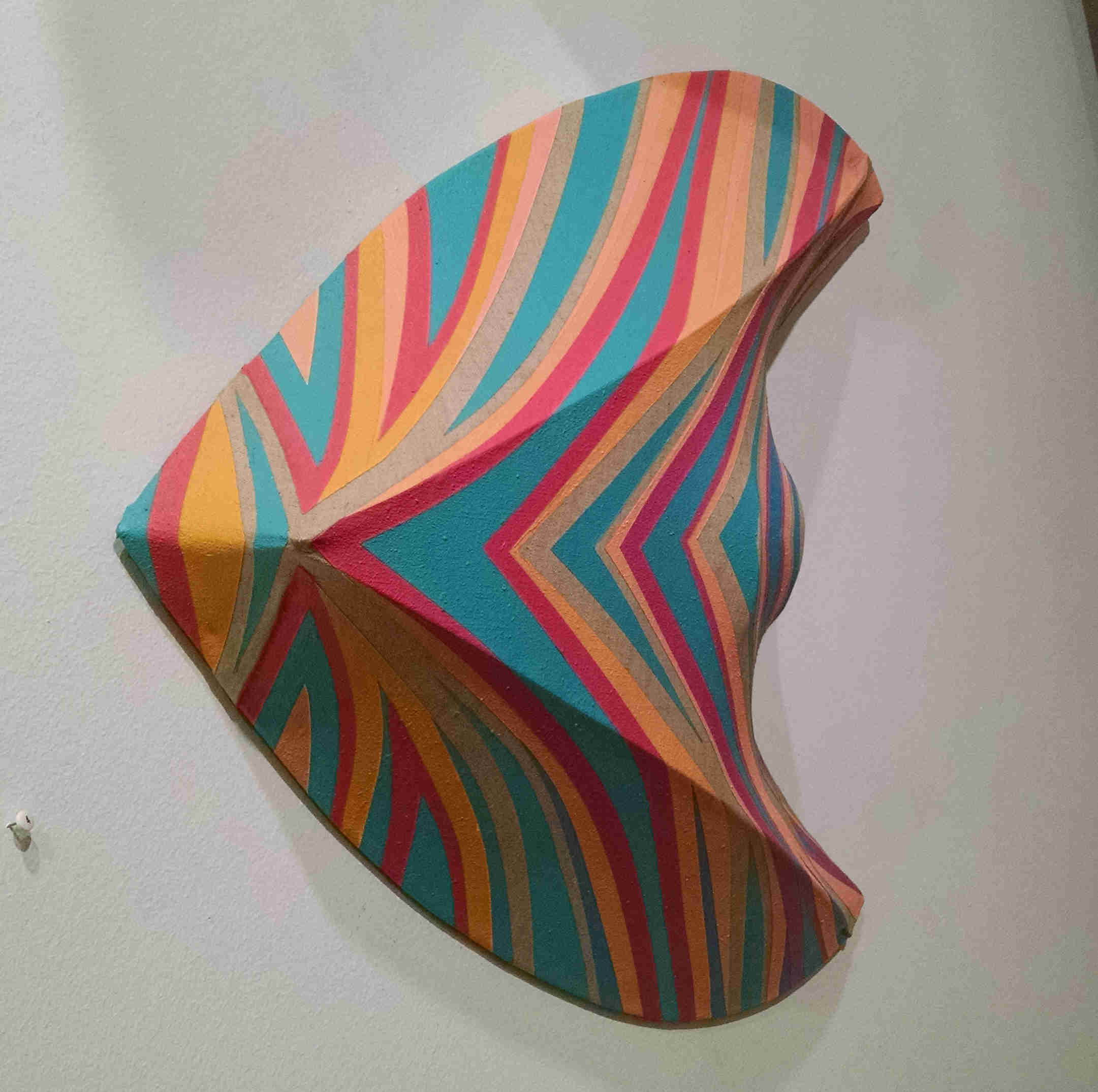 Both curvy and angular, their flowing contours suggested freedom—in their forms and even in the way they were arranged on the wall to swoop down in succession.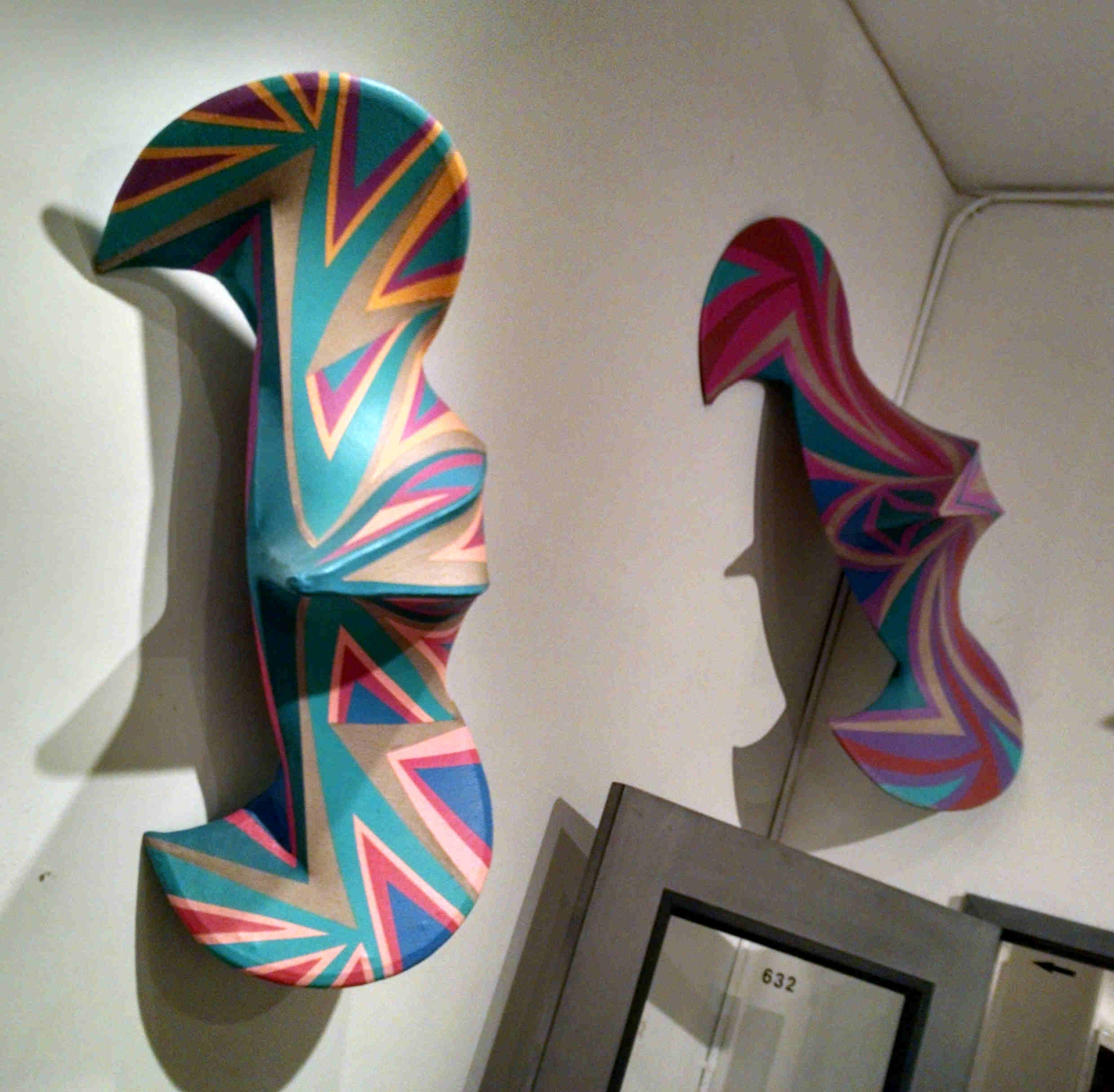 An older man bounded around the room, dressed in a dapper suit. I asked if all these were his. They were his wife's, he explained. She had just passed a few months earlier.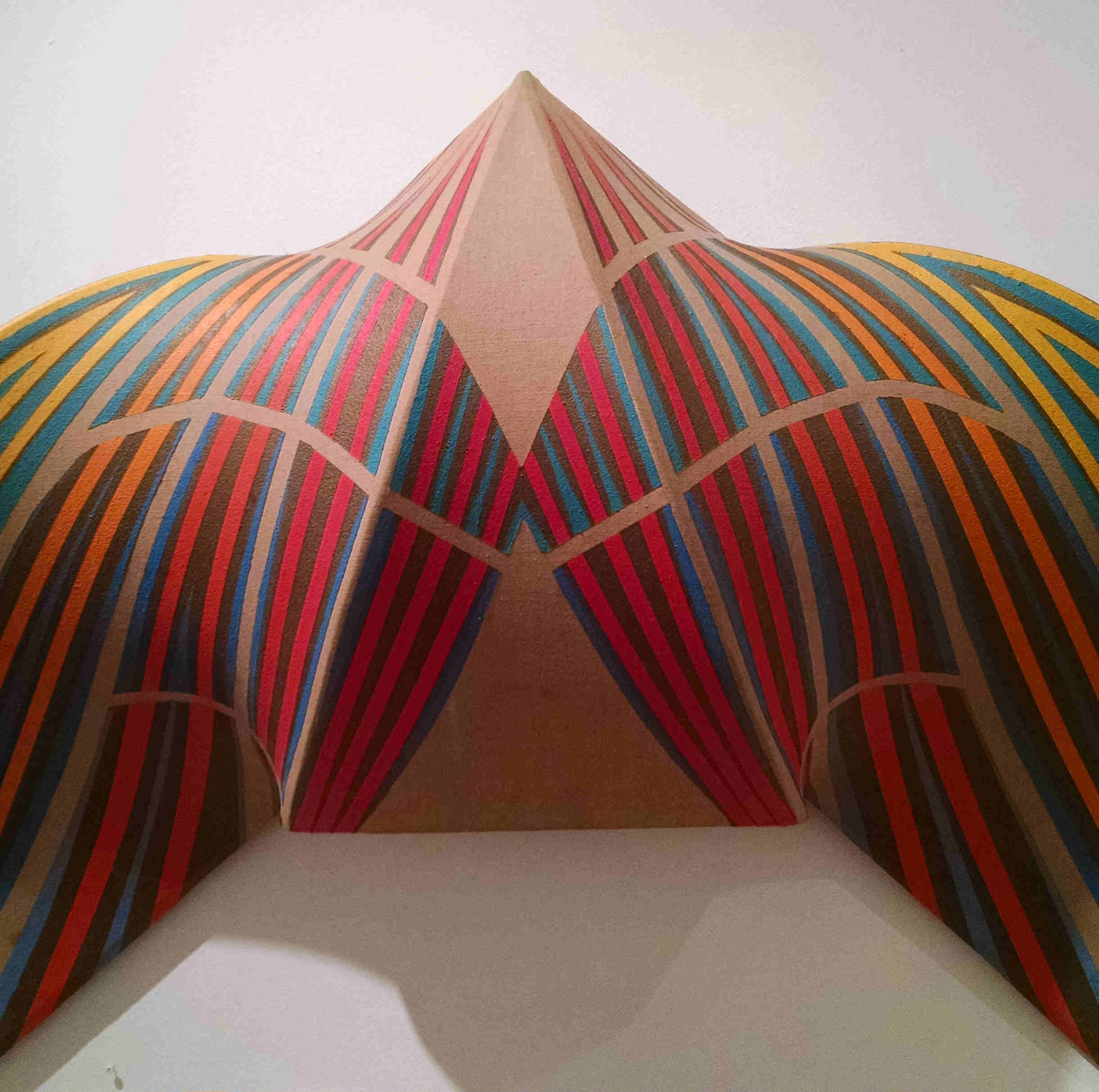 I think I enjoyed most about these sculptures is that they took on different dimensions as you looked at them from different angles. Like abstract origami, with their curves and creases setting each other off in cleverly symmetrical ways.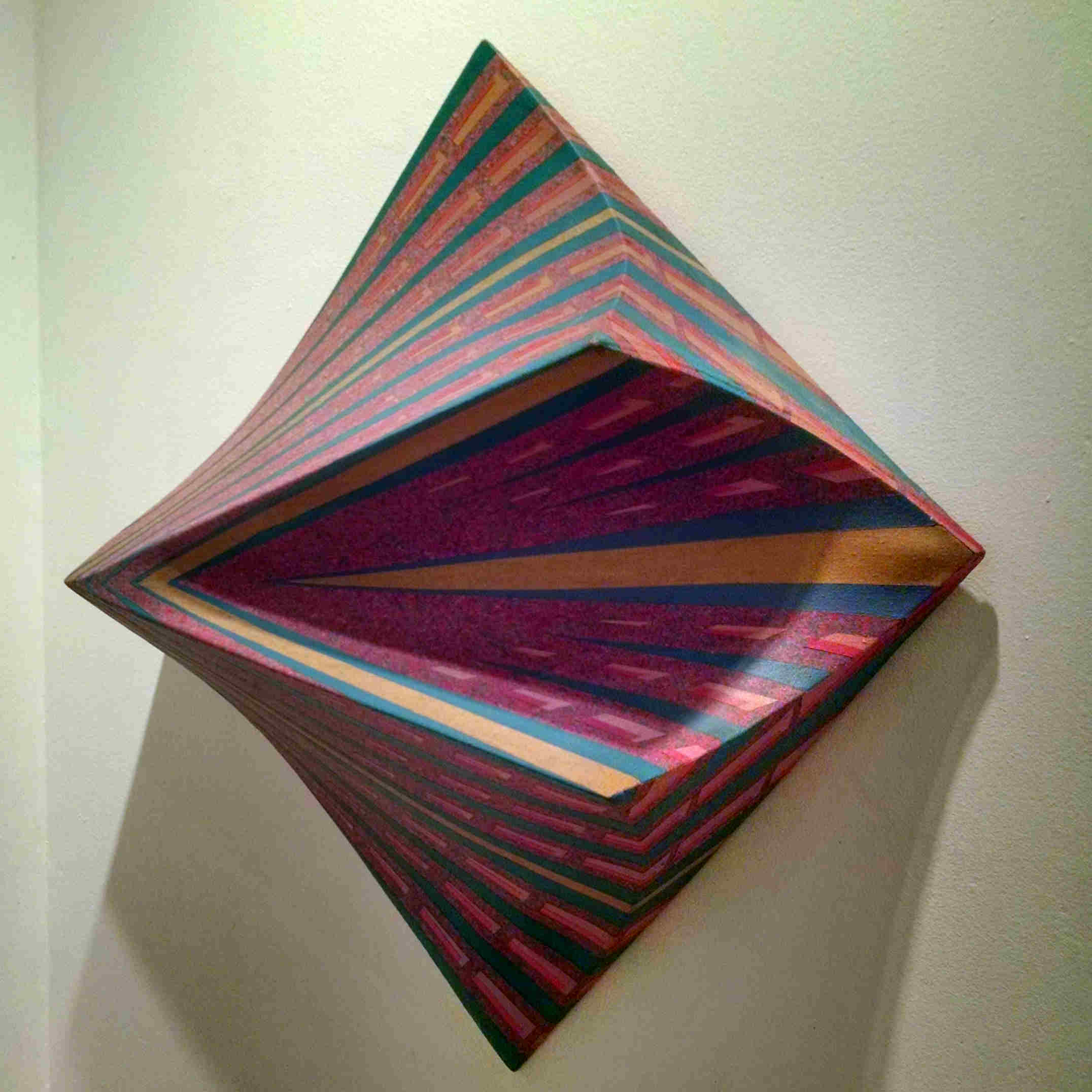 See what I mean?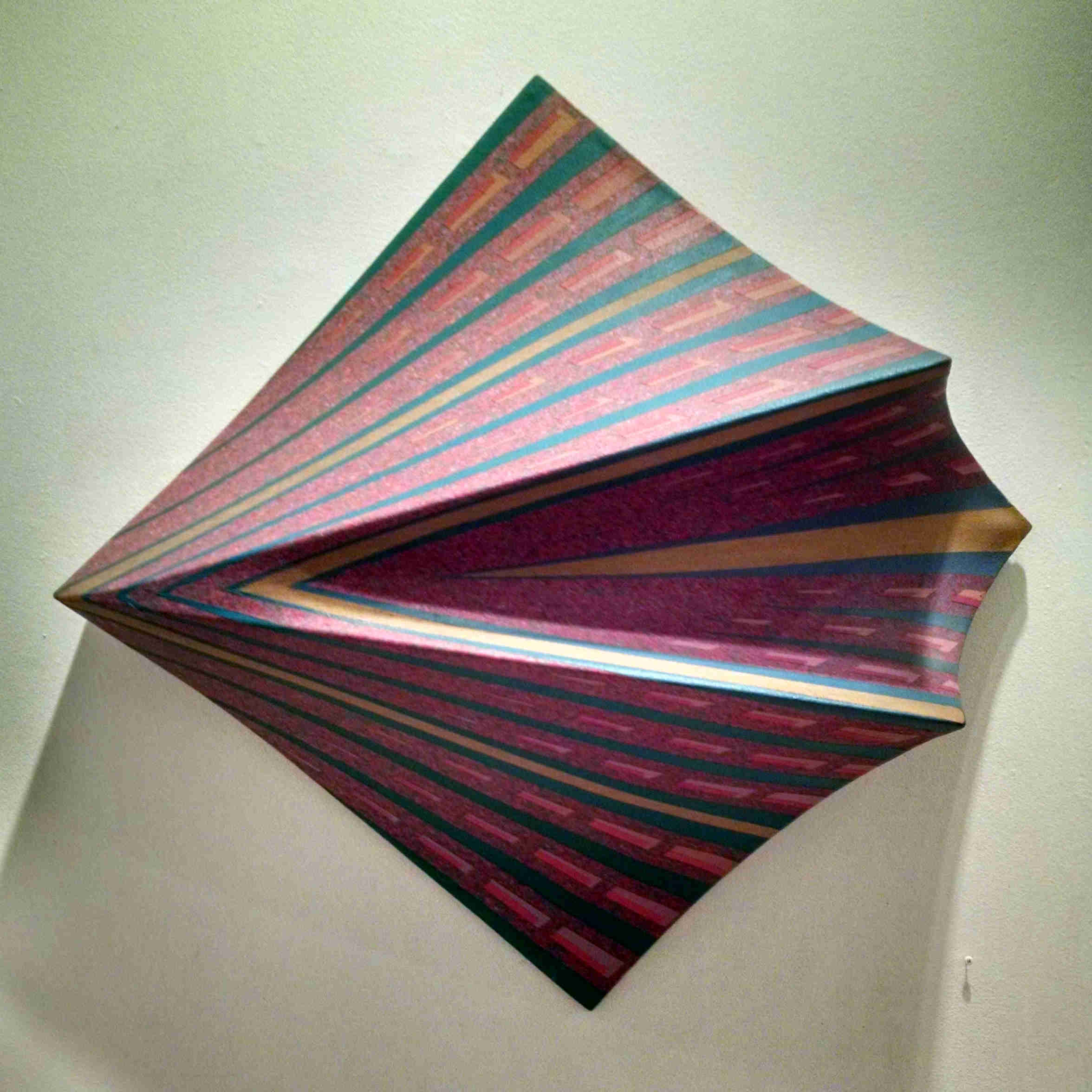 I'm no art critic, but for my First Thursday's money's worth, Bohman's works were handily more entertaining than some of the more elaborately openings that night, such as Maayan Strauss' Seven Sinks" ("I saw this piece was it was at Lowe's), or the single-piece opening of the mashed steel sculpture that resembled the aluminium foil covering a half-eaten egg sandwich.