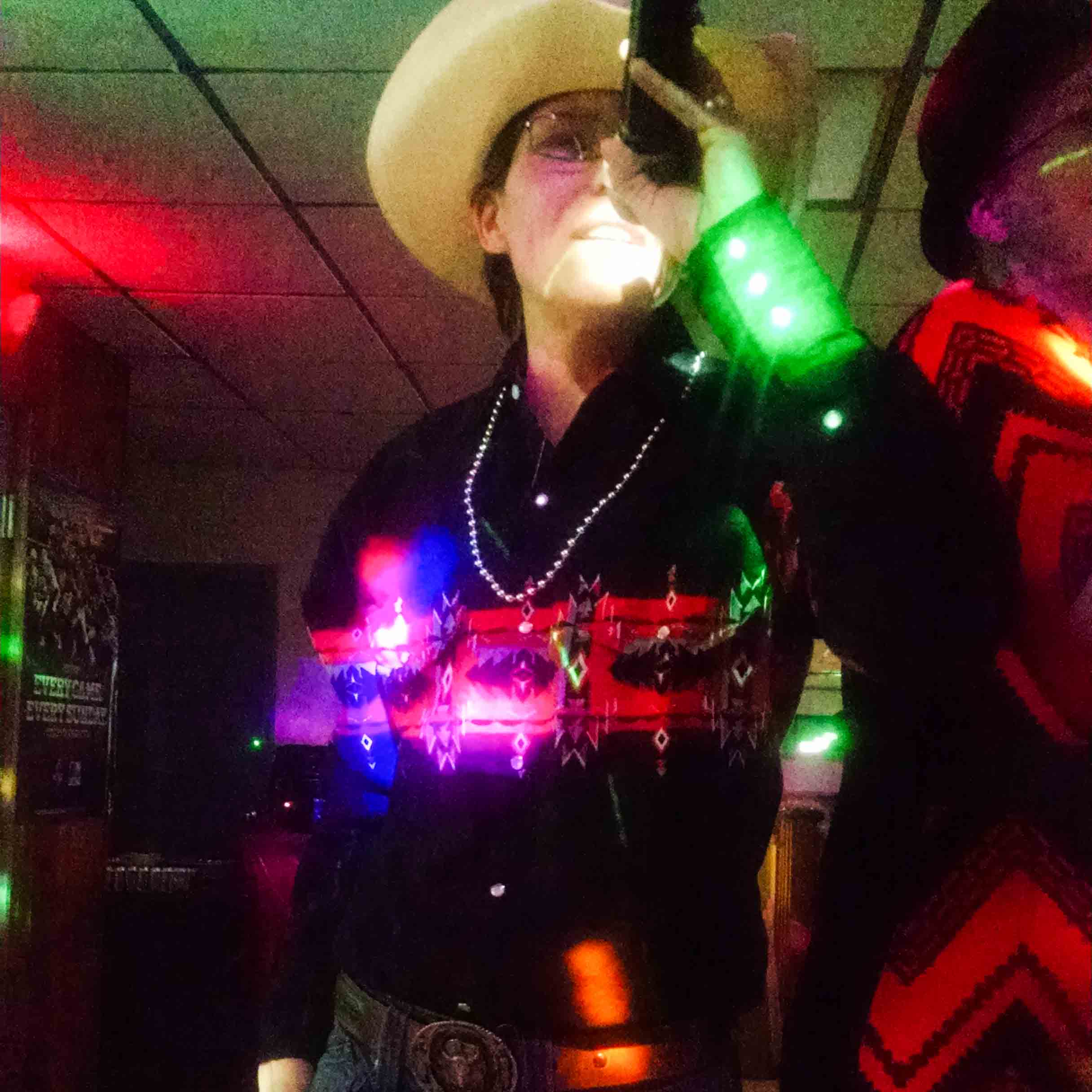 ---
Description: This is Cassie, Karaoking in Laddie's, a neighborhood bar in Hedgesville, a small West Virginia town just outside of Martinsburg.
When I came in, on New Year's Eve, Cas was singing Dolly Parton's frisky "Romeo." Over the following few hours, she proved to be the best singer in the joint, with the possible exception of a guy who looked like Garth Brooks and proclaimed every song he sang to be his favorite.
Later Cas did a mournful "Desperado" which she dedicated to her girlfriend, sitting at the table I had planted myself at. If there were ever a problem with these two ladies showing their affections for each other in this backwood shitkickin' country bar, it was solved long before I arrived.
In between bouts of Karaoke, Cas ran the pool table in the back of the small room, handily besting a series of male opponents. I didn't know her, but I asked if she knew any Tanya Tucker, presumptively assuming that any woman rocking a cowboy hat and big ass belt buckle would be familiar with the first Bad Girl of country music. She did. Cas sang a lovely version of "Strong Enough to Bend," a song I never noticed before. It's all about how love requires a certain amount of flexibility from each of its participants.
Location: Hedgesville, West Virginia
Keywords: People, Cassie, Laddies, Bars, Night Life, Country Music, New Year's Eve 2014, Photograph