Soundtrack of My Life (week ending February 24, 2019): Music From The Wood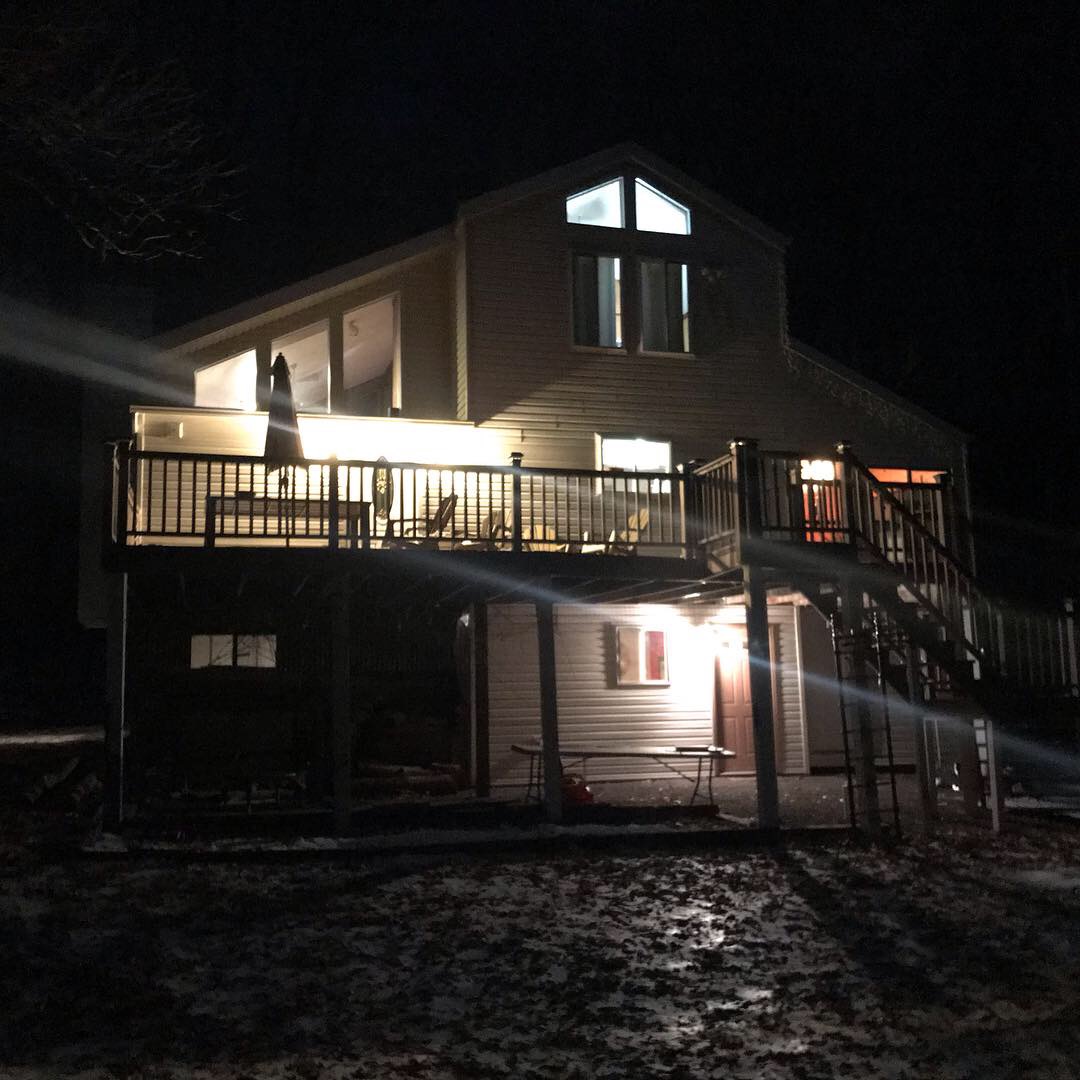 Notes:
If, for some reason, you should find yourself in the country late at night -- maybe a weekend vacation rental perhaps-- and also in possession of a good powerful set of speakers, then aim them outside, into the forest, and fill these speakers with Led Zeppelin (
first three albums
) and/or Black Sabbath (
same
). Let Jimmy Page's guitar thunder through the land or Ozzy's wicked bellow shiver the trees. Let their maul pour into the valley below, echoing a sound fuller, deeper and darker than any you'll experience on headphones ("
How Many More Times
") ("
Dazed & Confused
") ("
The Wizard
") ("
Black Sabbath
"). Just be advised though, that by doing this, you will summon the Dark Spirits. I am serious about this..

In Neil Young's catalog of odd, beautiful tunes, "Will to Love" (1977) may be the oddest and, this week anyway, the most beautiful for me. It's perhaps even more singular than "Ambulance Blues," and certainly a lot darker.
Neil recorded the song in front of a gently-cracking fireplace, singing a melody so fluid that he would never again be able to recreate it. The song was about a salmon swimming upstream, literally, relentlessly driven with the need to mate:

And now my fins are in the air
And my belly's scraping on the rocks
I still think someone really cares
And I'll keep swimming till I stop.
Got the will to love, the will to love.

Nothing about this "Will to Love" is ordinary. Played in the background, this song, taken from the rustic 1977 "American Stars n Bars" would sound like just another singer-songwriter acoustic guitar-based ballad.
The crackling fire is only one of the sonic oddities that float through this song, giving it a dark dreamlike-like feel. A piano, and then an organ, rambles in for a few measures, way in the background, off-key and offbeat. Neil's voice swims through various filters, while vibraphone notes frame the otherwise chaotic song gracefully. Neil played all the instruments, and sang the harmonies.
Young offered the going up for Crosby, Still, Nash & Young -- who could never get it quite right. Today, it sounds closer to the offhand surreal Ariel Pink two generations later, than it did to any of his folk-rock contemporaries, aka. Stephen Stills. And Neil himself never played it live. Critics varied wildly in their opinion of the number, though Young himself maintains that it "might be one of the best records I ever made."
Top Artists
| # | Artist | Tracks Played |
| --- | --- | --- |
| #1 | Neil Young | 59 |
| #2 | Bla Bartk | 25 |
| #3 | Brian Eno | 25 |
| #4 | Hayes Carll | 19 |
| #5 | Steve Roach | 15 |
| #6 | Jon Hopkins | 14 |
| #7 | Buddy Holly | 13 |
| #8 | John Maus | 13 |
| #9 | The Dandy Warhols | 13 |
| #10 | Dolly Parton | 9 |

Top Albums
| # | Name | Artist |
| --- | --- | --- |
| #1 | American Stars 'n Bars | Neil Young |
| #2 | What It Is | Hayes Carll |
| #3 | Greatest Hits | Buddy Holly |
| #4 | Screen Memories | John Maus |
| #5 | Why You so Crazy | The Dandy Warhols |
| #6 | Ace of Cups | The Ace Of Cups |
| #7 | String Quartets Vol.I | Bartok |
| #8 | Singularity | Jon Hopkins |
| #9 | Zuma | Neil Young |
| #10 | Another Green World | Brian Eno |

Top Tracks
| # | Song | Artist | Times Played |
| --- | --- | --- | --- |
| #1 | Will to Love | Neil Young | 14 |
| #2 | The Miraculous Mandarin | Bla Bartk | 4 |
| #3 | An Ending (Ascent) | Brian Eno | 4 |
| #4 | It Doesn't Matter Anymore | Buddy Holly | 4 |
| #5 | Homegrown | Neil Young | 4 |

Multimedia:
Previous Weeks