Soundtrack of My Life, the week ending February 10, 2019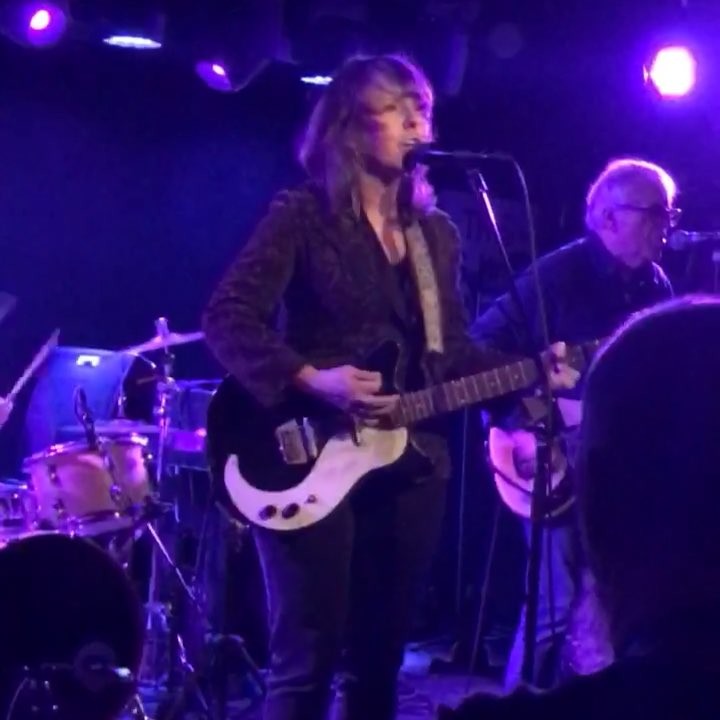 Notes:
NYC's
Mercury Lounge
celebrated its 25th birthday with a series of shows with a number of bands who got their start there, back in the day. One of those acts (Tuesday, February 4) was singer/songwriter
Amy Rigby
and her crew..
I didn't know any of this. I just saw Amy Rigby was playing at Mercury, an early show between 8 - 9, so I walked over and paid my $12, just like it was 1994 again.
A brilliant songwriter and personable-as-hell as a singer, Amy Rigby is like the cool, life-savvy aunt whom you forget can still masterfully rock a Danelectro(Check the smoking Instagram clips below). ("I Don't Wanna Talk About Love No More," "Don't Break The Heart," "The Summer of My Wasted Youth.")
...And yes that was Wreckless Eric playing the bass.
New to me: I am developing an obsession with obscure San Francisco bands from the late 1960s. Last month it was the proto-punk all-female outfit Ace of Cups. This month it is Fifty Foot Hose, a psychedelic band that at least got to release one album in its heyday, 1967's ""Cauldron." A fantastic article in Please Kill Me notes the band was an early pioneer in electronic music, borrowing heavily from recently-invented solid-state circuits, and pushing into the realm of avant-garde music and musique concrete.
The coolest thing about Fifty Foot Hose is that they didn't use off-the-shelf gear. "We had the opportunity of either going with a Buchla synthesizer or a Moog synthesizer," bandleader Cork Marcheschi told Please Kill Me. "This was at the moment in time when Mercury had signed us, and they said, 'You guys can take your pick, we'll foot the bill and you can record with it.' And I thought, 'If we use a Moog it'll sound like a Moog. If we use a Buchla it'll sound like a Buchla. We'll just go with our own equipment.'"

Top Artists
| # | Artist | Tracks Played |
| --- | --- | --- |
| #1 | Gemma Ray | 69 |
| #2 | Kammerflimmer Kollektief | 34 |
| #3 | Pink Floyd | 19 |
| #4 | Amy Rigby | 18 |
| #5 | Gucci Mane | 17 |
| #6 | Fifty Foot Hose | 15 |
| #7 | Hank Williams | 15 |
| #8 | Charlotte Gainsbourg | 13 |
| #9 | George Jones | 10 |
| #10 | Steve Roach | 10 |

Top Albums
| # | Name | Artist |
| --- | --- | --- |
| #1 | Milk For Your Motors | Gemma Ray |
| #2 | Down Baby Down | Gemma Ray |
| #3 | Absencen | Kammerflimmer Kollektief |
| #4 | Cauldron | Fifty Foot Hose |
| #5 | The Ultimate Collection | Hank Williams |
| #6 | Wildling | Kammerflimmer Kollektief; |
| #7 | Animals | Pink Floyd |
| #8 | Middlescence | Amy Rigby |
| #9 | Screen Memories | John Maus |
| #10 | The Essential Tammy Wynette | Tammy Wynette |

Top Tracks
| # | Song | Artist | Times Played |
| --- | --- | --- | --- |
| #1 | The Summer of My Wasted Youth | Amy Rigby | 7 |
| #2 | Nobody's Fault But My Own | Beck | 6 |
| #3 | Dogs | Pink Floyd | 6 |
| #4 | Don't Break the Heart | Amy Rigby | 5 |
| #5 | The Wheel | Gemma Ray | 5 |

Multimedia

Previous Weeks